(CNN) —
Officials from the Federal Emergency Management Agency insisted Wednesday that the transfer of nearly $10 million of its budget to US Immigration and Customs Enforcement will not affect the agency's hurricane response and other disaster relief efforts.
"We have plenty of resources, both monetary, staff and commodities, to respond to the storm," Jeff Byard, FEMA's associate administrator for the Office and Response and Recovery, told reporters during a morning briefing as Hurricane Florence barreled toward the Carolina coast. "We have plenty of resources to respond, plenty of resources to recover. That has not impacted our situation whatsoever."
FEMA Administrator Brock Long also insisted that the funding given to ICE did not come from the disaster relief fund.
"It does not come out of the disaster relief fund that funds everything behind me and in the field, so it's a non-issue for us at this moment," Long told ABC News.
The administration, however, has a fraught track record when it comes to hurricane relief. An estimated nearly 3,000 Puerto Ricans died in the wake of Hurricane Maria last year and many – including the San Juan mayor – have been critical of what they call a lackluster and underwhelming response to the devastation.
Furthering the bad optics over the money transfer is that went toward immigrant detention and deportation efforts, which have been maxed out, DHS says, under the push to arrest and deport more undocumented immigrants by the Trump administration, including this summer's family separations that resulted in heartrending stories of children being separated from their parents.
Where did that money come from?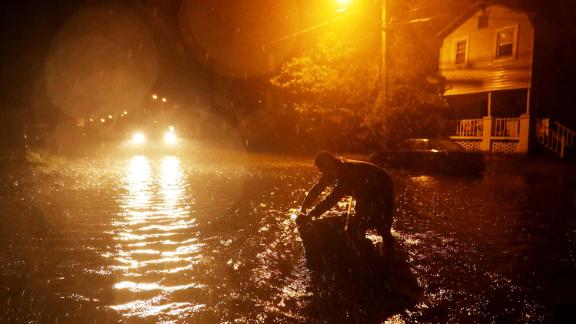 Now playing
01:34
Hurricane Florence pummels the Carolinas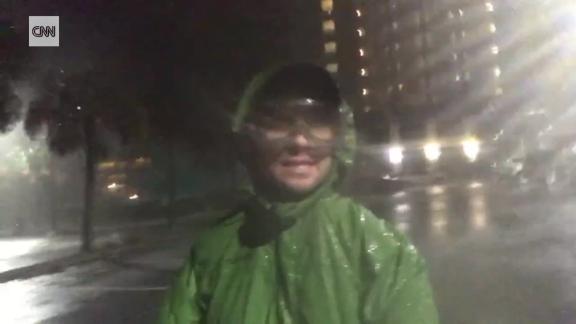 Now playing
03:54
See inside the storm day by day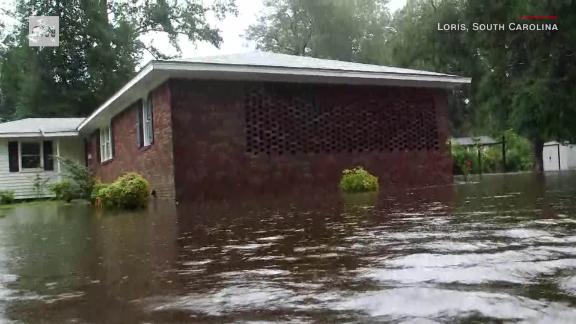 Now playing
01:25
See Florence's destruction in the Carolinas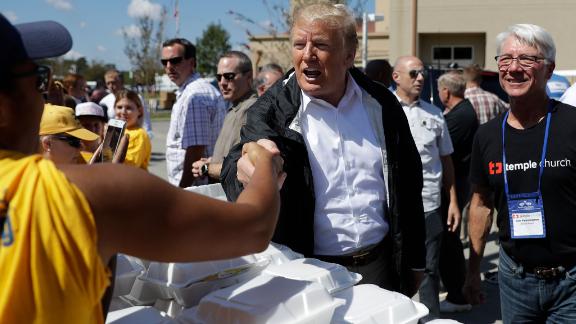 Now playing
02:54
Trump asks about golf course area after flood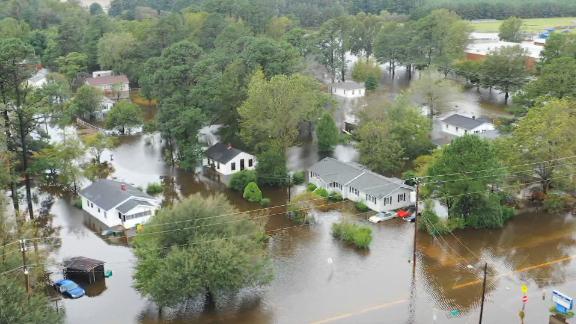 Now playing
03:09
Video shows severe flooding in North Carolina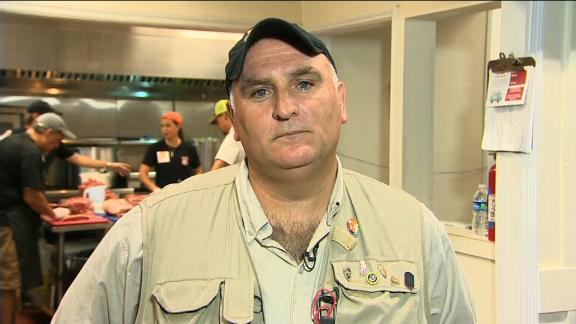 Now playing
02:13
Chef served 80,000 free meals during Florence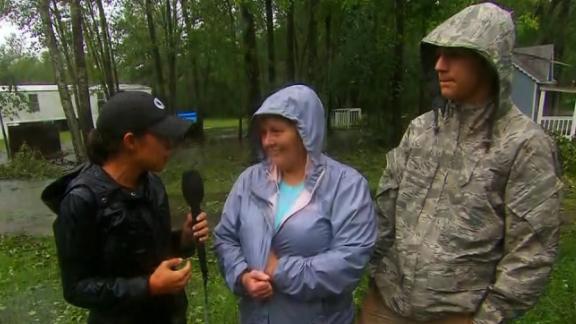 Now playing
00:58
Family braces for flooding after Florence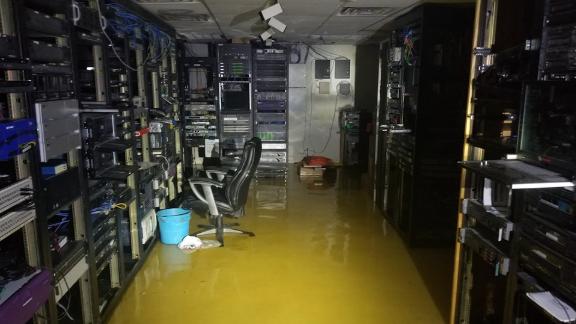 Now playing
01:05
Weatherman cuts broadcast, evacuates TV station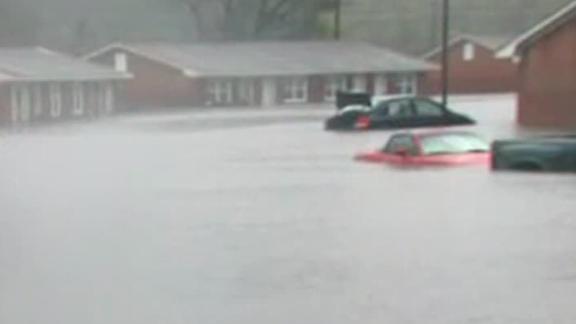 Now playing
01:11
NC apartment complex submerged in floodwater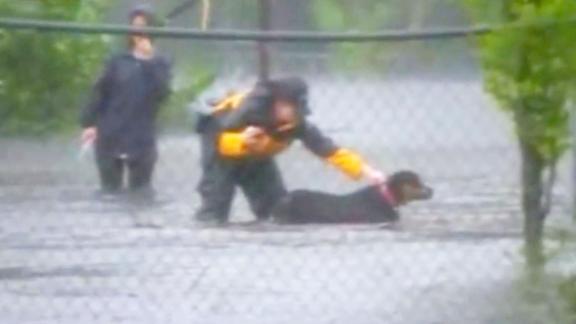 Now playing
01:12
Reporter rescues dog from Florence flooding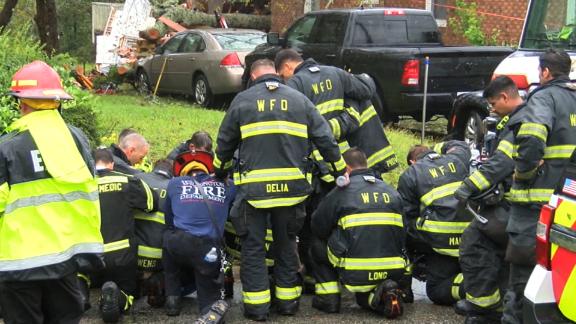 Now playing
01:01
Firefighters pray for fallen Florence victims
Now playing
01:28
John Berman: My mic cord just split in two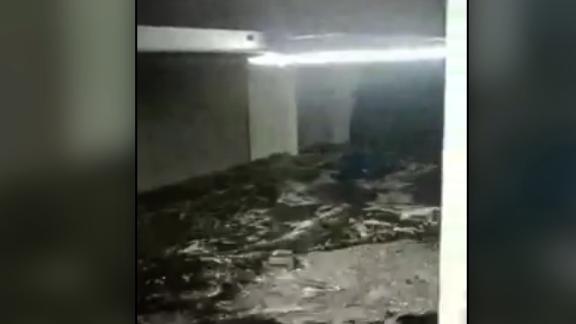 Now playing
01:08
Video shows floodwater fill garage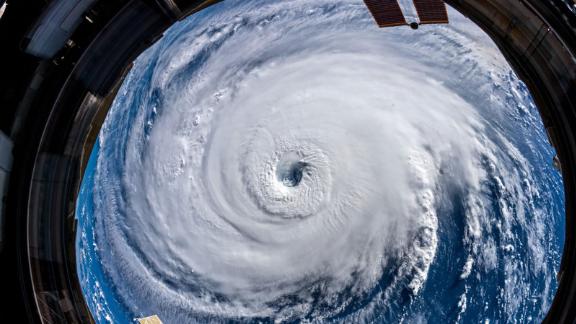 Now playing
00:47
See Hurricane Florence from space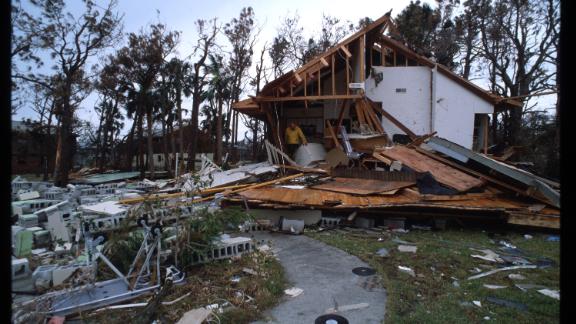 Now playing
01:42
The worst hurricanes to hit the Carolina coast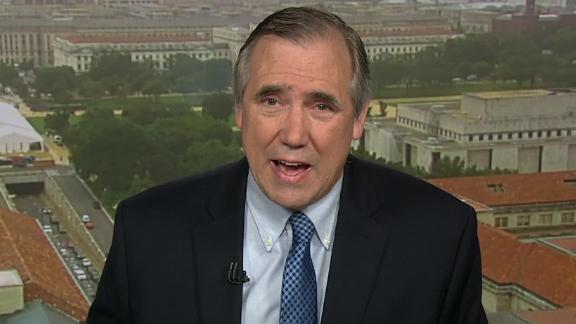 Now playing
01:10
Merkley: FEMA funding ICE an evil partnership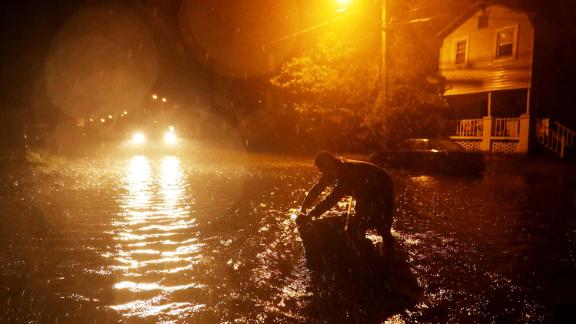 Now playing
01:34
Hurricane Florence pummels the Carolinas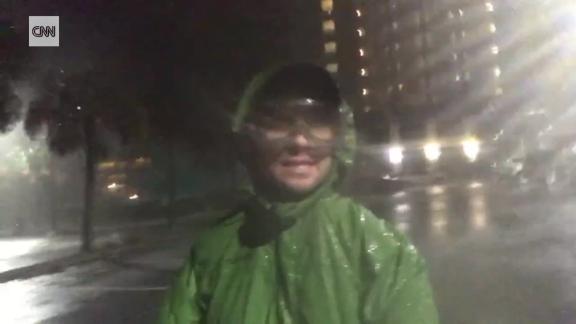 Now playing
03:54
See inside the storm day by day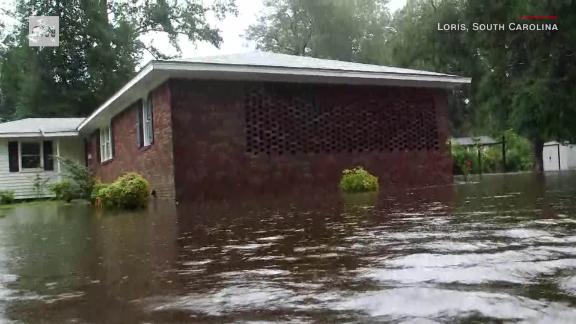 Now playing
01:25
See Florence's destruction in the Carolinas