Editor's Note: David A. Love is a writer and commentator based in Philadelphia. He contributes to a number of publications, including Atlanta Black Star, WHYY and Al Jazeera. Follow him on Twitter: @DavidALove. The opinions expressed in this commentary are his. View more opinion articles on CNN.
The unfair treatment displayed toward Serena Williams at the US Open is further proof that, in tennis, women are subjected to a double standard. That standard is particularly glaring in the case of female athletes of color.
Only days after the announcement that Colin Kaepernick is the face of Nike's "Just Do It" 30th anniversary campaign, Williams, a black tennis star, was punished for displaying justifiable anger when she called out the umpire for his on-the-court-sexism. She was then penalized with a $17,000 fine, $10,000 of it for her remarks to the umpire.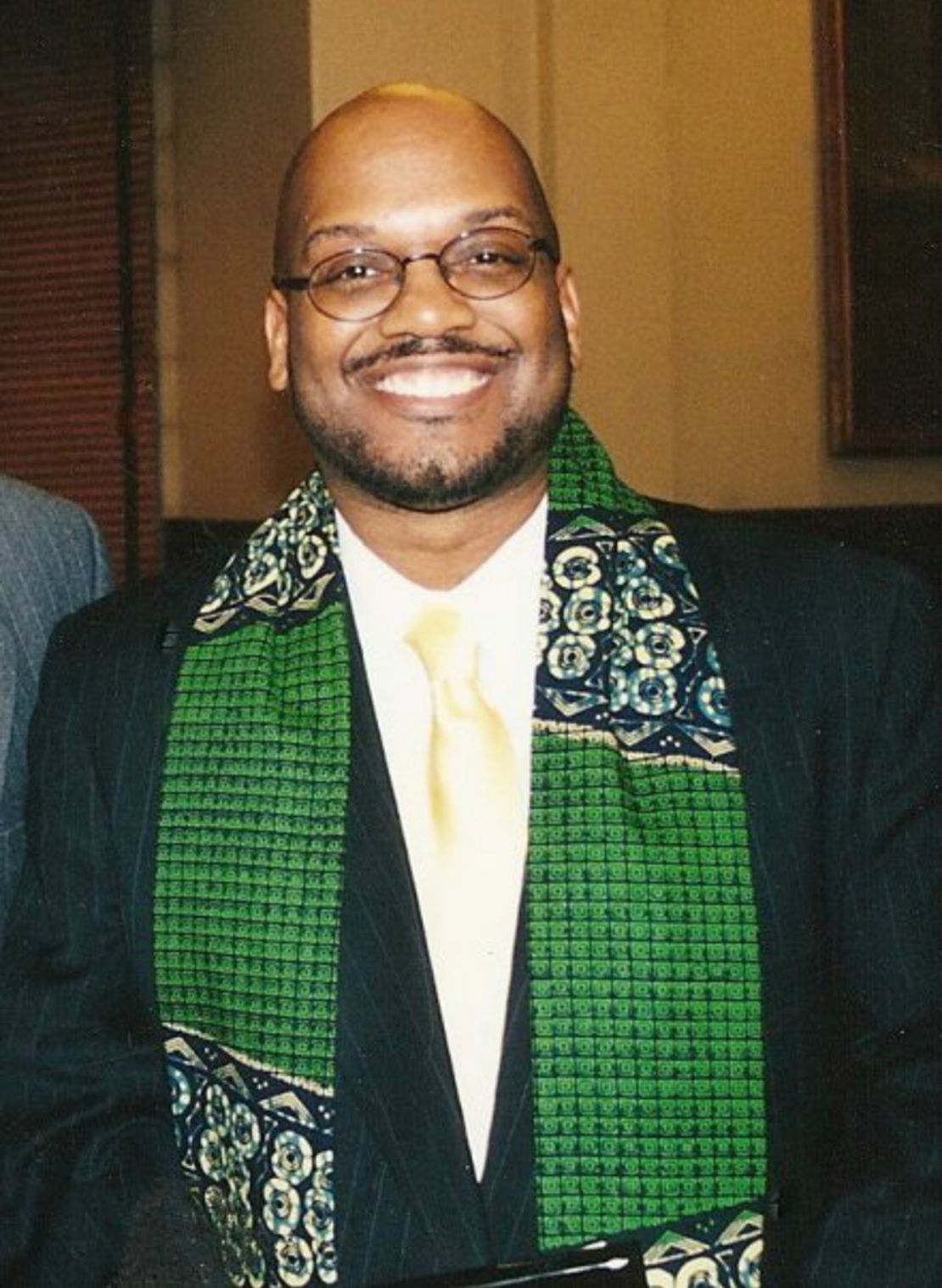 The match should have been a cause for celebration, coming over 60 years since Althea Gibson became the first African-American player to compete in the US Nationals and win the US Open, Wimbledon and the French Open. Gibson faced racism as a trailblazing black woman, with hecklers at her first tennis match in Forest Hills on August 29, 1950, shouting "Beat the n—–!"
Fast forward to 2018 and Williams was matched against Naomi Osaka, a Japanese and Haitian American player who, like Serena and Venus, is part of a tennis powerhouse family with her sister Mari. That Naomi had the chance to play against her idol was overshadowed by the racist and sexist officiating of the tennis tournament.
At Saturday's match, umpire Carlos Ramos issued Williams a warning for allegedly receiving illegal coaching through hand gestures. Though her coach, Patrick Mouratoglou, admitted to coaching, Williams denied she had cheated and demanded Ramos apologize. Then Williams broke her racket out of frustration over losing a serve, for which Ramos imposed a one-point penalty. Williams responded by calling Ramos a "thief" for stealing a point from her.
Williams lost the match to Osaka and took the defeat with grace, but not without making a statement. At a press conference, Williams said she is fighting for women's rights and women's equality, calling out Ramos for his sexism. "He's never taken a game from a man because they said 'thief.' For me, it blows my mind. But I'm going to continue to fight for women," Williams said.
Other players have notably found fault with Ramos. In 2016, he even accused Williams' older sister, Venus, of receiving coaching during a match.
(Some in tennis have defended Ramos and say he has been tough on male as well as female players.)
Williams, who returned to tennis after childbirth, has faced an uphill battle in recent weeks. More specifically, she has been policed for her blackness. She has faced unfair drug testing and disgusting comments about her body. And she has been banned from wearing her Wakanda-esque black catsuit at the French Open – which was designed to reduce her risk of blood clotting, the very issue that almost claimed her life during childbirth.
Now, perhaps the greatest tennis player in the world pays a $17,000 price for her anger. Why? Because to many, including likely the tennis authorities that be, Williams' reaction affirms the racial stereotype of a black woman who dares to speak her mind – loudmouthed, uncouth and dare we say "ghetto."
Of course, sports history is replete with men who have shown rage on the court, and not only avoided punishment but received accolades. The antics, outbursts and temper tantrums of John McEnroe, Andre Agassi and Jimmy Connors are just a few examples. And male tennis players, such as James Blake, have admitted to saying worse than Williams did – without suffering penalties. As Billie Jean King tweeted, "When a woman is emotional, she's 'hysterical' and she's penalized for it. When a man does the same, he's 'outspoken' & and there are no repercussions."
This double standard is nothing new, but it is receiving more attention in the #MeToo era. The repercussions go far beyond the tennis world. As Sen. Kamala Harris, D-California, asked Judge Brett Kavanaugh at his Supreme Court confirmation hearing in a discussion on Roe v. Wade, "Can you think of any laws that give the government power to make decisions about the male body?"
The penalty against Serena Williams is evidence that black women still face an uphill battle, and we have a lot of work left to do if we are to be a society of equals.