Editor's Note: Thomas J. Bollyky and David Fidler are fellows at the Council on Foreign Relations. Bollyky is the author of the forthcoming book, "Plagues and the Paradox of Progress: Why the World is Getting Healthier in Worrisome Ways." The opinions expressed in this commentary are their own. View more opinion articles on CNN.
T.S. Eliot famously wrote that the world would end with a whimper rather than a bang, but a cough might be the likelier scenario. A deadly strain of influenza is one of the few serious pandemic threats in global health, with the potential to spread worldwide quickly and kill tens of millions or more.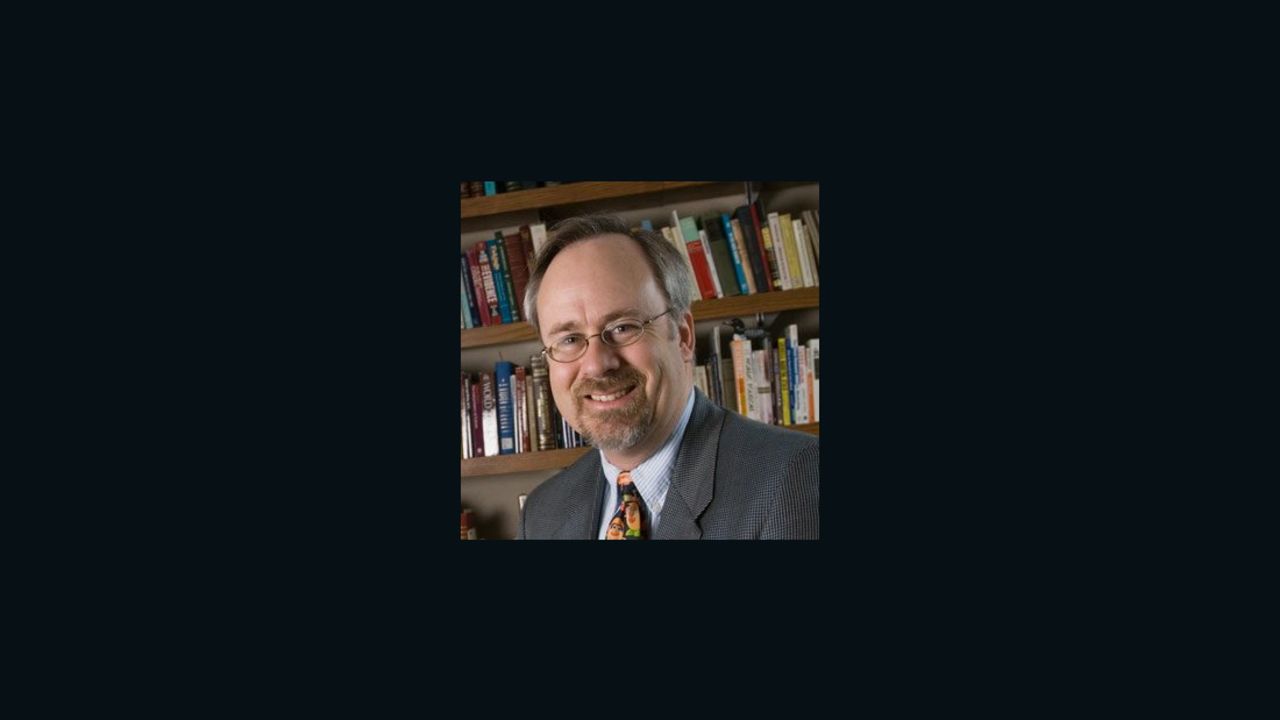 Asian H7N9 is the avian influenza virus that the US Centers for Disease Control and Prevention ranks as its greatest worry. This highly pathogenic strain of avian influenza virus has caused nearly 1,600 confirmed cases, killing almost 40% of those infected, as of December 2017. Scientists rely on samples of viruses such as H7N9 to assess their risk and to generate pre-pandemic stockpiles of vaccines. Without those samples, the world might find itself in a situation similar to 1918, when tens of millions of people perished from a lethal influenza strain and communities could do little more than comfort the sick and bury the dead.
China has not shared samples of this evolving, highly pathogenic strain of H7N9 influenza with the United States for over a year. That failure, reported just last week by The New York Times, was ascribed, by some scientists, to rising China-US tensions over trade.
China denies the claim, with a China Daily report quoting a China CDC official saying China sent the H7N9 samples to the United States in July. After the news report last week, records for those shipments were added to the international database that tracks such virus shipments. Yet, The New York Times report from last week quoted senior US officials and indicated that they still have not received the shipment.
While China has a history of covering up disease outbreaks, sample sharing is not just a problem in China and the solution won't be found in freer commerce. Urgent action is needed to rejuvenate the global mechanism designed to ensure the sharing of influenza samples and to support pandemic preparedness.
US and global health officials have been concerned about China's sporadic sharing of H7N9 samples since 2013. The lack of sharing over the past year fits this pattern and does not appear to be a response to the Trump administration or its policies on trade.
The World Health Organization has attributed the delays in China sharing virus samples to bureaucratic difficulties in coordinating the multiple government ministries involved with approving those sample shipments abroad. This response leaves questions unanswered, such as why China has shared H7N9 samples with South Korea in 2018 but not, so far, any other country, including those requested by the United States.
China's track record with sharing at least some H7N9 samples does not point to a broader cover-up of a disease outbreak. In 2003, the Chinese government attempted to hide its outbreak of severe acute respiratory syndrome (SARS) that later led to infections and nearly 800 deaths in 29 nations. In recent years, China's Center for Disease Control and Prevention has reported cases of H7N9 infections in avian populations and humans and has shared genetic sequence data on this strain. This participation in global surveillance and reporting activities makes its problematic sharing of H7N9 virus samples more confusing.
It would be comforting to believe that the lack of sample sharing was the fault of a single bad actor and could be resolved with an easing of trade tensions. The more troubling reality, however, is that the global system for influenza sample sharing generally may be weakening.
In 2011, the World Health Organization member countries adopted the Pandemic Influenza Preparedness (PIP) Framework. This agreement facilitates, but does not mandate, the sharing of influenza virus samples in exchange for countries sharing the benefits derived from research on those samples, such as vaccines.
This framework was negotiated after Indonesia, supported by other developing countries, stopped sharing samples that wealthy nations used to manufacture vaccines that poorer countries could not necessarily access in a pandemic. The non-binding PIP Framework attempted to balance sample and benefit-sharing to provide a more sustainable foundation for public health research and responses to continue.
When the PIP Framework first launched, global sample sharing increased until 2013, peaking with the first outbreak of H7N9 in China. Since that time, annual sample sharing has fallen by half. What changed? The WHO investigated and blames the decline on several factors: misperceptions that sharing genetic sequence data substitutes for virus samples; complicated export procedures for virus shipments; and the political nature of decision-making at country level regarding virus sharing.
The decline in virus sample sharing corresponded with the launch of the 2014 Nagoya Protocol on Access to Genetic Resources, which recognizes a country's sovereignty over genetic resources in its territory. Multiple nations have expressed concerns that the Nagoya Protocol has hindered sample sharing.
The problems the United States and other countries have experienced with China's episodic sharing of H7N9 samples are part of a bigger challenge that the weakening of the global sample sharing system presents and which makes all of us less safe. This systemic deterioration cannot be fixed by fixating on China-US relations, but the United States, China and global actors should use this latest episode on H7N9 to create political momentum for improving the global sample sharing system.
The PIP Framework has not failed, but that system cannot succeed without transparency, accountability, and investment. The system must be resilient enough so that sharing does not spike during disease crises and taper off when other problems seem more pressing for governments. The United States, China and other influential countries need to bolster WHO's efforts to help poorer governments build capacities to participate in robust global sample sharing and reap the benefits of doing so.
Even amid difficult relations on many issues, the US and Chinese governments can turn their H7N9 quandary into a joint effort to steer global sample sharing away from decline and fragmentation and towards protecting communities all over the world from being, as a century ago, helpless when virulent influenza strikes again.