St. Lucia Prime Minister Allen Chastanet has arrived in Dallas to meet with city officials and discuss one of his island's native sons, Botham Shem Jean, who was killed in his home by an off-duty police officer.
Standing alongside Jean's mother, Allison, he expressed sadness and frustration at the loss of the 26-year-old who loved to work hard and sing with his church.
"I would like to have come to Dallas under different circumstances, but I am here today to give my solidarity to Allison," Chastanet said. "We all in St. Lucia are extremely proud of Botham, what he represented and how he represented St. Lucia."
St. Lucians are mourning Jean's passing and expressing anger at how he died – "to think that a young man could be in his apartment, and the possibility could be that somebody could come to his door, and he ends up being dead," he said.
The premier made the trek after Allison Jean traveled from New York on Friday. Botham Jean's brother, Brandt, flew to Texas from St. Lucia on Saturday. His father, Bertram, was supposed to travel to Texas on Saturday as well but hasn't arrived yet, Allison Jean told reporters.
The phone call
Brandt Jean was at home in St. Lucia when his mother called and asked to speak to his father alone.
Brandt, 17, gave his father the phone and left the room. He said he waited outside and heard his mother's cries through the closed door. "I never heard my mother cry like that," he said.
She called to say his older brother, Botham, had been fatally shot in his Dallas apartment by a police officer who mistakenly thought it was her own.
"I still don't believe he's gone, but we have to accept it," Brandt said in a phone interview late last week. "He was really inspiring. He had a positive mind and vibe."
From St. Lucia to a small Christian college in Arkansas to the offices of PricewaterhouseCoopers in Texas, the 26-year-old man is being remembered as a loving son and brother, a hard worker and a powerful singer who enjoyed helping others.
"Mainly, I will remember his advice," Brandt said. "I would do stupid stuff at times, and he would tell me what I needed to hear, even though it might hurt me, even though I might cry. He was real. He was down to earth."
Their mother, Allison, a former permanent secretary of the Department of Education, Innovation and Gender Relations for St. Lucia, was visiting New York when she learned of her son's death.
"Botham was a very wonderful young man," Bertram Jean said of his son.
Botham Jean graduated in 2016 with a degree in accounting and management information systems from Harding University, where the father said he convinced the Arkansas school to send students to St. Lucia over the summer to do charity work.
"His faith was very strong," the elder Jean said. "We will miss our boy."
'A truly special moment'
Jean was once asked to lead a college chapel service with an hymn that was unfamiliar to him, Harding University President Bruce McLarty recalled in a statement Friday.
"He told me he had never heard the song before, but that day, he called back to St. Lucia and asked his grandmother to teach him that old hymn on the phone," McLarty said.
"So he shared it with us … that night, and it was a truly special moment."
Botham Jean was a member of "Good News Singers, a resident assistant, an intern for the Rock House campus ministry, and a leader in Sub T-16 men's social club," according to a statement.
"The entire Harding family grieves today for the loss of Botham Jean, who has meant so very much to us."
Jean was hired at PricewaterhouseCoopers in Dallas after an internship with the company, according to his father. His LinkedIn profile said he was a risk assurance associate at the professional services and auditing firm.
"This is a terrible tragedy," PricewaterhouseCoopers said via Twitter. "Botham Jean was a member of the PwC family in our Dallas office and we are simply heartbroken to hear of his death."
Friends and family gathered Saturday for a vigil at Jean's church, the Dallas West Church of Christ, CNN affiliate CBS 11 reported.
"Botham loved mankind," Allison Jean said to those gathered. "Botham never saw color, never saw race. Botham wanted all of us to unite."
Brandt Jean said his brother would have celebrated his 27th birthday on September 29.
"He enjoyed working hard," he said. "He would be deprived of sleep, of food, but he enjoyed staying up late and working hard every day."
Questions remain about shooting
The fatal shooting happened Thursday night at the South Side Flats, apartments where both Jean and the police officer lived.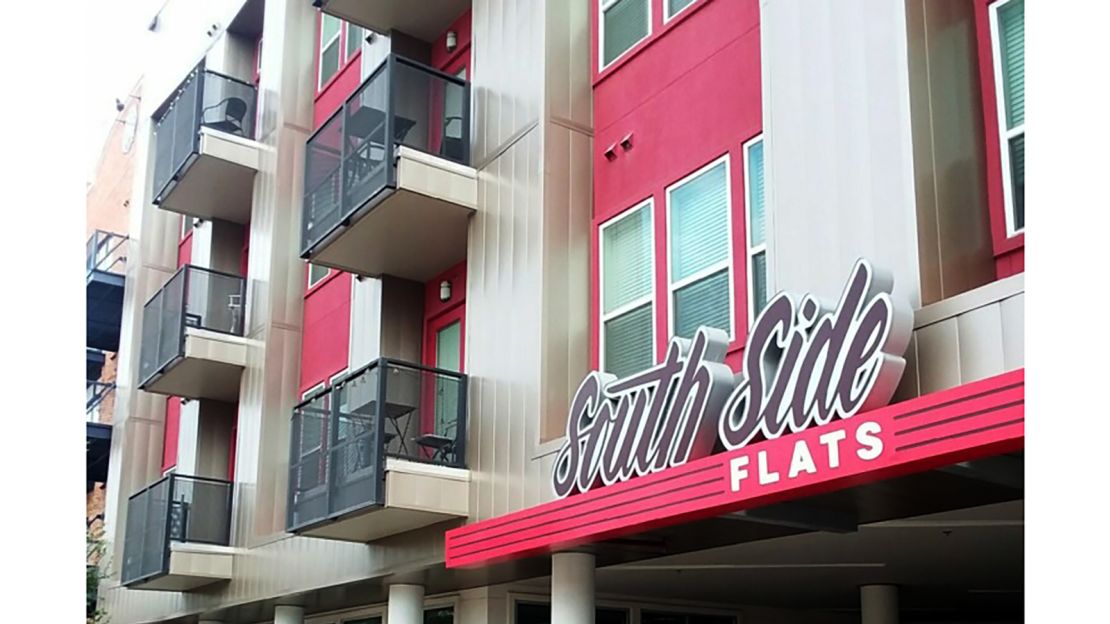 Dallas police identified the officer as Amber Guyger, a four-year department veteran assigned to the Southeast Patrol Division. Guyger was involved in another shooting incident in May 2017 when a suspect took her Taser, according to Dallas police.
The Texas Rangers took over the new investigation from the Dallas police to "eliminate the appearance of any potential bias," police said Saturday.
"Right now there are more questions than answers," Dallas police Chief Ulysha Renee Hall said Friday.
The uniformed officer returned to what she thought was her apartment after her shift and encountered Jean, Hall said. At some point she opened fire. It's unclear what, if anything, was said before Jean was shot.
Guyger was arrested Sunday on a manslaughter charge, the Rangers said. She was released from the Kaufman County Jail on Sunday evening after posting a $300,000 bond.
Dallas County District Attorney Faith Johnson said Monday that the manslaughter charge against Guyger could be upgraded when her office presents the case to a grand jury.
"The grand jury will be that entity that will make the final decision in terms of the charge or charges that will come out of this case," Johnson said at a press conference.
CNN's Keith Allen, Eliott C. McLaughlin, Joe Sterling, Claudia Dominguez and Theresa Waldrop contributed to this report.