Perhaps best known for his broad roles, romances and stint as a magazine pin-up, Burt Reynolds' career was a mass of contradictions.
A better actor than he was often given credit for being, his filmography saw him careen from popular but easily dismissed action comedies – in which he often seemed to be playing a version of the easygoing charmer he appeared to be in real life – to more sophisticated and demanding fare, eventually achieving an advanced level of cool in Hollywood circles, albeit somewhat belatedly.
He was a top box office draw in the late-'70s and early '80s and had several movies in the works at the time of his death. In March, when Reynolds was promoting "The Last Movie Star," a movie about an aging star whose fame is fading, The New York Times asked him why he still worked. His reply: "I don't know why I think this, but maybe I've got my best work ahead."
Here are five essential Burt Reynolds films that show off his past best work:
'Deliverance'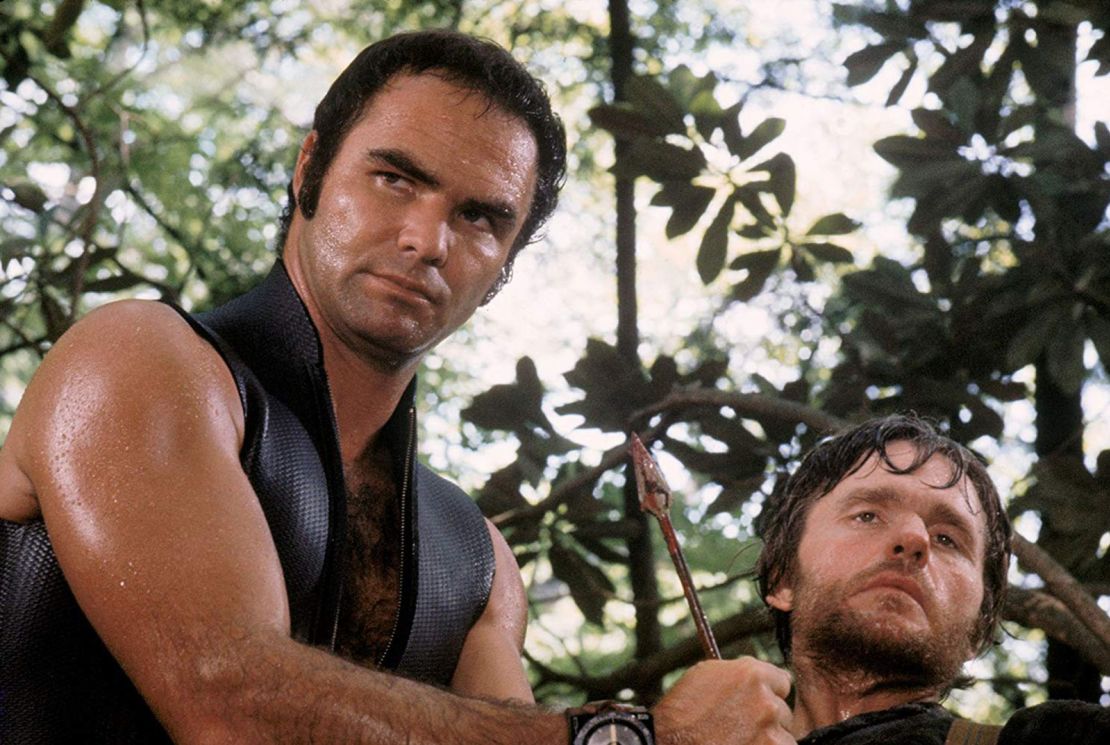 Reynolds plays a rugged survivalist in director John Boorman's brooding 1972 movie about a buddy canoe trip on the fictional Cahulawassee River that goes terribly wrong. Reynolds' macho, bow-wielding character winds up incapacitated, forcing his friends to find the requisite courage and grit to escape a group of backwoods sadists and get out of the woods alive.
Reynolds shows off his acting muscles as well as his iron biceps.
'The Longest Yard'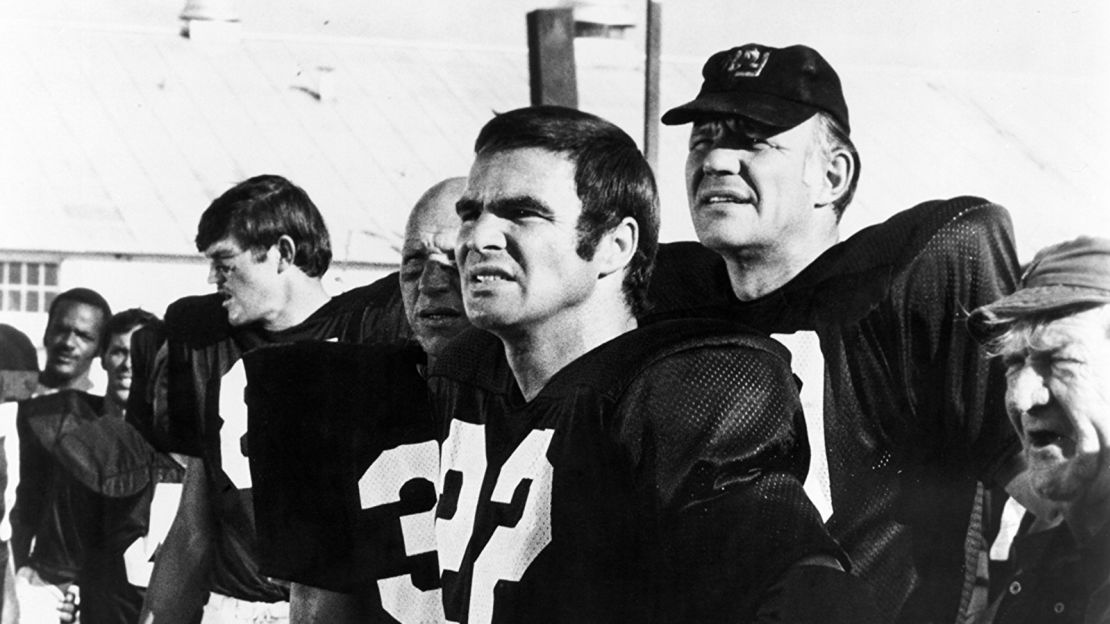 The former high school and college athlete plays a washed-up football star in this 1974 film, which pits prisoners in a football game against their guards. Reynolds' character is smooth-talking and fun-loving, just trying to serve his time and get out of prison. But he's pulled into finding some integrity by helping his fellow inmates score a victory against their abusive captors. The film was remade in 2005 starring Adam Sandler, with Reynolds in a supporting role.
'Smokey and the Bandit'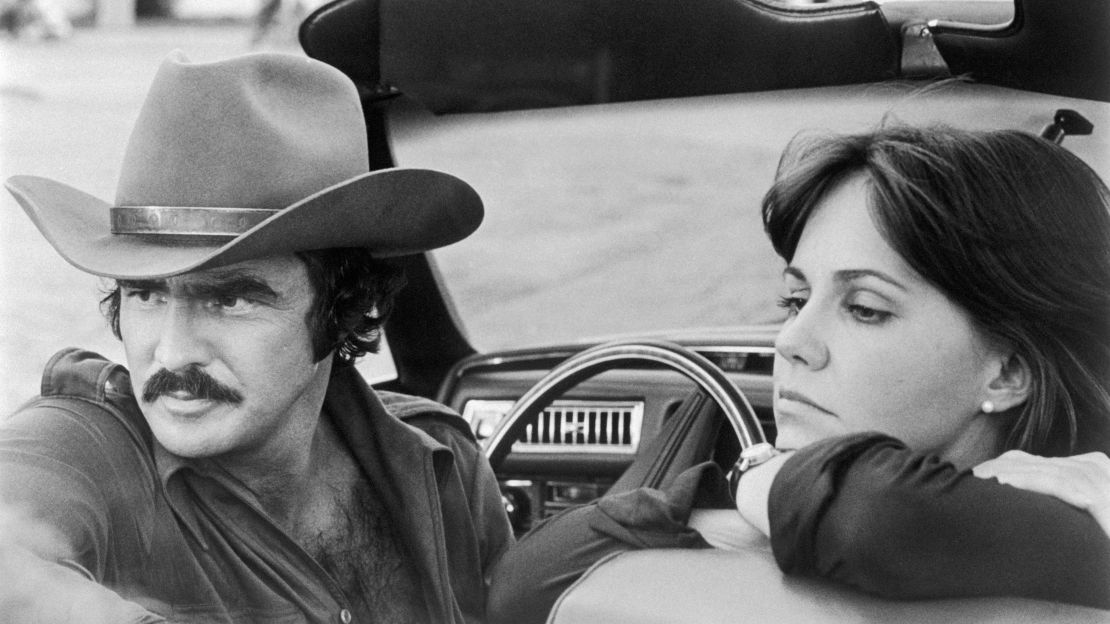 Paired with Sally Field, who became his real-life girlfriend, Reynolds is Bandit, a good-ol'-boy bootlegger looking for laughs in his black Trans Am while he helps drive beer where it isn't supposed to go. His cheeky character provokes a local sheriff (Jackie Gleason) into one long and hilarious chase scene in the lighthearted 1977 action flick, which spawned several sequels.
Reynolds often seemed most comfortable in settings that played off his good-ol'-boy image. His mustache was the envy of young men everywhere.
'The Best Little Whorehouse in Texas'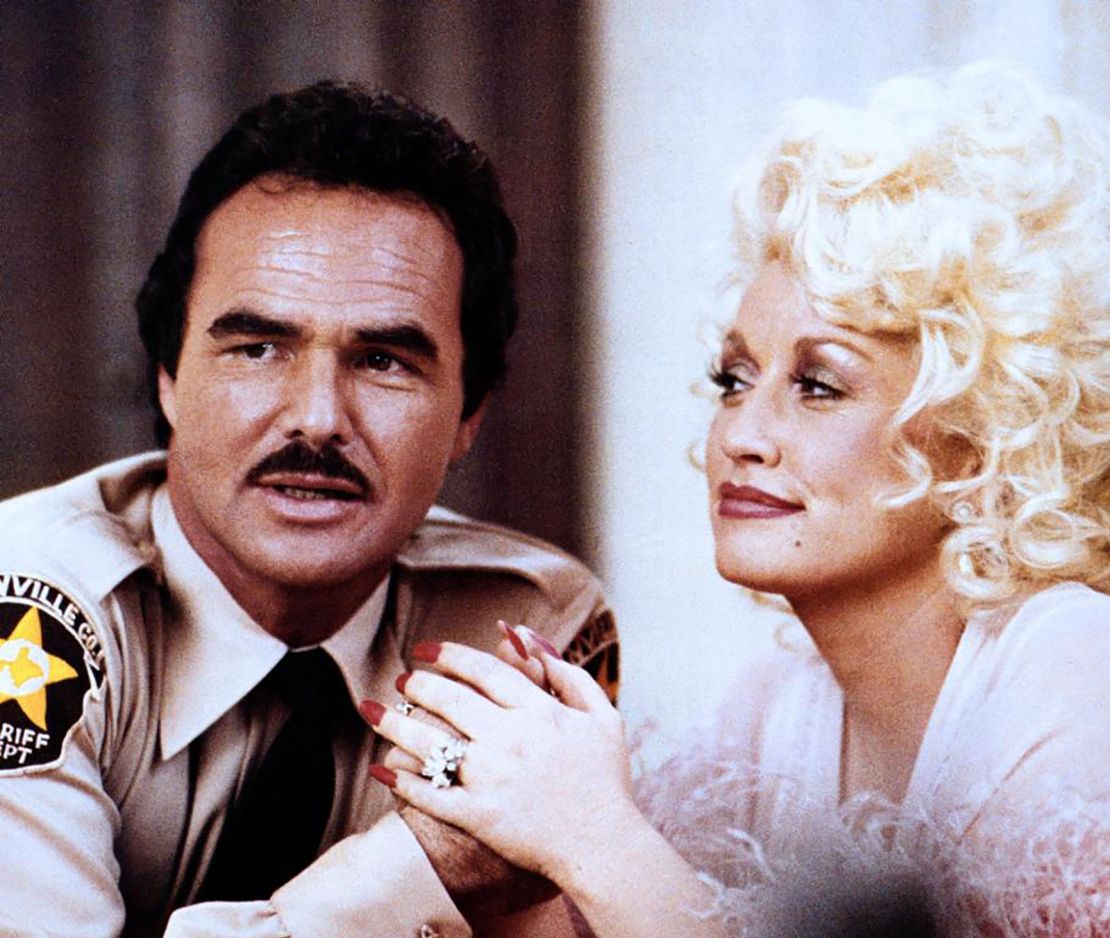 In this 1982 musical comedy, based on a hit musical, Reynolds plays the local sheriff, Ed Earl Dodd, who's a frequent customer at a well-known bordello. Dolly Parton is the proverbial madam with a heart of gold. The two were major sex symbols at the time and casting them made the film a hit.
'Boogie Nights'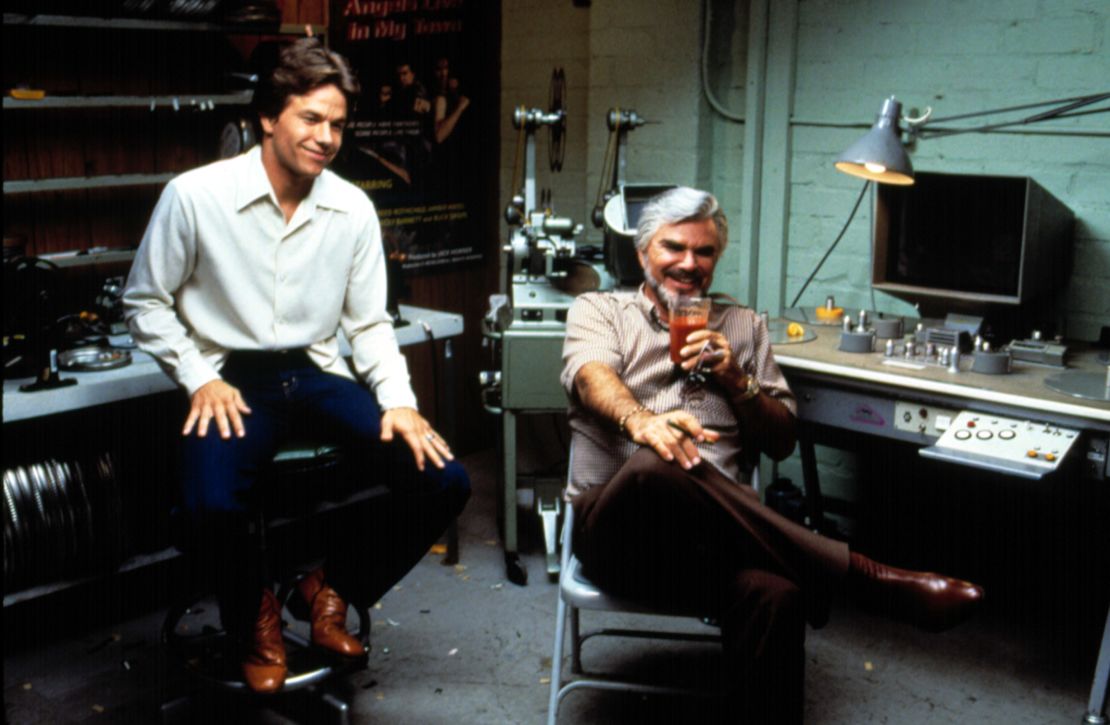 Reynolds, then in his sixties, enjoyed an unexpected career resurgence playing a porn producer who makes a star out of Mark Wahlberg's character, Dirk Diggler, in Paul Thomas Anderson's 1997 movie about the '70s porn scene in Southern California. Reynolds earned an Oscar nomination and reminded the world what a good actor he was.
CNN's Darran Simon and Michelle Rice contributed to this report.