The long list of stolen items sounds like an arachnophobe's nightmare.
Rhinocerous roaches. Six-eyed sand spiders. Red spot assassin bugs. Zebra tarantulas. Desert hairy scorpions.
These rare insects are among 80 species of live crawly critters stolen from the Philadelphia Insectarium and Butterfly Pavilion last month in a bizarre and brazen crime that has produced plenty of suspects but no arrests.
The thieves cleaned out more than 80% of the museum's collection – some 7,000 individual creatures, including whole colonies of roaches and other bugs – a haul valued at $40,000.
"I'm not sure there's ever been a larger live-insect heist," said John Cambridge, the museum's owner, in an interview Wednesday. "Our insurance doesn't cover this. Why would they? This is unprecedented."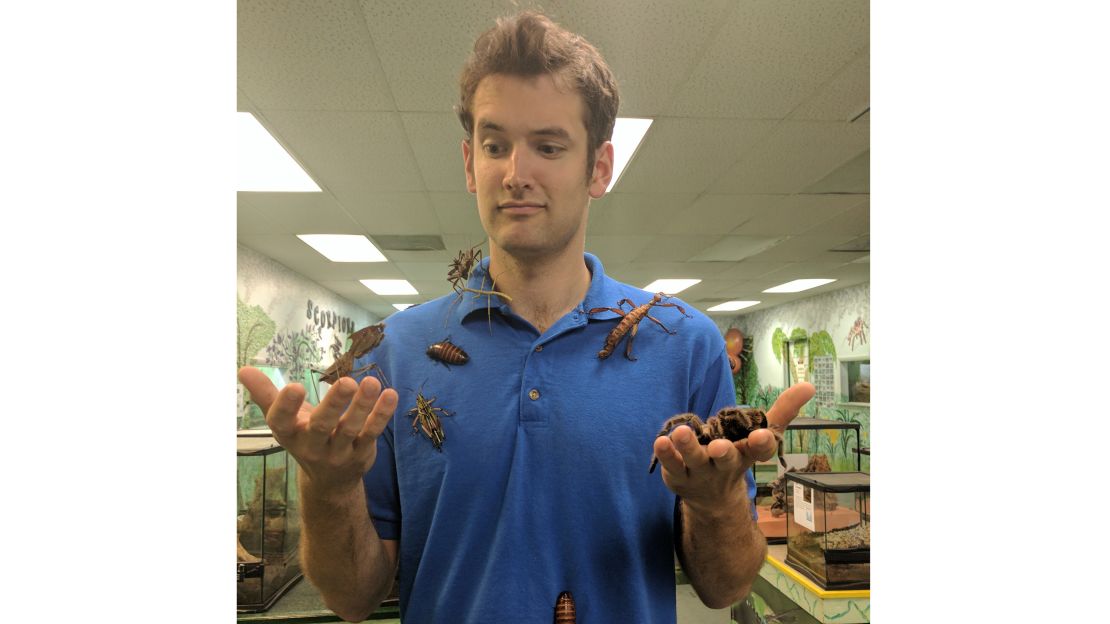 Among the stolen creatures are rare mantises, millepedes, lizards, frogs and snakes. One, the six-eyed sand spider, has a venomous bite that can be life-threatening. Some are endangered species, Cambridge said.
To make matters worse, the theft appears to have been an inside job. Cambridge told CNN that security cameras show a handful of employees carrying boxes of insects from the building over several days beginning on August 21.
"We know exactly who did this. They snuck out the back with all these boxes. We caught them on camera," he said. "They took all the stuff and then they didn't show up for their shifts."
Several of the thieves left a calling card, however: Their blue staff uniforms, stuck to a wall with a pair of knives.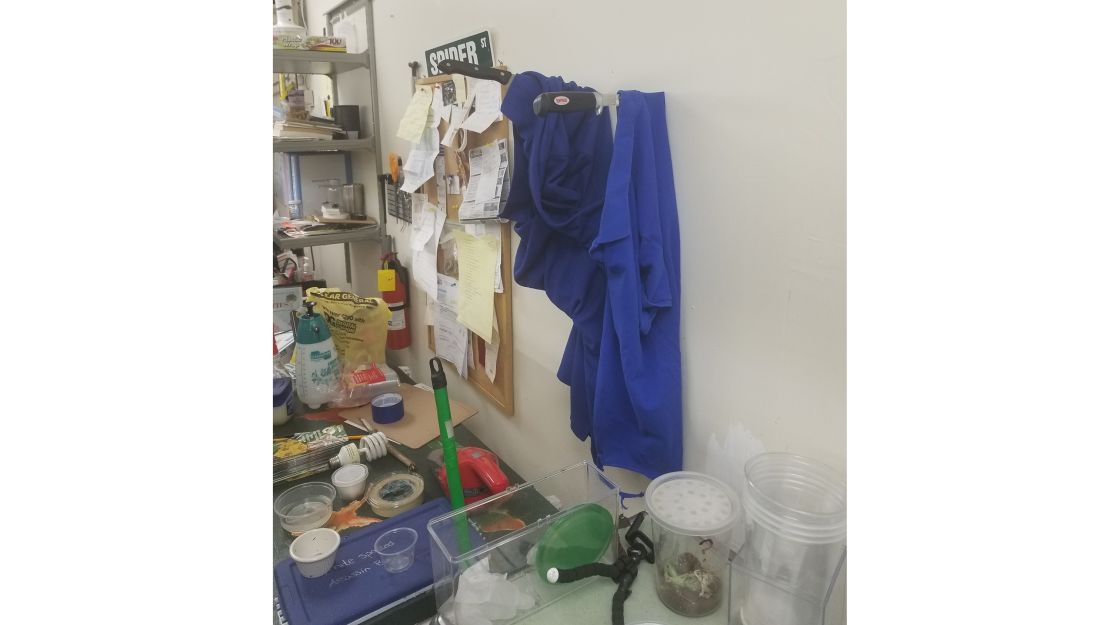 About a dozen of the insects were recovered from the home of a suspect, but the others remain missing, Cambridge said.
Philadelphia police are investigating, but no arrests have been made. A police spokesman told CNN their investigation is ongoing.
So why would someone steal thousands of rare insects?
"They are very easy to sell. The enthusiast market is quite strong – exotic pet shows and that kind of thing," Cambridge said. "There's no way they took these to be part of their personal collection."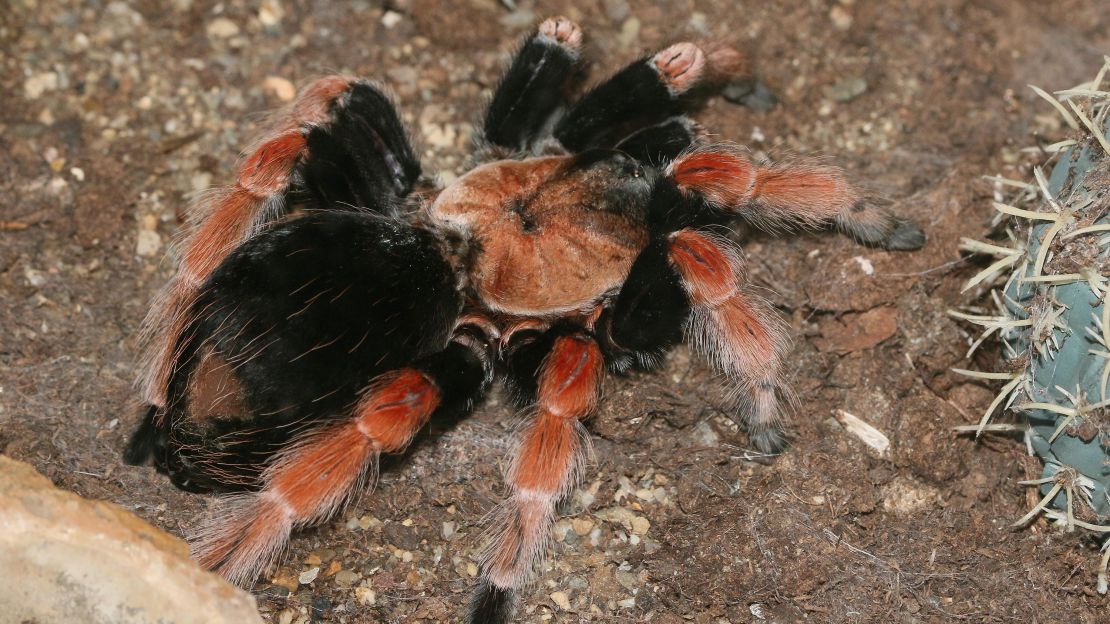 The thefts have forced the Insectarium, which just opened last year, to close its second and third floors as it attempts to rebuild its collection. Cambridge has launched a GoFundMe to help fund acquisitions of new animals.
But there's a silver lining: Since news of the heist spread, the museum has been getting donations of live insects from collectors and institutions around the country.
It plans to reopen fully by November 3, when the museum hosts an Oddities Expo.
CNN's Gisela Crespo contributed to this story.