No man will see Huda Halasi's face or hear her voice while she goes through her four-month grieving period. She sits in a side room of her house in Aleppo province, surrounded only by her female relatives. Her eyes are fiery but her voice never rises above a whisper. For six years, she and her family agonized over her husband's fate. His whereabouts and conditions were shrouded in mystery.
Until one day in early August, the Syrian government issued his death certificate.
"We don't know when he died exactly," Huda says to her relative.
Abdul Ghafour Halasi, an anesthesiologist, was arrested in the early years of Syria's war. He vanished into an abyss of prisons and military intelligence centers, and was one of around 82,000 forcibly disappeared people that local and international rights groups demanded the Syrian government return.
Families scrambled to track down their imprisoned relatives and scraped together money to try to secure their release. Much of the time, their efforts were in vain. An old maxim resurfaced about the regime's arbitrary detentions: "Those inside the prisons have disappeared. Those who managed to get out, have a new lease on life."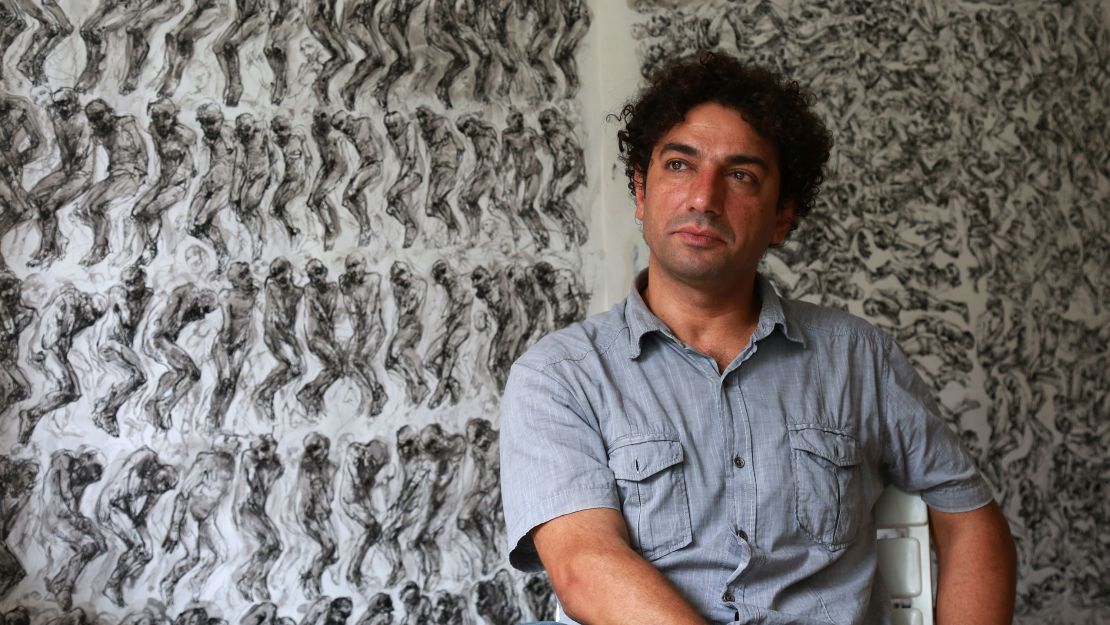 Abdul Ghafour Halasi was last seen in Saydnaya prison just outside Damascus. Amnesty International dubbed Saydnaya "the human slaughterhouse" in a 2017 report after extensively documenting mass hangings at the detention center.
Until May, Syria's government refused to disclose the status of its unaccounted-for prisoners, and President Bashar al-Assad dismissed leaked photographs of thousands of dead inmates as "fake."
With Russian and Iranian backing, Assad remains in control. And, in an apparent attempt to turn the page on one of the darkest chapters in the country's seven-year war, human rights groups say that Syrian officials released the death notices of more than 800 prisoners over the course of this summer. However, the bodies of loved ones, have not been returned.
"The war is winding down and (the government) is trying to normalize relations with the different parts of Syria as quickly as it can," says Joshua Landis, Syria expert and Director of Middle East Studies at the University of Oklahoma. "A big part of that is explaining what's happened to people."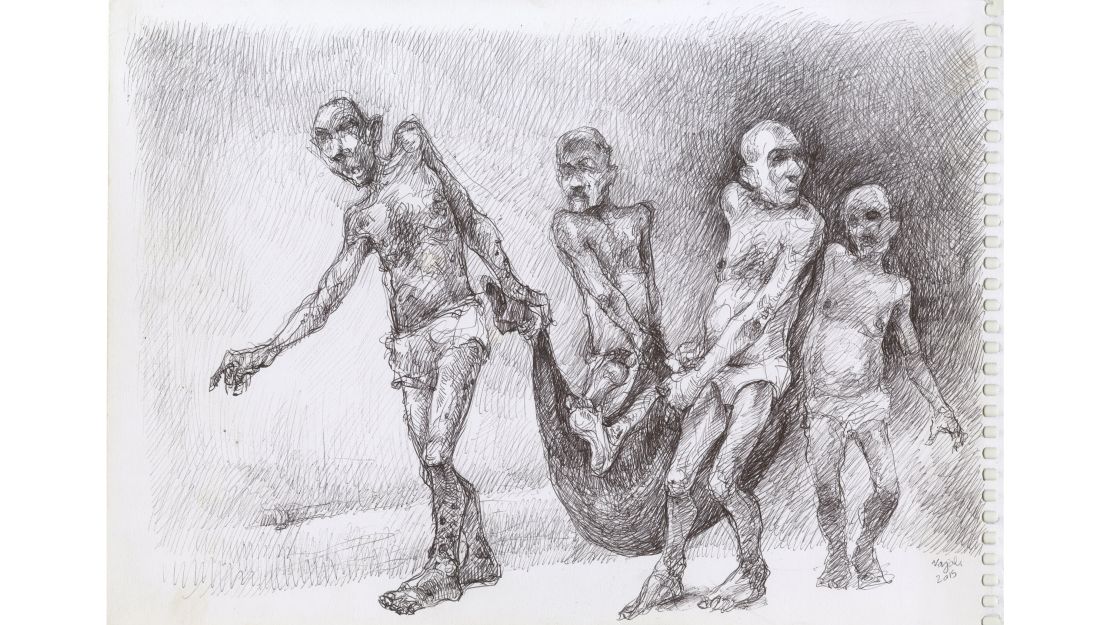 With the civil records of some of Syria's missing now marked "deceased," the government could be getting rid of some bureaucratic bottlenecks, and re-instituting government order and processes. The wives of deceased prisoners are now officially widows. Property disputes that hung in the balance because owners were missing can be resolved. The government hopes this will allow people to move on, as the war dwindles.
Documents obtained by rights groups tracking the death notices shed little light on the exact cause of death. The Syrian Network for Human Rights said the death certificates bore "no differences from a death certificate for ordinary citizens who died naturally." In civil records recently updated to reflect the deaths, causes are predominantly listed as "natural," "dehydration" or "cardiac arrests," according to rights groups, lawyers and activists that CNN spoke to.
But scores of testimony, photographs and government documents show the reality is a far cry from this, and that the scale of abuse at Syria's prisons may be too difficult to ignore. But rights groups say that survivors of Assad's prisons continue to stand as testament to the regime's abuses, even as Syria's war draws to a close.
News of the disappeared
Obaid Haj Ahmad believes that his brother, Saad, was 27 years old when he died in a Syrian detention center.
"I continued to follow his news for about six months and then he just disappeared," Obaid says. Saad, a non-violent activist, was shuttled between interrogation centers before being transferred to Saydnaya prison in 2012.
Two years later, a Syrian army defector codenamed Caesar released over 28,000 photographs showing the dead bodies of bruised and battered prisoners with a number on each of the corpses. Saad appeared among those photos.
"I exploded in tears immediately … my brother took the phone from me, saw the photo and collapsed on the floor. I went to my mother and I told her that Saad became a martyr," Obaid recounts in an interview with CNN.
"I think he died right after we stopped receiving news of him. I'm glad he wasn't tortured for a longer time," he says.
Visual artist and former prisoner Najah al-Bukai was tasked with transporting dead inmates to mass graves. He says the first body he lugged over to the pit was marked with a white card: corpse number 5,535.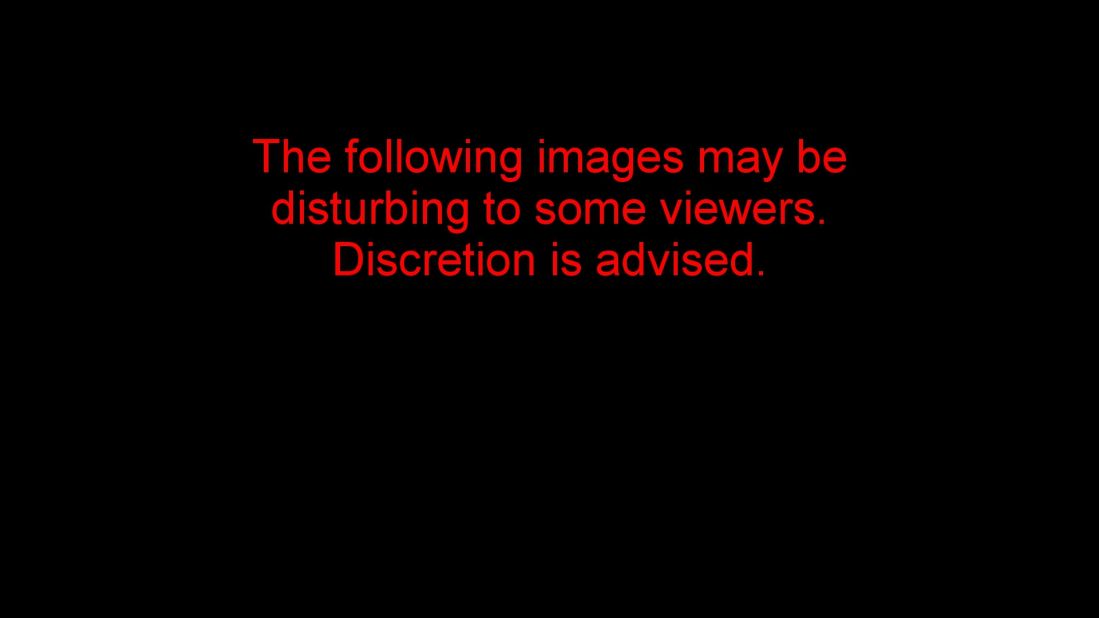 Alleged torture of prisoners by Assad regime
It was September 2014, four months after the pictures that came to be known as the Caesar photographs were released, and the dead were continuing to pile up.
He was a peaceful demonstrator, one of the intelligentsia that human rights lawyers have been able to show were targeted by the regime in the early years. He was released after his family paid a sum to secure his release.
"The last body I transported was numbered 5,874. There were also unnumbered corpses," he tells CNN.
Najah spent a total of a year and nine months as an inmate in Syrian prisons and interrogation centers. After his release, he moved to Lebanon where he began to sketch the torture from memory. He now exhibits his drawings around France, where he has resettled.
"I'm an artist. My visual memory doesn't get erased so fast. This whole time (in Lebanon), I was getting nightmares. Day and night, I'd cry to myself. So, drawing these pictures was a kind of psychotherapy, to draw what I experienced, what I saw," says Najah.
"And then it became a way to document the issue, because I knew I would eventually forget."
At the peak of his abuse, Najah was put on an electric chair where, he says, he was so gripped by horror that he defecated on the chair. The interrogators abruptly stopped the torture.
"For the interrogators, our lives are cheaper than flies. I remember one interrogator casually telling me about a dead prisoner. He said 'well, he was fated to die now.' It was so trivial to him," says Najah.
Death by soup
But Syria's prisoners were not only dying of torture, rights groups and activists say. Overcrowding, malnourishment and a severe shortage of medical treatment meant many succumbed to disease.
"Every two days, one person would die in front of me, because of the torture and the poor conditions and the lack of nourishment," says journalist Shiyar Khalil who shared a seven-square meter cell with 110 other prisoners in a notorious detention center known as the "Palestine Branch."
He adds that their daily ration consisted of a spoon of rice, a quarter of a potato, and soup with copious amounts of cooking oil.
"The soup gave us diarrhea to the point where we would become dehydrated. There were no medicines. Prisoners died because of the soup. This was one of the methods of death in the Palestine branch."
Shiyar says his hands were tied to a ceiling while interrogators flogged him and extinguished cigarettes on his back. Prison guards also used a torture technique on him known as "the flying carpet": a prisoner is strapped to a foldable board which, if bent far enough, can snap the person's spine.
"The deaths they're announcing now are of people who have been dead for a long time. We all knew this," says Shiyar.
"Because it's impossible for someone to stay alive in the circumstances of those prisons. With the conditions I was living under for those three months, I know that if I were there for six or seven months, I would have died."
Closure
Activists and lawyers argue that the regime's top brass was well aware of the crackdowns on non-violent participants in Syria's uprising, despite government denials.
Human rights lawyer Scott Gilmore who leads Syrian cases for DC-based Center for Justice and Accountability says he's pored over the evidence. Government documents from 2011, he says, showed that arrests ordered at "the highest levels" targeted journalists, demonstrators, and "anyone tarnishing the image of Syria in the foreign media."
"In the early years of the revolution, the regime was really engaged in liquidating the intelligentsia, liquidating civil society so you see this rounding up of lawyers, doctors, journalists, human rights activists," Gilmore tells CNN.
Meanwhile, the relatives of Syria's missing say they only hope for closure. Rights groups are now calling on the Syrian government to return the remains of the missing, so families can go through proper funeral rites.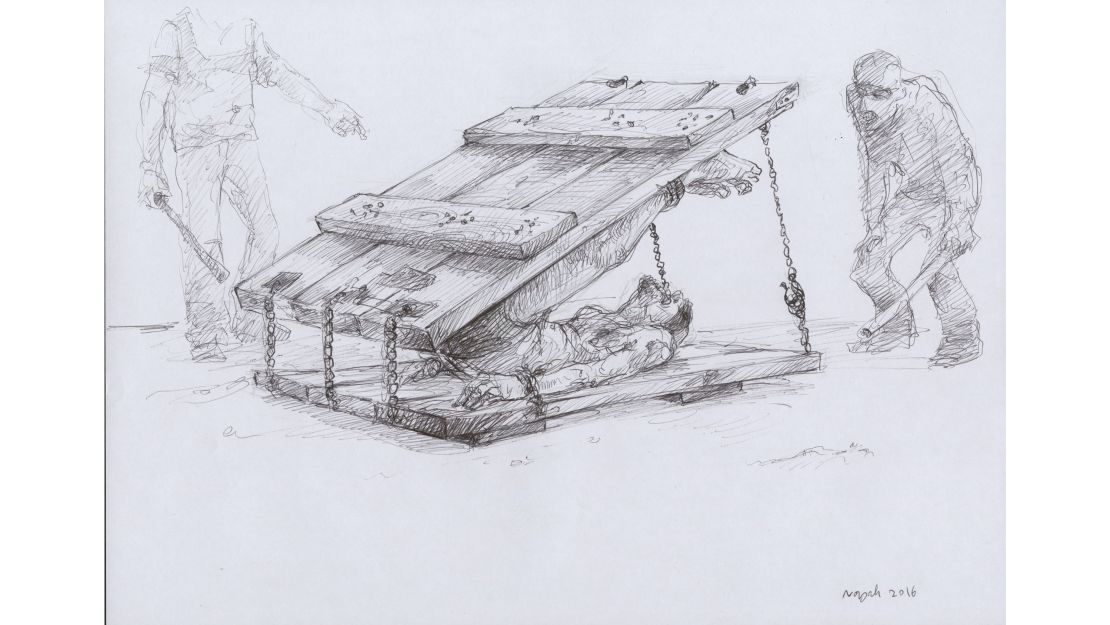 "For years, they have suffered the unbearable agony of not knowing what had become of their missing relatives. Now they have received the devastating confirmation that their loved ones are dead – and are plunged into a new cycle of mourning," said Amnesty International Syria researcher Diana Semaan in a statement last month.
And analysts say that the government is keen to close the case for good. Syria realizes that "these things are not going to go away. That it's better to clear the air as quickly as possible, in a sense like ripping the bandage off fast," says Syria expert Joshua Landis.
No grave to visit
"When you lose someone, you have a corpse, you have a grave you can visit. But my aunt doesn't have a grave for her kid," says Kholoud Helmi, 32, whose family has just learned of her cousin Amir's death.
Unlike her cousin, Khouloud's younger brother Ahmad is still missing. Ahmad, a masters student in economics when he was detained, read voraciously and dreamed of a better Syria, says Khouloud. So when the uprising began in their Damascus suburb of Daraya, Khouloud and Ahmad took to the streets.
"He was my best friend … I see him in every face," she tells CNN, her voice cracking. "When my mom cooks his favorite food, she cries… every Eid, every Ramadan, she cries, we cry."
She's confronted with the unanswered question at times of worship, she says, not knowing whether to pray for her brother's soul or for his freedom. "We don't know what to say in our prayers … I have no clear answer as my heart is split in two."
CNN's Eyad Kourdi and Arwa Damon contributed to this report. Journalist Ahmad Aziz also contributed to this report.