(CNN) —
US Open organizers have expressed "regret" for the way French tennis player Alize Cornet was treated for briefly taking off her shirt on court.
In the sweltering heat at Flushing Meadows on Tuesday, Cornet took her top off after realizing she had put it on the wrong way during a 10-minute heat rule break between the second and third set against Sweden's Johanna Larsson.
Cornet, who had been running late getting back to the court, reacted with surprise when she was then handed a code violation by chair umpire Christian Rask.
The incident led to a storm of criticism on social media, with Judy Murray, a former tennis coach and also the mother British star Andy, questioning whether double standards were at work for men and women.
"Alize Cornet came back to court after 10 minute heat break," tweeted Murray. "Had her fresh shirt on back to front. Changed at back of court. Got a code violation. Unsportsmanlike conduct … But the men can change shirts on court."
The women's WTA tour was also critical of the incident, saying in an emailed statement: "Alize did nothing wrong."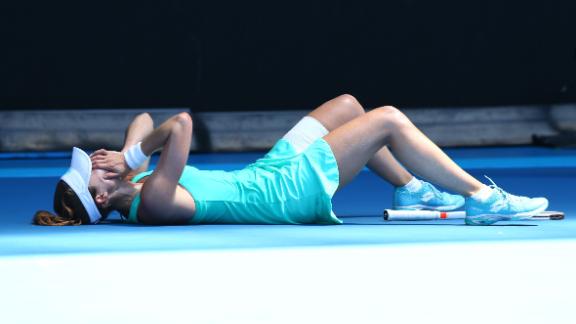 READ: Djokovic enjoys ice bath as players and fans wilt in US Open heat
Severe weather
"We regret that a Code Violation was assessed to Ms. Cornet yesterday," said the United States Tennis Association in a statement sent to CNN Sport.
"We have clarified the policy to ensure this will not happen moving forward. Fortunately, she was only assessed a warning with no further penalty or fine.
"Female players, if they choose, may also change their shirts in a more private location close to the court, when available. They will not be assessed a bathroom break in this circumstance."
Earlier Wednesday, USTA spokesman Chris Widmaier told CNN by phone that Cornet was given a code violation for "changing her shirt at the baseline. That was considered unprofessional conduct … Basically that was a warning and there was no further penalty and there was no fine."
In the case of Cornet, Widmaier said the USTA had been following the rules of both the men's and women's Tours.
"As it relates to female players changing their shirts on court, they will have the right to do so as long as it is when they are sitting in the chair," said Widmaier. "We don't want people changing their attire in the middle of the court."
He added: "Also, in many of our stadiums and other areas, there are places very close to the court, where if the player wants to quickly move to a more private area to change her attire because of these pretty severe weather conditions, we will allow that, and not consider that a change of attire or bathroom break."
02:09 - Source: Nine Network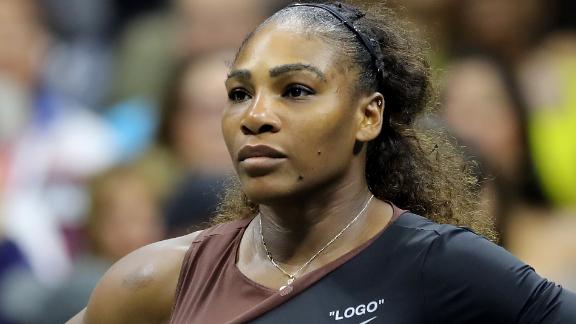 Now playing
02:09
Serena Williams cartoon called racist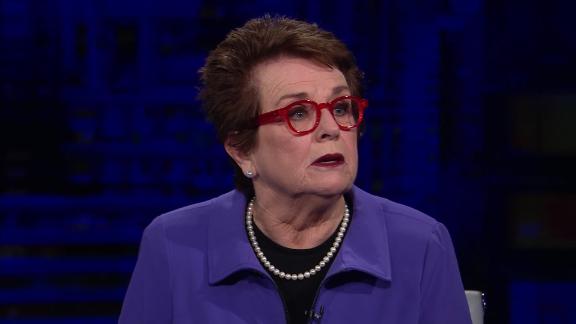 Now playing
01:42
Billie Jean King: Serena was out of line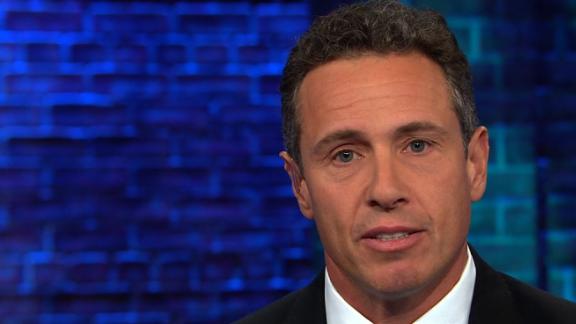 Now playing
04:54
Cuomo slams double standard in tennis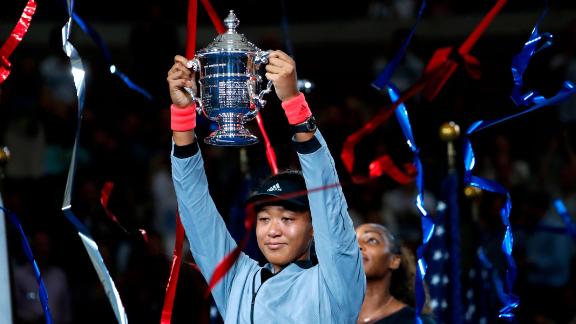 Now playing
00:51
Naomi Osaka reacts to controversial win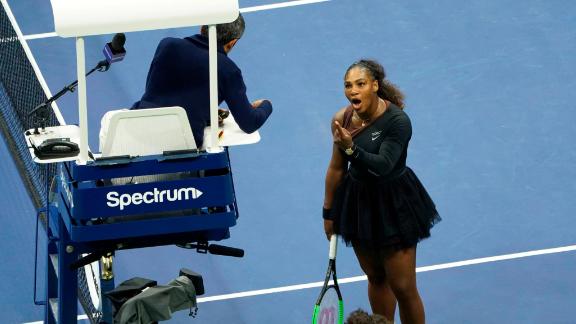 Now playing
02:24
Social media weighs in on Serena's loss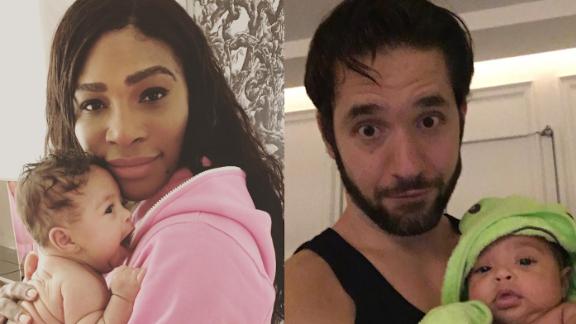 Now playing
01:08
Serena Williams shares scary birth experience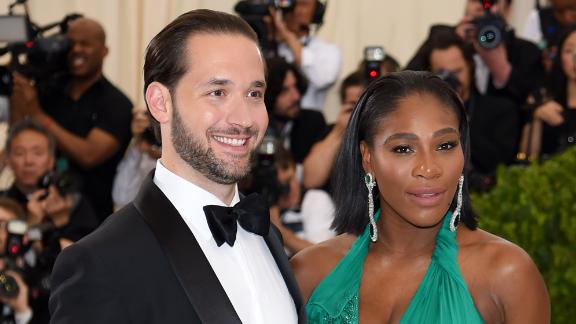 Now playing
00:52
Serena Williams says 'I do'
Now playing
01:29
Poppy Harlow to Serena Williams: Thank you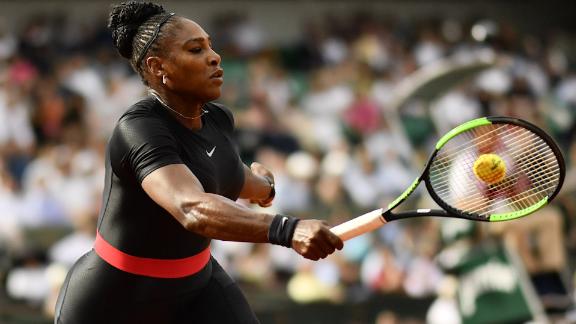 Now playing
00:45
Serena's catsuit banned by French Open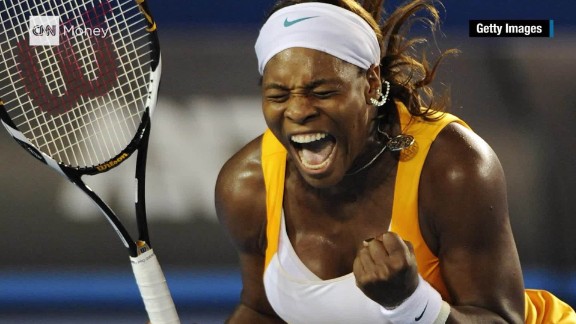 Now playing
00:51
Serena Williams: 'I let my racket do the talking'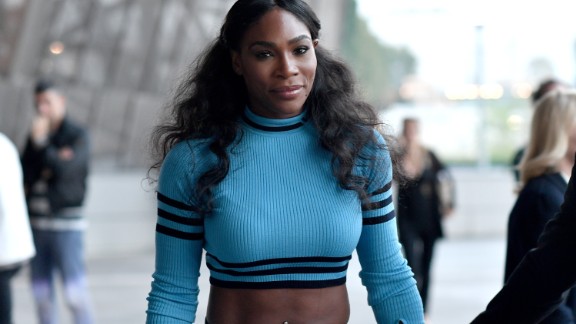 Now playing
00:57
Serena Williams and Reddit co-founder engaged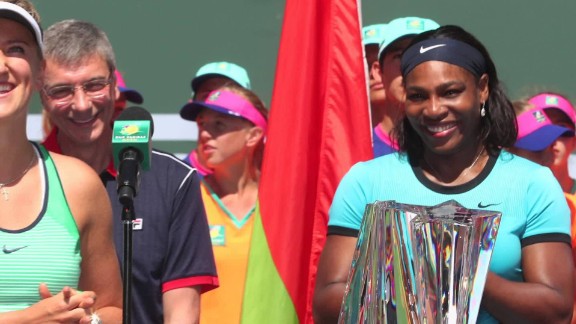 Now playing
01:43
Serena Williams slams tournament director's comments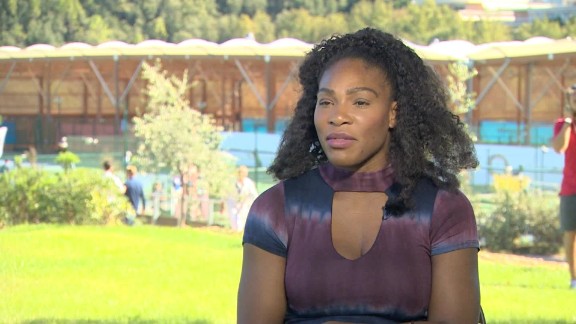 Now playing
02:30
Serena Williams: 'Tired of playing unhealthy'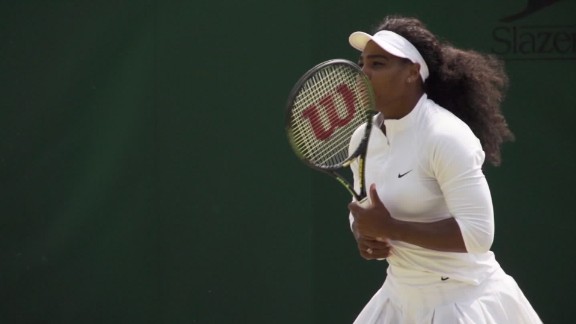 Now playing
02:54
Serena Williams' coach makes predictions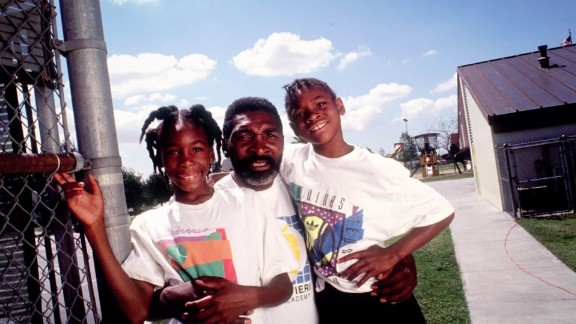 Now playing
02:45
Exploring Serena Williams' roots in Compton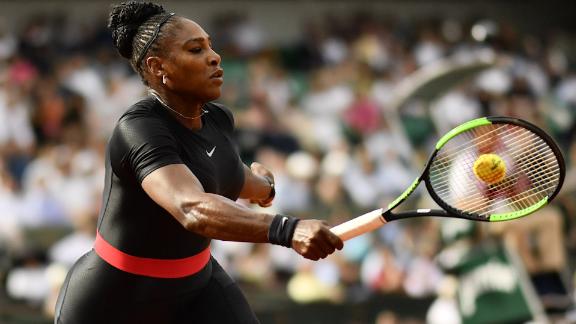 Now playing
00:45
Serena's catsuit banned by French Open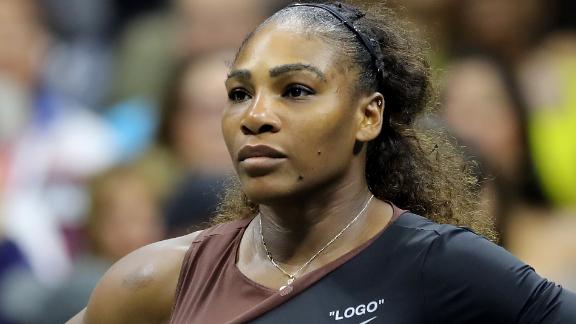 Now playing
02:09
Serena Williams cartoon called racist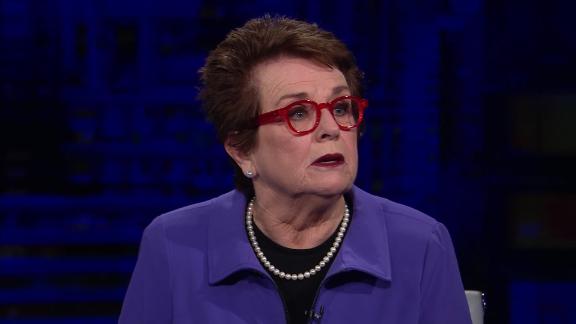 Now playing
01:42
Billie Jean King: Serena was out of line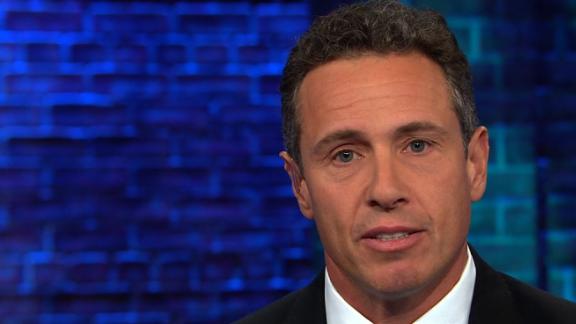 Now playing
04:54
Cuomo slams double standard in tennis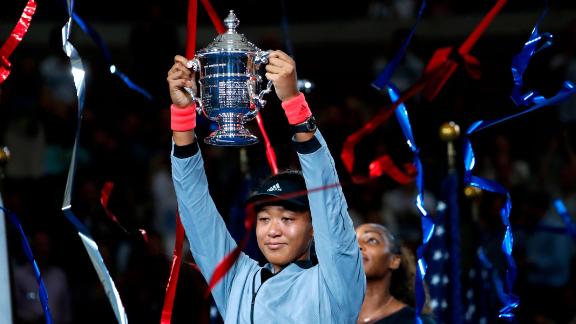 Now playing
00:51
Naomi Osaka reacts to controversial win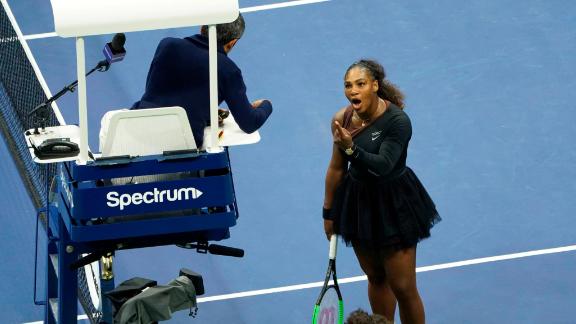 Now playing
02:24
Social media weighs in on Serena's loss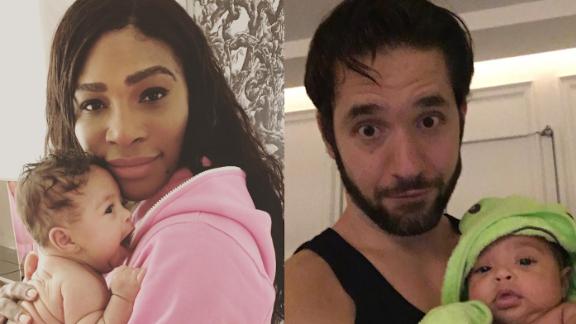 Now playing
01:08
Serena Williams shares scary birth experience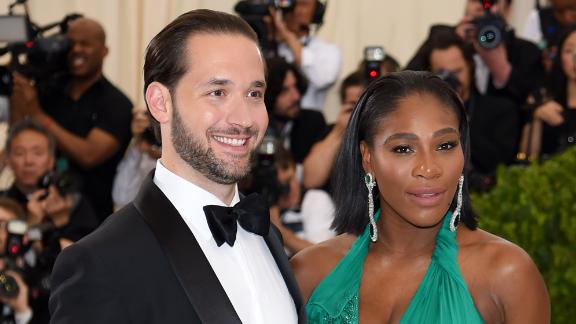 Now playing
00:52
Serena Williams says 'I do'
Now playing
01:29
Poppy Harlow to Serena Williams: Thank you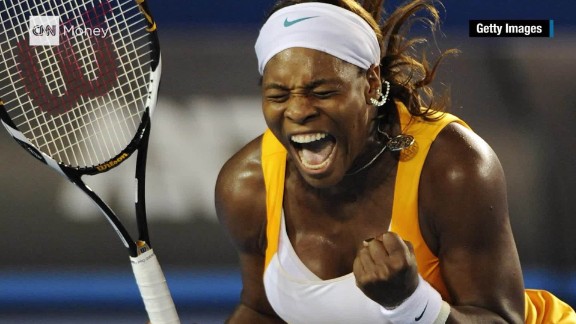 Now playing
00:51
Serena Williams: 'I let my racket do the talking'