With more than half a billion fans worldwide, Formula One attracts a diverse set of followers.
Of those 503 million fans, 38% – or 191 million – are women.
That's according to Chloe Targett-Adams, who joined Formula One a decade ago as an in-house lawyer before rising through the ranks to become Global Director for Commercial Relations.
Now, part of her job is to help make sure the sport better reflects the female presence in its fan base.
Women in Formula One: A Circuit special
READ: Tatiana Calderon – Men "always expect a bit less from a girl"
READ: Aseel Al-Hamad wants to blaze trail for Saudi women in motorsport
"We want equal representation within sport because that's really how society functions and that will make sport more successful and business more successful in the long term," she says.
"I think it's about open-mindedness and the need to create more opportunity within that pipeline at that earlier stage," Targett-Adams tells CNN's The Circuit.
"We're in 21 markets currently, we have 21 races and we're broadcast in over 200 countries," she adds.
"So we're a global sport and to really engage with those markets successfully, we need to appeal to both men and women.
"We need to represent the diverse fan base that we have so when we look at new race opportunities, we take a very strategic look at what they are really going to engage with in Formula One.
"Is it the excitement on track? What about the excitement off track? What about the new lifestyle initiatives, the hospitality, the F1 experiences, the travel, the tourism aspect there is to Formula One?"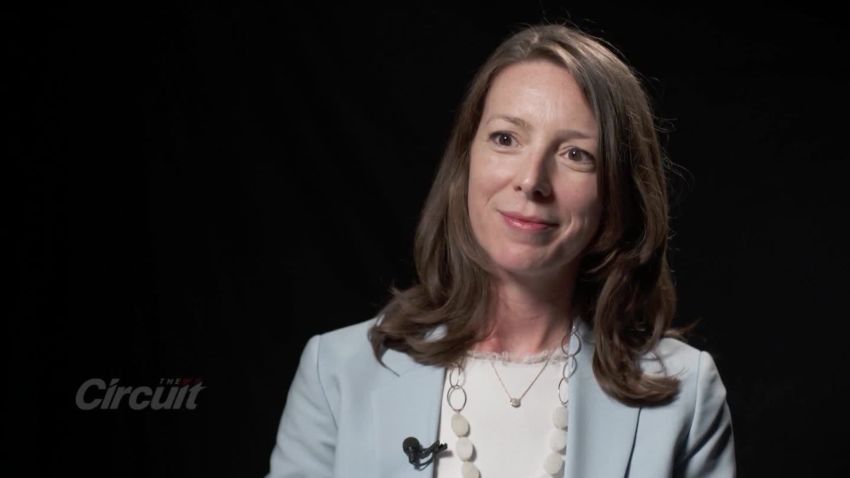 The woman leading the global promotion of F1
READ: How paralysis fueled a love of motorsport
READ: Formula One's 'halo' device proves worth at Belgian Grand Prix
'Open-mindedness'
In recent years, the sport has certainly started to make strides towards its goal of equal representation. Susie Wolff and Tatiana Calderon have both been recruited as test drivers while Monisha Kaltenborn and Claire Williams have been appointed as team principals.
Since Formula One's inception, only a small group of pioneering women have broken new ground and made it to the top of the sport.
Just two women, Maria Teresa de Filippis in 1958 and Lella Lombardi in 1975, have ever raced in an F1 grand prix, while in 2014 Wolff became the first woman since Giovanna Amati 22 years earlier to be involved in a race weekend.
But while its often the female drivers such as Wolff and Calderon who make headlines for their progression, Targett-Adams says there are many equally important women doing work behind the scenes who deserve the same credit.
"There are a lot of talented women in Formula One currently, across many different functions," she explains.
"From within the teams and the engineering side to our business on the TV side, the production, the commercial, the business administration, the legal the finance.
"And I think it's actually about collectively as women and also with men, you need strong male advocates obviously to push everyone forward if you're talented.
Targett-Adams believes that for women to eventually make up a greater proportion of people working within Formula One, it's important for girls to get involved at grassroots level.
Tatiana Calderon: Future Formula One driver?
Organizations such as "Dare to be Different," set up by former Williams test driver Wolff to promote and encourage more females within motorsport, does just that.
Wolff recently moved into the all-electric Formula E series, where she will head up the Venturi team.
"It's a two-step problem," Wolff told CNN when asked about the number of women participating in motorsport.
"The first is that there's not enough role models that are visible to inspire the next generation, and that leads to the second problem that we simply don't have enough women entering the sport.
"To be successful in this sport you need to be talented – your gender is actually irrelevant."