Three-and-a-half years' worth of emotions stirred in Kevin Patrick Smith.
The 45-year-old said he was sitting in the Medford, Oregon, federal courthouse on Wednesday for the sentencing hearing for Donald Courtney Biggs, 40, when he rushed Biggs and punched him.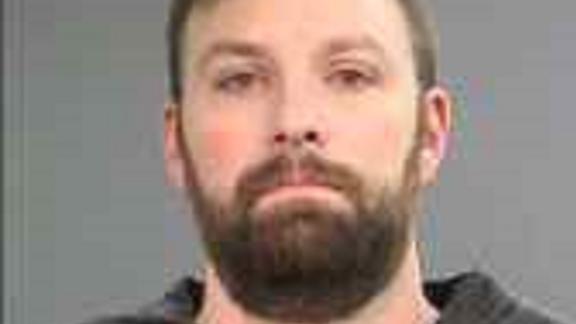 Jackson County, Oregon, Sheriff's Office
Biggs, a former youth pastor at Mountain Christian Fellowship, had pleaded guilty in February to one count of transportation with intent to engage in criminal sexual activity with a minor, according to a news release from the US attorney's office for Oregon.
The release also states he had admitted recording girls and a woman while they were changing clothes at his home and on youth trips. Those charges were dropped in exchange for his guilty plea.
Smith said two of his relatives were victims and his family had been members of the church where Biggs served for 10 years.
The hearing Wednesday proved to be emotionally charged, Smith said, as victims and their family members packed the courtroom. Victims' statements were read for two hours, then it was the defense's turn.
Biggs' attorney Terry Kolkey said he submitted 26 sealed statements to the judge supporting Biggs' character. The statements, Kolkey said, came from law enforcement officers, CEOs and other pastors who knew Biggs for being a "remarkably kind, giving human being."
"They knew all of his crimes and stood with him," Kolkey said. He also added that during the three years Biggs was in jail, he called his kids every day and even wrote letters that Kolkey said amassed to about 2,000 pages. He also showed this to the judge.
Kolkey's presentation did not sit well with Smith.
"At that point, I just kind of snapped," Smith told CNN on Sunday. "I charged across the courtroom. He was sitting behind a desk. I leaped over the desk and got a punch in on his face."
Jacob Elkin, who was in the courtroom and is a relative of a victim, said Smith "was like a bolt of lightning just like Superman." Smith's courtroom actions prompted Elkin to launch a fundraising effort on his behalf.
US marshals broke up the scuffle as the courtroom was evacuated, according to CNN affiliate KTVL-TV. Proceedings continued Thursday and Biggs was sentenced to more than 15 years in prison.
Smith said the 3½ years of emotion all spilled out while he was being arrested.
"I was on the ground as I was in handcuffs and I just started bawling on the ground," he said.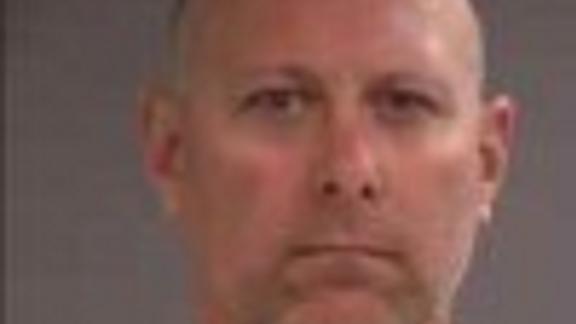 Courtesy of Kevin Patrick Smith
Smith was charged with fourth-degree assault, second-degree disorderly conduct and obstruction of judicial administration, according to CNN affiliate KDRV-TV. Biggs was taken to the hospital with a broken nose, said his attorney, Kolkey.
Smith said he was released from the Jackson County Jail the same day because of jail overcrowding. He said he is to be arraigned September 5.
Elkin spoke about the raw emotions in the courtroom that day. He said he and his wife were grateful for Smith's actions, so grateful they created a GoFundMe page to raise funds for Smith's legal fees. As of Sunday night, the page had raised $12,915, most of it coming in individual contributions of $125 or less.
"All the money will be given to the Smith family," Elkin said. "Kevin's an outstanding man. He's always been a loving father."
Elkin said although Biggs, the youth pastor, was convicted and sentenced, he feels justice has only been partially served.
According to the news release from the US Attorney's Office, the Medford County Police Department had been investigating Biggs since 2014, when he was accused of sending inappropriate text messages to a young girl who worked at the church with him. Authorities said they discovered he had sent similar texts to other girls. Biggs also confessed to church administrators that he videotaped an adult changing clothes while at his home, officials said.
Police executed a search warrant on Biggs' home and found "multiple electronic devices containing videos of minors and adults undressing and getting into and out of a shower," the release said. Biggs hid a video camera in his home behind a light switch in the bathroom used by girls and women, and authorities also said he hid cameras in bathrooms during church trips to California.
Biggs confessed to recording girls and women in his home, the church and several church events. He also admitted creating activities that required youth group members to change clothes and sometimes shower, the release said.