Neil Simon, the playwright and screenwriter whose indestructible comedies – including "The Odd Couple," "Barefoot in the Park," "The Sunshine Boys" and "Brighton Beach Memoirs" – made him one of the most successful writers in American history, has died. He was 91.
The cause of death was complications with pneumonia, according to his publicist, Bill Evans. Simon died around 1 a.m. Sunday at New York-Presbyterian Hospital in New York City.
A member of the famed "Your Show of Shows" writing staff for Sid Caesar, Simon was an entertainment mainstay for more than six decades. Starting with his first Broadway success, "Come Blow Your Horn" (1961), there was seldom a time when a Neil Simon work couldn't be found on stage or screen (or, occasionally, television).
At one point, in the late 1960s, he had four shows on Broadway at once.
Even a partial list of his works summons the comic highlights of late 20th-century American theater: "Barefoot in the Park." "The Odd Couple." "Sweet Charity." "Plaza Suite." "The Last of the Red Hot Lovers." "The Prisoner of Second Avenue." "Brighton Beach Memoirs." "Lost in Yonkers." "Laughter on the 23rd Floor."
And that's just for starters. Simon wrote more than 30 plays.
Add in his original screenplays – such as "The Out-of-Towners," "The Heartbreak Kid," "The Goodbye Girl" and "Seems Like Old Times" – and one can get a sense of Simon's dominance.
'The Odd Couple'
"The Odd Couple," Simon's play about two mismatched bachelors who share a New York apartment, has had a particularly remarkable life.
Its first appearance was as a 1965 Broadway play that won Tonys for Simon, star Walter Matthau and director Mike Nichols. Three years later, it became a hit film starring Matthau and Jack Lemmon. In 1970, it was turned into a long-running television series with Jack Klugman and Tony Randall. There have been versions for women, African-Americans and cartoon characters, as well as a 1998 film sequel.
Paramount Pictures was so excited to obtain the movie rights in 1964 that it paid $175,000 to Simon based on a 40-word synopsis.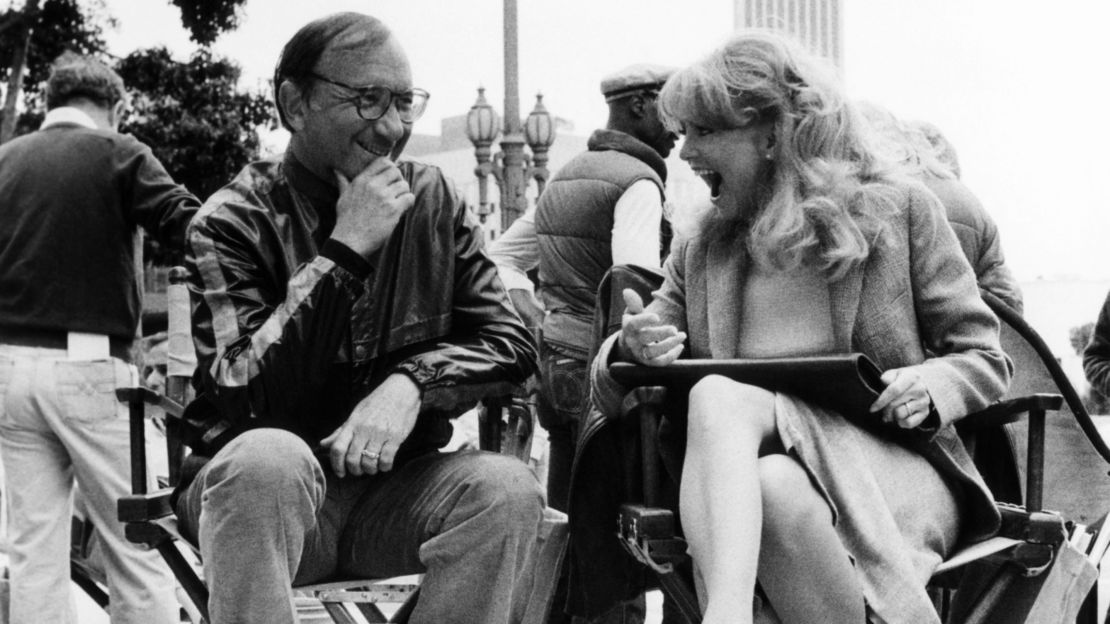 Simon said he misjudged the work. "I thought it was a grim, dark play about two lonely men," he told the Paris Review in 1994, in an interview conducted by "Inside the Actors Studio's" James Lipton.
He received 16 Tony nominations and won best play three times. He also earned four Oscar nominations, a Pulitzer Prize, the Mark Twain Prize and countless other honors. There's a Broadway theater named for him; he was the only living person to have received such recognition.
"No playwright in Broadway's long and raucous history has so dominated the boulevard as the softly astringent Simon," The New Yorker's John Lahr wrote in 2010. "For almost half a century, his comedies have offered light at the end of whatever dark tunnel America has found itself in."
'We should have been arrested'
Marvin Neil Simon was born on the Fourth of July, 1927, in Bronx, New York. His parents divorced when he was young, and he grew up in Queens and Manhattan, shuttled between relatives in what he remembered as an unhappy childhood.
He picked up his lifelong nickname, "Doc," from his brother, Danny, for his habit of wearing a stethoscope as a youngster and pretending to be a physician.
Danny – eight years older – and Neil would stay close their entire lives, until Danny's death in 2005. During World War II, the brothers wrote material for comedians; Neil continued pursuing the craft while in the US Army Air Force Reserve and attending college at NYU and the University of Denver.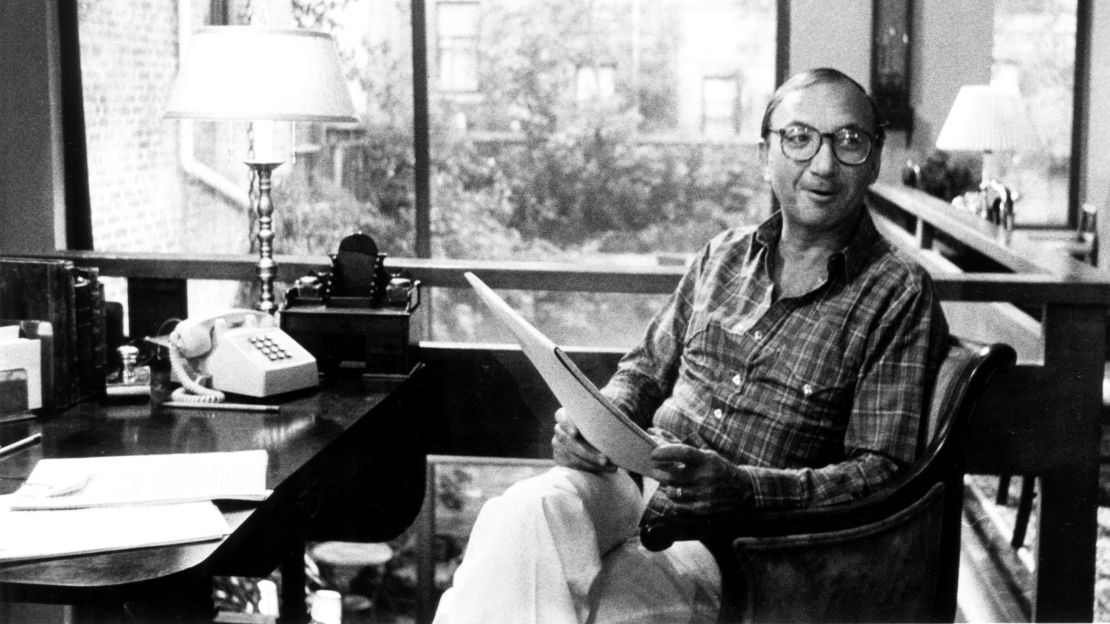 After the war, Danny got Neil a job in the Warner Brothers mailroom in New York, but the two never stopped writing. Neil Simon ended up quitting the mailroom job when the pair got jobs with a radio comedy. In 1950, Caesar hired them for his new program, "Your Show of Shows."
There, they joined a writing staff that's become legend: Mel Brooks, Mel Tolkin, Lucille Kallen, sometimes Carl Reiner, who was hired as an actor, and later, Larry Gelbart.
"I knew when I walked into 'Your Show of Shows' that this was the most talented group of writers that up until that time had ever been assembled together," Simon told PBS' "American Masters."
It could be a crazy group, he told the Paris Review: screaming and fighting and finishing one another's lines and, at least once, setting fire to a desk with lighter fluid.
"We should have been arrested, all of us," he said.
Hollywood calls
"Your Show of Shows" went off the air in 1954, but Simon continued writing for TV throughout the '50s, working for Caesar, Phil Silvers and Garry Moore. But his brother had become a director, and Simon decided to try something new: playwriting.
After 21 drafts, he completed his first play, "Come Blow Your Horn," about a naive man who moves in with his lothario brother. He didn't know what to expect.
"It was almost a matter of life and death," he told the Paris Review. "If it had failed, I would have been forced to move to California and become a comedy writer in television."
He needn't have worried. On opening night in 1961, one audience member reportedly died laughing.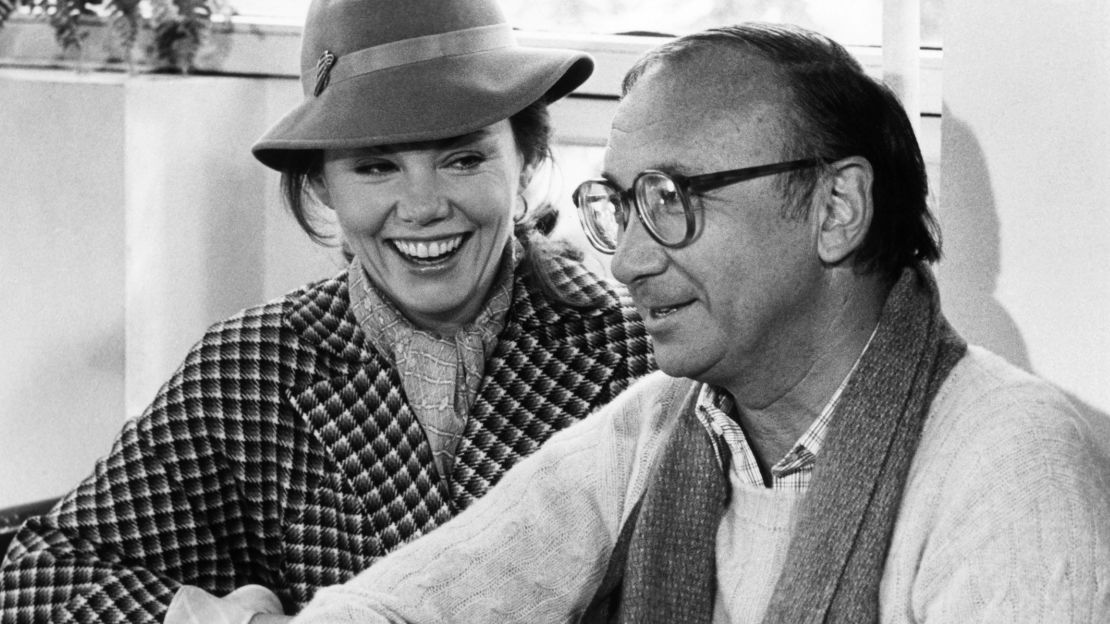 After a musical, "Little Me" – which earned him his first Tony nomination – Simon followed up in 1963 with "Barefoot in the Park," about a pair of newlyweds finding their way in New York. Directed by Mike Nichols, it was even bigger, running for almost four years. Both plays were made into movies, the latter launching the film career of Robert Redford, who had originated his role on Broadway.
For the rest of the '60s, Simon's works were as close to sure things as Broadway could produce: "The Odd Couple," "Sweet Charity," "Plaza Suite" and "Promises, Promises" were all hits, with only "The Star-Spangled Girl" falling somewhat short. His '70s stage work was more uneven, with such well-known works as "The Sunshine Boys" and "California Suite" mixed in with lesser Simon such as "The Gingerbread Lady" and "God's Favorite."
One reason is that Hollywood beckoned. Simon wrote the original screenplays for the films "The Heartbreak Kid," "Murder by Death" and "The Goodbye Girl," as well as some play adaptations. His second wife, Marsha Mason, appeared in several of his works.
His first wife, Joan Baim, died of cancer in 1973.
For Simon, a play 'like the birth of a child'
Simon was sometimes underestimated, his works dismissed as joke machines. And certainly he was funny, whether writing for characters or speaking for himself.
Asked by Playboy why he favored New York to Los Angeles, he said, "When it's 100 in New York, it's 72 in Los Angeles. When it's 30 degrees in New York, in Los Angeles it's still 72. However, there are 2 million interesting people in New York – and 72 in Los Angeles."
Despite his fondness for New York, he mainly lived in Los Angeles for the last 40 years of his life.
"I love living," he said when describing his satisfaction with his lot. "I have some problems with my life, but living is the best thing they've come up with so far."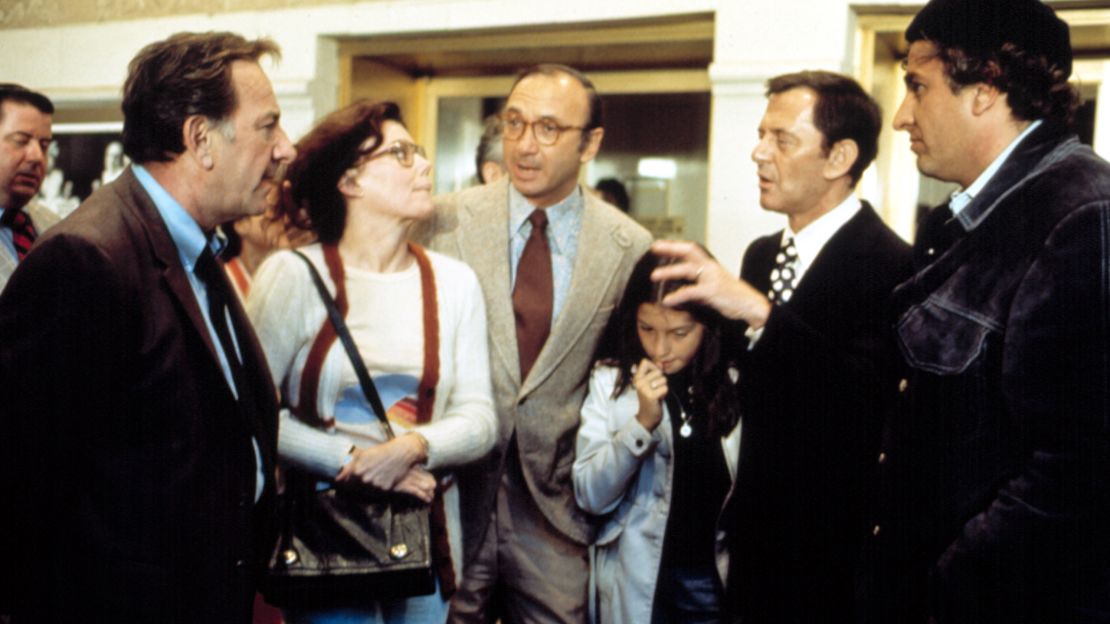 And then there was this classic bit from "The Odd Couple." The sloppy Oscar Madison has had it with his neatnik roommate, Felix Ungar, and talks with exasperation about Felix's notes.
"'We're all out of corn flakes. F.U.' Took me three hours to figure out F.U. was Felix Ungar!" Oscar says.
Simon was also criticized as being difficult, especially with female stars. In 2003, he dismissed Mary Tyler Moore from his play "Rose's Dilemma" with a letter after he found her performance subpar.
But the criticism of Simon was unfair, a friend, producer Emanuel Azenberg, told the Washington Post in 1997.
"(A play is) like the birth of a child for him," he said. "Because he's written so many plays, people assume his typewriter types on automatic pilot. They don't assume that he has a deep emotional commitment to each one. And he does."
Still, Simon's work deepened in the '80s with a trio of semiautobiographical works: "Brighton Beach Memoirs," "Biloxi Blues" and "Broadway Bound." The middle one earned a Tony for best play. His 1991 work, "Lost in Yonkers," won the Pulitzer Prize.
Simon's output started slowing as the '90s continued, and he had less success. Two plays – "Proposals" and "45 Seconds from Broadway" – ran for fewer than three months each.
"Even Broadway has passed Neil Simon by," New York magazine's Jeremy Gerard wrote in 2003.
"Rose's Dilemma" was his last play.
"You can say that I have retired, I have lost interest, I have stopped writing. Nobody I ever met goes on and on until they are dead," he told St. Louis Today in 2012.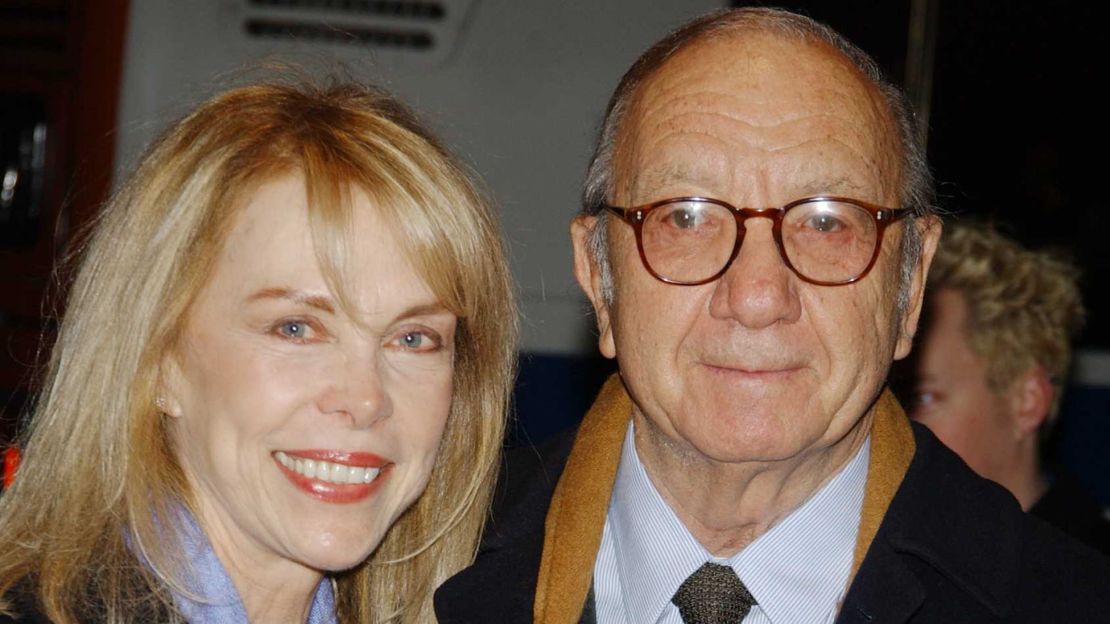 However, his legend hardly dimmed. Of his more than 30 plays, 13 were made into motion pictures, and a handful of others were turned into TV movies. Theater companies keep them in repertory. His name is synonymous with comedy.
For Simon, the plays were therapeutic.
"It's one of the main reasons I write the plays. It's like analysis without going to the analyst," he told the Paris Review.
But the laughter? Even after all his success, he never knew what would get laughs. But, he added, he believed the audience could identify with his characters, and that was what worked.
"That, more or less, is what is funny to me: saying something that's instantly identifiable to everybody," he said. "People come up to you after the show and say, 'I've always thought that, but I never knew anyone else thought it.' It's a shared secret between you and the audience."
Simon was married fives times – twice to the same woman. He is survived by his wife, actress Elaine Joyce, and three daughters, Nancy, Ellen and Bryn. Simon also leaves behind three grandchildren and one great-grandson.
CNN's Tony Marco contributed to this report.