Alexandria, Virginia
CNN
—
The jury in the trial of former Trump campaign chairman Paul Manafort ended a second straight day of deliberations without a verdict and will return Monday morning, as President Donald Trump on Friday called Manafort a "very good person" and the trial "very sad."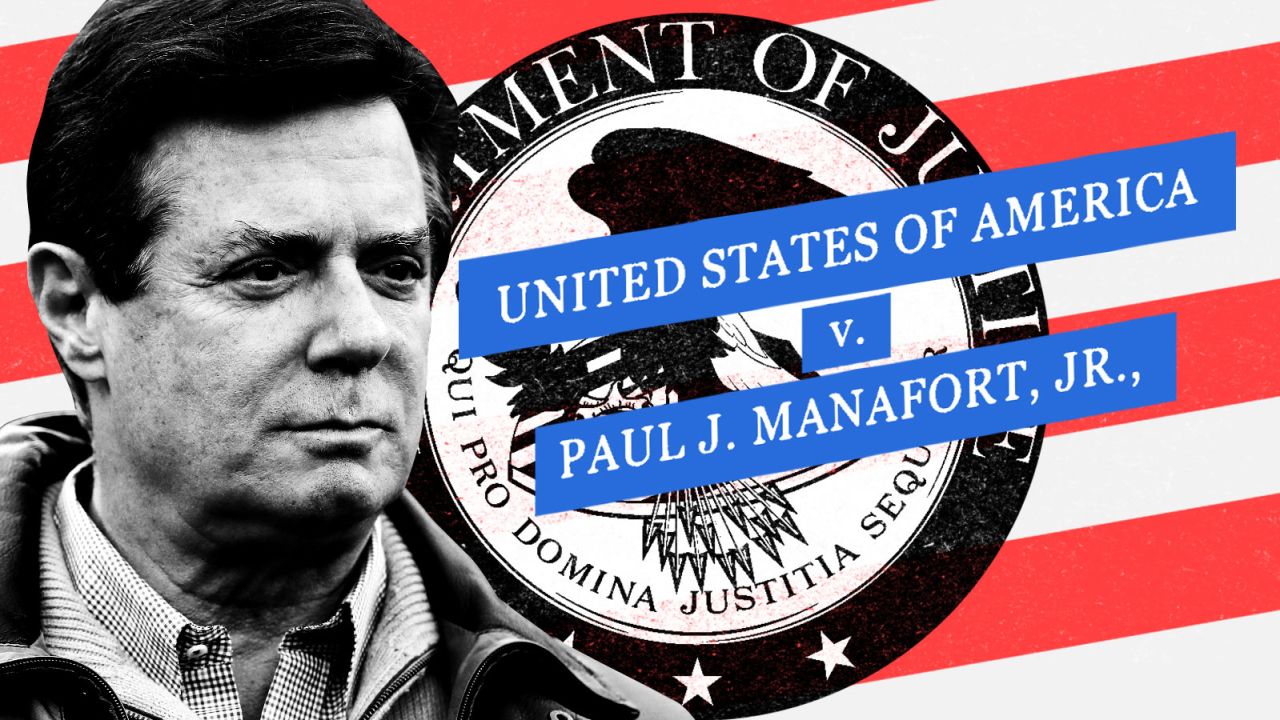 "I think the whole Manafort trial is very sad. … I think it's a very sad day for our country," the President said at the White House. "He happens to be a very good person, and I think it's very sad what they've done to Paul Manafort."
Manafort's defense attorney Kevin Downing told reporters they "really appreciate the support of President Trump."
Also on Friday, Judge T.S. Ellis announced that he has received threats during the proceedings.
Manafort is charged with 18 counts of tax evasion, bank fraud and hiding foreign bank accounts brought by special counsel Robert Mueller as part of the investigation into Russian interference in the 2016 US election. He has pleaded not guilty to all the charges.
The trial carries major implications for the future of the Mueller investigation. Trump has repeatedly called the probe a "witch hunt" that hasn't found evidence of Russian collusion with his campaign, and his allies in and out of the White House say the special counsel should wrap things up.
A Manafort conviction would allow Democrats and Mueller's supporters to say ending the investigation would be premature. It could also boost Mueller's position as he negotiates with Trump's lawyers over a potential interview.
Threats against judge
Ellis did not disclose details about the threats he had received. But he said they were enough to make him wary of making the names of the 12 jurors and four alternates public, in response to a request from media organizations.
"I've received criticism and threats. I'd imagine they would too," Ellis said, adding that US marshals accompany him everywhere, including an unnamed hotel where he's staying, but jurors don't have that protection.
The ruling is not a gag order, and jurors will be free to make individual decisions after the trial about whether to speak to the media.
Ellis does plan to make public all bench conferences currently under seal with one exception – likely the part of the trial where the special counsel's office discussed its ongoing investigation.
"A thirsty press is essential in a free country," Ellis said.
The charges
The trial has not touched on Russia or the 2016 election. Instead, the focus has been entirely on Manafort's finances.
Prosecutors said Manafort had collected $65 million in foreign bank accounts from 2010 to 2014 and spent more than $15 million on luxury purchases in the same period, including high-end clothing, real estate, landscaping and other big-ticket items.
They also alleged that Manafort had lied to banks in order to take out more than $20 million in loans after his Ukrainian political work dried up in 2015, and they accused him of hiding the foreign bank accounts from federal authorities. Manafort also was charged with receiving loans from the Federal Savings Bank after one of its executives sought a position in the Trump campaign and administration, according to prosecutors.
"Mr. Manafort lied to keep more money when he had it, and he lied to get more money when he didn't," prosecutor Greg Andres told jurors during closing arguments. "This is a case about lies."
Defense attorney Richard Westling said Manafort became the special counsel's victim in a "selective process of pulling" his financial records to concoct a narrative of an "elaborate fraud scheme." (Ellis later instructed the jury not to consider such characterizations of Mueller's team's motives.)
Manafort faces up to 305 years in prison if convicted on all charges.