After 35 years, it's over. Timothy Coggins' killers will spend many years, if not the rest of their lives, in a Georgia prison.
Bill Moore, the second man involved in the racially motivated 1983 slaying, entered a plea Thursday and will receive a 20-year sentence, plus 10 years of probation.
Moore pleaded guilty in Spalding County Superior Court to voluntary manslaughter and concealing the death of another. He will get credit for time served. Moore claims to be in poor health and appeared before the judge in a wheelchair.
Judge Fletcher Sams also banned Moore, should he ever be released, from returning to Spalding County or the surrounding counties of Fayette, Pike and Upson.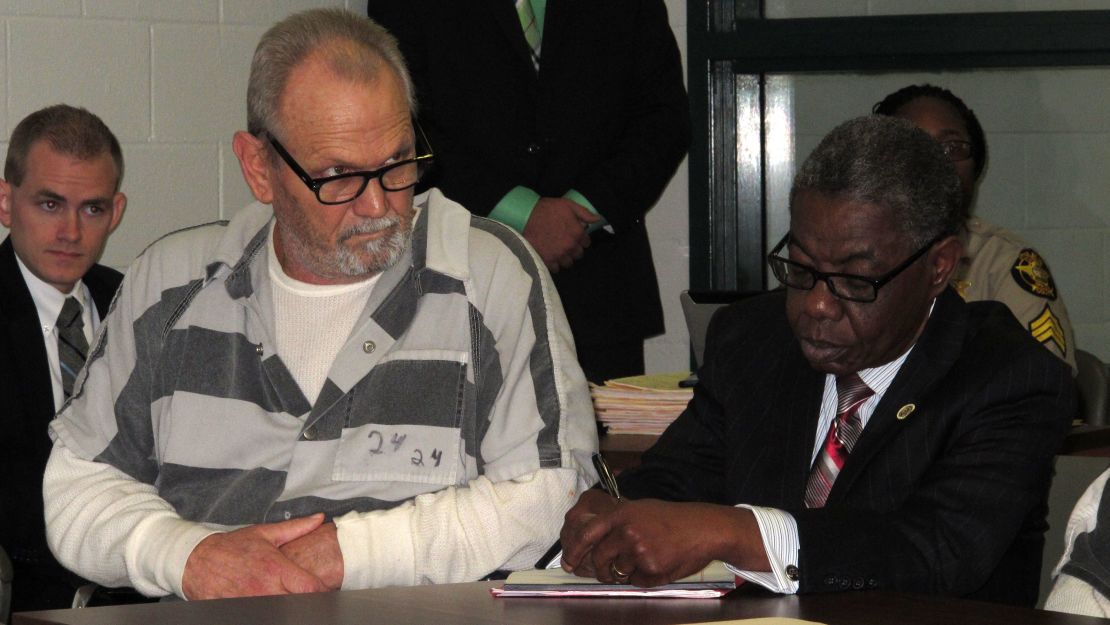 Coggins' niece, Heather Coggins, told CNN in a phone interview from the courthouse that she was within arm's length of Moore when she addressed him before the judge.
"I told him that what he did to our family 35 years ago tore our family apart. Our grandmother went to her grave not knowing what happened to her son. I said, 'We forgive you. I hope that whoever you pray to, you ask for forgiveness and are forgiven. I also hope that you spend the rest of your natural life behind bars,'" she said. "He just looked at me."
'We're here now'
Peggy Richards, Coggins' oldest sister with whom the 23-year-old was living when he was slain, said after learning of the plea deal last week that she was sad that her parents weren't alive to see justice served.
"We cried, we cried, we cried, we cried for (35) years, but now, we're here. We're here now," said Richards, 61, outside the Spalding County Courthouse in Griffin, 40 miles south of Atlanta.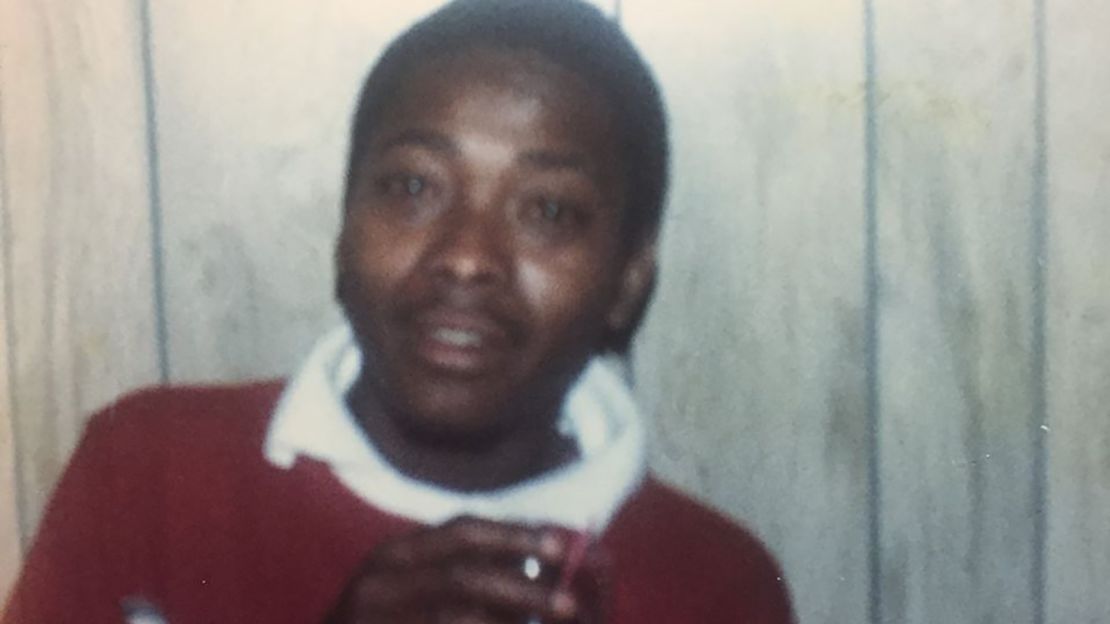 CNN was the only news outlet in the courtroom when prosecutors Ben Coker and Marie Broder presented Moore's plea to the Coggins' family August 8. Ultimately, Coker said, the prosecutors would make the final decision on whether to accept it, but he wanted to hear the family's sentiments before OKing the deal.
"Thirty years is not a weak plea," Coker said. "(Moore) wouldn't take this deal if he didn't have some involvement."
The family gave its blessing, with Timothy's brother, Tyrone Coggins, telling Coker and Broder, "You guys are outstanding, man."
Moore would be eligible for parole, according to state law, after serving 80 months of the 20-year sentence, but parole board guidelines recommend he serve at least 65%, or 13 years, said Georgia State Board of Pardons and Paroles spokesman Steve Hayes.
The board would also consider his criminal history, which includes several felony convictions in the 1990s. Ultimately, the board has absolute discretion to determine if and when Moore can be paroled from prison, Hayes said.
Plea follows shocking trial
Moore's brother-in-law, Frankie Gebhardt, was sentenced in June to life in prison plus 30 years after a jury found him guilty on counts of malice murder, felony murder, aggravated battery, aggravated assault and concealing the death of another. Before his plea, Moore had been charged with the same.
Gebhardt was angry, witnesses testified, because Timothy Coggins had been socializing with his "old lady." He and Moore were accused of taking Coggins to a field in Sunny Side, about 30 miles south of Atlanta, and slicing and stabbing him more than 30 times, puncturing both of his lungs, mutilating his genitals and tying him with a logging chain to the back of a truck before dragging him up and down a field along a rural road.
Hunters found his body two days later, clad only in blue jeans and a beige sweater, according to local news reports at the time.
Prosecutor: 'You will hear a crime scene scream'
Gebhardt's trial featured a rogue's gallery of witnesses, including convicts, a child molester, a white supremacist and a man imprisoned for methamphetamine, all of whom testified that Gebhardt boasted that he and Moore had disfigured and killed Coggins – always referring to him as "that n****r," rather than by his name.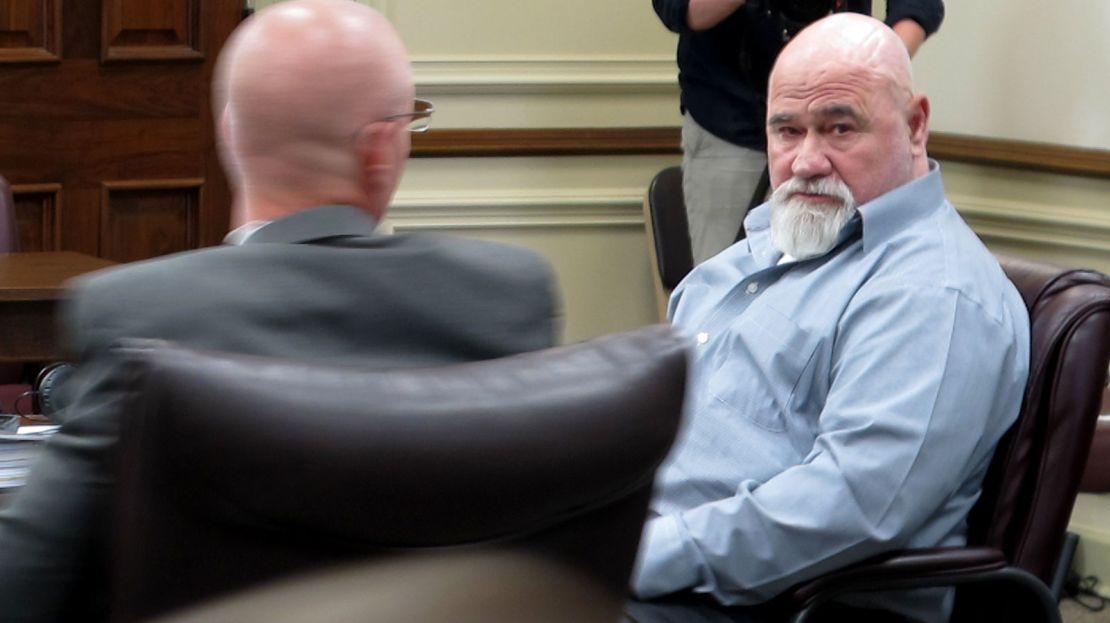 Prosecutors also were forced to overcome what they called a "shameful" and dated investigation. One of the original investigators testified he couldn't focus solely on the Coggins case because he had to look into smaller crimes, such as vandalism to mailboxes. Evidence also had gone missing over the years.
Gebhardt had essentially preserved other evidence by tossing it down a well on his property, prosecutors said. Investigators were able to retrieve several items critical to the case, including a knife blade, a thick chain, burned clothing, a shoe and an argyle sock. Coggins was barefoot when hunters found him in 1983.
Three more are facing charges
The original investigation was closed in mere weeks. The case would remain stone cold through six sheriffs' administrations until Sheriff Darrell Dix and the Georgia Bureau of Investigation reopened it in December 2016.
The family laments that Coggins' mother, Viola Dorsey, died 10 months earlier and didn't get to see the men who killed her son placed in handcuffs. But even on her deathbed, Dorsey "knew that this day would one day come," Heather Coggins, Dorsey's granddaughter, previously told CNN.
Killers meant to 'send a message,' sheriff says
Dix in July 2017 warned the killers and their accomplices that he was "coming for them," and in October of last year, he delivered on that threat, arresting Gebhardt and Moore, along with Gebhardt's sister, Sandra Bunn, Gebhardt's nephew, Lamar Bunn, and Gregory Huffman.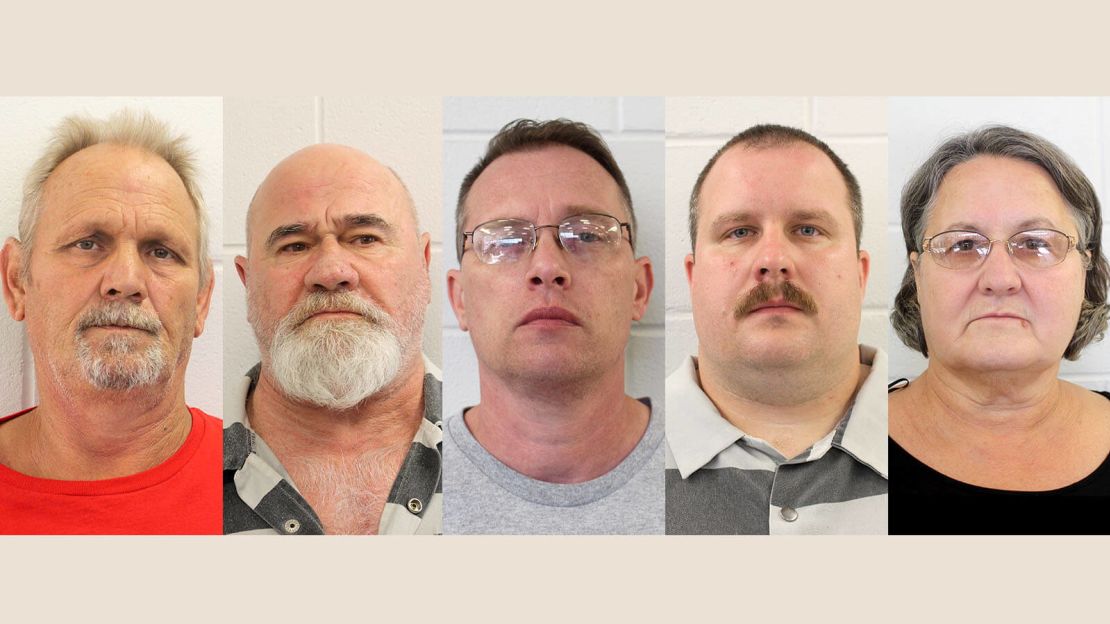 The latter three were charged with obstruction for their actions after the case was reopened, Dix said. Huffman and Lamar Bunn both worked in law enforcement before their arrests, Huffman as a Spalding County correctional officer and Lamar Bunn as a police officer in Milner, a 25-minute drive south of Sunny Side. Lamar Bunn is suspended without pay pending the outcome of the investigation. Huffman was fired, Dix said.
"Their cases essentially involve the passing of information to Frankie Gebhardt which hampered the investigation. That is all that I can provide you at this time," Coker said in an email Wednesday.
He did not provide a timeline for their trials, saying only that he hoped to resolve them after the Moore plea was complete.