Editor's Note: Suzanne Nossel is CEO of PEN America. She was formerly executive director of Amnesty International USA and deputy assistant secretary of state for international organizations at the State Department. The opinions expressed in this commentary are solely those of the author. View more opinion articles on CNN.
"A generation of sanctimonious, sensitive, supercilious snowflakes." That's how Attorney General Jeff Sessions described college students in late July.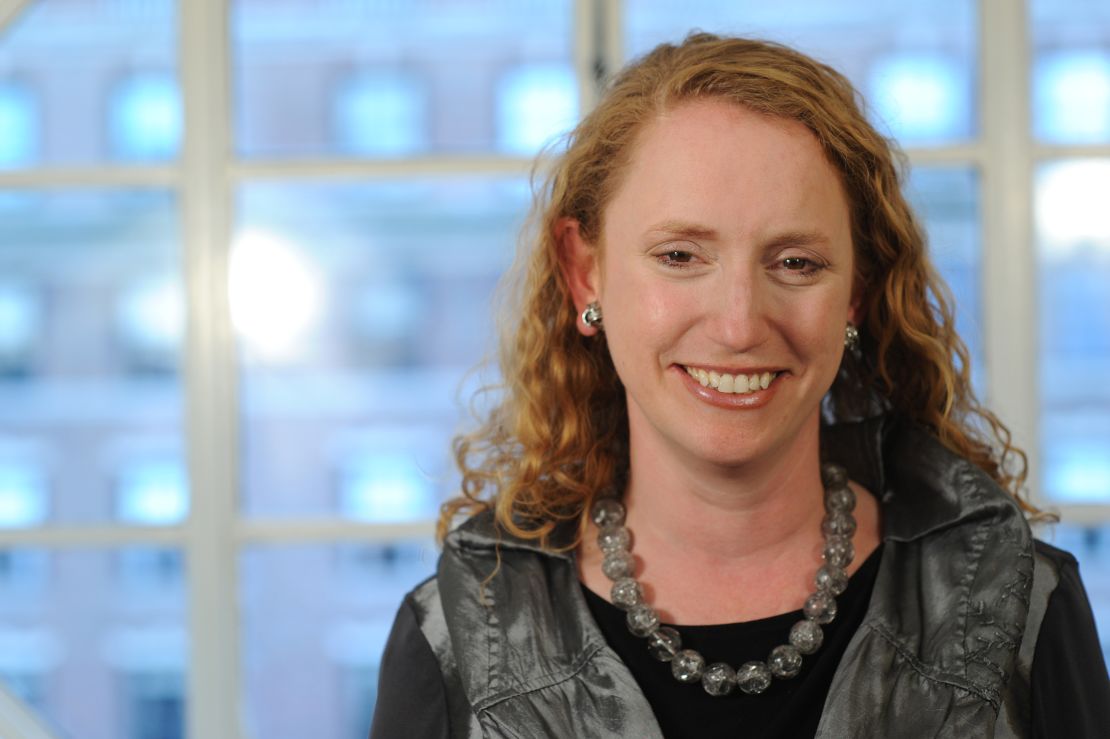 The Trump administration's Justice Department is diving into the roiling waters of campus free speech controversies, mounting legal challenges to alleged infringements on speech by public universities, including the University of Michigan and the University of California at Berkeley. But one of the core premises of the administration's intervention – that the attacks on speech are primarily directed at conservatives – is called into question by a data analysis from Georgetown University's Free Speech Project that finds that infringements on free speech are just as likely to come from the right as the left.
Of the more than 5,000 college campuses in the United States, the Georgetown study logged only about 60 incidents of suppressed speech since 2016. In analyzing each one, they found limited evidence that conservatives are being targeted unfairly. Most incidents where conservative speech got interrupted or silenced involved the same high-profile voices, in contrast with the incidents from the left covered by the study, who were speakers and scholars with lower profiles. The researchers note that their work is preliminary and not comprehensive, but their findings do suggest that the state of free speech on campus is far more complicated than Sessions and others of similar mind might have us believe.
Georgetown, with funding from the Knight Foundation, built an online tool to analyze these incidents. The Knight Foundation also recently released a report showing that students strongly support the First Amendment.
Campuses have sometimes lapsed in protecting free speech, and the administration is right to stand up for open expression. But Jeff Sessions' approach to the campus speech debate – which has thus far been one-sided and even insulting – risks fueling the very intolerance that he aims to counter.
Sessions' latest salvo in the speech wars came in his July address to conservative high school students attending a conference convened by conservative right-wing nonprofit Turning Point USA. He pinpointed what he called a series of campus free speech threats, including policies confining protests to narrow "free speech zones," speech codes delineating what can and can't be said and unruly demonstrations that drown out speakers. He also expressed alarm over mandated warnings about sensitive material in course curricula, catalogues of microagressions and enforced "safe spaces." Sessions opined that, in an effort to make students feel comfortable, some campuses veer too far toward infantilization. Spotlighting the most extreme examples – campus "cry closets" and lounges with play-doh and coloring books – Sessions ridiculed what he characterized as the spectacle of universities aiming to "equip"students to handle tough rhetoric and uncomfortable ideas.
He cataloged a series of prominent instances of wrongful interference with speech, including a Black Lives Matter disruption of an ACLU event at William and Mary in October 2017, violent demonstrations against theorist Charles Murray at Middlebury that March, and a protest against a Jewish group at Brown the previous year. Sessions rightly asserted that "the First Amendment is not a partisan issue. Constitutional rights are for all Americans – not just those in one party or faction."
But, despite the bipartisan bromides, Sessions has made it clear that the administration's prime concern is safeguarding space for conservative ideas and viewpoints on campus from an assault by what he has dubbed the "hard left." During the July speech Sessions goaded the right-leaning students, citing "elements in our society today who want to stop you and silence you. … They want you to feel outnumbered … to get discouraged … to quit."
The truth is, in the wider society, conservatives are hardly silenced; they enjoy a great deal of political power, with control over all three branches of government. But Sessions has a fair point that many college campuses skew liberal, and some don't pay enough attention to ensuring that conservative perspectives can be aired without fear of reprisal.
What Sessions left out is that liberal and left-wing speakers are often targeted as well. As the new Georgetown study, based on analysis of more than 90 recent incidents, points out, there is "strong reason to believe that this widespread perception (that most campus speech attacks originate from the left and target conservative speech) is not entirely accurate." Sessions might have mentioned Fresno State University Professor Randa Jarrar, who was put under investigation this spring after comments critical of First Lady Barbara Bush, or Princeton Professor Keeanga-Yamahtta Taylor, who canceled speaking engagements when she was threatened over her criticisms of President Donald Trump.
Perhaps the most egregious omission was any mention of free-speech-chilling actions by the event's hosts, Turning Point USA. Turning Point publishes a "Professor Watchlist" naming hundreds of academics for alleged offenses, including op-eds and course material judged too liberal. The American Association of University Professors has criticized the watchlist as a tool of intimidation.
Sessions is off base when he mocks students as "snowflakes." Most of the examples of campus speech controversies Sessions touched on – for example, Black Lives Matter and Murray's use of race to explain IQ differentials – center on issues of race. Student activists drawing attention to policing abuses, discrimination in higher education and other forms of racial injustice have sometimes overstepped, veering into misguided calls to suppress speech activists deemed offensive. But their core purpose – to demand a more equal and inclusive learning environment – is one that the Justice Department should ratify rather than ridicule.
Over the last two years, the Anti-Defamation League has documented a threefold spike in white supremacist incidents on campuses, including an allegedly racially-motivated murder at the University of Maryland that is being prosecuted as a hate crime.
The most notorious incident was the white supremacist march at the University of Virginia the night before the deadly rally in Charlottesville. Sessions' boss, President Donald Trump, later tried to defend the neo-Nazis and white supremacists who took part, saying there was "blame on both sides."
While talk of campuses as "safe spaces" might once have been dismissed as a misguided quest for psychological comfort, the rise of hateful gestures on campus raises genuine concerns of physical safety.
Amid these rising instances of the use of racial epithets, display of swastikas and nooses hung in trees, students are rightly demanding that their universities do more to provide a safe, equal learning environment for all. Rather than belittling such efforts, Sessions' Justice Department should promote constructive measures – such as facilitated dialogues across ideological lines, peaceful counterspeech, and stronger reporting mechanisms for hate crimes – that address hatred without impairing free speech.
While the Justice Department has set forth some legitimate concerns, an ideologically lopsided approach risks compounding an already precarious appreciation of free speech among college students. Some student advocates of racial justice evince a sense of alienation when it comes to First Amendment rights, having witnessed them being invoked mainly in relation to speech that they consider offensive. In his dismissiveness, Sessions surrenders the chance to persuade skeptical students that the First Amendment is a critical tool in their quest for social justice, one they should embrace and defend.
Get our free weekly newsletter
Sign up for CNN Opinion's new newsletter.
As a rising generation comes to grips with tensions over free speech, it is essential that they not come to view the defense of the First Amendment as a right-wing weapon being used to strip protections that foster an open and equal learning environment. If the administration's leading national voice on campus free speech treats the debate as yet another ideological sparring ground, it should not come as a surprise if students come to view the defense of free speech with suspicion. As Sessions pointed out, the First Amendment is not a partisan cause. No one, including Jeff Sessions, should try to make it one.