Editor's Note: Alice Driver is a freelance journalist and translator whose work focuses on migration, human rights and gender equality. She is based in Mexico City. Driver is the author of "More or Less Dead: Feminicide, Haunting, and the Ethics of Representation in Mexico." The opinions expressed in this commentary are those of the author. View more opinion articles on CNN.
According to Ivanka Trump in a recent interview with Axios, the issue of family separation "was a low point" during her tenure as assistant to and daughter of the President.
She discussed family separation in the past tense, as if it was over, further reinforcing her father's message that he has ended family separation. That implication does not reflect reality, because family separation continues. Just this week we learned during a Senate hearing that hundreds of children remain separated from their parents.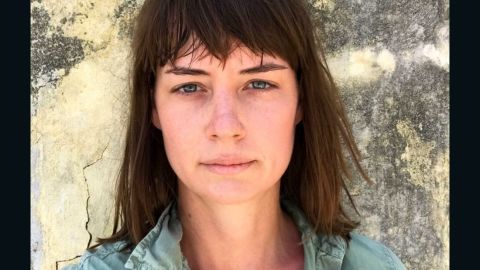 Alice Driver
Ivanka Trump's intention in the interview was clear: try to quell the firestorms her father starts. Elsewhere in the interview, she also disputed his characterization of the media as the "enemy of the people." But for words to have meaning and not just sound like what people want to hear, they need to be backed up by action. And on that point, Ivanka Trump fails the test, every time – especially on family separation.
The first daughter has consistently played the role of "good cop" in the Trump administration, saying she supports issues like LGBTQ rights. However, she functions as yet another spectacle who diverts attention from the actions that President Trump takes to restrict the rights of vulnerable groups and attack the media.
If Ivanka Trump did care about migrant children separated from their parents, she could do more than call it a "low point" – she could take action as a senior adviser to her father by publicly calling on him, or using her influence, to get him to uphold international law.
In June the United Nations told the US that taking migrant children from their parents is illegal. However, Ivanka Trump has done nothing to show her interest in upholding the law, and in fact, she continues to reiterate her father's talking points on the issue.
For example, Ivanka Trump, when discussing how much she cared about immigrant children separated from their parents said, "we are a country of laws." She then used her immigrant mother as an example of legal immigration. Her father also often talks about "following laws" in relation to the current family separation situation to reinforce the idea that it's the law to take children from their parents, including babies who are still breastfeeding, and hold them in detention centers.
Let us be clear: That is not the law, and it creates a situation in which the Trump administration is criminalizing migrants who legally have the right to request asylum in the US.
Ivanka Trump, in her comments, also made the distinction between legal migrants like her mother and those who put "children at risk of being trafficked." The Trump administration has promoted the idea that adults trafficking children pose as families, thereby criminalizing them in order to justify separating them. However, data suggests that this is statistically not true.
The week of June 20th, when President Trump signed an executive order to end his administration's policy of separating migrant families, I was reporting from the US-Mexico border for National Geographic and Time Magazine, where I interviewed migrants, priests, sheriffs and human rights workers on both sides of the border who continued to see the impact of Trump's family separation policies.
In the interim, as I have continued to cover the issue, I receive daily reports that show again and again that President Trump's and his daughter's messages conflict with what's real.
Ivanka Trump has argued that migrant children are "at risk of entering this country with coyotes or making an incredibly dangerous journey alone." These comments, which mirror what her father has said, insinuate that both unaccompanied minors and children traveling with their parents are at fault for fleeing extreme violence in their home countries.
The issue that Ivanka Trump and her father fail to discuss is how US policies have historically exacerbated and failed to curb violence in many Central American countries, forcing parents and children to make impossible choices to survive.
The truth is that individual citizens have done far more to help migrant children separated from their parents than any member of the Trump administration. Julie Schwietert Collazo, a New York city-based writer and a mother of three, co-founded Immigrant Families Together to combat the injustice she saw in Trump's immigration policies. Collazo and her fellow volunteers, many of them mothers, asked themselves "What if it were me?" and worked together as caring citizens to successfully raise the bond money to free eight immigrant mothers from detention, reunite them with their children and pay for the associated transportation, housing and medical costs.
If Julie Schwietert Collazo can inspire a nationwide campaign to reunite immigrant mothers and their children – just imagine what Ivanka Trump, assistant to and daughter of the President, could do.
Ivanka Trump and Julie Schwietert Collazo are both mothers, both have three children, and both claim to care about immigrant children who have been separated from their parents. The difference is that Schwietert Collazo, with hard work and passion for justice, has acted to reunite immigrant mothers with their children. She has, for example, coordinated volunteers to drive Yeni González, 29, from a detention center in Eloy, Arizona to New York City, where her three children had been placed at a social service agency.
Get our free weekly newsletter
Sign up for CNN Opinion's newsletter.
In the meantime, Ivanka Trump waited a full month after her father declared an end to immigrant family separation to voice her disagreement with the policy and has not taken any action aside from tweeting to thank her father for ending family separation at the border. Ivanka Trump, as a mother and citizen, should know that in the face of family separation, which could damage children psychologically for life, empty words are simply not enough – inaction in the face of evil is complicity.