CNN —
With every new school year and new syllabus comes a new list of school supplies you'll need before the bell rings.
But before you start loading up your shopping cart with traditional pencils and paper supplies, consider making a conscious effort to go green. There are environmentally friendly products out there that give you the same functionality, but with less effect on the environment.
These simple swaps could make a big difference in the amount of waste you're producing. For instance, switching to a reusable lunch bag can dramatically reduce the number of paper bags you toss in a year. And opting for a reusable water bottle instead of throwing out plastic ones is an easy way to help ensure that U.S. landfills aren't being overrun by potentially toxin-emitting plastic containers.
Ahead, shop some eco-friendly school supplies.
PackIt Freezable Bento Box Set ($15.99, originally $19.99; amazon.com)
Reusable lunch bags are a good way to get rid of the need for paper bags. Insulated options can keep your meals cold throughout the day, if you won't have access to a fridge. The PackIt Freezable Bento Box goes one step further, by also eliminating the need for plastic bags to keep food in. The sleeve features freezable gel walls, so all you have to do is pop it in the freezer overnight, and it will be ready to chill foodl throughout the day. During our testing of the product, our food remained ice-cold for long stretches of time and could easily stay chilled from the early morning until lunch time. The three-compartment storage container can easily fit a sandwich, side dish and snack and is dishwasher safe for easy cleanup.
Lemone Notebook ($12.99, originally $25.99; amazon.com)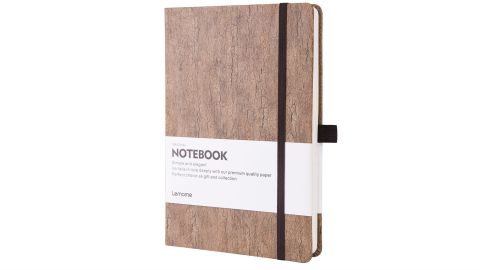 Stocking up on notebooks before the start of classes is a given. If you're looking for a more eco-friendly option, Lemone Notebooks, which are made from pollution-free and recyclable cork, could do the trick. They feature thicker-than-normal paper, so if you're using fountain pens or ink, it won't bleed through. An additional half-off price tag sweetens the deal.
Oxford EarthWise Twin Pocket Folders, Pack of 25 ($14.99; amazon.com)
Much like notebooks, pocket folders are a staple of any back-to-school shopping haul. This pack comes with 25 – all made from 100% recycled fibers.
Baggu Zip Backpack ($20; baggu.com)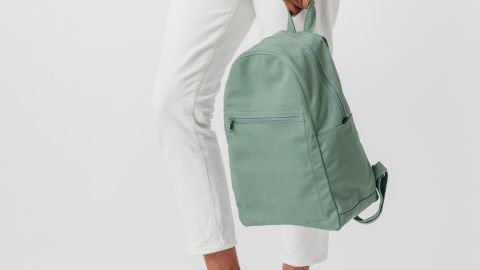 It's not just paper products that can be made with recyclable and/or recycled material. Take your typical backpack, for example. One option is Baggu's Zip Backpack, which is made from recycled cotton canvas. The accessory features adjustable straps for customizable carrying and an interior sleeve that can fit a 13-inch laptop snugly. As a bonus, its minimalistic finish pairs well with most outfits, so you'll be looking stylish on your way to school.
Corkcicle Heathered Canteen ($28; shopbop.com)
Shopbop
It's estimated that U.S. landfills are being overloaded with around 2 million tons of discarded plastic containers per year. To avoid adding to that, invest in a reusable water bottle. After testing, one of our top picks is Corkcicle's signature Canteen. A vacuum-sealed insulated design helps keep your liquids cold for hours on end (according to the company's site, upward of 25) and hot for around 12. It also comes in a variety of different colors and patterns – such as this heathered piece – to fit your style. Drinking water has never been cooler (pun intended).
Tree Smart Recycled Newspaper Pencils, Set of 24 ($9.94; amazon.com)
Turns out a practical way to reuse old newspapers is by turning them into pencils. Tree Smart's set of 24 writing utensils can help you write all your notes in one unique, eco-friendly package. All the pencils are made from 100% recycled newspaper tightly rolled to make them just as hard and solid as wood.
Kindle Paperwhite E-Reader ($119.99; amazon.com)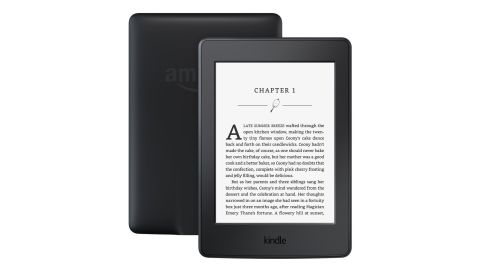 Studies have finally put to rest the debate about which is better for the environment: e-readers or books. According to San Francisco-based Cleantech Group, purchasing three e-books per month for four years produces 906 kilograms less CO2 than the same number of printed books. If you're going to be reading your fair share of books throughout the year, it may be ideal to invest in an e-reader such as Kindle's Paperwhite. The device has received over 31,000 5-star reviews online and allows you to read different texts without any glare or eyestrain.
Post-it Super Sticky Recycled Notes, 3 Pads ($9.51, originally $9.96; jet.com)
Yes, even Post-its have received an eco-friendly upgrade. This iteration not only features a design made of recycled paper, but a stronger adhesive that the company claims can hold longer and stronger than the original notes. Stick them on monitors, doors and even walls to give yourself some friendly reminders throughout the semester.