(CNN) —
What was meant to be a celebratory tour of the Midwest on Thursday turned sour for President Donald Trump when he learned federal prosecutors were looking to question his company's longtime financial boss.
Phoning his attorneys and other confidantes from behind his desk on Air Force One, Trump sought more details about what precisely the Southern District of New York wanted to know from Allen Weisselberg, the Trump Organization's chief financial officer who is so close to the President he once appeared on "The Apprentice."
For Trump, the news added another unfortunate layer to his growing frustration at the swirling legal questions now clouding both his administration and his business. Trump's mood, people inside the White House say, has grown dark as his longtime fixer Michael Cohen executes a very public breakup. Even as he worked to exude confidence about a roaring economy and handshake deal with Europe, the encroaching troubles made for another agony-and-ecstasy week.
"They're dying to see us make a little bit of a mistake," Trump lamented Thursday from inside a Granite City, Illinois, steel plant, where he was hoping to exult in positive economic news in front of a supportive crowd. Aides said they organized the tour hoping to spotlight policies that have helped boost American manufacturing. Privately, some also concede getting Trump on the road is a way to distract him from the persistent drip-drip of the Russia investigation.
But even in the heartland, his mind turned again to his troubles back home. Glaring at a row of television cameras, he mimicked his media critics and flashed irritation at the spotlight that comes with his office.
"These people, they analyze every single word and they follow us," he complained, describing an experience that every president in the age of television has endured. "The good news is: we can get the word out."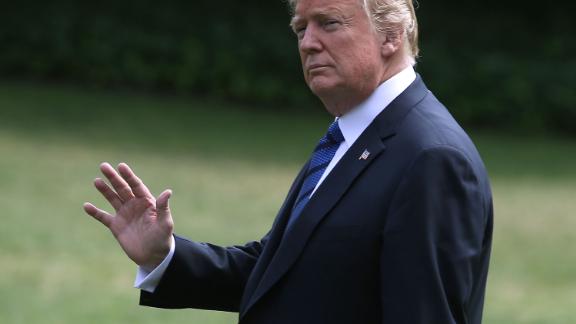 There were some signs this week Trump is taking more seriously his aides' longtime suggestion that he focus his message on the economy and jobs, rather than answering every question that is lobbed his way. He declined almost every shouted query this week, beyond an off-hand answer on Monday when asked if he was provoking war with Iran after an all-caps tweet.
Walking to his helicopter or sitting in the Oval Office, Trump at times appeared tempted to respond to shouts about Cohen or his on-again, off-again sequel summit with Russian President Vladimir Putin. But perhaps heeding calls from aides hoping to wrest control of the news cycle, he stopped short.
In an unprecedented move, White House staff barred a CNN reporter from attending an event in the Rose Garden after she questioned Trump about the Cohen matter in the Oval Office — questions that ultimately proved prescient a day later when news emerged that Cohen, Trump's former lawyer, claims Trump knew in advance of a 2016 meeting between his son and Russia-connected lawyers offering dirt on Hillary Clinton.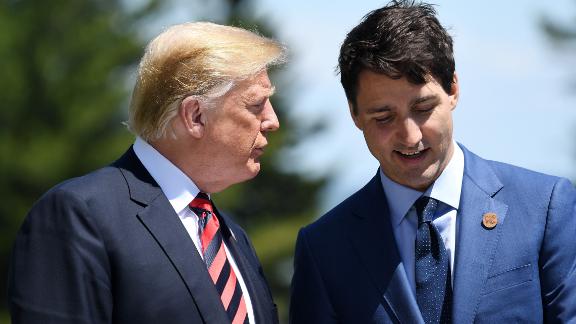 Now playing
01:58
US and Canada reach deal on NAFTA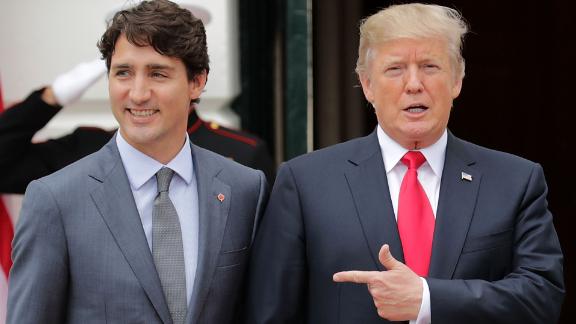 Now playing
01:44
Trump says he rejected meeting with Trudeau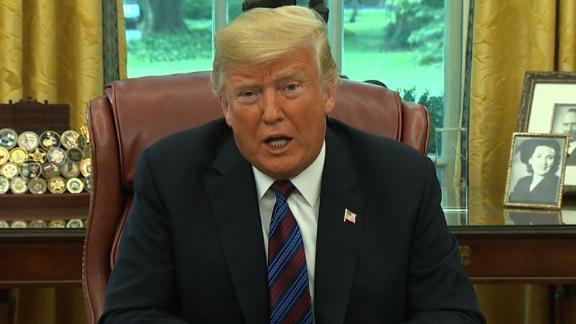 Now playing
02:04
Trump announces new US-Mexico trade deal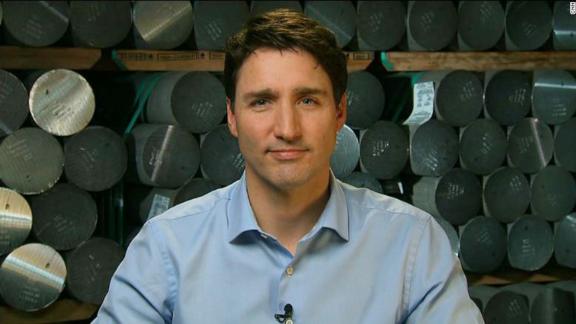 Now playing
01:36
Trudeau on NAFTA: Focused on working together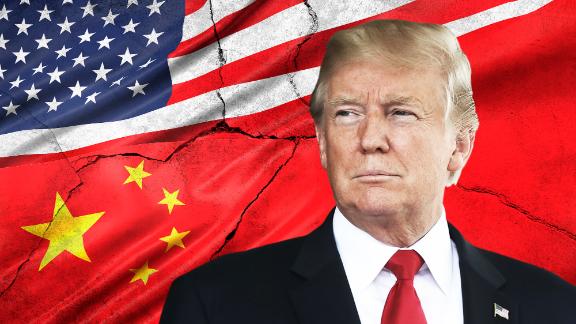 Now playing
02:16
China retaliates after new US tariffs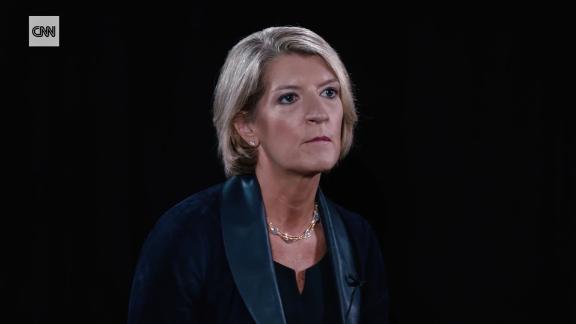 Now playing
03:59
Land O'Lakes CEO: Farmers need answers on trade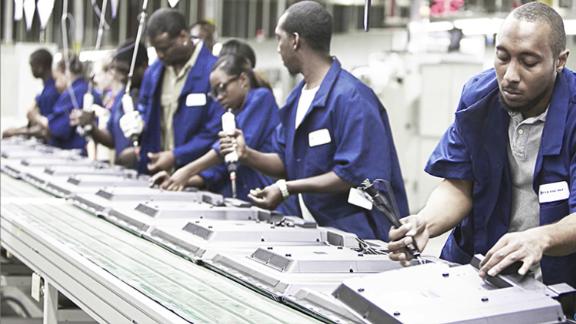 Now playing
03:25
US company says it was crippled by Trump's tariffs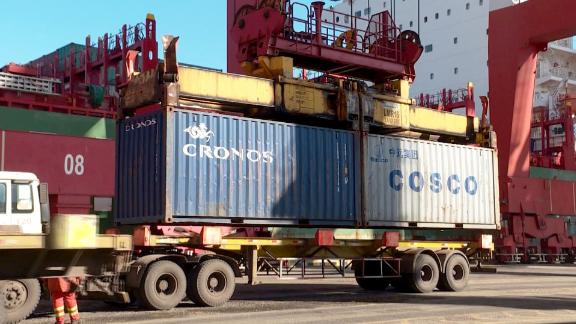 Now playing
01:26
WSJ: Trump to impose tariffs on $200B in goods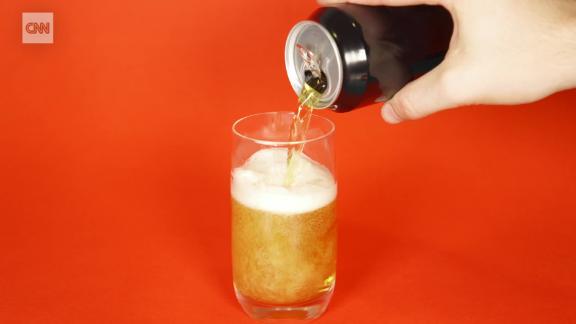 Now playing
01:45
How the US trade war might impact your beer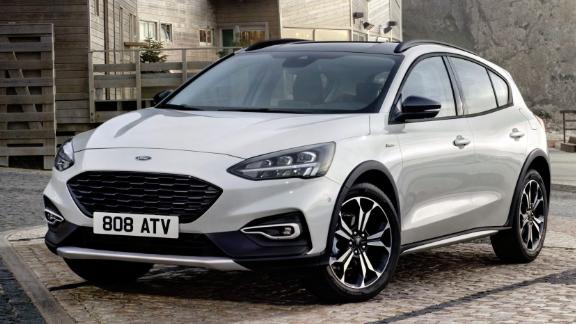 Now playing
02:06
Ford won't bring this car to the US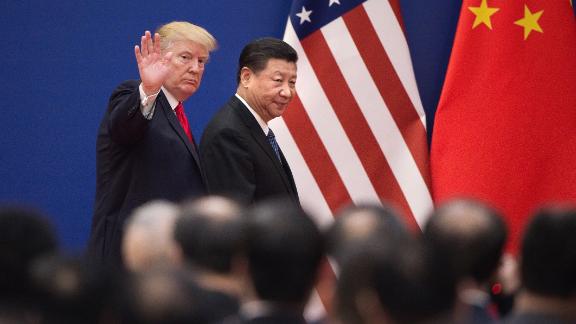 Now playing
01:56
Can the US win a trade war with China?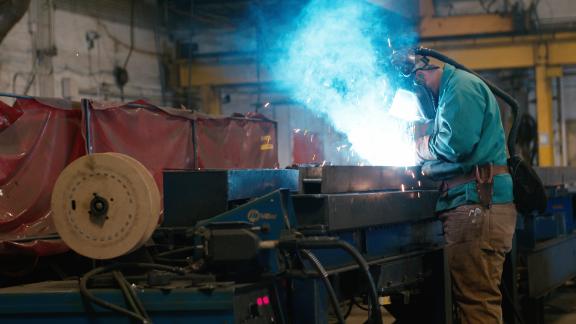 Now playing
03:04
China is killing my business. Now tariffs are too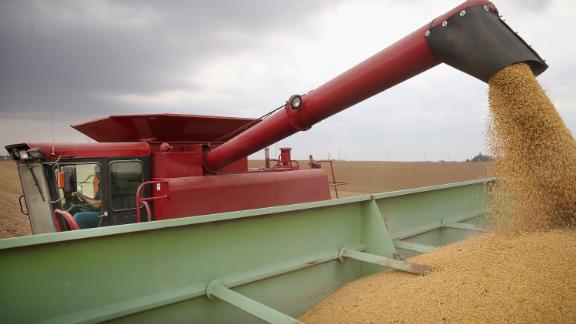 Now playing
02:55
Trump's trade war threatens Midwest farmers
Now playing
01:28
Trump: Working toward zero tariffs with EU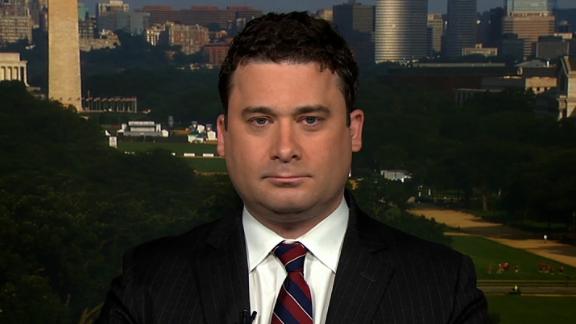 Now playing
01:40
CNN analyst: US allies are freaked out
Later, a White House spokesman suggested the ban was Trump's own doing.