Pope Francis has accepted the resignation of Cardinal Theodore McCarrick, who once led the Archdiocese of Washington and was a force in American politics, after a decades-old allegation of sexual abuse of a teenage altar boy forced the Vatican to remove him from public ministry.
The Vatican said Saturday that Pope Francis accepted McCarrick's resignation from the College of Cardinals on Friday evening and ordered him to "a life of prayer and penance until the accusations made against him are examined in a regular canonical trial."
The Pope also ordered McCarrick's suspension from public ministry and instructed him to "remain in a house yet to be indicated to him" until the trial.
McCarrick could not be immediately reached Saturday. The Archdiocese of Washington's spokeswoman declined to comment.
McCarrick, 88, was informed several months ago that the Archdiocese of New York, where he was ordained in 1958, was investigating an allegation of abuse from a teenager "from almost fifty years ago," McCarrick said in June, when the Pope ordered him to cease his priestly ministry in public.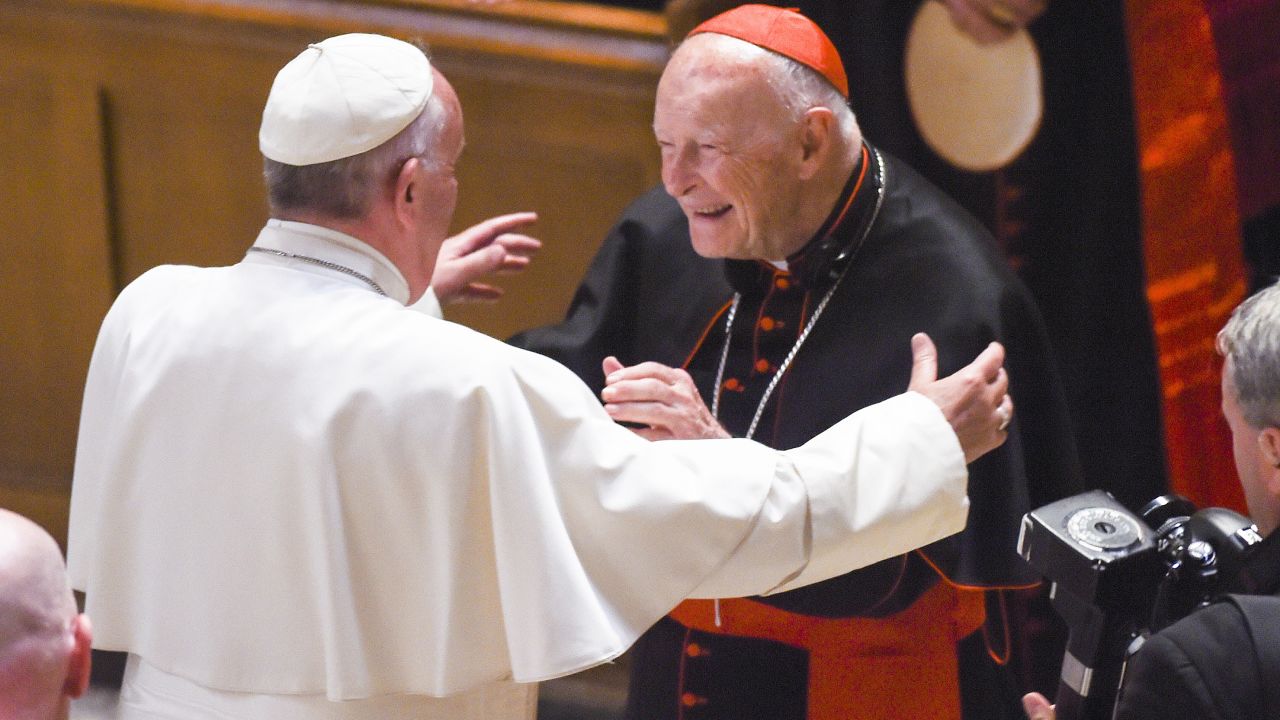 The Archdiocese of New York said earlier it would not release specific details about the allegation to protect the victim's privacy. It said a review board had found the allegations to be "credible and substantiated." The accusation was also turned over to law enforcement in New York, according to the archdiocese.
In the weeks since the allegations were made public, others have come forward to say McCarrick had sexually abused them, according to published reports.
The cardinal said in June that he was "shocked" by the initial allegation.
"While I have absolutely no recollection of this reported abuse, and believe in my innocence, I am sorry for the pain the person who brought the charges has gone through, as well as for the scandal such charges cause our people," he said in a statement in June.
McCarrick was also accused three times of sexual misconduct with adults "decades ago" while he served as a bishop in Metuchen and Newark, New Jersey, the current bishops of those cities said in June. Two of those allegations resulted in settlements, the bishops said.
McCarrick did not comment on those allegations at the time they were made public.