Editor's Note: Paul Callan is a CNN legal analyst, a former New York homicide prosecutor and of counsel to the New York law firm of Edelman & Edelman PC, focusing on wrongful conviction and civil rights cases. Follow him on Twitter @paulcallan. The opinions expressed in this commentary are those of the author. View more opinion articles on CNN.
(CNN) —
If Michael Cohen can show federal prosecutors credible evidence that President Donald Trump knew in advance about the infamous Trump Tower Russia meeting of June 9, 2016 – as Cohen now reportedly claims – the President's son could be facing perjury charges.
It was Donald Jr. who approved the time, location and participants in a meeting that included a Russian lawyer, Natalia Veselnitskaya, and a Russian-American lobbyist, Rinat Akhmetshin. He also brought to the Trump Tower conference table the then-chairman of Trump's campaign, Paul Manafort, and brother-in-law Jared Kushner among others.
The President has repeatedly denied being told about the meeting before it happened. He has said this to the press and the public, most recently on Friday via Twitter, but apparently never to federal investigators or under oath. Under the circumstances, if Cohen's claim is corroborated – a big "if" – this may be a reprehensible lie, but it's not necessarily criminal. Still, it is so serious that it could theoretically give special counsel Robert Mueller the leverage to propose a deal: Resign the presidency in exchange for immunity for Don Jr. Otherwise Don Jr. will be indicted for lying to the Senate Judiciary Committee, and could – again, theoretically – go to jail.
In extensive testimony under oath before the committee in September 2017, the following exchange occurred:
Patrick Davis, deputy chief investigative counsel: "Did you inform your father about the meeting or the underlying offer prior to the meeting?"
Donald Trump Jr.: "No, I did not."
Of course, the younger Trump can assert that someone else told the President, but who is the first person the President would have called upon hearing that such a meeting was scheduled? Common sense suggests his son, the person who set up the meeting. Undoubtedly, as investigators seek additional evidence, this common-sense proposition will not be hard to prove.
If Cohen's claim is proven to be true, this is materially false testimony given under oath. That is, perjury.
Cohen's testimony alone, however, would be insufficient to support a perjury conviction. The federal "two-witness" rule doesn't really require a second witness to the actual perjury but rather any kind of reliable corroborating evidence. One example of this type of corroborating evidence might include candidate Trump's promise two days before the meeting he was going to make a "major speech" in the following week about "… all of the things that have taken place with the Clintons. … And I think you're going to find it very, very interesting."
Prosecutors will argue that he was anticipating "dirt" from Don Jr.'s scheduled meeting on June 9 with Veselnitskaya. Cohen's criminal lawyers will be gathering other corroboration of Cohen's claims to negotiate a favorable deal for their client.
01:01 - Source: CNN Business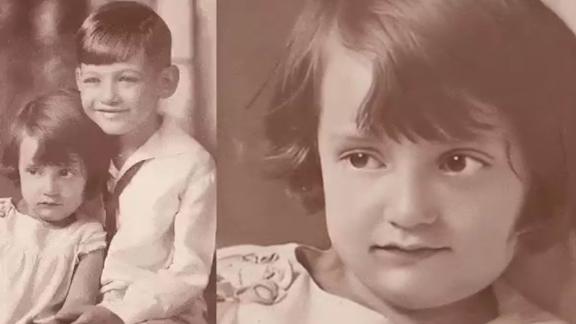 Now playing
01:01
Watch old photos come to life using AI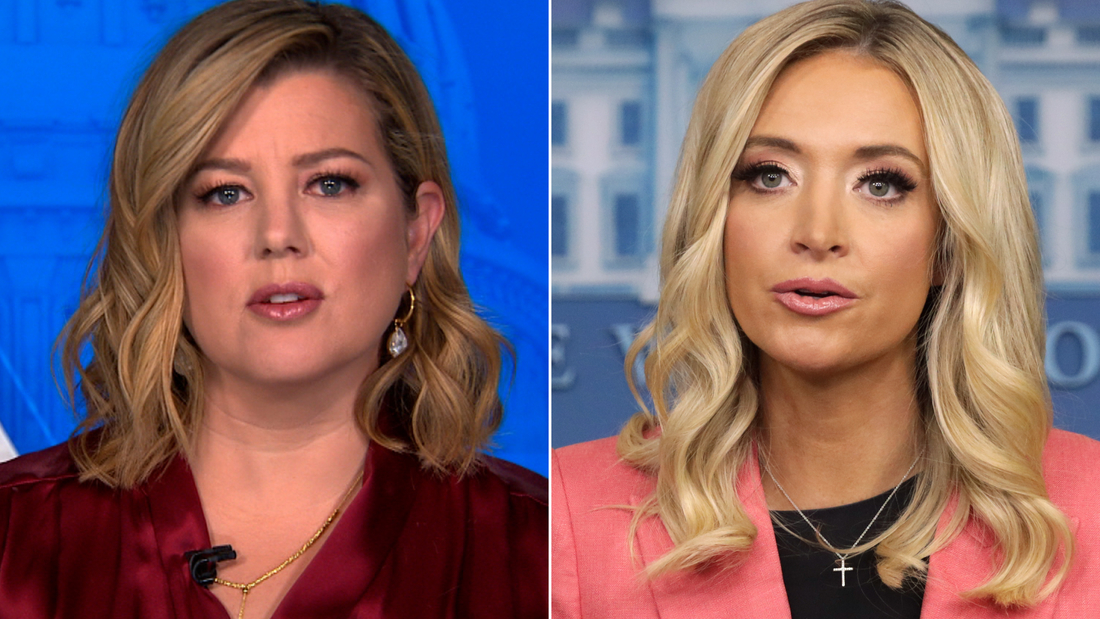 Now playing
06:46
McEnany says she expected 'peaceful' rally on January 6. Keilar rolls the tape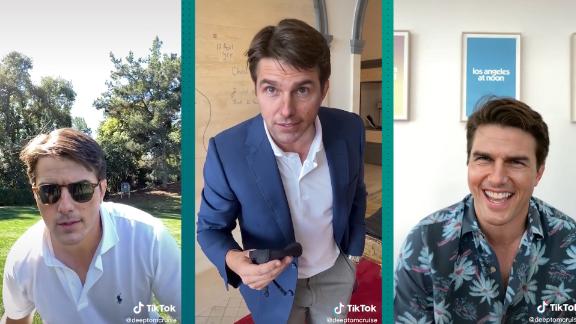 Now playing
01:26
No, Tom Cruise isn't on TikTok. It's a deepfake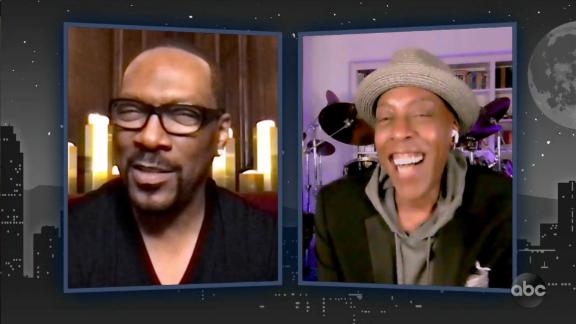 Now playing
02:02
Eddie Murphy, Arsenio Hall reunite in 'Coming 2 America'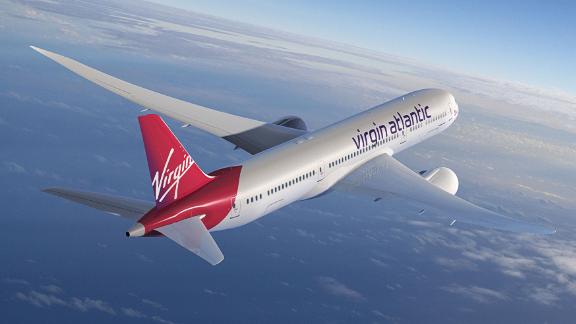 Now playing
03:06
Virgin Atlantic CEO: We support Covid vaccine passports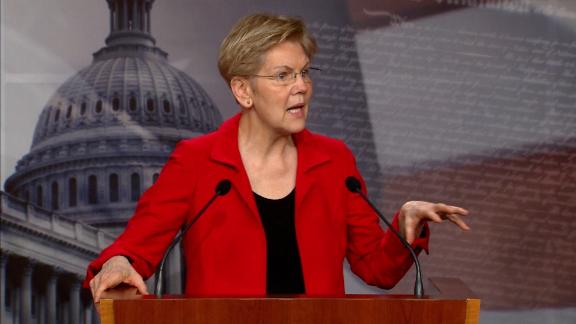 Now playing
01:19
Warren proposes wealth tax: 'It's time for them to pay a fair share'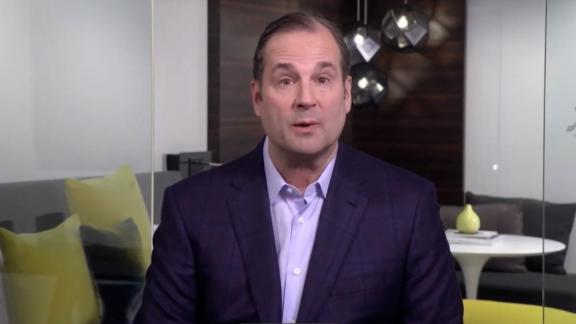 Now playing
01:36
Marriott CEO: Vaccinations are 'the key' to travel recovery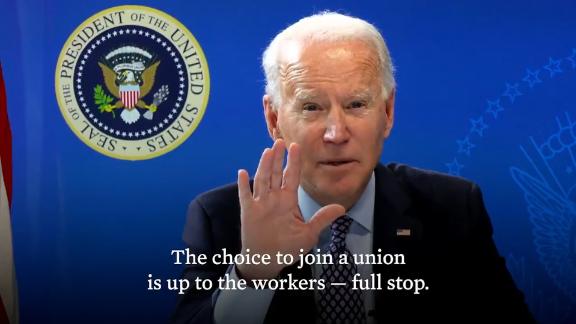 Now playing
01:23
'There should be no threats': Biden's message to union-busters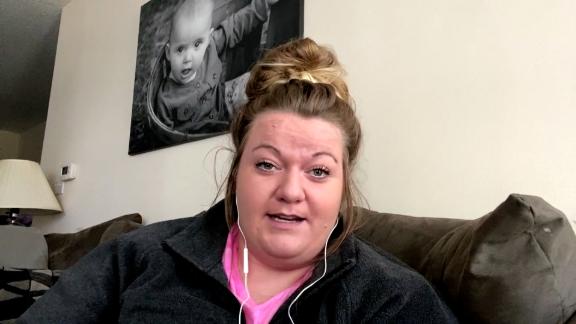 Now playing
07:40
Former QAnon believer shares bonkers conspiracy theory about Biden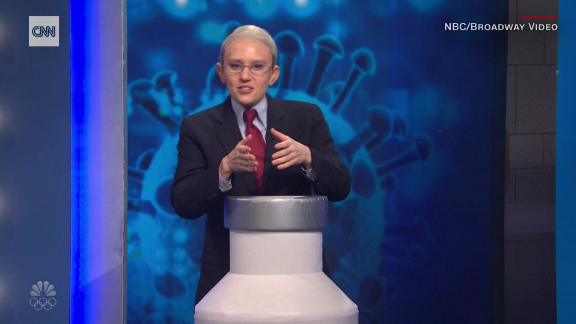 Now playing
01:24
'SNL' has 'Dr. Fauci' helping people get vaccinated
In such a high-stakes chess game, though, the President could respond by pardoning his son and appealing to the Republican Congress to fight off Democratic impeachment efforts. Hypothetically, the Republican Senate could, even in the face of clear proof of perjury, refuse to seek a criminal referral of Donald Jr.'s perjury charges for trial.
As long as the Republicans maintain a congressional majority, the President may well survive this battle. If the Democrats take control of Congress in November, any Cohen testimony against the President could supply critical ammunition to support an impeachment effort in 2019. Criminal charges against a sitting president remain unlikely.
This first volley of shots fired by Cohen, the President's former personal lawyer and renowned "fixer," suggests that he may have additional evidence to sink the Trump presidency. Even more ominous as federal prosecutors empanel a grand jury in the Southern District of New York, the President's true Achilles' heel may turn out to be not collusion with the Russians but perjury by those, including family members, who may have lied to protect him or the Trump Organization.
And with the Trump Organization's chief financial officer, Allen Weisselberg, under subpoena (and Cohen waiting in the wings), the Trump Organization had better batten down the hatches. A storm is brewing that may be big enough to put the Trump empire under water and take the Trump presidency with it.