A massive Russian ship with a potential fortune in gold on board has been discovered at the bottom of the ocean more than a century after it sank, a South Korean company said Thursday.
The 5,800-ton Dmitri Donskoii, a first class armored cruiser, first set sail in 1885, according to the Shinil Group, the company which announced its rediscovery this week. It was scuttled during the 1905 Battle of Tsushima in the waters between present-day South Korea and Japan, during the Russo-Japanese War, which Moscow eventually lost.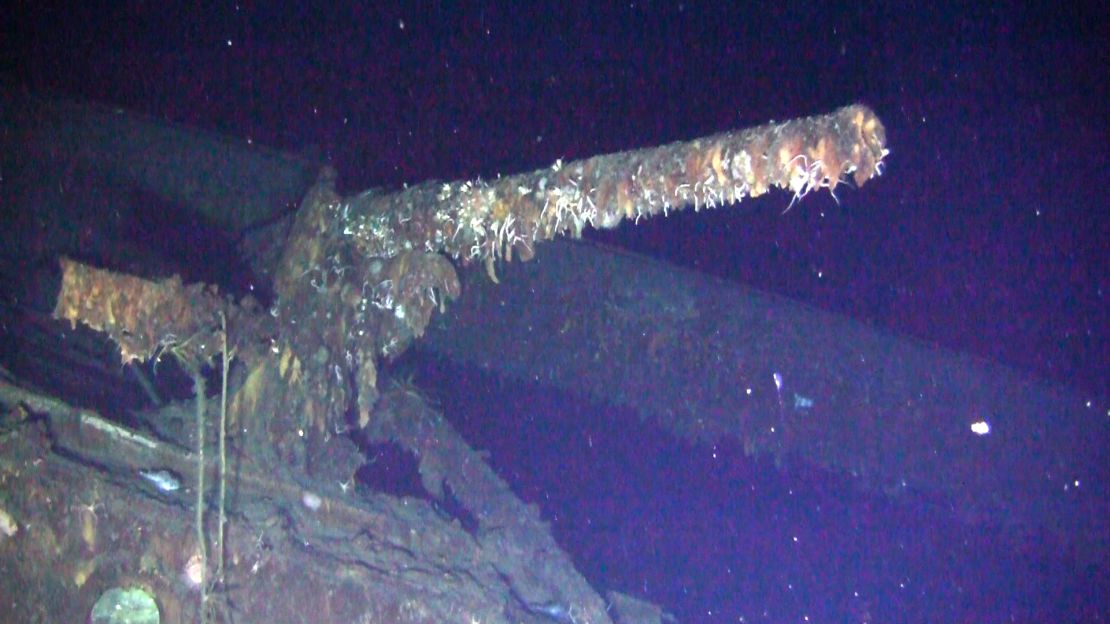 Since its sinking, there have been numerous attempts to explore the remains of the ship and hunt for its purported treasure.
It is believed to have had a large amount of gold coins on board – money that was part of the Russian war fund. The now bankrupt Donga Construction company previously attempted to explore and salvage the ship in the early 2000s.
According to reports from the time, claims the ship's cargo was worth potentially billions of dollars caused Donga's stock value to spike – despite denials of this claim by the South Korean authorities.
Shinil Group told CNN it believes the ship is worth 1 billion won ($884,000), but was unclear about the exact value of the gold on board.
It's also uncertain just how much of the gold Shinil Group will be able to recover. An official with the South Korean Ministry of Oceans and Fisheries said that the company had not yet applied for salvage rights, which would require a down payment of about 10% of the estimated value of whatever they recover to the area's maritime police.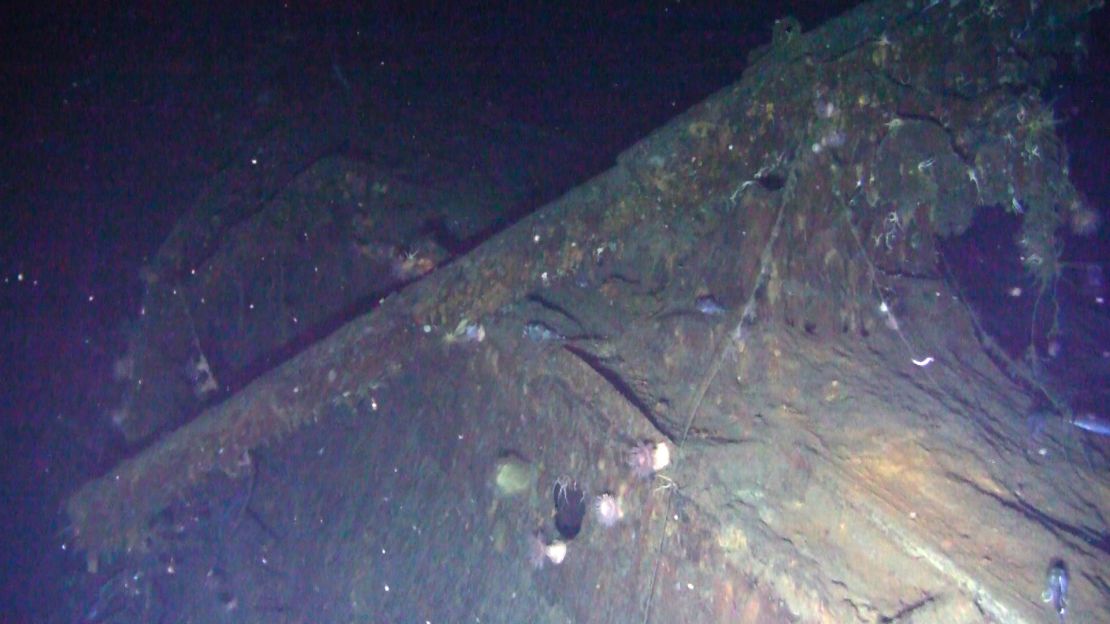 A spokesman for Shinil Group said on top of the salvage fee, the company plans to donate 10% of the bullion for tourism projects on nearby Ulleungdo Island, including a movie set and a memorial of the ship.
According to the company, its exploratory team found the vessel over the weekend hanging on a slope on the ocean floor. Parts of the hull that were bombarded were in poor condition, but other parts of the hull had almost no damage.
Shinil Group's team said part of the wreckage had the name "DONSKOII" carved into the ship in Cyrillic. They also identified the ship by comparing the various parts of it they found to historical blueprints.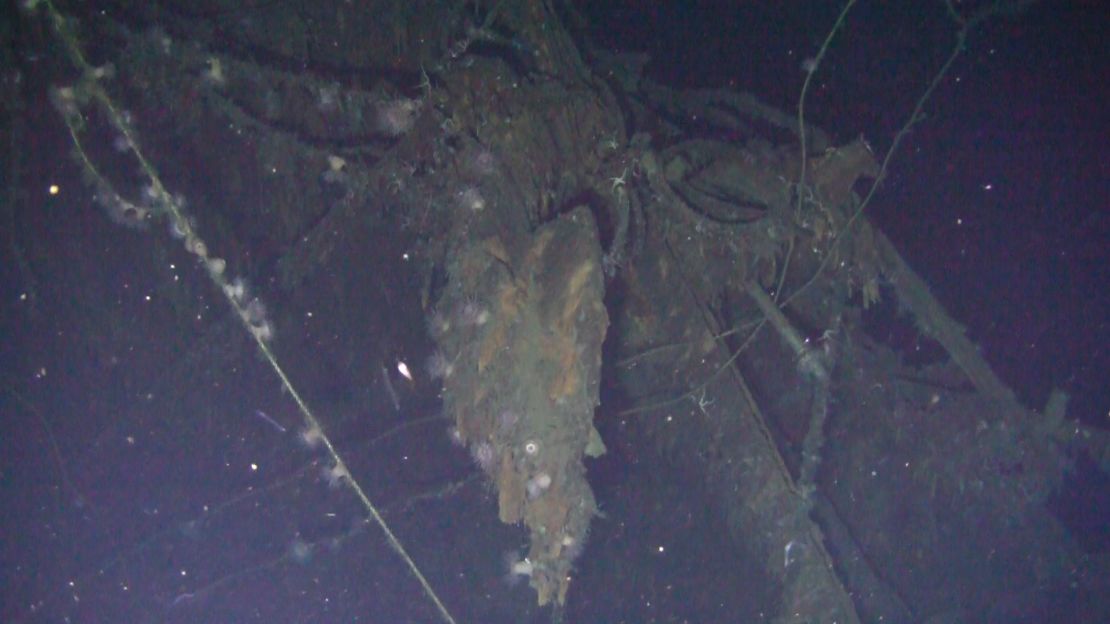 In a publicly issued statement, the company said that the armor on the side of the hull is "well preserved," and the anchor, guns and machine guns remain in their corresponding places.
"The three masts were broken and overturned, the two chimneys were broken, and there was a trace of bombardment on the side of the ship," said the statement.
It added they planned to register the ship with the authorities and then lift it to the surface.
CNN's Josh Berlinger contributed reporting.