A portion of California's scenic Highway 1 reopened Wednesday more than a year after a major landslide buried the road, transportation officials said.
The landslide at Mud Creek in 2017 heaped six million tons of rock and dirt on about a quarter mile section of the coastal highway in the Big Sur region. The highway had already been closed at that spot for months, and at other points, after unusually heavy winter and spring rains caused landslides.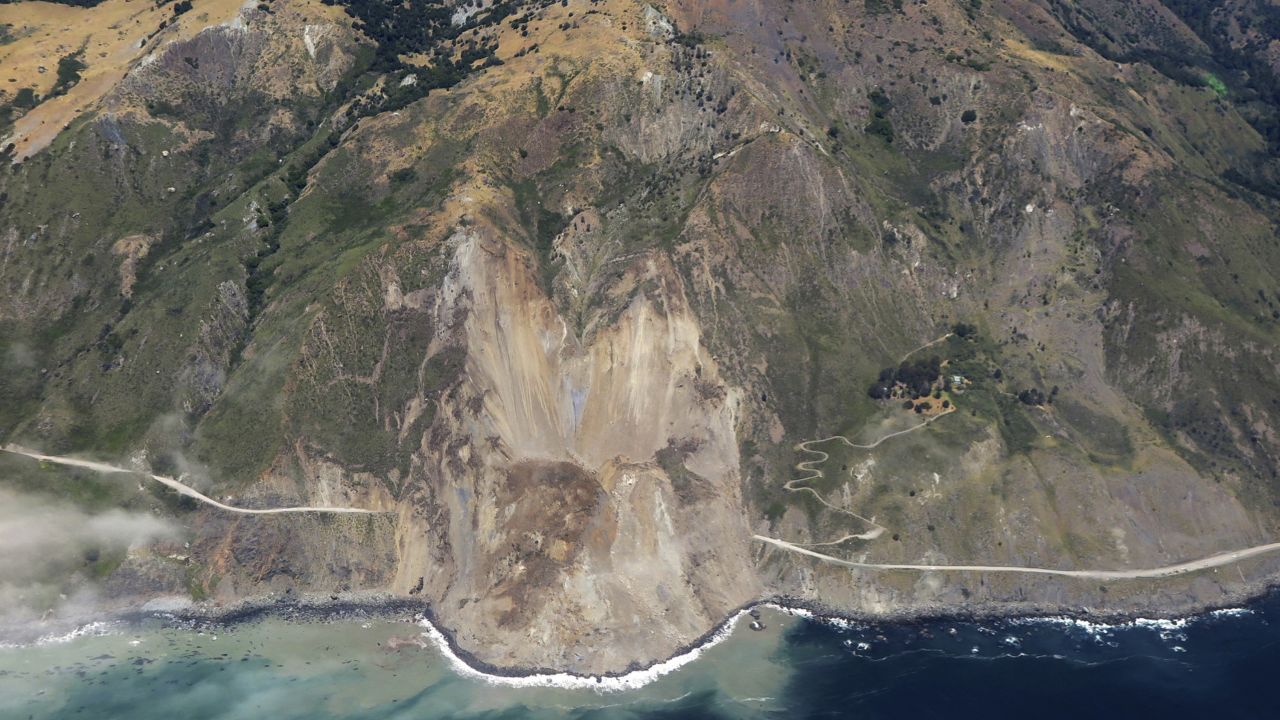 Highway 1, also known as the Pacific Coast Highway, is the main artery running through Big Sur, a picturesque stretch and major tourist attraction.
"The dream of traveling Highway 1 from San Francisco to San Diego is a reality again," Susana Cruz, a spokesperson with Caltrans said.
Landslides had damaged different parts, choking off complete access on the highway. Other portions, included the Pfeiffer Canyon Bridge which was rebuilt and reopened last year.
The portion at Mud Creek, located about nine miles north from the San Luis Obispo / Monterey County line, was the final piece to reopen the entire Highway 1, Cruz said Wednesday.
The $54 million repair project at Mud Creek included reconstruction of a quarter mile of new roadway built on new slide material and compacted embankment at the south and north ends, according to Caltrans. The roadway is 150 to 260 feet above sea level and buttressed by embankments, berms, rocks and other material, Caltrans said.
Cruz said the portion at Mud Creek opened two months ahead of schedule and two days before an official ribbon cutting set for Friday.
Businesses along the Pacific Coast Highway welcomed having drivers coming from both sides of the highway.
"It's already starting to get better, especially on the weekends people still come down but now they are going to be coming from both directions," waiter Ringo Jukes, who works at a nearby cafe told CNN affiliate KSBW.
CNN's Darran Simon and Madison Park contributed to this report.