Editor's Note: Jeff Yang is a frequent contributor to CNN Opinion, a featured writer for Quartz and other publications, and the co-host of the podcast "They Call Us Bruce." He co-wrote Jackie Chan's best-selling autobiography, "I Am Jackie Chan," and is the editor of three graphic novels: "Secret Identities," "Shattered" and the forthcoming "New Frontiers." The opinions expressed in this commentary are those of the author. View more opinion articles on CNN.
(CNN) —
It's 2018, and Sandra Oh has just become the very first woman of Asian descent in the 69-year-history of the awards to be nominated for a lead-actress Emmy Award.
Oh deserves every laudatory word being thrown her way; her performance in "Killing Eve" is smart, luminous, nuanced and bold, displaying both her deft comic timing and her ability to bring complicated characters to vivid life.
But though Oh has been perhaps careful not to let it seep into her words, the triumph is bittersweet. As she said with refreshing candor to Vanity Fair in April, she has been a professional actor for 30 years, and for much of that time has been acknowledged as one of the very best in her trade. Yet over the past four years, she's found herself working, at best, sporadically: Small indie films like "Catfight," supporting roles in other people's shows, guest turns in ensemble series, a web series for Refinery 29, some voice acting work.
This dry stretch has come immediately after her decision to leave her 10-year run as Dr. Cristina Yang (no relation!) on the evergreen ABC hit "Grey's Anatomy" — a role that, in less capable hands, could have been framed as a driven and hypercompetitive Asian stereotype (albeit one that creator Shonda Rhimes, who is African-American, says she based on herself). In collaboration with Rhimes, Oh turned the character into an endlessly compelling fan favorite, marked by barely veiled traumas and a dark sense of humor. Oh was nominated five times for Emmys for best supporting actress in a drama and won a Golden Globe and two Screen Actors Guild awards for that portrayal.
Yet despite all this acclaim, for nearly half a decade this audience-beloved actor received not a single offer of a major TV or cinematic lead. She admitted to Vanity Fair that the lack of certain offers was "heartbreaking." It also, sadly, wasn't surprising.
Oh is emblematic of not just one, but an array of issues that Hollywood faces in how it imagines performers. She's not a traditional "ingenue," in age or her features. She's done broad comedy — "Arli$$," her breakout — and baroque melodrama — "Grey's" — which should demonstrate her effortless range, but instead has led to her being misperceived by drama creators as a comedian, and comedy creators as a dramatic actor, and in both cases as an ensemble player, not a show-carrying lead.
And of course, she's Asian, in a cultural landscape where being Asian means being relegated to being an accessory — wife, girlfriend, boss, sidekick, assistant — rather than a protagonist. Of course, even the few lead roles that are specifically written as Asian frequently get whitewashed: Think Scarlett Johansson playing Japanese cyborg Motoko Kusanagi in "Ghost in the Shell." It's gotten to the point that when it was announced that there was a film already in the works about the rescue of the 12 Thai boys and their soccer coach who were trapped in a flooded cave, people actively worried the story would be structured to make intrepid white rescuers into the leads, rather than the courageous Asian survivors.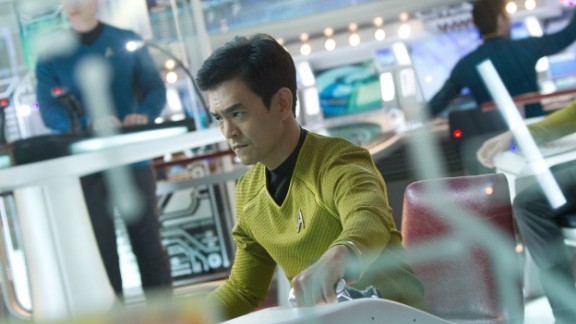 Photos: Asian American actors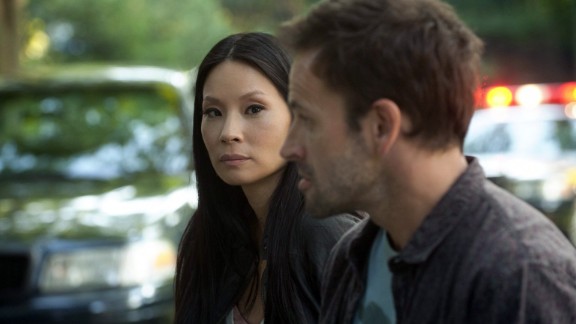 Photos: Asian American actors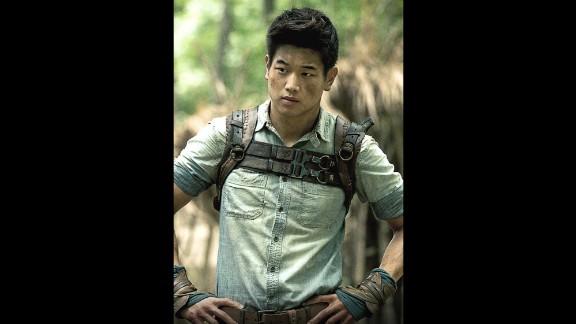 Photos: Asian American actors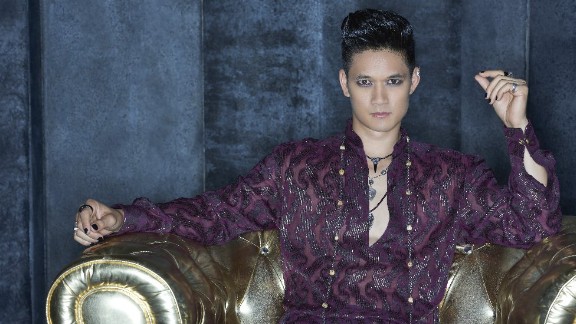 Photos: Asian American actors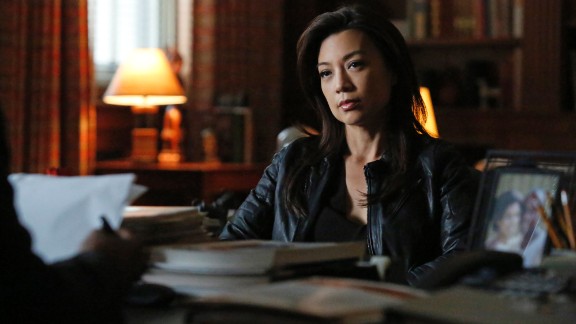 Photos: Asian American actors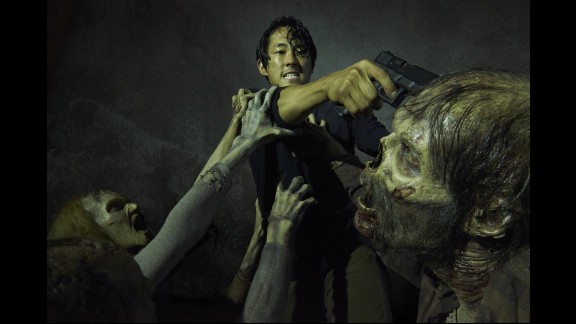 Photos: Asian American actors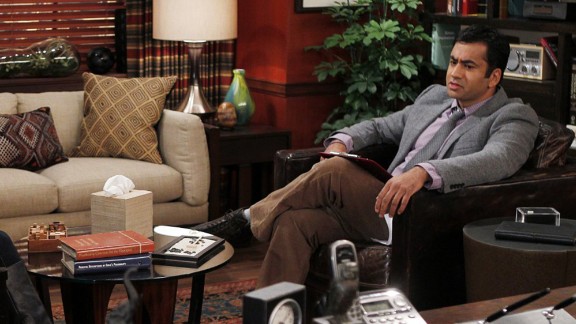 Photos: Asian American actors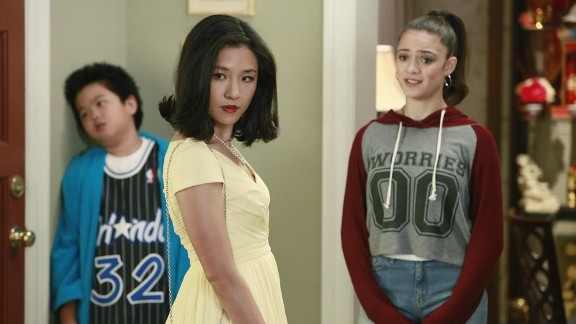 Photos: Asian American actors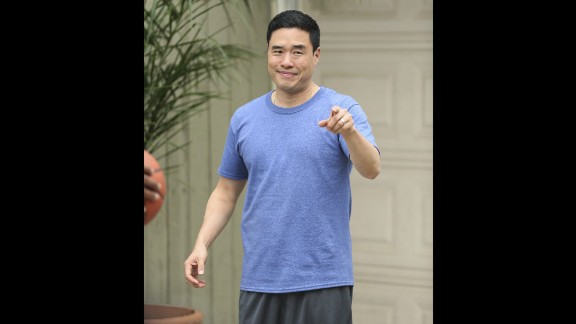 Photos: Asian American actors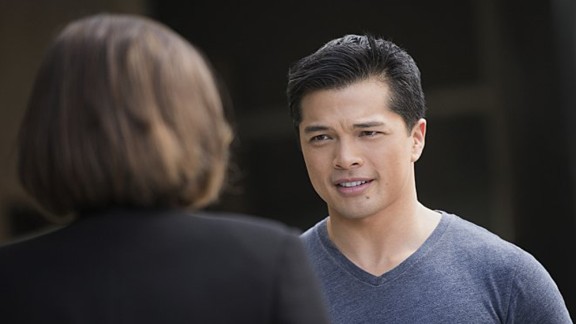 Photos: Asian American actors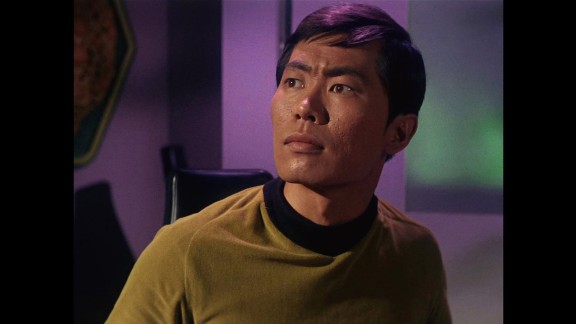 Photos: Asian American actors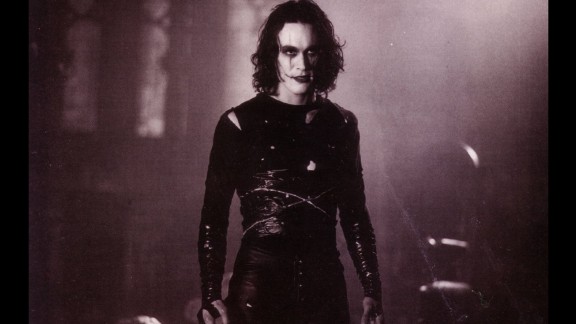 Photos: Asian American actors
But it's a sign of how things have changed that Jon M. Chu, director of the forthcoming all-star Asian-American ensemble rom-com "Crazy Rich Asians," immediately announced he would also be making a movie about the Thai rescue — to take back control of the narrative. In a tweet, he said he "couldn't just sit here watching how others would 'interpret' this important story," as the news broke that he'd be partnering with Ivanhoe Pictures to make a version of the true-life drama that would put Asians both at the center of the story and the center of the screen.
The reality is that one can blame the Emmys and Oscars only so much for their failure to elevate Asian actors and creators, because if Asians aren't even given the chance to prove they can play a lead, they can't win honors for lead portrayals. Viola Davis, another brilliant actor of color who got a chance of a lifetime in a Shonda Rhimes project, said it best in her acceptance speech for her lead-actress-in-a-drama Emmy win: "The only thing that separates women of color from anyone else is opportunity. You cannot win an Emmy for roles that are simply not there."
When she won, she became the first African-American actress to receive that honor. In 2015.
The gears of Hollywood grind slowly, but when change comes, it is often disruptive. We're in the midst of a moment where we will see more Asian protagonists on screen, with the hot John Cho thriller "Searching" and Chu's "Crazy Rich Asians" both hitting theaters in August.
And Asian-Americans are increasingly making it clear that we're going to make the most of this moment.
Get our free weekly newsletter
Reflecting on her nomination, Oh made it clear she wants it to be part of a bigger change. "I am happy in this present moment," she told the Los Angeles Times. "Now, let's move it forward. It's a long game. Let this be a moment where some girl who is 12 and Thai-American can look at her Instagram and say, 'Huh, that can be me.' Let this be a moment where she can believe in herself."
It feels like we are experiencing a significant ripple in Hollywood, suggesting that a deeper and more persistent change is about to occur. And it's something Asian actors and creators have been waiting for, for decades. To give Oh the final word, she said to Hollywood Reporter that she wants to see her nomination not as a moment, but as part of a movement: "And I want the movement to keep on going. I want the ripple to turn into a wave."