On the busy streets of Finland's capital, Helsinki, security preparations are underway to host a much-anticipated summit between US President Donald Trump and Russian leader Vladimir Putin.
But deep beneath the streets, hewn into the granite, lies a vast network of tunnels and caverns that provide this Nordic nation with its last line of civilian defense.
In the event of a military attack, officials in Helsinki say the entire population of 640,000 could be sheltered in the solid rock bunkers, equipped with food, bedding, sanitation, hospitals – and even an underground ice hockey rink.
"We are taking care of the whole population of this country," said Karim Peltonen of the Finnish National Rescue Association, which manages the tunnels.
"When we are defending the country we also have to have the appropriate civil defense capability."
Finland struggled for more than a century to assert its independence from the Kremlin.
With its long Russian border and painful history of Russian invasion, Finland has strived to balance the interests of its giant neighbor and its own independence.
This means not opposing Russia, but also not being allied to it, a delicate stance known as "Finlandization." The term also captures how Finland, now a member of the European Union, remained officially neutral during the Cold War. It's a status that has involved compromises.
There are no illusions here about what the biggest threat to Finland is.
"It's Russia that's a potential enemy," Peltonen said as he showed CNN around a nuclear bunker, 18 meters below ground.
Finland's historical neutrality and its proximity to Russia made it a choice venue for Cold War era summits, characteristics that have once again thrust it into the spotlight.
It's not clear what Trump and Putin will agree here in Helsinki on Monday, and few details of their meeting inside the tightly guarded presidential palace have been revealed.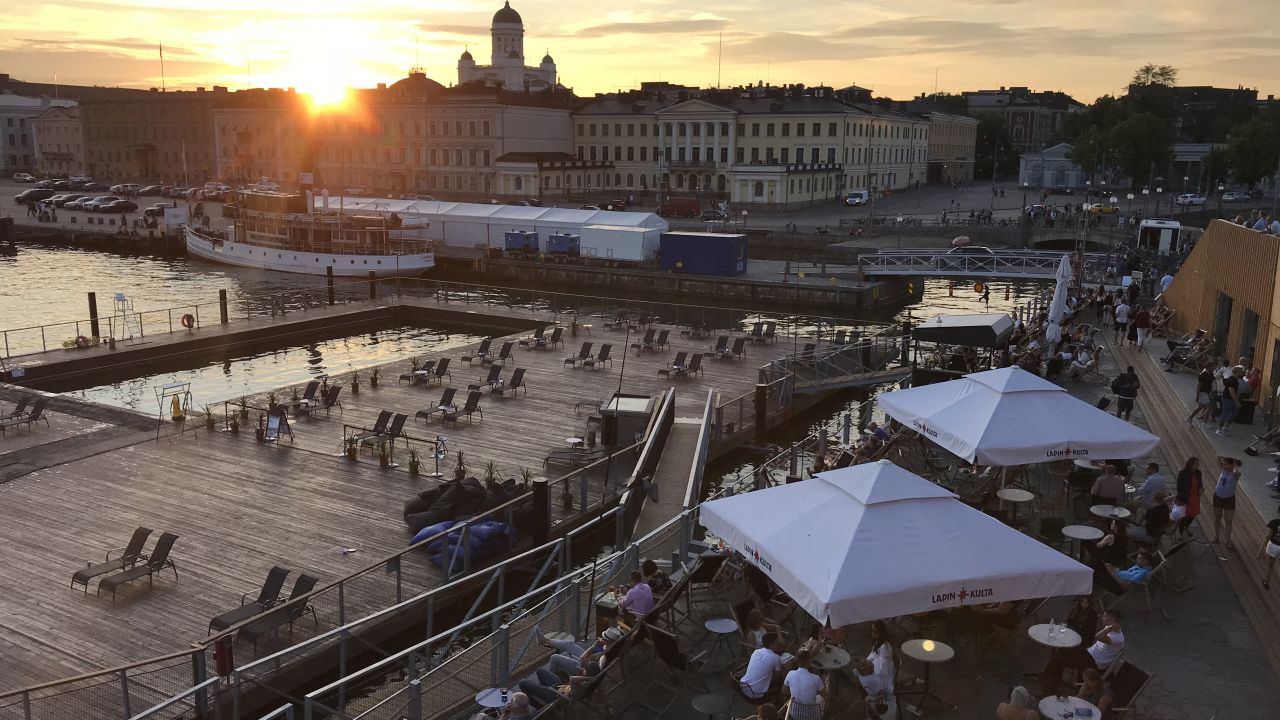 But there is no shortage of topics to discuss. Twelve Russian nationals were indicted in the United States on Friday as part of a special investigation of Russian interference in the 2016 election.
Trump goes to Helsinki after visiting the United Kingdom, where he expressed support for Britain over poisoning cases that the government there blames on Russia. There is still the unresolved matter of Malaysia Airlines Flight 17, shot down over eastern Ukraine. Western leaders openly blame Russian-backed rebels.
Moscow denies involvement in any of these incidents, though it openly celebrates its annexation of Crimea from Ukraine, something Trump has said he would never have allowed under his watch.
The Kremlin said it expects arms control and the conflict in Syria to be on the agenda.
But analysts say there's also the possibility of an unexpected concession. President Trump, who says he wants to "get on" with Russia, recently suggested he would discuss suspending military exercises in the Baltics if his Russian counterpart requested it.
Making concessions to Russia, for the sake of getting on, is something analysts say Finland has turned into a fine art.
"Finland's approach to Russia is about dialogue and, in extremis, deterrence," said Charly Salonius-Pasternak, of the Finnish Institute of International Affairs.
"Your neighbors trade, your politicians and civil servants talk, but you have to be ready to defend yourself."
Engage with Moscow, but also prepare for the worst – that's how tiny Finland has survived in the dark shadow of its Russian neighbor.
The United States, with a president set on forging a better relationship with Moscow, could soon follow suit.