Editor's Note: LZ Granderson is a journalist and political analyst, who has covered stories including the killing of Trayvon Martin, marriage equality and the election of presidents Barack Obama and Donald Trump for ABC and CNN. He was a fellow at the Institute of Politics at the University of Chicago and the Hechinger Institute at Columbia University, and is a co-host of ESPN's SportsNation and ESPN LA 710's Mornings with Keyshawn, Jorge and LZ. Follow him on Twitter and Instagram @lzgranderson The opinions expressed in this commentary are solely those of the author. View more opinion articles on CNN.
(CNN) —
It all started with a lie.
The murder, the funeral, the trial, the outcry, the spark for the Civil Rights Movement – all of it began with a lie told by a 21-year-old white woman in rural Mississippi about a 14-year-old black kid from Chicago who was in town visiting his grandparents.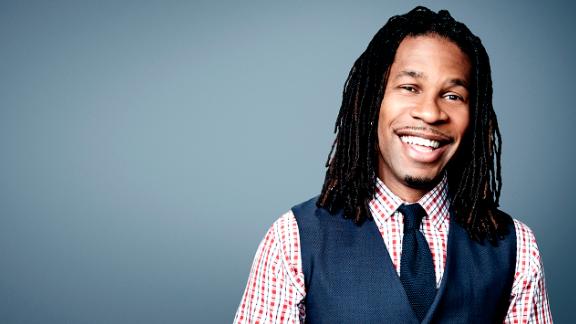 We know it was a lie because that woman, Carolyn Donham, has since said as much. Emmett Till did not grab her, or make any sexual advances toward her that day. And now that the Justice Department is reopening its investigation into Till's lynching, there is hope that Rob Bryant and J.W. Milam, the men who kidnapped and murdered him, will be convicted for their crimes. We know they are guilty because they confessed in a paid interview with Look magazine in 1956.
"Well, what else could we do?" Milam is quoted as saying. "When a n—– gets close to mentioning sex with a white woman, he's tired o' living. I'm likely to kill him. Me and my folks fought for this country, and we got some rights."
So many thoughts flood my body as I revisit the circumstances surrounding the trial and media coverage of Till's murder. But none haunts me more than the conflict of knowing that a lot of the good that eventually came to this nation has deep roots in Donham's lie.
Dr. Martin Luther King Jr was moved to lead the Montgomery Bus Boycott because of Till's murder. Rosa Parks said she refused to give up her seat to a white man because of Till's murder. The Civil Rights Act of 1957, which includes a provision for federal investigations of civil rights violations, was sparked by Till's murder. Where would the movement be today had Donham been honest?
To be sure, that Look magazine article is sprinkled with all sorts of themes that we see repeated today when people try to justify killing innocent black men. For example, Till is described as looking like an adult despite barely being high school age. Donham is painted as delicate and fearful for her life.
Then there's this passage: "They took him in there and began whipping him, first Milam then Bryant smashing him across the head with those .45's. Pistol-whipping…but under these blows [Till] never hollered."
It's very similar to the way officer Darren Wilson described Michael Brown as a "demon" with superhuman strength when he shot the 18-year-old multiple times in 2014: "When I grabbed him, the only way I can describe it is I felt like a five-year-old holding onto Hulk Hogan." Wilson is listed at 6'4 and weighed 210lbs, Brown was 6'4 and 290.
The dehumanization and devaluing of minorities over the centuries is why Donham's lie was easily believed in 1955. It's why "I feared for my life" is the go-to alibi for rogue police officers today who gun down unarmed black men.
Think about it: Betty Shelby, a white Tulsa police offer, called her black, unarmed victim a "bad dude" moments before fatally shooting him with his hands up, and she was acquitted– not in 1957 but 2017. Far too often people think the worst of black men, and because of that it's easy to believe the lies told about us.
A key difference today, however, is that with the dawn of smart-phones with cameras, we have video proof of the real nature of a given police encounter. Sometimes that even helps. Sometimes it makes acquittals even tougher to swallow.
What would have happened to the Civil Rights Movement if the country knew of Donham's dishonesty earlier? Would the momentum against institutionalized racism have been sustained or would the focus have shifted to local corruption? Would the narrative be about one misguided woman as opposed to a judicial system in the Jim Crow era designed to be a de facto slave master.
They say God works in mysterious ways and Till's murder is a perfect example of this. Here we have a lie rooted in racism that led to the murder of an innocent teenage boy. Instead of reminding black people to "stay in their place" it invigorated our fight for equality.
My soul aches thinking about Till's murder, but his death was not in vain. What was in vain was Donham's lie and with the Justice Department reopening the case, maybe now she'll answer for it.