CNN —
Some of our favorite tech creations are of the more obscure variety – think mini chairs for your iPhone to "sit" on or bracelets that can convert into charging cords for when you're on the move. These fun devices, while quirky, do tend to serve a greater purpose. Take the iPhone chair for example. This tiny accessory helps ensure that your phone rests safely on your nightstand or dresser, and its design also feeds a charger through the chair, helping ensure your wires aren't bending and susceptible to breaking as you're juicing up your phone. Good idea, right?
Better yet, plenty of these wacky but delightful items are economical. Many of them are under 25 bucks. But hey, don't just take our word for it. Ahead, we've compiled a list of fun, innovative gadgets and tech accessories.
Note: The prices ahead reflect the listed retailer's price on the date this article was published.
A doughnut-shaped chair that stows your smartphone safely
Claire's Donut Phone Holder Chair ($14.95; amazon.com)
A pocket-sized speaker that doubles as a selfie remote
Mighty Sound Wireless Mini Panda Speaker ($20; urbanoutfitters.com)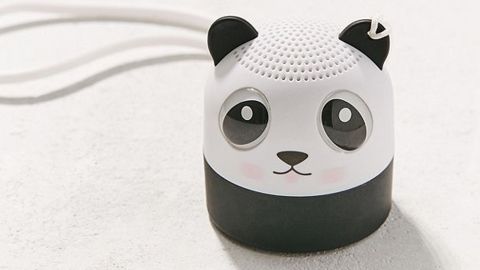 A smart plant tracker that gives you live updates
Smart Plant Tracker ($24; urbanoutfitters.com)
A bathtub tray that lets you safely stream videos
Hankey Bamboo Caddy Tray ($22.49; amazon.com)
A reusable liquid-free cleaner that wipes away fingerprints on your tablets
SKT Productions iRoller ($18.98; amazon.com)
A yoyo-inspired headphone organizer so your earbuds never get tangled
Bluelounge Cableyoyo ($5.29; amazon.com)
A Bluetooth receiver that can make older cars more high-tech
Mpow Bluetooth Receiver ($13.99; amazon.com)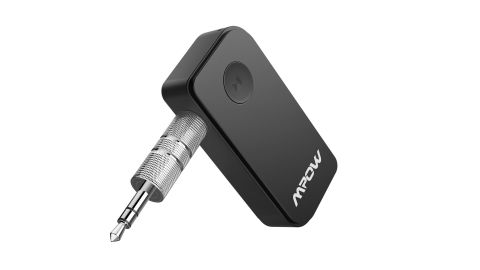 An underwater camera that will help you capture the perfect pictures
Underwater Camera ($20; bando.com)
ban.do
A foldable, waterproof keyboard that can handle an accident (or three)
Sungwoo Foldable Silicone Keyboard ($12.99; amazon.com)
Bracelets that turn into charging cords
Three Legs Bracelet Charging Cables ($7.88; amazon.com)