CNN —
Amazon Prime Day doesn't start for another few days, but there are already tons of deals available throughout the site. You just have to know where to look.
For those who can't wait to get started on saving, we've compiled some of the best discounts available. Of course, Prime Day savings are only available for Amazon Prime members, so if you don't have a membership yet, now's the time to get one. And if you're still not sure what the whole deal with Amazon Prime Day is, we've got you covered.
Refurbished Kindle Paperwhite E-reader ($69.99, originally $99.99; amazon.com)
If you've ever thought about getting an e-reader, now's a good time. The Paperwhite is Amazon's best-selling Kindle, with a high resolution e-reader display. It boasts super crisp text, a built-in light so you can read in the dark without straining your eyes, and a battery that lasts up to six weeks on a single charge.
As an added bonus, Amazon is offering a Kindle Unlimited three-month subscription for just 99 cents – almost 97% off its original price of $29.97. With Kindle Unlimited, you can access over a million titles and get your summer reading on right away. If you're interested in a longer membership plan, Amazon is also offering 33% off a 12-month and 40% off a 24-month plan.
And if reading isn't your thing, Audible is offering two great Prime Day deals as well. You can save 66% off a three-month membership, or start a 30-day free trial with Audible Romance for unlimited access to thousands of romance audiobooks.
Echo Show ($129.99, originally $229.99; amazon.com)
The Echo Show might be the ultimate Echo device – its main differentiator being its video and audio capabilities. You can track security cameras, watch news clips, browse your shopping lists and make video calls to friends and family – all without having to lift a finger. It boasts the largest speakers of any Echo device and is engineered to deliver high-quality sound in every room of your home. The Echo Show even has far-field voice recognition, so it can hear you from any direction, even if music is playing.
Certified Refurbished Fire HD 10 Tablet ($89.99, originally $119.99; amazon.com)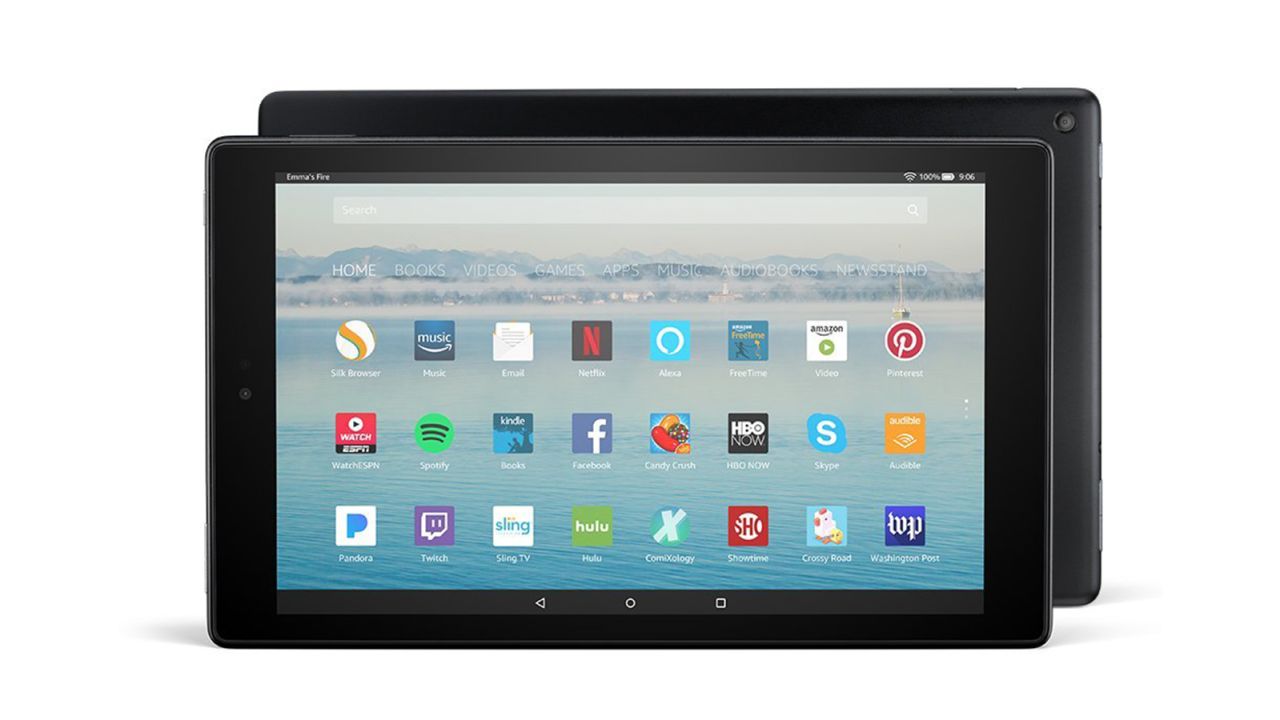 The Fire HD 10 has a 1080p HD display, twice the RAM of the previous tablet model, 32 GB of space and up to 10 hours of battery life on a single charge. It's also the first Fire tablet to have hands-free Alexa capabilities. If this sounds like more than you need, Amazon is also offering the Refurbished Fire HD 8 Tablet for $39.99, 43% off its original price of $69.99.
Want more? Keep up with CNN Underscored as we continue covering Amazon Prime Day, and make sure you haven't missed our coverage of any other deals.
CNN Underscored Guide: Amazon Prime Day 2018
What you need to know before shopping Amazon Prime Day
When is Amazon Prime Day? The date revealed, the deals to shop now
Amazon Prime Day will be here soon — here's why you should sign up now
Amazon's subscription services are some of the best Prime Day deals this year