Islamabad, Pakistan
CNN
—
The Pakistani Taliban have claimed responsibility for Tuesday's suicide attack which left at least 20 people dead in Peshawar, a city in the country's northwest.
Another 63 people were injured in the attack, according to Zulfikar Ali, the spokesman for Peshawar's Lady Reading Hospital. It is the deadliest militant attack in Pakistan this year and the first major attack as the country prepares for a general election on July 25.
In a statement, Pakistani Taliban (TPP) spokesman Mohammad Khurasani said that the "successful bombing (in Peshawar) is the beginning of revenge," and that "details of the suicide bombing will be shared soon."
The dead include Awami National Party (ANP) candidate Haroon Bilour, who was due to contest this month's election.
Bilour's father, former provincial minister Bashir Ahmed Bilour, was also killed in a suicide attack carried out by the Pakistani Taliban in 2012.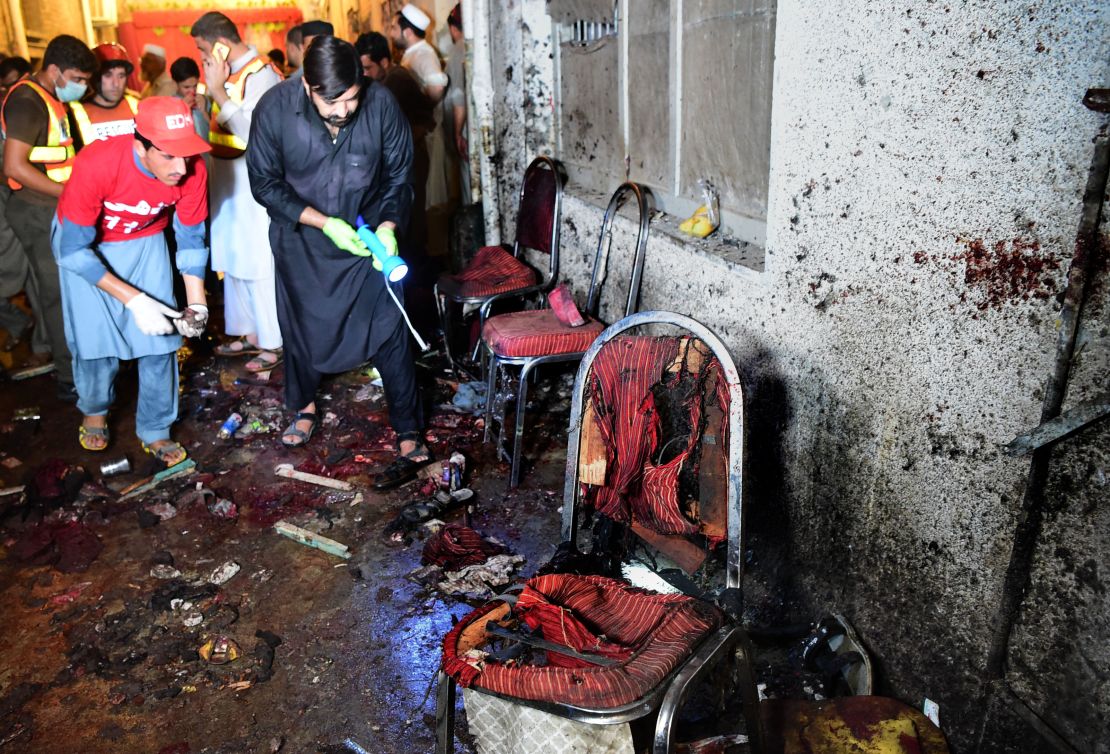 In another statement Wednesday, TPP spokesman Khurasani said Bilour had been targeted for his party's "anti-Islam policies," adding that the secular, left-wing organization "will remain on the target list until they repent and return to the folds of Islam."
"We request the general public stay away from (ANP's) offices and office bearers because we have openly announced our fight with them," Khurasani said, adding that anyone who ignored the militant group's message, "will be responsible for your own losses."
At a briefing Tuesday before the attack, military spokesman Maj. Gen. Asif Ghafoor detailed the vast security operation which will be put in place as polling starts.
Almost 372,000 security personnel will be deployed to ensure those going to the polls are protected, including around 135,000 reservists and four thousand personnel each from the Pakistan Air Force and Navy.
Earlier this week, Pakistan's National Counter Terrorism Authority (NACTA) revealed the names of six personalities – including former cricketer and chairman of the Pakistan Movement for Justice (PTI) Imran Khan, and ANP leader Asfandyar Wali – who it said could be targeted by terrorists.
NACTA director Obaid Farooq told lawmakers he had already forwarded 12 threat alerts to various ministries and law enforcement agencies.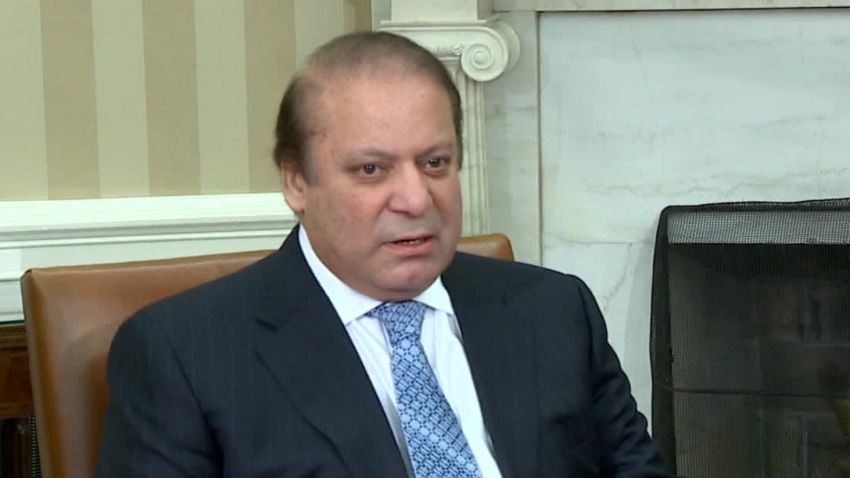 Pakistan PM disqualified from office (2017)
Tense election
More than 105 million people are eligible to vote at 85,307 polling stations on July 25, an election that, if it goes successfully, will be only the second democratic transfer of power in Pakistan's history.
Khan's party is seen as the strongest challenger to the ruling Pakistan Muslim League-Nawaz (PML-N), which has been dogged by accusations of corruption.
Former PML-N Prime Minister Nawaz Sharif was sentenced to 10 years in prison and handed an £8 million ($10.5 million) fine this month, over corruption charges related to his family's purchase of overseas properties.
His brother, Shahbaz Sharif, currently leads the party, which vehemently rejected the Islamabad court's verdict.
Mass protests are expected later this week when Nawaz Sharif and his daughter Maryam Nawaz arrive back in Pakistan from London, where Sharif's wife is receiving cancer treatment.
They are expected to be detained on arrival at Lahore airport, making Sharif the first former leader to be arrested on corruption charges in the country's history.