Jun-23
Saturday, June 23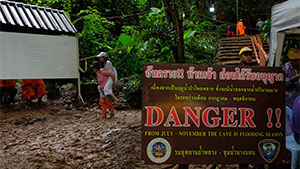 The search and rescue mission begins after 12 members of the Wild Boar soccer team and their coach go missing inside at flooded cave complex in northern Thailand.
Jun-24
Sunday, June 24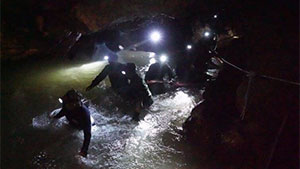 Rescue teams find bags and sandals 3 km (1.9 miles) inside the cave but are forced to suspend the search because of rising waters.
Jun-25
Monday, June 25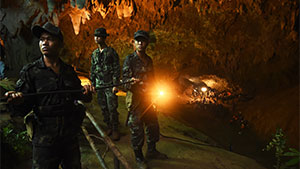 Thai Royal Navy SEAL divers reach the cave and find handprints on the wall, but pause the search again because of flooding. Officials start pumping out water.
Jun-26
Tuesday, June 26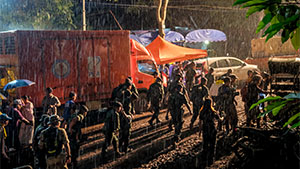 Heavy rain stops helicopters from s