CNN —
Over the past few years, direct-to-consumer companies have seen a boom in popularity. Probably the most notable reason is the savings to customers, in both money and time. By cutting out the middle man, direct-to-consumer companies eliminate extra markups. Many also solve some time-consuming problems: DNA testing kits can give you an affordable and simpler way to track down your family tree, while personalized vitamin subscriptions can take guesswork and research off your plate. And as an added bonus in the clothing and textile space, many top direct-to-consumer brands also focus on sustainable and ethically made goods.
While you've probably already heard of some of the bigger direct-to-consumer companies – think Warby Parker and Brooklinen – some of today's best brands to shop may have slipped under your radar. We've compiled a list of eight cool, relatively new direct-to-consumer brands we think you should know about. We chose the companies based on each one's mission, product functionality and ultimate savings. And who knows, they may make you reconsider shopping at larger retailers and department stores altogether.
Everlane is a fan-favorite among many celebrities, including Meghan Markle. And it's no wonder – at the core of the brand are ethically and responsibly made quality fashion goods. The company prides itself on its transparency and lets shoppers know just how much its clothes really cost, factoring in everything from materials to transportation. Everlane then shows you how much traditional retailer stores are marking up the same product. The "radically transparent" shopping model helps make you a more informed and savvy shopper. Of course, we're equally impressed by the company's offerings. These durable wardrobe essentials, from tote bags to polos, are made to be independent of what's trending at the moment. Instead, you'll be able to wear these everyday pieces season after season, year after year.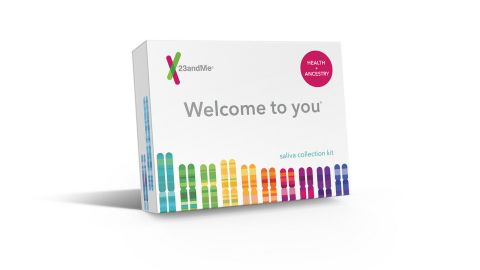 23andMe is one of many direct-to-consumer at-home DNA testing purveyors. But what stands out is just how detailed its kits are. Take, for instance, its Health and Ancestry DNA kit, the company's most comprehensive offering. This kit can help assess potential genetic health risks and help you understand how your DNA plays a role in your overall well-being and personality traits. This is in addition to running five distinct ancestry reports which aim to analyze your ethnicity, your maternal and paternal ancestors' migration patterns, and your Neanderthal DNA. The idea is that this kit will make learning more about your family history easier and more accessible. The more robust kit costs $199 and its ancestry-only one is just $99.
It makes sense that the vitamins you consume daily shouldn't be a one-size-fits all sort of deal; everyone is different. That's exactly what direct-to-consumer company Care/of believes, at least. The site, which taps into the know-how of doctors, scientists and nutrition experts, creates customized vitamin recommendations based on your goals, lifestyle and values. After a short online quiz, you'll see what vitamins the site recommends for you. If it looks to be a good fit, you can get personalized daily packs sent to you monthly. By selling direct, the company claims that you can save up to 20% compared with brands you'd find at a local health food store.
Are you on the hunt for a company that does more than just sell you quality products? Look no further than Cotopaxi. The company focuses on a poverty-fighting business model, where every purchase goes toward helping those living in the world's poorest regions. The brand works with different organizations, such as Educate Girls and the International Rescue Committee, to target three main pathways out of poverty: health, education and livelihood. So every time you purchase a new backpack, camping gear or activewear, you know your purchase is going toward something truly meaningful.
Here at CNN Underscored, we're big fans of Parachute's bedding sets. The company's duvet covers, pillowcases and sheets are breathable and durable, and after testing, our team was impressed with how comfortable the sets were night after night. Just like Everlane, Parachute's focus is all about the production process. The company's bedding products are Oeko-Tex certified, meaning the brand performs intense checks while producing its products from start to finish. This is an even higher designation than organic. As an added bonus, for every Venice Bedding Set that's sold, the company donates one malaria-prevention bed to the United Nations Foundation's Nothing But Nets campaign. While the bedding sets normally don't come cheap, all of these additional factors make them worth every penny.
Interior Define is on a mission to make buying custom furniture affordable and easy. The company's bread and butter is accent chairs and sofas, although it also can customize beds and dining sets. The company operates on the premise, "What if buying a sofa was as comfortable as lounging on one?" Interior Define lets shoppers choose unique sofa configurations, fabrics, legs and ottomans so they can create the perfect centerpiece for their living room. Shoppers get free swatches to compare fabrics at home, so they can touch and feel the materials before ordering. The company even offers free white-glove delivery to make the delivery process that much easier. The price, though, is the real highlight for us. Starting at just $700, Interior Define's furniture is a seriously affordable option for those looking to completely personalize their space.
ADAY
Technology is making our lives easier in almost every way, so why shouldn't our wardrobe be smart? That's the premise Aday operates on. The clothing brand has created "intelligent" fabrics that are breathable and moisture-wicking and don't have to be dry cleaned. And much like Everlane, it focuses on delivering sustainable and seasonless clothing options. Recently, Aday launched its Waste Nothing Jacket ($145; aday.com), made completely out of recycled materials. Each jacket, which is super soft to the touch, is made from 41 plastic bottles. Talk about a cool way to encourage recycling.
Senreve
Senreve, a direct-to-consumer bag brand "inspired by the women who do it all," has mastered the art of creating bags that are both functional and fashionable. A bag described as both "beautiful and feminine," the Senreve design meets the needs of working professionals and style enthusiasts. Of all the standout styles, the Maestra Bag and the Doctor Bag were the two that took months to develop. Each can hold a different size of laptop (11" and 13") and offers a unique take on the work bag. When it comes to quality, Senreve makes its bags from 100% genuine Italian leather and uses top quality micro-suede lining — high-end materials that make the price tag worth it.