(CNN) —
Nollywood actress Omotola Jalade-Ekehinde has said the decision to include African filmmakers and actors into the voting membership of the Academy of Motion Picture Arts and Sciences is a sign Hollywood is ready to "move closer to African filmmakers."
Reacting to her inclusion, the Nigerian star said she was "optimistic, and happy for Nigeria and Africa."
"This is an olive branch stretched out to us, and I believe that they are trying to let us know that we are welcome and that they are looking forward to us coming in," the actress told CNN.
Jalade-Ekeinde, 40, was invited Wednesday to become a member of the Academy, which organizes the Oscars awards ceremony.
She is one of 928 artists and executives who will become voting members and will decide the Oscars nominations for motion pictures.
This year's group of invitees is the largest and most diverse in the Academy's history, which signals Hollywood's seriousness to address the #OscarSoWhite controversies.
It includes professionals from 59 countries, almost half of whom are women, aligning with its aim of doubling the number of women and minority members by 2020.
'Take the bull by the horn'
Jalade-Ekeinde, also known to her fans as 'Omosexy,' has appeared in more than 300 films and is one of Time Magazine's 100 most influential people in the world.
She told CNN there was a curiosity about the industry after meeting Steven Spielberg and Daniel Day-Lewis at a dinner to celebrate the Time magazine honor.
This latest recognition of African filmmakers suggests it is time to bridge the gap, she said.
"I know that they are very inquisitive and they've been inquisitive for a while. Even in 2013 when I went for Time 100, I came back and I told colleagues about the discussions I had with Daniel Day Lewis and Steven Spielberg.
"I told them about how curious they were to get to know us and know about our market and how to work with us in future, but obviously we did not explore as much as we should have to draw them in."
Five years later, she thinks now is the right time for the industry's stars to "take the bull by the horn."
"They've given you some kind of…key. It's up to you to now open the door, to now leave it open for everybody to flood the place.
And that's what I intend doing," she said.
Jalade-Ekeinde added that she has high hopes that a Nollywood movie will someday win an Academy award, "It's happening in fashion, and in music with the Grammys and the MTV awards," she said.
The new Academy members
Other Africans invited to join the Academy board include Kenyan film director Wanuri Kahiu, Nigerian film producer Femi Odugbemi and Nigerian-born UK film director Ngozi Onwurah.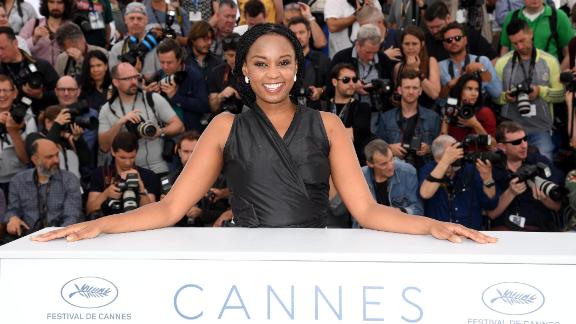 Kahiu's film 'Rafiki,' an LGBT-themed film was banned in her country because Kenya's Film and Classification Board (KFCB), said it had no intent to "promote lesbianism."
Despite the ban, the movie made history as the first Kenyan movie to premiere at the international film festival in Cannes.
Wunmi Mosaku is a Nigerian-born British actress. She is well known for her role in the fantasy movies 'Fantastic Beasts and Where to Find Them' and "Batman v Superman: Dawn of Justice."
She shared the news of her invitation on Twitter: "I am now a new member of The Academy!!! Yaaaaaassssss!!! So proud! So happy!"