A search and rescue ship that has been stranded in the Mediterranean Sea for five days with 233 migrants on board finally arrived in Malta on Wednesday.
An agreement for the Lifeline ship to dock there was confirmed Tuesday by Maltese Prime Minister Joseph Muscat.
Lifeline, a ship belonging to German charity Mission Lifeline, had been waiting for political leaders in Europe to come to an agreement over the fate of the migrants on board.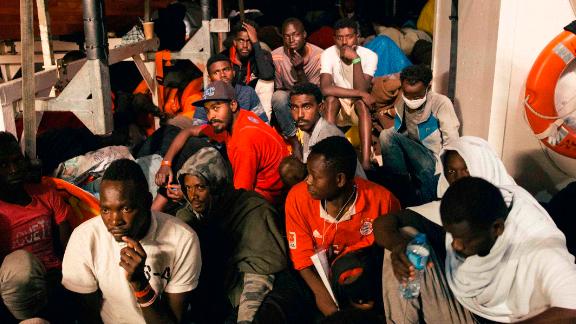 Felix Weiss/AP
European governments had wrangled for days over the responsibility for migrants arriving on the continent's southern shores as conditions on the ship began to deteriorate.
Malta, Italy, Luxembourg, the Netherlands, Portugal, Ireland and France have all said they will take in migrants.
French government spokesman Benjamin Griveaux said his country would accept 50 migrants.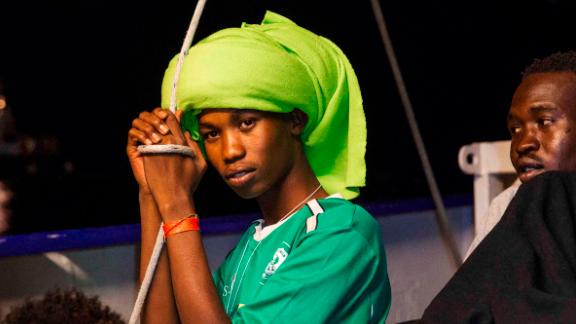 Felix Weiss/Mission Lifeline via AP
A statement from the Maltese Prime Minister said the ship would be impounded while an investigation is carried out into whether it has flouted international law.
The Lifeline has faced repeated accusations from hard-line Italian Interior Minister Matteo Salvini – and also from Italian Deputy Prime Minister Luigi di Maio – that it is sailing under a "fake flag."
According to the International Maritime Organization, the Lifeline sails under a Dutch flag, supporting the ship's assertion that it is correctly registered in the Netherlands.
Malta's leader has blamed the deadlock on the ship's captain, who allegedly ignored instructions from the Italian authorities. The Maltese government repeated that accusation in its statement Tuesday, which promised "investigations and possible action taken in regards to the MV Lifeline."
Ruben Neugebauer, spokesman for Sea-Watch, which has been helping Mission Lifeline find a port to dock, rejected that accusation Tuesday. "We insist, the Lifeline captain has followed the rules," he said. "The only ones to be investigated are the European governments."
Germany's government said that talks at the federal level are underway about the Lifeline's situation but no decisions have been reached.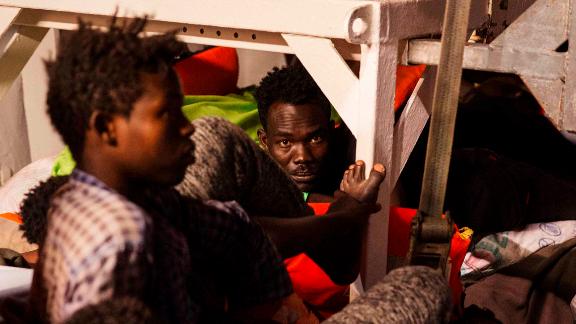 Felix Weiss/Mission Lifeline via AP
The issue is particularly sensitive for German Chancellor Angela Merkel, whose welcoming immigration policies have threatened to end her nearly 13-year rule.
Merkel is facing pressure from Interior Minister Horst Seehofer of the Christian Social Union – the Bavarian sister party to Merkel's Christian Democratic Union – over her immigration stance.
She has given herself until Sunday to find a solution to European migration that will extinguish the disquiet within her coalition government.
Commenting on the situation, Merkel spokesman Steffen Seibert said: "The federal government is aware that people aboard the Lifeline – migrants or refugees – are in a difficult situation. … We view the situation of the ship with great concern."
CNN's Atika Shubert, Hada Messia and Judith Vonberg contributed to this report.