Story highlights
Simple tools can make planning the perfect picnic a breeze
From baskets to coolers, make sure you have everything you need
CNN —
We're willing to bet your Labor Day plans involve a picnic (or three). Hey, we can't blame you. Spending time outdoors with friends and food is one of life's greatest pleasures. The most fun — besides sipping on rosé all day — has to be planning the perfect spread.
To get you started, we rounded up a whole list of innovative packing equipment. Here, we've got everything you need to ensure your picnic basket isn't lacking.
Sunflora Picnic Backpack ($69.87; amazon.com) and Picnic at Ascot Collapsible Insulated Picnic Basket ($64.95; amazon.com)
These are two of the highest-rated picnic baskets on Amazon and they're must-haves for simple, stress-free picnic planning. They have everything you need to get started – a tableware set and plates for four in addition to wine glasses. The Sunflora backpack's center compartment is insulated and can easily fit food and drink for four people. It also comes with a mini cutting board and its side compartments include a detachable bottle holder and fleece picnic blanket. The collapsible insulated picnic basket is a great option if you want a picnic basket that actually looks like a picnic basket, and it's also collapsible for easy storage.
MIER Large Soft Cooler Insulated Picnic Bag ($17.99; amazon.com)
If you don't need every component of a full picnic set up or want to opt for a more simple carrier, this insulated cooler bag is a great option. Not only is the bag a fun color and pattern option for summer, but it's insulated, waterproof and comfortable to carry due to its adjustable, padded shoulder and handle straps.
Yodo Outdoor Waterproof Picnic Blanket ($28.99; amazon.com)
This is an upgraded version of the picnic blanket that everyone needs. It comes in a few different patterns and measures 60 by 80 inches, but is easily transportable thanks to a built-in carrying handle. The top of the blanket is a soft polar fleece, making it extremely comfortable, and the bottom is water-resistant so nothing and nobody will get wet.
Yinggg Portable Salad Dressing Bottles, Set of 4 ($9.99; amazon.com)
Made from FDA-approved silicone, these portable bottles are the ideal way to bring dressings or condiments to your picnic. You can throw them in your bag or basket without having to worry about spillage, and the leak-proof valves allow you to easily control how much of a dressing or condiment you're putting on your food.
PackIt Freezable Double Wine Bag ($29.99; amazon.com)
This double wine tote is the ideal way not only to carry your beverages, but to make sure they stay cold. A freezable gel is built into the walls of the bag, which means you don't have to worry about ice packs. Just stick your bag in the freezer the night before your picnic, and it will be ready to keep wine, beer, champagne or any beverage cool for hours. The pocket on the outside of the bag is a great place to store a bottle opener.
True Fabrications Corkatoo Ombre Corkscrew ($24.50; amazon.com) and Flat Bottle Opener, Stainless Steel ($8.99; amazon.com)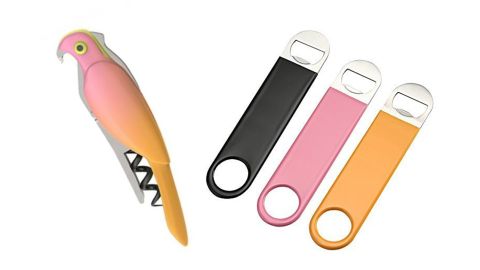 Chances are you already own a corkscrew or a bottle opener, but these bright, fun options are the perfect excuse to purchase an extra one. The Corkatoo corkscrew is a great conversation starter, and the flat bottle openers are really high-quality. They're made of stainless steel and boast durability while being extremely slim and compact.
Bee's Wraps Eco Friendly Reusable Food Wraps ($18.00; amazon.com)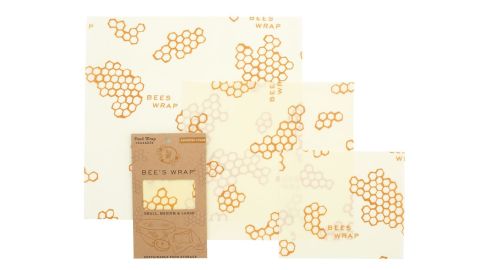 A great alternative to plastic wrap, these reusable food wraps may sound weird at first, but as a No.1 Best Seller in Amazon's Kitchen Storage Accessories department, they're popular with reviewers. Made of cotton, beeswax, jojoba oil and tree resin, the wraps can be used to pack food for the picnic and for wrapping up leftovers. They're washable and reusable so after a few uses, they'll pay for themselves.
ModernKitchen Reusable Silicone Food Storage Bags ($24.97; amazon.com)
These silicone food storage bags are a great alternative to plastic ones, both economically and environmentally. They're airtight and leak-proof, much more so than typical plastic bags thanks to their slider bars. Not only do they keep food fresh, they're extremely durable. And if you're planning on doing some more involved cooking for your next picnic, they can be used in Instant Pots or other pressure cookers.
Note: The prices above reflect the retailer's listed price at the time of publication.