There's no better way to embrace summer weather than by spending time at the beach.
Whether you're planning a solo trip or a day with family and friends, there are always ways to turn a good experience into a great one. Keeping this in mind, we decided to compile a few genius products that will surely take your beach experience to the next level.
1. Wildhorn Outfitters Sand Escape Beach Blanket ($25.99; amazon.com)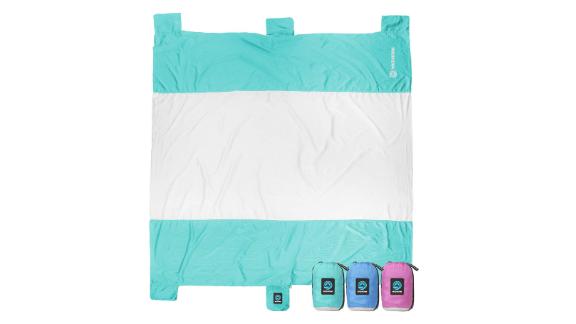 The Wildhorn Outfitters sand escape beach blanket is everything you could want in a beach blanket. It's made from a nylon fabric that Amazon says is sand-repellent – meaning sand won't stick, so you can brush it right off the blanket. It has four pockets you can fill with sand to secure the blanket to the ground, so there's no struggle to weigh down your blanket with bags or shoes. At 9 by 7 feet it can fit the whole family – but it only weighs 1.2 pounds and comes with its own travel pouch.
2. Wekapo Inflatable Lounger ($37.98; amazon.com)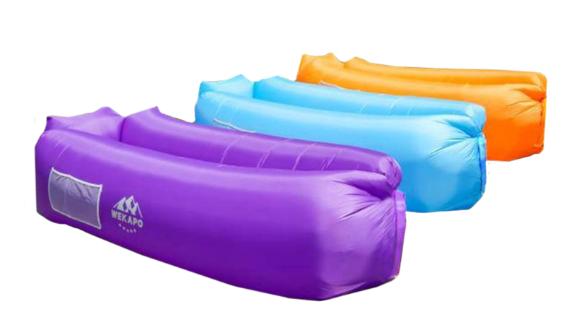 If you find lying on the sand uncomfortable, or just want a lounge option that can serve you both on land and sea, the Wekapo inflatable lounger is a fun and easy option. Its patented pillow shape supports your upper back and neck, and Amazon says it will stay inflated for five to six hours for maximum comfort. Just whisk it through the air to inflate, and when you're done lounging you can pack it up in its carry bag. Fun for both adults and children, the loungers come in a wide assortment of bright color options.
3. Easthills Outdoors Beach Tent ($99.99; amazon.com)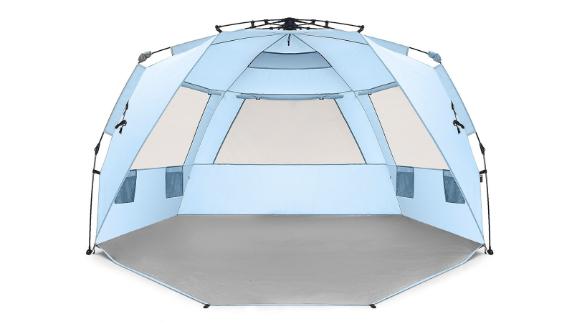 If you need a break from the sun, this XL sun shelter is a great alternative to a heavy, hard-to-carry umbrella. It comes with its own carrying bag and is extremely lightweight on top of being waterproof. Reviewers support the claim that it's incredibly easy to set up, making it one of the most popular beach tents on the market. One of the best parts about this option is the versatility – you can opt to roll down the windows for a 360-degree view of the beach, or zip up the front for privacy to make changing out of swimwear a breeze.
4. Mac Sports Wagon Beach Cart ($145.99; amazon.com)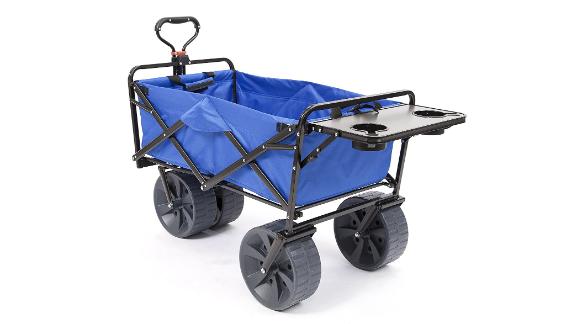 There are a lot of things we bring to the beach – which means a lot of things we have to carry around. The Mac Sports beach cart is a must-have if you want to avoid extra trips back to the car or having to keep track of multiple bags. The cart's heavy-duty frame can hold up to 150 pounds and its large wheels can navigate various terrains without tipping over. And it's not bulky – the collapsible frame makes storage, whether in the trunk of your car or a closet, super easy.
5. Yodo Soft Cooler Bag ($25.88; amazon.com)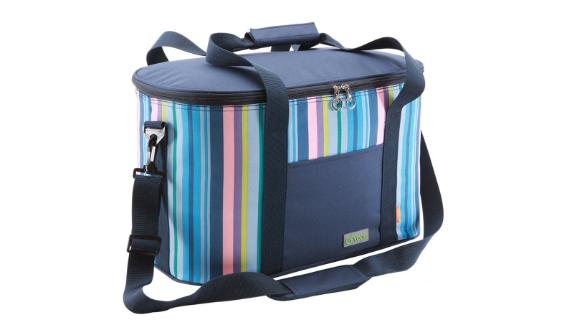 This soft cooler bag from Yodo is the perfect replacement for a bulky, heavy plastic cooler. It will keep food and drink cold for up to four hours, and its size means you can easily pack everything you need for an entire day at the beach. The cooler features mesh pockets on both the outside and the inside for storing cutlery and ice packs. It's collapsible so it can easily be packed away, and its padded handles and shoulder straps make for a comfortable experience all around.
6. Turtlebacks Sand Coaster Drink Holder ($12.99; amazon.com)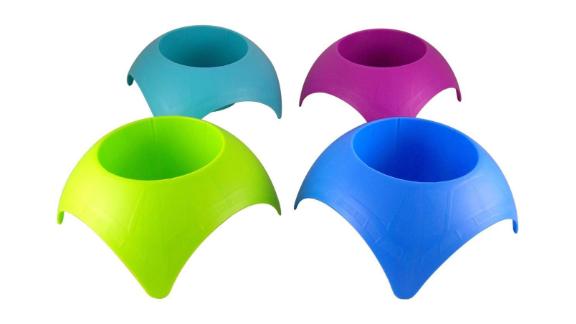 A simple solution to a common dilemma, these Turtleback drink holders stand up in the sand so you can keep your favorite beverage by your side without worrying that it might spill over. They hold a wide range of cup, can and bottle sizes, and come in an assortment of bright colors so everyone can keep track of their drinks.
7. RAVPower Waterproof Solar Panel with Dual USB Port ($56.99; amazon.com)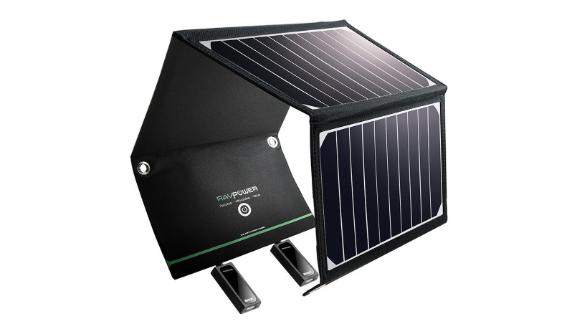 The RAVPower solar charger sports "highly efficient" solar cells that convert the sunshine into power for your devices, so you never have to worry about getting stranded without a cellphone or a speaker. Its design is lightweight, foldable and waterproof – perfect for the beach and perfect for travel. Another bonus is that the charger comes with two USB ports, so it can be used by multiple people at once.
8. Braven Waterproof Portable Bluetooth Speaker ($299.95; amazon.com)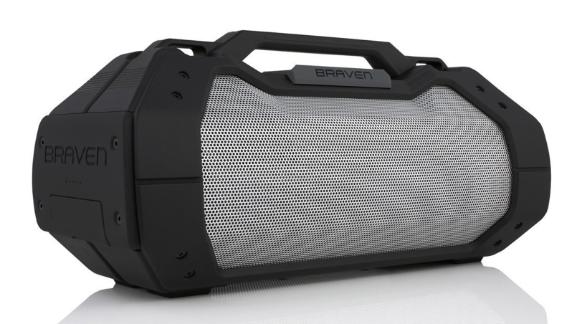 If you're tired of low-quality speakers that can't last a whole day at the beach, the Braven BRV-XXL speakers may be for you. Though they're on the pricey side, the cost can very well be justified if you value adjustable bass and treble settings as well as 14 hours of playtime.,. With the ability to charge your other devices through the speaker, or turn your average beach day into a karaoke beach party with the speaker's built-in microphone jack, the Braven BRV-XXL speaker is a game changer when it comes to your next outdoor party.
9. Spikeball ($64.99; amazon.com)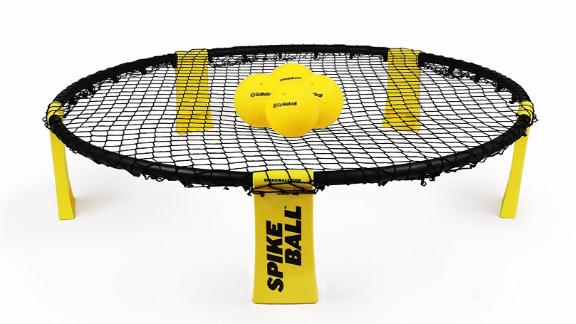 Made famous by "Shark Tank," Spikeball has become a favorite game for kids and adults alike. All you need to play is four people and some open space. The creators say it takes only 10 minutes to learn. Spikeball makes for a great beach game due to the net's swinging legs, so it can be easily leveled on sand as well as any hard surface. Speaking from personal experience, there can be a lot of diving for the ball, which makes playing on sand a lot more fun and less painful.
Note: The prices above reflect the retailer's listed price at the time of publication.