Story highlights
In 2015, 2,422 died from exposure to extreme temperatures; last year, it was less than 250
The National Disaster Management Authority launched initiatives in 2016 to target the issue
The death toll from the intense heat that strikes India each year between March and July has dropped drastically over the past three years, according to the latest data from the National Disaster Management Authority.
In 2018, 13 people have died from exposure to extreme temperatures.
Just three years ago, in 2015, the figure was 2,422. Last year, the national toll was less than 250.
Heat waves have long plagued India and fueled a seasonal surge in deaths. There are more than 1.7 million homeless people on the streets, and fluctuating electricity supplies regularly affect temperature-control technologies, such as fans. Combined with poor access to drinking water, this means many people across the country succumb to extreme heat or cold.
Government agencies classify a heat wave by how far a day's temperature exceeds the average temperature for that time of year in a region. The Indian Meteorological Department has set the mark at about 6 degrees Celsius (10.8 degrees Fahrenheit) above the average temperature.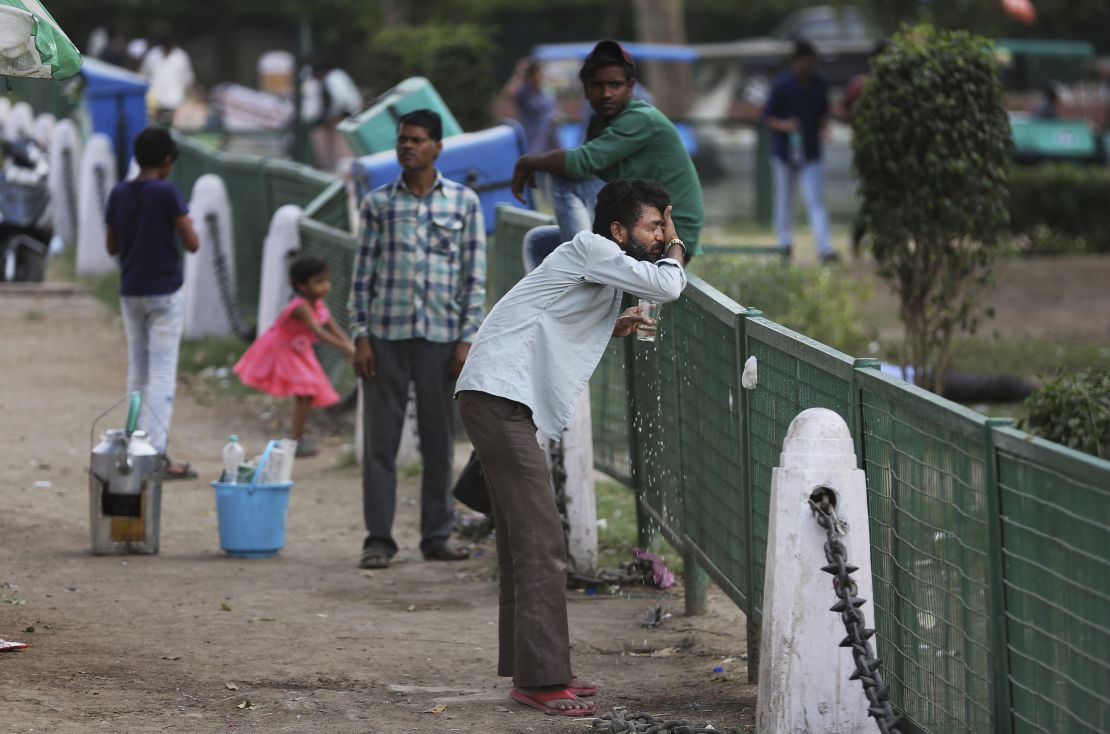 Taking a proactive approach, the National Disaster Management Authority launched a series of initiatives in summer 2016 to turn the situation around.
Roofs were painted white to reduce heat absorption; state governments adjusted working hours to avoid exposure during extreme hot weather periods; drinking water kiosks were opened, supplied by water tankers; and special shelters were opened for the homeless, according to V. Thiruppugazh, the authority's joint secretary.
Hospitals were also stocked with rehydration solution and other supplies to assist those with heatstroke.
"Deaths have come down also because we have tightened the surveillance system through integrated disease surveillance projects," Thiruppugazh said. Especially vulnerable people who were known to be in poor health were monitored closely.
The number of people known to have fallen ill because of extreme temperatures has come down from almost 40,000 cases in 2017 to a little over 1,000 in 2018.
Aggressive advertising campaigns reiterate common-sense measures like staying hydrated or covering one's head before venturing outdoors during daytime, through posters as well as social media platforms using the hashtag #BeatTheHeatIndia.
"Research shows that initiatives [such as those taken by the disaster management agency] play an important role in reducing heat-related deaths," said Hem Dholakia of the Council of Energy, Environment and Water in India.
These initiatives may not, however, be the sole reason for the decrease in the number of deaths. "Heat wave patterns (intensity, duration and number of heat wave episodes) across two years could be very different," he said. "Apart from climate change patterns, these factors are affected by a natural variability."
The death toll from heat waves has remained low this season, even in the southern states of Andhra Pradesh and Telangana, which are typically the hardest-hit.
With the end of the heat wave season fast approaching, the number is expected to stay low for the rest of the year.
Though the palpable effects of climate change are apparent every day in the form of floods, landslides and an increase in temperatures around the world, even minor efforts like these will save lives in India, a World Bank report states.
"A lot of activities were undertaken. Everybody joined in, and it became a movement," Thiruppugazh said.