Editor's Note: Kate Andersen Brower is a CNN contributor and the author of the book "First in Line: Presidents, Vice Presidents and the Pursuit of Power." She has written two other books about the White House, "First Women: The Grace and Power of America's Modern First Ladies" and "The Residence: Inside the Private World of the White House." The opinions expressed here are hers.
The four living former first ladies – Rosalynn Carter, Laura Bush, Hillary Clinton and Michelle Obama – have broken protocol in unified fashion: they have called the Trump administration's "zero-tolerance" immigration policy of family separation "cruel" and "immoral" and "a shame to our country," condemning the practice of family separation in more forceful and impactful terms than their husbands. Images and audio of children being separated from their parents at the border between the US and Mexico have captivated, and largely appalled, the country.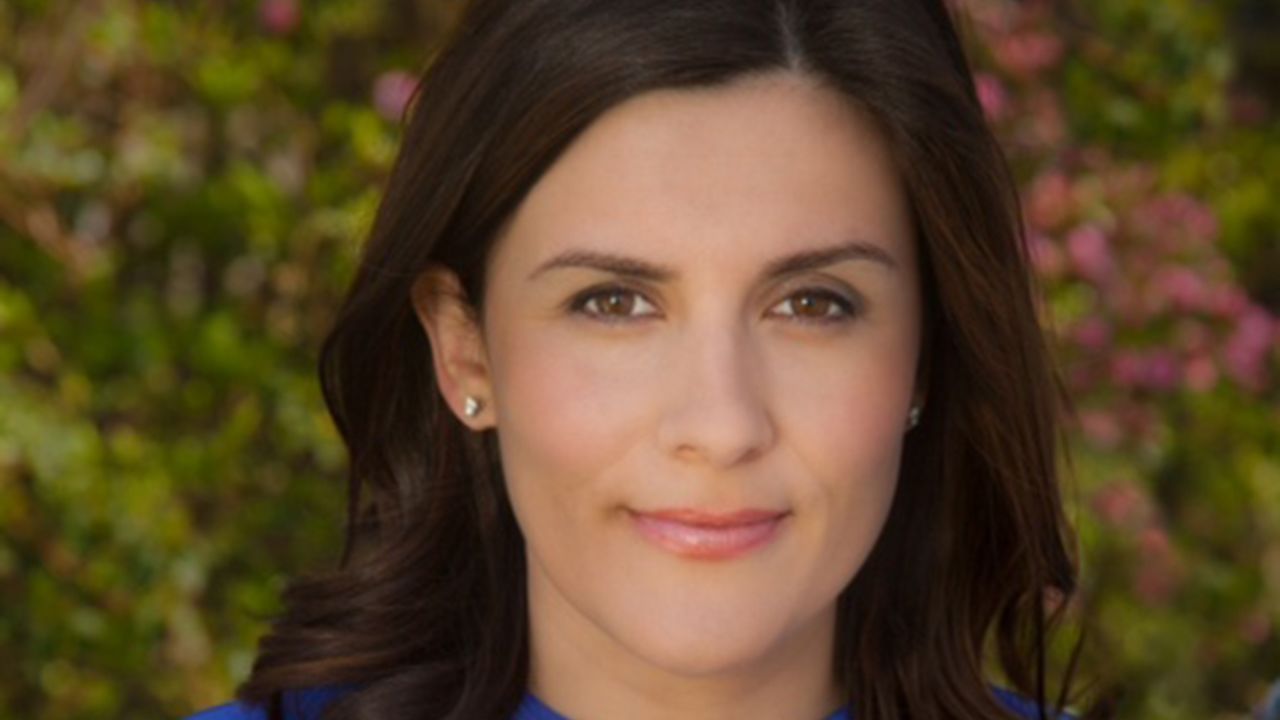 The tradition of former presidents being quiet bystanders to history and refusing to weigh in on the pressing issues of the day has been overthrown by this small group of women who realize the weight of their words and the power they command. All four of them are united in their roles as mothers and in some ways, while uniting publicly against the sitting president and his policies is an unprecedented act, because they are doing it as mothers they are shielding themselves from seeming too politically motivated.
It started, surprisingly, with the President's own wife, Melania Trump, whose communications director Stephanie Grisham told CNN in a statement on Sunday: "Mrs. Trump hates to see children separated from their families and hopes both sides of the aisle can finally come together to achieve successful immigration reform. She believes we need to be a country that follows all laws, but also a country that governs with heart."
Not long after that, Laura Bush, the wife of the last Republican president, took a remarkable step and penned an op-ed for The Washington Post. In it she wrote, "I live in a border state. I appreciate the need to enforce and protect our international boundaries, but this zero-tolerance policy is cruel. It is immoral. And it breaks my heart." One Republican spokesman who asked not to be named told me he was surprised by how outspoken Laura Bush was being, but that he was proud of her: "That unusual sound you hear," he said, "is the voice of reason."
The floodgates opened with Bush's op-ed Sunday, almost as though she was giving her fellow former first ladies, members of an exclusive club, the go ahead to speak their minds. Michelle Obama retweeted Bush's link to the piece and wrote,"Sometimes truth transcends party." At an event in New York on Monday Hillary Clinton said, "The test of any nation is how we treat the most vulnerable among us. Laura Bush made that case eloquently in The Washington Post this weekend. … She is absolutely right."
Also on Monday, Rosalynn Carter, the oldest member of the group, released a statement harkening back to her time as first lady seeing refugees leaving Cambodia for Thailand. "I visited Thailand and witnessed firsthand the trauma of parents and children separated by circumstances beyond their control," she wrote. "The practice and policy today of removing children from their parents' care at our border with Mexico is disgraceful and a shame to our country."
Meanwhile, the White House is pushing back, activating a blame game, with press secretary Sarah Huckabee Sanders and Department of Homeland Security Secretary Kirstjen Nielsen calling to task past administrations, including George W. Bush's, for signing off on laws that have contributed to the crisis immigrant families face today. "Frankly, this law was actually signed into effect in 2008 under [Laura Bush's] husband's leadership, not under this administration," Sanders said during Monday's press briefing.
There have been many, many other moments – among them Trump's campaign-era proposal to ban all Muslims from the United States and his insistence that Barack Obama bugged Trump Tower during the campaign – when the former presidents could have spoken up more forcefully, but they have not, in part because of a longstanding tradition of former presidents not criticizing or undermining the sitting president from the sidelines. Bill Clinton, for one, has broken that tradition by tweeting "These children should not be a negotiating tool," and calling for them to be reunited with their families.
But when it comes to the forced separation of children from their parents, it really is the former first ladies who appear to have had enough and who have led the charge. As a cohort, these women are wives, working mothers, and close political advisers who have been transformed into international celebrities simply because of whom they chose to marry. They are often beloved, sometimes vilified, and they are almost always their husbands' most trusted counselors.
While it takes a nation to elect a president, "we were elected by one man," Laura Bush said in her commentary. Their position is not enshrined in the Constitution, and the role of the unpaid spouse seems incredibly anachronistic in today's world, especially since these women helped get their husbands elected and are then confined to the East Wing. But Rosalynn Carter understood decades ago the covert power a first lady wields. "I have learned," she said in an interview for my book First Women, "that you can do anything you want to."
They have a sisterhood and friendship that often crosses party lines, as it did with Michelle Obama and Laura Bush who became friends, and before them Barbara Bush and Lady Bird Johnson and Rosalynn Carter and Betty Ford, who were all close. Last November, Laura Bush revealed that she has had tea with Melania Trump since her husband took office and told CNN, "I just think she's done a lovely job." She was largely sympathetic to the Trumps and said, "I wish them the very best. That's what every American should wish for the people in the White House since they are our president and first family." To be fair, George W. Bush made headlines last year when he criticized the isolationist policies of the current administration but he did not name any names. It seems separating parents from their children was a bridge too far for Laura Bush and she is bravely calling this White House out by name.
Get our free weekly newsletter
Sign up for CNN Opinion's newsletter.
First ladies have a moral power that press secretaries, and even presidents do not share, in part because they are not political and they do not often weigh in on politics. When they do, it matters. A source for my book "The Residence: Inside the Private World of the White House," said it best when he told me: "The first lady can pick up the telephone and change your life." And Laura Bush, now the matriarch of our country's most famous Republican dynasty, understands that.