Editor's Note: Mekela Panditharatne is a lawyer with the Natural Resources Defense Council. The opinions expressed in this commentary are her own.
(CNN) —
Reacting to a report that Scott Pruitt used his position as administrator of the Environmental Protection Agency to try to get his wife a job with a conservative political group, Fox News host Laura Ingraham tweeted Wednesday that Pruitt has "gotta go." We've been here before.
Rewind to March 1983, and a mood of insurrection prevailed at the EPA. On the heels of the forced resignations of Administrator Anne Gorsuch and other top Ronald Reagan appointees "at the agency," the Washington Post reported that a weary general counsel's office celebrated with champagne.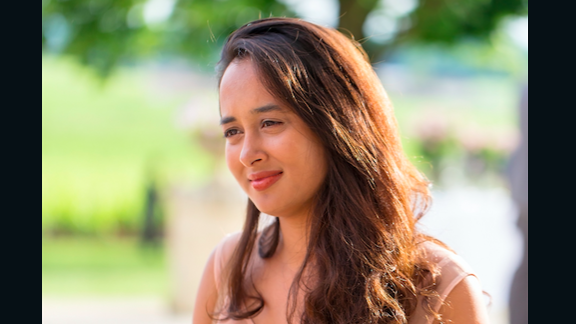 Like Pruitt, Gorsuch had been plagued by a series of well-publicized scandals before she resigned after just less than two years in the top EPA job. Unlike Gorsuch, Pruitt has hung on to that job. While Pruitt's ethical missteps are reportedly striking a sour note with top White House aides, President Donald Trump persists in his view that Pruitt remains an effective vehicle for his anti-regulatory agenda. "Scott Pruitt is doing a great job," Trump said last week.
But Trump's view is not well-supported. Pruitt has not only stumbled in his quest to rapidly dismantle protections, he has lifted any veil of legitimacy from his ventures.
First, Pruitt's bellicosity as he attempts to dismantle Obama-era environmental rules can't hide his shoddy workmanship. EPA's actions in rescinding or delaying rules are stumbling in court at a high rate. That's often because Pruitt's EPA fails to show a robust rationale for repeal or delay, or elides compliance with other procedural requirements.
To wit: At least 79 cases have been filed against the EPA's regulatory actions under Pruitt, according to a staff report by the US Senate Committee on the Environment and Public Works released in May by its ranking Democrat, Sen. Tom Carper. Of at least six cases that have been fully reviewed by courts, the EPA lost four cases outright, the report states. These include unlawful attempts by the EPA to suspend regulations curbing methane emissions from new oil and gas wells, and to delay implementing standards on cancer-causing fumes from composite wood products. In another case, Pruitt backed down on a proposal to withdraw a regulation on mercury pollution after being sued by the Natural Resources Defense Council.
More fundamentally, Pruitt's glad-handing with industry lobbyists and open suppression of nonpartisan science has done longer-term damage to the arguments wielded by some conservatives for easing environmental rules.
But it wasn't always like this. A flurry of legislative activity by Congress during the Richard Nixon administration in the 1970s produced the bedrock environmental laws that expanded the federal government's role in protecting clean air and water. Protecting the environment enjoyed popular appeal and bipartisan support.
In response, a web of think tanks and industry-friendly policymakers crafted the intellectual architecture that would undergird a backlash to these efforts.
Their arguments rested on a "new federalism," now voguishly retailored as "cooperative federalism" – a concept meaning cooperation between federal, state and local governments but which was instead used as shorthand for defanging federal enforcement power. They also relied on questioning the science behind environmental regulation. Gorsuch was an early adherent of this movement. So is Pruitt.
Gorsuch was felled for scandals involving mismanagement of critical EPA programs. But it's Pruitt's open corruption – and continued tenure – that has done more to stain the enterprise as a hollow front for pocket-lining and industry favoritism.
Take, for example, recently released emails showing that the Pruitt EPA tried to block the release of a public health study on water pollution near military bases and chemical plants. The study, performed by the US Department of Health and Human Services, concluded that lower levels of certain chemicals – known as PFOA and PFOS – in drinking water endanger human health than the levels currently considered safe by the EPA. The EPA's move is out of step with the flavor of the political moment – across the country, concern about these chemicals is energizing congressional races on both sides of the aisle.
Consider, too, the unprecedented challenge the Pruitt-led EPA issued to another agency's scientists, when the National Marine Fisheries Service concluded that two pesticides, chlorpyrifos and malathion, could jeopardize the continued existence of 38 listed fish species. Pruitt announced that he would press the agency to revisit its opinion.
Pruitt himself is under investigation by the EPA's inspector general for allegedly lobbying on behalf of the mining industry while in office. He has stacked the EPA with former coal and chemical industry lobbyists and appointed industry insiders to the EPA's scientific advisory boards. The agency has also been challenged for allegedly removing or downplaying key economic data in repeal proposals.
These actions appear to reveal cloddish sleights of hand rather than the expression of earnest principles. They expose any purported defense as a bluff.
Get our free weekly newsletter
It's against this backdrop that Pruitt's hobnobbing with lobbyists for favors and other ethical transgressions should be viewed. Taken together, Pruitt is facing at least 12 federal investigations.
Pruitt being a champion for his own cause is a myth.