Story highlights
After 19 years on Wall Street, Chris Babu found that stress was taking a major toll on his health
He began writing to relieve stress, eventually turning it into a new career
In December 2015, Chris Babu suddenly became very ill.
For weeks, he was dizzy, nauseated and couldn't ride the subway without feeling like he was going to pass out or be sick. One doctor thought he might have a parasite, but the treatment didn't work.
"A gastroenterologist told me my problem was stress," Babu said.
For 19 years, he had worked as a trader on Wall Street. "It was an intense existence. There's a lot of stress inherent in the job."
Babu was in the mortgage-backed securities business and managed a balance sheet of $15 billion. He says his average trades were $50 million. Working 60-hour (minimum) weeks and paying attention to the overnight markets in Tokyo and Hong Kong, Babu felt his job take over his life. But he was afraid to show any signs of pressure at work.
"Wall Street is a very macho place. It's like a shark tank. You show any sign of weakness, and you get eaten alive."
As his work responsibilities piled up, so did his health problems.
There was high blood pressure, sleep apnea, tension headaches, constant upset stomach and chronic back pain. He was diagnosed with general anxiety.
The stress from his job started to affect him outside the office as well.
"When you're under a lot of stress like that, every little additional piece of stress feels like a 2-ton weight on your shoulders. For me, that thing was the subway. I had a lot of anxiety due to the subway."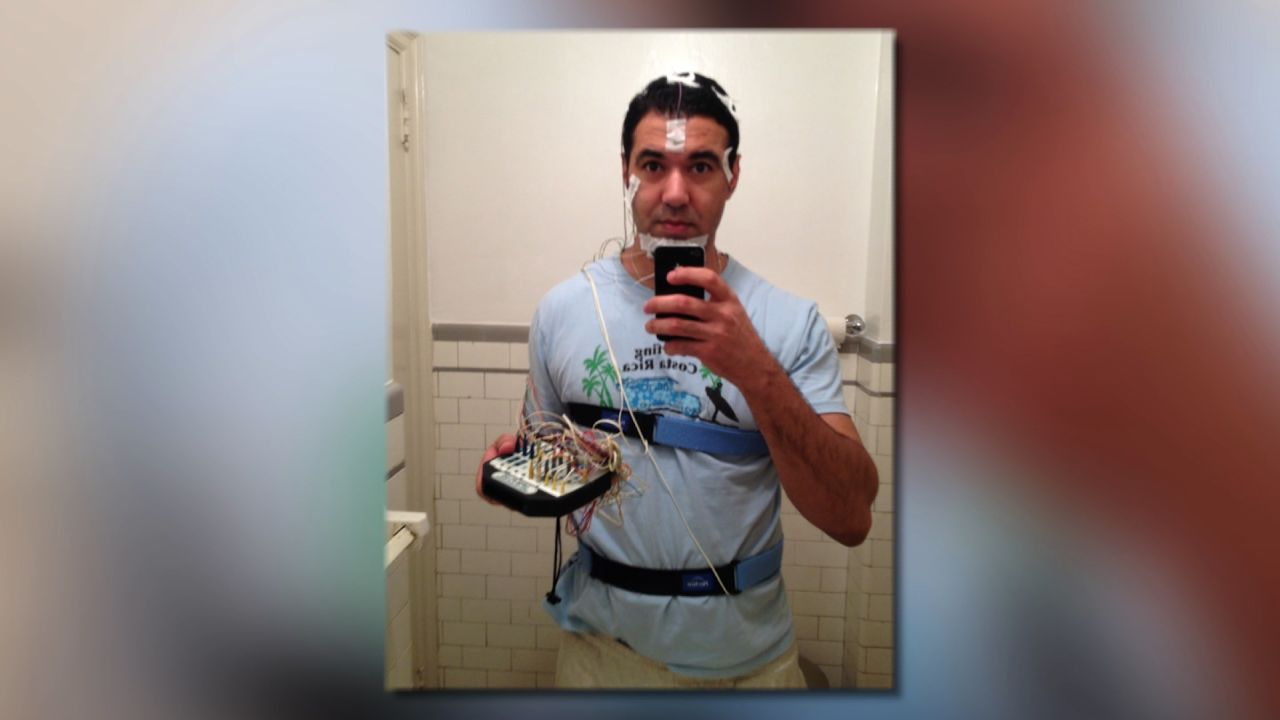 Inspiration from the least likely place
Then, a strange thing happened. During one of Babu's dreaded subway commutes, he saw a light at the end of tunnel.
"I was sitting there trying to think of ways to make math more fun for my daughter, and I got the idea for my book. It's a story about teens that go on a hellish journey through the subway system in which they have to solve problems along the way."
The seed was planted, and the idea took root in Babu's life.
"I would come home from work, have dinner with my family and then would start writing until midnight or 1 a.m."
Soon, writing became an essential part of his life.
"Once I started writing, I could escape into this sci-fi world. It was such a great way to deal with the stress and pressure of what was going on in my day job."
But his newfound escape could not stop that mysterious illness from taking hold in December 2015. It came after he learned that he would have to lay off many of his co-workers at the bank. The stress of the pending layoffs, Babu said, helped push his declining health over the edge.
"I knew I had to make a change. I wanted to try and be a writer."
A new chapter
In July 2016, Babu traded in his job on Wall Street and began focusing on writing full time.
"All my former colleagues, when they found out what I was doing, thought I was crazy. Like 'How could you give up 20 years of what you've built up over here in this industry to go do something that you've never done before and not qualified for?' They didn't understand that."
As Babu started spending his days and nights at home writing instead of commuting to Wall Street, he noticed changes in his health.
"All these symptoms that I had when I was working on Wall Street, they started disappearing. My blood pressure went back to normal. I didn't have to wear my sleep apnea mask anymore, and my pain went away."
But all the stress and anxiety from his Wall Street years helped fuel the next chapter in Babu's life: being a published author.
"I sucked at first, as expected, but I put in the work. I learned. I practiced."
Eventually, the work paid off, and Babu signed a publishing contract for three books. His first book, "The Initiation," was published in February, and he's working on the next two.
"Who would have thought I could start writing after a career doing something totally different at 40 years old, but it is possible," Babu said. "A lot of people have a lifelong dream of writing a novel. That was not one of mine. It was a sudden inspiration for me, and I feel like I've really found that thing that I'm supposed to be doing."