Story highlights
World Cup begins in Russia Thursday
Messi, Ronaldo lead star-studded games
Russia footing record fee
Off-field tension a concern
(CNN) —
The Russia 2018 World Cup is loaded with fascinating plot lines on and off the pitch. Names like Cristiano Ronaldo, Lionel Messi and Mohamed Salah lead a chorus of superstars striving to be crowned the kings of football.
Mat Ryan's first World Cup memory came 12 years ago, when the Australian was in the infancy of his now blossoming goalkeeping career.
The host nation, meanwhile, has emerged as perhaps the tournament's most controversial site since Argentina's military regime hosted in 1978.
All sorts of questions have emerged ahead of the World Cup launch Thursday. Here's a look at some of the most intriguing ones: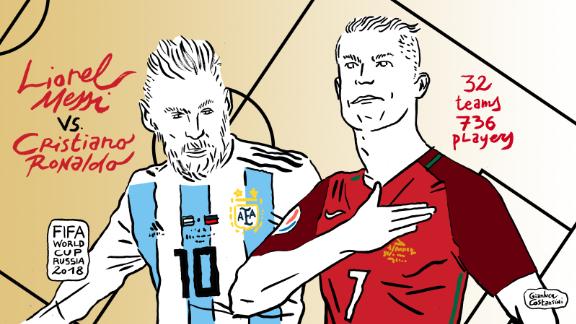 INTERACTIVE: World Cup in numbers
SCHEDULE: Matches and kickoff times
READ: Spain sacks coach after he takes Real Madrid job
READ: US-Mexico-Canada win 2026 World Cup bid
Now or never for Messi and Ronaldo
With Ronaldo at 33 and Messi turning 31 this month, there is a feeling that both superstars won't get a better chance to capture the one major title that has evaded them.
True, this generation of elite athletes – from Rafael Nadal and Roger Federer, to Tom Brady and LeBron James – is changing the rules of longevity.
But even if Messi and Ronaldo return for a farewell at Qatar 2022, the chances of either having a supporting cast of equal strength is low.
Ronaldo's Portugal is ranked world No. 4 by FIFA, coming off the high of winning Euro 2016, and aided by the emergence of 23-year-old Manchester City midfielder Bernardo Silva.
Messi's Argentina is just a notch behind at No. 5, returning strengthened after losing by an extra-time goal against Germany in the 2014 final.
Messi will operate the attack with veteran marksmen Sergio Aguero and Gonzalo Higuain – both in their third World Cups – and emerging 24-year-old Paulo Dybala.
A World Cup win for either Messi or Ronaldo could finally put to rest the debate of which of the two is the greatest ever. Or would it?
READ: 11 moments that shook the World Cup
How do Germany and Brazil stack up?
Defending champion Germany returns with coach Joachim Löw and much of the same cast from the 2014 final – minus Philipp Lahm and Bastian Schweinsteiger. Replacing them as team leaders are Real Madrid's Toni Kroos and Paris Saint-Germain's Julian Draxler. Look for super-sub İlkay Gündoğan of Manchester City to make an impact.
Brazil, meanwhile, brought in manager Tite to replace Dunga. Under his wing, Brazil is playing with renewed freedom and has not lost in two years.
Neymar is fully fit and will be joined in attack by World Cup newcomers Gabriel Jesus and Philippe Coutinho, with Thiago Silva – suspended in that 7-1 debacle against Germany in 2014 – anchoring the back line. Twenty-five-year-old Roma goalkeeper Alisson Becker has been dubbed the "Messi of keepers" by a former coach. No pressure then.
READ: Russia 2018 to be World Cup of technology
What are the most intriguing group matches?
Portugal vs. Spain, June 15: It is rare to see two tournament favorites pitted in a group stage match. Spain will boast a veteran squad including David Silva (Manchester City), Diego Costa (Atletico Madrid) and Champions League bad boy Sergio Ramos (Real Madrid). Will Spain's captain Ramos be a little gentler covering Madrid teammate Cristiano Ronaldo? Don't count on it.
Argentina vs. Iceland, June 16: Messi and co. will start their campaign against the pesky darlings of Euro 2016. Argentina would be wise not to look at Iceland as a tuneup for Croatia and Nigeria.
Led by Everton's Gylfi Sigurdsson, the Icelanders will be looking to thunderclap their way back to another big upset after taking down England in the Euros.
Germany vs. Mexico, June 17: Look for CONCACAF champion Mexico – led by a rejuvenated Javier Hernandez (West Ham) – to pose a bigger threat to FIFA World No. 1 Germany after getting rolled over 4-1 in last year's Confederations Cup.
Egypt vs. Saudi Arabia, June 25: On that note, if Salah is able to provide even 20 quality minutes for Egypt after that bruising collision with Ramos in the Champions League final, he'll give the Pharaohs a big moral lift.
But this match has ample intrigue off the pitch. Saudi, playing in its fifth World Cup since 1994, and African giant Egypt are both strong candidates to qualify for Qatar 2022. One small issue: The two are allies in an aggressive economic blockade against the Gulf emirate.
England vs. Belgium, June 28: Given this is the third group match for each team, one or both may have already qualified over Panama and Tunisia.
But Premier League fans will tune in for the sheer star power representing the league, including Belgians Eden Hazard (Chelsea), Kevin De Bruyne (Manchester City) and Romelu Lukaku (Manchester United), against England's Harry Kane (Tottenham), Raheem Sterling (Manchester City) and Jamie Vardy (Leicester City).
READ: And the winner of the 2018 World Cup will be …
Which young players could breakout in Russia?
Just 19, France's Kylian Mbappé is one of the biggest names in world football – and no stranger to pressure. Moving for a reported fee of more than $215 million last summer to Paris Saint-Germain, the Parisian responded with a solid 21-goal, 16-assist campaign. Operating alongside the likes of Paul Pogba will allow him room to maneuver in Russia.
Everyone knows about Salah, but 23-year-old Egyptian Mahmoud Hassan is a speedy winger coming off a 16-goal campaign in the Turkish League who may surprise foes.
Hirving Lozano of Mexico notched 19 goals for PSV Eindhoven in the Dutch league. The pacy 22-year-old could create chaos for opponents if given the starting nod.
Twenty-year-old Ismaila Sarr of Senegal has been making an impact in France's Ligue 1. The dynamic forward has scored two goals in 10 international appearances, but has now cracked his way into his country's starting lineup.
Tottenham's Dele Alli is by no means a secret, but this could be his breakthrough moment on the international stage. The 22-year-old has scored just twice in 25 appearances for England but his near telepathic relationship with Spurs teammate Kane could prove crucial to his team's chances of success.
READ: Your Country Needs You! What nationality means to the modern-day footballer
What price the World Cup?
Estimates for the total cost of hosting the World Cup range between $13.2 billion and $14 billion, according to Russian news reports.
They include costs for building or refitting 12 new stadiums, modernizing 20 railway stations, repairing 178 kilometers of roads and expanding airports in the 11 host cities.
The figures may seem high, and greatly exceed the $11 billion costs of Brazil's 2014 World Cup. But they are a drop in the ocean compared to Russia's cost of hosting the Sochi 2014 Winter Olympics. That total? $51 billion.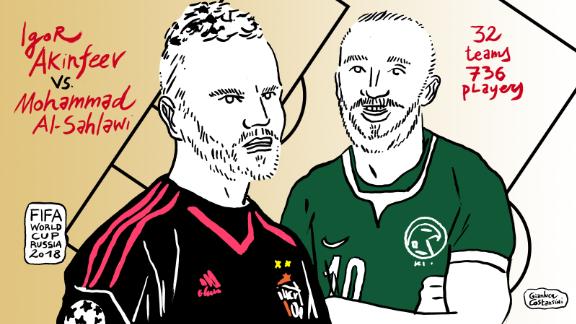 READ: How Australia kept fit on 250,000 km World Cup journey
What are the biggest off-field talking points?
It's difficult to say whether any World Cup has had this much controversy before a ball has even been kicked, although Qatar 2022 could be a contender.
British-Russian tension is at a recent high following the poisoning of a former Russian spy and his daughter in England in March. Both countries have since expelled diplomats, while the UK Foreign Office has issued a travel warning to its citizens, citing "anti-British sentiment."
The Foreign Office also flagged the potential for discriminatory behavior in Russia against minorities and the LGBT community, an ongoing concern raised by several players in the run-up to the tournament.
Meanwhile, Britain is in no hurry to renew a visa for its highest-profile Russian resident – Chelsea owner Roman Abramovich.
Fanning the flames, former UK prime minister David Cameron – a champion of England's losing 2018 World Cup bid – suggested in April that Russia won its bid illicitly.
"We wanted to lead the world in great sporting events that bring people together," he told a group at think tank Chatham House. "Yet how did Russia end up winning the bid for the 2018 World Cup? I will let you fill in the blanks on that one."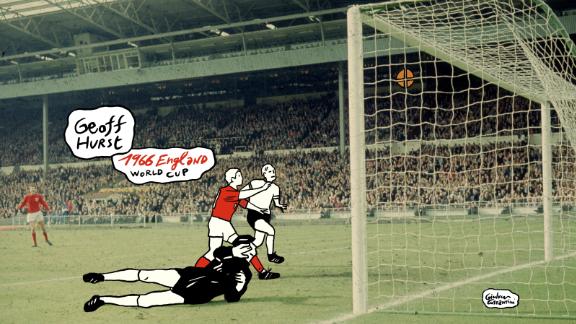 Photos: Key World Cup moments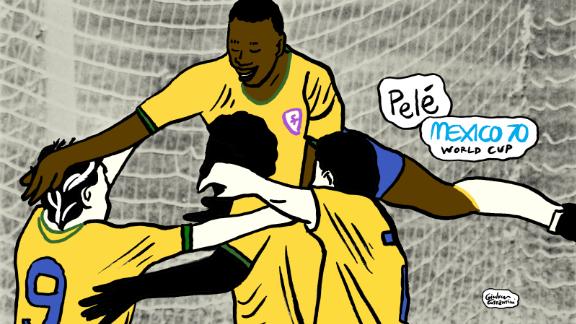 Photos: Key World Cup moments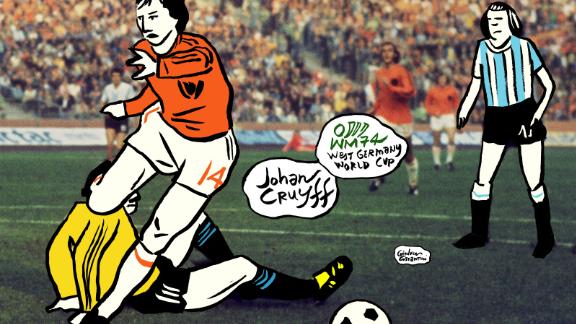 Photos: Key World Cup moments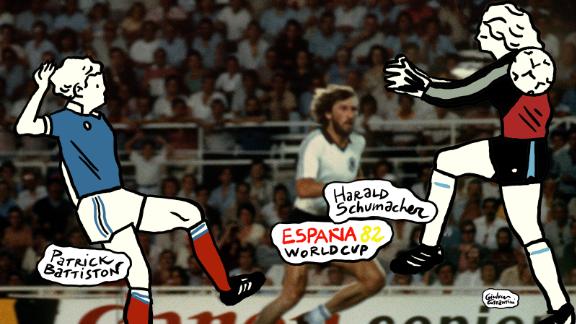 Photos: Key World Cup moments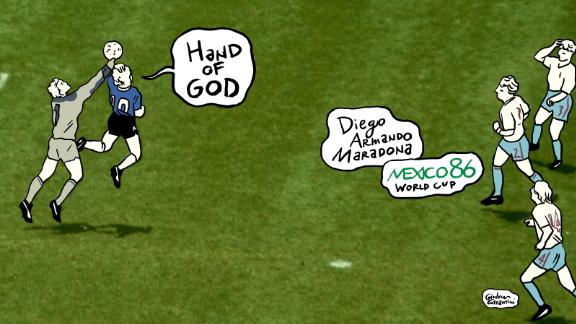 Photos: Key World Cup moments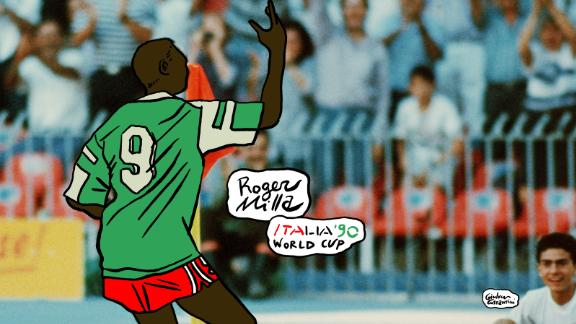 Photos: Key World Cup moments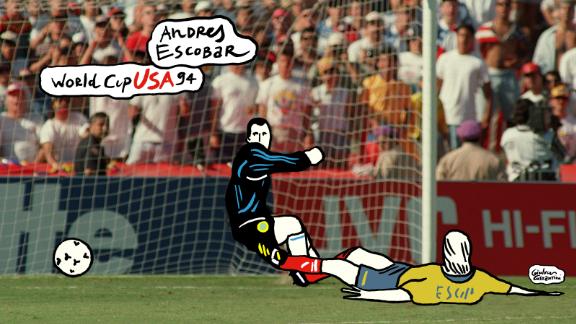 Photos: Key World Cup moments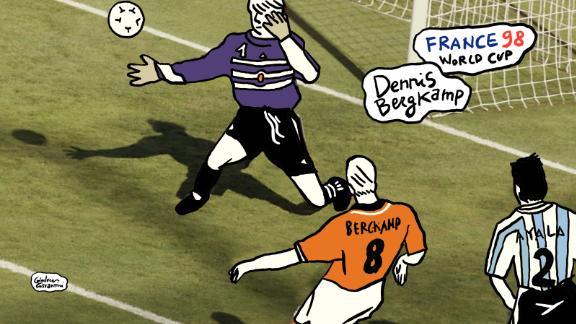 Photos: Key World Cup moments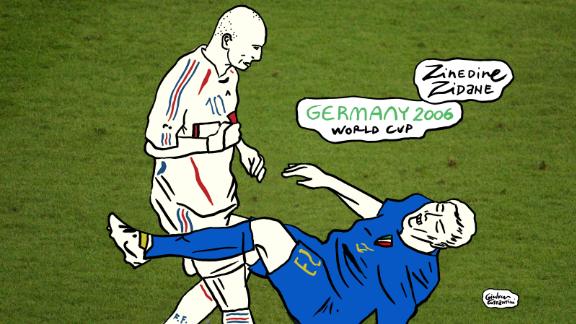 Photos: Key World Cup moments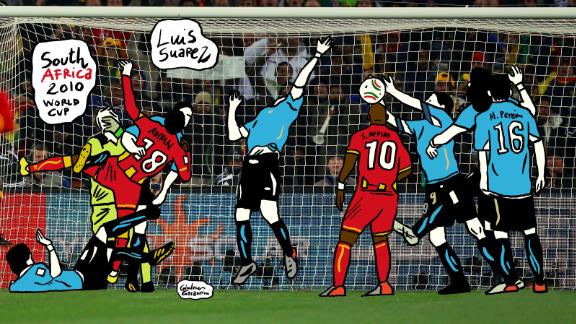 Photos: Key World Cup moments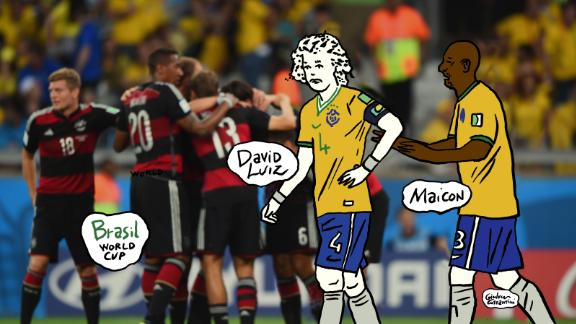 Photos: Key World Cup moments