Tuesday's meeting between US President Donald Trump and North Korean leader Kim Jong Un was one surreal summit. At one point, Kim even told Trump that people would view the Singapore talks as something out of "a science fiction movie." From Häagen-Dazs ice cream to Trump's suggestion that North Korea could develop some of "the best hotels in the world" to an emotional Dennis Rodman, here are memorable scenes from the summit.
A historic handshake
In a moment that might have been unthinkable just months ago, Trump and Kim walked toward each other to shake hands. Trump warmly touched Kim's arm during the handshake. Afterward, the two men posed together against a backdrop of American and North Korean flags lined up side by side.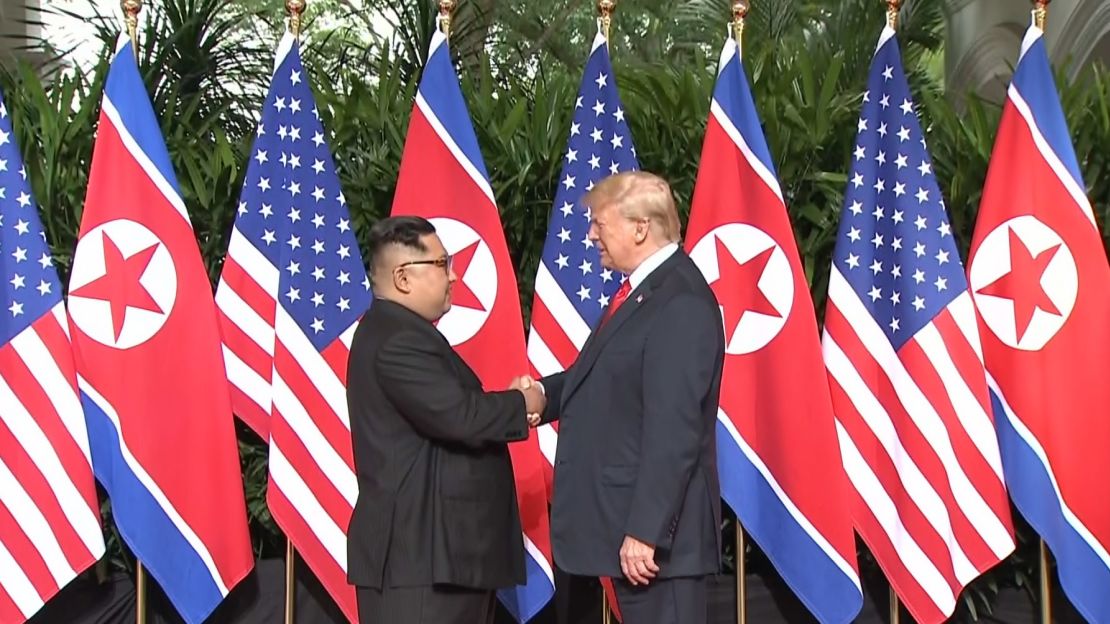 North Korean officials who negotiated the summit logistics with US counterparts were "very conscious" of the optics of presenting the US and North Korea on level footing, a US official involved in the discussions told CNN.
"They wanted to make sure both in ceremony and in security and every other way that we're presenting to the world an image that presents them as equals," the official said. "The North Koreans were very conscious of that."
The US largely agreed to North Korea's demand for parity in all aspects of the summit, from the number of officials during the bilateral meetings to the number of US and North Korean flags side by side during the arrival ceremony. North Korean propaganda undoubtedly will use the images of the six US and six North Korean flags in the background of the Trump-Kim handshake to suggest the US and North Korea are on level footing.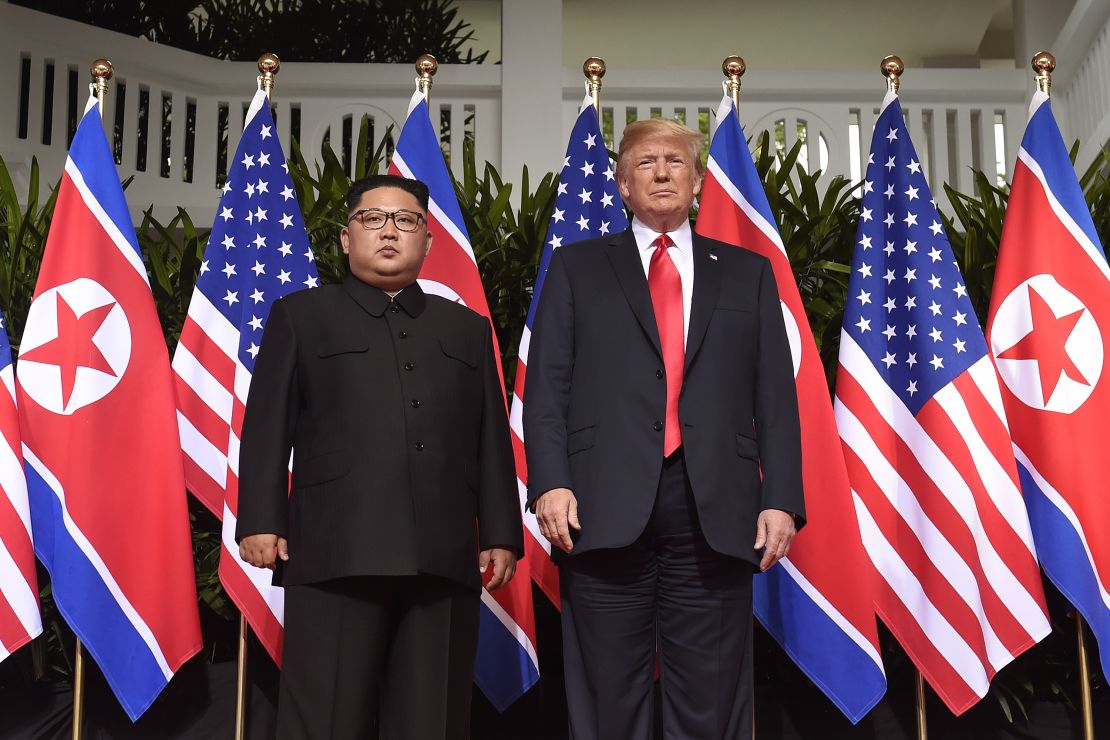 'A very important document,' a movie trailer-like video
Trump and Kim signed a joint statement as part of the summit, which Trump described as "a very important document."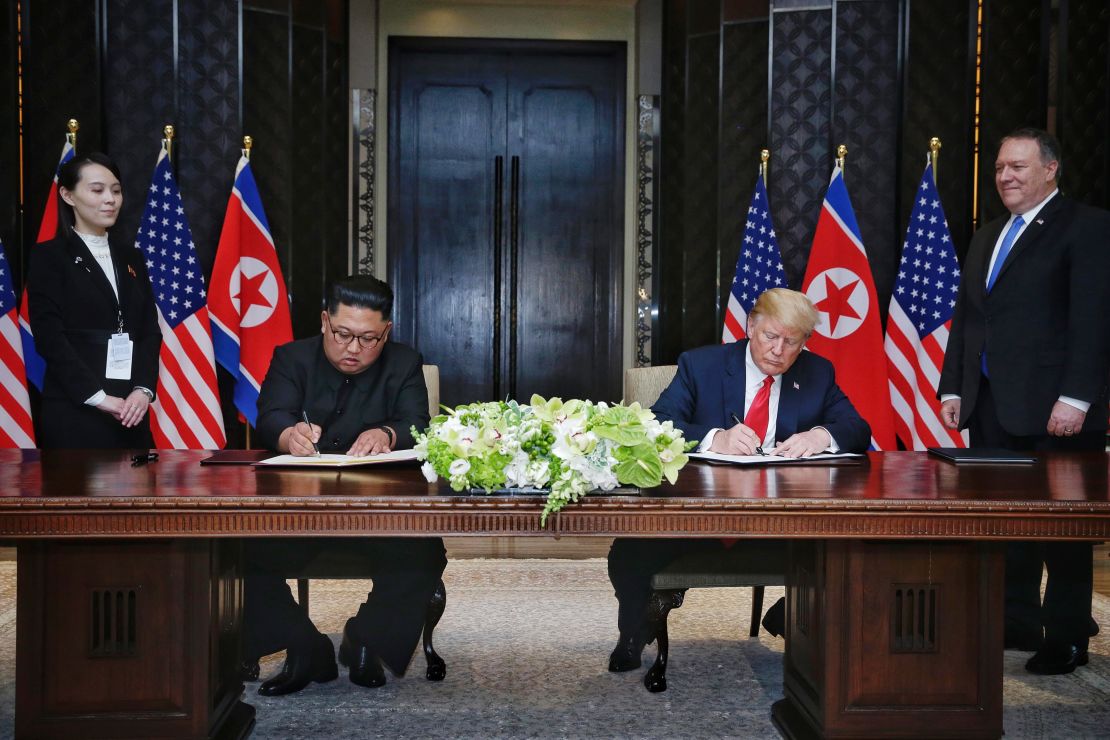 The document says the US and North Korea will join together "to build a lasting and stable peace regime on the Korean Peninsula." It also says North Korea will "work toward complete denuclearization of the Korean Peninsula."
The agreement is vague, however, and does not include a timeline for achieving the stated goals.
Before leaving Singapore, Trump spoke to reporters at a news conference, which started with a video that resembled a movie trailer.
The video, which shows images of Trump and Kim, features a narrator's voice saying, "A new world can begin today, one of friendship, respect and goodwill. Be part of that world, where the doors of opportunity are ready to be opened. … Can history be changed?"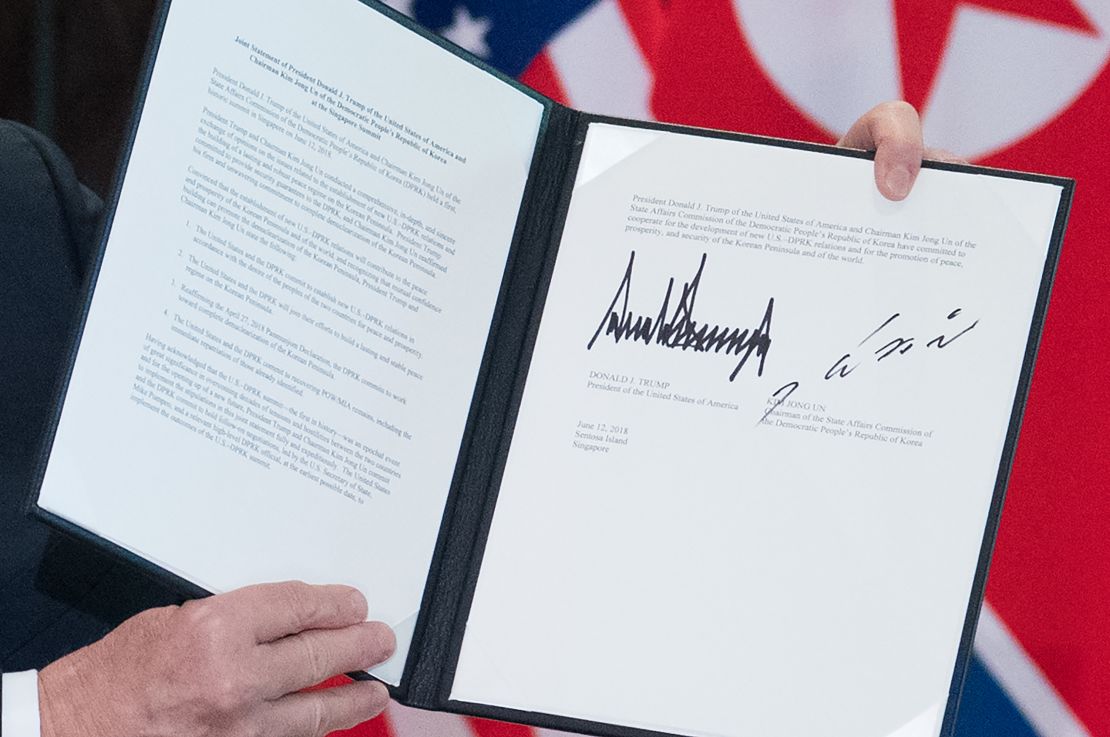 A menu that featured Häagen-Dazs and fried rice