(CNN) —
A year and a half after Donald Trump cruised into the Oval Office, spotlighting the fact that thoroughly unqualified men can still best eminently qualified women on little more than racial and gender resentment, it hasn't gotten any easier to be a woman in politics. And the problems aren't just with conservative opponents to more liberal women – they come from progressives, too.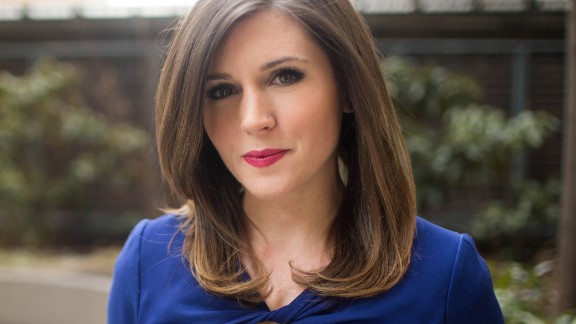 Courtesy of Jill Filipovic
Take George Soros, a man who generously funds progressive causes and by most measures is using his fortune to do good in the world. Still, Soros told The Washington Post he hopes Sen. Kirsten Gillibrand of New York doesn't get the Democratic nomination for president because she pushed Sen. Al Franken to resign in the wake of sexual harassment allegations. Taking that stand, Soros said, was done "in order to improve her own chances" of getting ahead in securing the Democratic presidential nomination in 2020.
Gillibrand, who has been vocal in her efforts to press Congress to address sexual harassment, has said her decision to say publicly that Franken should resign was difficult, though other Democratic colleagues quickly echoed her call.
Soros' singling out of Gillibrand as the one Democrat he doesn't want to see succeed reiterates a common but tired narrative: Ambitious woman undermines good man (who was also ambitious, but that's a good thing in his case). It's a venomous stereotype that stymies women's chances for success, not just in politics, but nearly everywhere. It's the same stereotype that makes it hard to prove rape cases – there's often a subtle or not-so-subtle suggestion that an accuser could ruin the life of the accused that obscures what he's actually accused of doing. It's the same stereotype that gets ambitious women tagged as unlikable bitches.
But there's a deeper assumption there, too, one that is even more pernicious and harder to change: the basic belief that men are entitled to positions of power while women are interlopers and usurpers. Gillibrand, as a woman in politics, is indeed breaking barriers, but along with that comes the assumption that she needs to prove herself worthy of the role in a way that men do not.
Franken, whose politics were in the right place for Soros and other progressives, enjoyed the simple assumption from many that he was entitled to his Senate seat. When that assumption was challenged – not out of the blue by a scheming woman seeking to unseat him, but by his own past actions, captured on film – it's telling that much of the anger was directed toward the woman speaking out, not the man who actually made the objectionable choices.
Gillibrand remains one of the most liberal members of the Senate. Her politics trend left on just about every issue (she was more moderate on guns earlier in her career). Between her and Franken, there's not much ideological daylight; she's also known as an effective dealmaker, a woman who is good at her job. And yet, unlike Franken, she has never had the benefit of being assumed to belong in her role.
There are fair critiques to be made of the process by which Franken left the Senate, and a good argument that there should have been a more formal investigation from which to come to a decision. But in the midst of an international reckoning with the ills of sexual harassment and sexual violence, what Gillibrand did was less calculating than candid.
She's not a dumb woman; she couldn't possibly have thought that calling for the resignation of one of the most beloved members of the Senate was going to earn her any popularity points. But she has staked her career and her public persona on standing up for women in the face of badly behaved men – even when it's inconvenient. And for her, one imagines it's personal: Gillibrand herself wrote about the creepy, sexist comments her male colleagues repeatedly made to her. She was expected to just suck it up; after all, the halls of the Senate were rightfully theirs.
Get our free weekly newsletter
In the age of Trump, you would think more of us would have concluded that unchecked sexism has further-reaching implications than just uncomfortable personal interactions – that it can be an animating force for serious malevolence and abuse of power. With midterms approaching and a larger-than-ever bench of female candidates running for office – and after that, a presidential race where several of the potential contenders are women – we'll see just how well Democrats, especially those with the power to influence elections, learned the lessons of 2016. If Soros' comments are any indication, there's a significant chunk of the Democratic electorate – I imagine a mostly male chunk – who haven't learned much at all.