A slow-moving flood of lava destroyed hundreds of homes in the southeast area of Big Island, turning what had been a scenic bay dotted with beach homes, lush greens and turquoise waters, into a dark slab of steam and lava.
By Tuesday morning, the lava had completely filled Kapoho Bay – shocking residents and frequent visitors who realized that their beloved bay was gone. It was where vacationers enjoyed tide pools, snorkeling and picnics, reported CNN affiliate Hawaii News Now.
"It's incredibly saddening," Jason Hills, who makes a yearly visit, told the station. "Kapoho Bay was just a little calm water gem where people could play, swim, hang out in the tide pools. It was green and beautiful, great trade winds, and now it's just a big hunk of lava rock."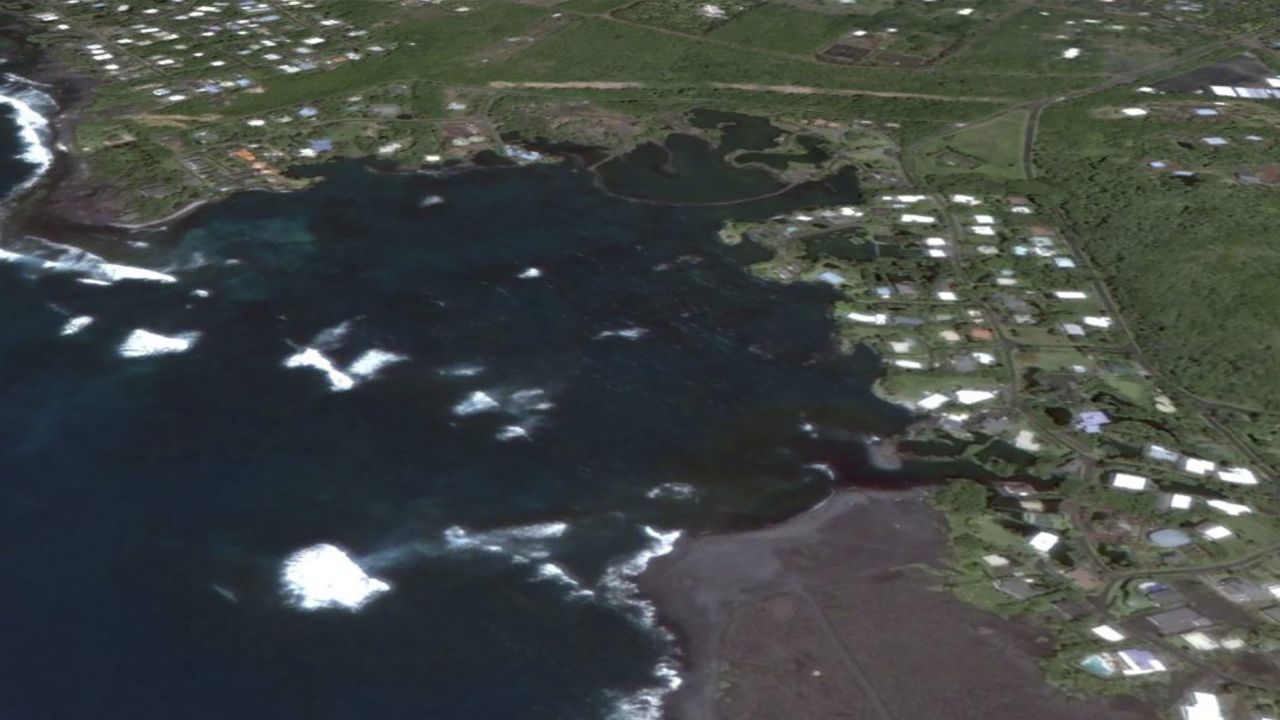 So far, it was unclear how many homes have been affected, but Hawaii Civil Defense Administrator Talmadge Magno said it was fair to say it was hundreds. The lava pushed into beach lots in Kapoho, which has about 350 homes and Vacationland, which has about 150. This doesn't mean all homes were affected, but authorities will have to count and match the areas with property maps.
About 80% of the homes are believed to be vacation homes, Magno told reporters Tuesday.
Lava from one of the fissures entered Kapoho Bay late Sunday or early Monday, forcing billowing clouds of steam into the atmosphere as hot lava hit the cool water of the Pacific Ocean. Fissure 8 was very active overnight into Tuesday, producing large amounts of lava that destroyed homes. The lava flow extended 0.8 miles from the shore.
"It's a slow-moving flood. Nothing stops it and the direction it goes," Magno said of the lava flow. "It continues its march to the ocean."
At least 12,000 earthquakes on Hawaii's Big Island in the last 30 days
Hawaii County Civil Defense authorities also warned about laze, a nasty mashup of lava and haze that sends hydrochloric acid and volcanic glass particles into the air. The large laze plume was blowing inland along the coastline and the agency warned residents to avoid the area.
At least 117 homes have been destroyed since lava began flowing, Magno said, but this doesn't include those affected in Kapoho and Vacationland.
CNN's Dan Simon, Stephanie Becker and Hollie Silverman contributed to this report.