Editor's Note: Chandra Bozelko served more than six years at York Correctional Institution. She was the first inmate to write a regular newspaper column from behind bars and her blog "Prison Diaries" has received Webby Awards and recognition from the National Society of Newspaper Columnists. Since her release, her work has appeared in the New York Times, USA Today, the Washington Post, and elsewhere. The views expressed in this commentary are solely hers.
(CNN) —
Harassment and assault of women is a serious problem and we need to correct our culture to eliminate it. But the recall in Santa Clara County, California, of Aaron Persky, the judge who sentenced Brock Turner, isn't the way to change things.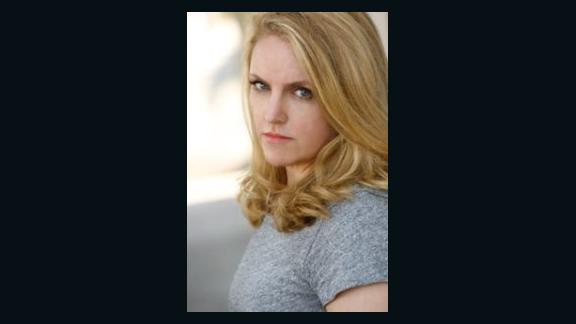 c/o Chandra Bozelko
The Brock Turner debacle raised controversy in 2016 when the former Stanford student, convicted of three felony counts of sexual assault, was sentenced to six months in a county jail, followed by three years of probation. "Obviously, the prison sentence would have a severe impact on him," Persky said when rejecting the state's recommended sentence of six years in prison.
The backlash against Turner, and by extension, Persky, came mostly from women's rights activists. It looked and sounded a lot like Attorney General Jeff Sessions' renewed tough-on-crime agenda announced in 2017: calls for mandatory minimum sentences for sex-based crimes and a sustained effort to remove a judge for, of all things, showing leniency. As someone who was sentenced to 10 years of correctional control (both prison and probation) for nonviolent crimes, Turner's was a sentence probably better suited for a defendant like me. Knowing that incarceration does little to rehabilitate people, I don't think Turner or society would have benefited from his spending any more time behind bars other than what Persky ordered.
Removing a judge who's known for independence and mercy – however misapplied you think that mercy was – only strengthens the prison industrial complex. In order to find easier ways of putting men in prison, including new judges who will sentence convicted sex offenders in prison for long terms, the campaign to stop rape – at least how it's manifested with the Persky recall – is starting to side more with police and prosecutorial power than women's rights. Thinking the police and punishment will guide people away from sexual violence is actually not new. Consider that the Violence Against Women Act was actually part of our country's toughest crime bill in 1994. The concept even has a name; it's called "carceral feminism" and the #metoo movement has resurrected discussion of it.
This strategy has so backfired that it has resulted in female victims' being incarcerated during the prosecution of rape cases because the prosecution – and impending punishment – was more important than the victim.
Consider these examples. In 2016, a woman diagnosed with bipolar disorder broke down on the stand as she testified at the Houston trial of the man who raped her. She was the second rape victim the authorities incarcerated in Houston to assure that she appeared at trial.
Before the outrage at what happened in Houston, people accepted it in the state of Washington in 2014 when a rape victim was jailed to assure she would come to court and testify. A 17-year-old rape victim was held in juvenile detention pending her attacker's trial in California in 2012. In 2003, an Ohio woman was actually sentenced for contempt for failing to appear at her attacker's trial. The judge who ordered this hoped that "the justice system [was] better for what [he] did."
For the most part, people familiar with the inner workings of the criminal justice system know recalling a judge for perceived leniency is problematic. Nearly one-third of graduating students at Stanford Law School signed an open letter opposing Persky's recall in 2016. Public defender Sajid Khan, a San Jose public defender and co-host of the "Aider & Abettor" podcast, warned on his blog that the plan to take down Persky may have a "a chilling effect on judicial courage and compassion."
Many feminists may have forgotten – or may have never known – that judicial mercy ultimately helps women, because it challenges a punitive system that's rooted in patriarchy. Women face more than just gender oppression; all oppressive systems – racism, classism – impact women in compounding ways.
As feminist theorist bell hooks described it, the "hierarchical rule and coercive authority" that allows powerful people to dominate the disenfranchised is what allows men to abuse women, and judges and police to abuse poor people of color.
This isn't to say that accountability isn't necessary to protect both women's rights and public safety. But there's a balance to be found between accountability and retribution. With a reduced sentence, Persky was aiming to achieve that balance with a particularly unpopular defendant. Before recalling him, I would have wanted to give the judge another chance to do that for less affluent, darker-skinned defendants, and held him accountable if he didn't.
Mass incarceration may be a waste of human potential and taxpayer money but it's also rife with valuable lessons on behavior control. Locking up 2.3 million people (according to the Prison Policy Initiative) has not greatly reduced the number of acts that offend us and harm us. The idea that harsh punishment and long terms of incarceration imposed under unyielding sentencing laws deter crime has been debunked, yet these are the tactics many women rely on in their plan to address gendered violence. Not only will it not work in the long term, it will ultimately backfire on women.
Get our free weekly newsletter
Justice reform and efforts to prevent any crime – not just sexual ones – can't operate at odds with each other. Nor can anti-rape activists side with systems that are inherently coercive, even if that means a judge who was lenient on a man convicted of rape remains to oversee other cases.