Story highlights
Once some children move farther from home, they are less likely are to continue taking medication
Behavioral modification techniques for ADHD symptoms include exercise, healthy eating and meditation
When Erin Delaney March was diagnosed with attention deficit hyperactivity disorder, or ADHD, she was 8 years old. Like most children with the disorder, March was prescribed medicine to help keep her focused and took it every day. But now, at 21, she self-regulates her medication.
"I still take my medication. I usually take it Monday through Thursday, because that's when I'll have my (college) classes, and then if I need to study on the weekends, I'll take it," March said. "When I graduate college, I'm not sure if I'll still be taking it. Because I've found that I'm more creative without it."
With more than 6 million children ages 4 to 17 diagnosed with ADHD in the United States, more and more are going into adulthood and wondering whether to continue taking their medication to combat symptoms and, if so, how often. March is just one of them.
Treatment for kids
ADHD is a disorder that deals with the inability to focus, and it comes in three types: inattentive, hyperactive/impulsive and combined. A person with the inattentive type of ADHD – also called attention-deficit disorder, or ADD – has trouble following directions or paying attention to details and is easily distracted.
A person with the hyperactive type of ADHD is restless, has trouble sitting still and is impulsive. A person with the combined type has equal amounts of inattentiveness and hyperactiveness. The CDC says these children are impulsive and restless, whereas children with ADD do not have the hyperactivity characteristic.
Pediatricians and child psychiatrists typically give parents a few treatment options: medication, behavior modification or both. Nearly 43% of children with ADHD in America are treated with medication alone. Some commonly prescribed medications are amphetamine/dextroamphetamine, known as Adderall; methylphenidate, known as Concerta or Ritalin; and lisdexamfetamine, known as Vyvanse.
Safety first
Dr. Angela Hutchins-Howard, a pediatrician and American Academy of Pediatrics fellow in Snellville, Georgia, recommends getting a doctor's input before practicing self-regulation of medication.
"It's safe, and I leave a lot of [the decision to self-regulate] up the parents," Hutchins-Howard said.
Sometimes, people who take ADHD/ADD medication regularly will build a tolerance to the side effects. But if a person practices self-regulation, Hutchins-Howard says, it can be harder to build that tolerance. And according to the Centers for Disease Control and Prevention, young children are more prone to side effects than older kids.
Common side effects of ADHD/ADD medication include decreased appetite, nausea, trouble sleeping and moodiness.
Russell A. Barkley, a clinical professor of psychiatry at the Virginia Treatment Center for Children and the Virginia Commonwealth University Medical Center in Richmond, emphasized the possible problems with self-regulation of ADD/ADHD medication without the supervision of a doctor.
"There can be poor understanding of the side effects profile of the meds, poor dosing, failure to understand any contraindications and dependency from excess usage," Barkley said.
Barkley recommends working with someone who has a thorough knowledge of the drug, its mechanisms of action and dosing before attempting to self-regulate alone.
Treatment for adults
Studies show that medication eases the symptoms of ADD and ADHD about 80% of the time. But despite its effectiveness, as children age, they tend to want to use the medication less and less and cope with their symptoms by other means.
Barkley has written more than 200 articles about ADHD research, assessment, treatment and development. After studying ADHD-diagnosed children into adulthood, he divides them into three groups based on self-regulation of medication and awareness of the disorder.
Group one, as he defines it, is children who became adults and were able to outgrow the disorder, which happens to 10% to 15%, according to one study Barkley cites in his book "Taking Charge of Adult ADHD."
The second group is children who don't outgrow the disorder and are still symptomatic but lose enough characteristics that they can't be officially diagnosed. Typically, these children are still able to receive medication and make up about 25% of childhood ADHD/ADD diagnoses. They are also the population that is most likely to self-regulate medication.
The third group remains fully diagnosed and makes up about 65% of the population.
For those in the second group, "the majority of them coming off of meds are simply defiant," Barkley said. "They're not compliant. They didn't ask for help. They don't think they have a problem. But they were dragged into a clinic by Mom and Dad."
According to the study, once children in the second group hit adulthood and move farther from home, they are less likely to continue taking medication.
"Of all the kids we follow with ADHD to age 21, by 21, only 5% acknowledge that they have a disorder. They don't think they have it," Barkley said. "So part of our job with young adults is getting them to buy into it. It may take 10 to 20 years before they hit rock bottom or something severe happens before they realize they have a problem. My brother was in his third marriage, kicked out of the house and was court ordered into treatment for abusing drugs before he realized."
For some, acknowledging the disorder and taking medication have never been a problem. Edward Hallowell, a graduate of Harvard College and Tulane School of Medicine and a child and adult psychiatrist specializing in managing ADD and ADHD, has a daughter who's been taking medication for ADHD every day for years.
"My daughter was diagnosed in the third grade. She's now 28 and … takes it and loves it," Hallowell said. "So, meds when they're used properly, are a godsend."
Barkley agrees that medication, used properly, is the best way to treat ADD/ADHD. "You're not going to find anything as good as the medication. But there are supplements to your medication that help."
Behavioral therapy and other options
Behavioral therapy is another option doctors and psychiatrists often recommend or children diagnosed with ADHD, though only about 10% of US children with the diagnosis use behavioral therapy alone. It can come in various forms but ultimately has one goal: implementing tools to change behavior.
March's mother, Kathy, started using behavioral therapy with her after going to a doctor's appointment and realizing how her daughter's brain worked.
"We were at one of her psychiatrist appointments, and they gave her a three-step command," Kathy said. "They'd tell her 'Go get me that coloring book, then bring me a pencil, and go get a glass of water.' [Erin] would only do one of those things."
Kathy learned that it's important for caregivers to understand how their child's brain works in order to properly modify their behavior. She began to build Erin up with small commands and slowly progress to longer commands until she "blossomed beyond anything."
Hutchins-Howard has worked with many ADD and ADHD patients and recommends a few options for parents before deciding to try medication.
"Parents can try making lists with children, establishing routines, talking with the teacher and changing seating arrangements in the classroom," Hutchins-Howard said. "I tell people that medication helps, but therapy and making changes is important, too."
Hutchins-Howard self-diagnosed herself with ADD/ADHD once she was in practice and realized the similarities between her patients and herself. However, she has never has taken medication for the condition. Instead, she practices routines and emphasizes the importance of learning organizational skills.
Hollis Cuffie was diagnosed when he was 19. After three years of trying medications to ease his symptoms, he now uses supplemental ways of managing his ADHD.
In addition to medication, he recommends getting enough sleep, eating lots of protein and doing physical exercise. "It's so important for people with ADHD to be able to release some of the frantic, distracting energy going on upstairs into consistent forms of activity," he said. "And although it's not talked about enough, diet plays a huge role in deploying adequate resources for your cognitive function."
Hiring a coach is another technique. They might help a person with ADD/ADHD manage time and money, keep track of goals and provide structure to their lives. A coach can also create accountability.
According to the book "Getting Ahead of Adult ADHD" by Joel T. Nigg, the commonly used behavioral modification techniques are:
Exercise, especially when children are young

Eating healthy, including getting enough water, cutting out sugary foods and piling up protein

Getting enough sleep

Using a planner for events

Establishing routines

Caffeine to help with focus

Meditation

Coaching

Cognitive behavioral therapy
Although behavior modification is a popular treatment option for people with ADHD/ADD, a recent review of 50 studies conducted from 2009 to 2016 suggests that "there are significant gaps in knowledge regarding the effectiveness of ADHD non-pharmacologic treatments." This includes behavioral therapy and complementary medicines as well as natural and herbal remedies such as omega fatty acid supplements.
How self-regulation works
As children go into adolescence and then adulthood, they might make ADD/ADHD work for them. For some, this means using the medication only when needed. Amber Timility, who was 8 when she was diagnosed, now self-regulates her medication just like March.
"I don't take the medicine every day, because it makes me feel like a zombie," said Timilty, 25. "But when I have to work or go to school, I take it. Or if there's something that I need to get done."
Shakiara Gilliam, 25, was in the second grade when she was diagnosed. She began self-regulating when she was in high school and college. Today, she doesn't take the medication all.
"I will honestly say I hated the way I felt," Gilliam said. "I would go into this robotic personality, and I only wanted to do work and had zero emotion. I felt like I couldn't laugh or make jokes. I only wanted to focus."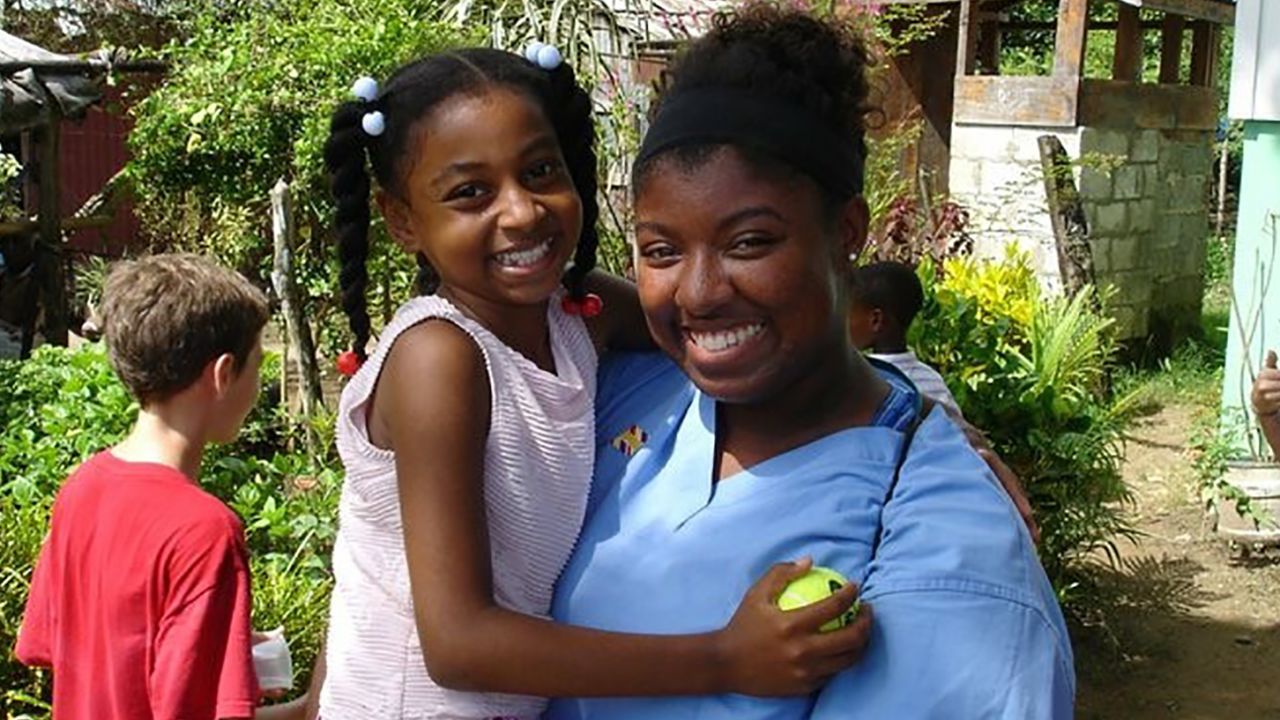 Khaliah Shaw takes her medication relatively regularly. She was diagnosed later in life, at 18. Now 27, she takes her medication during the week but not on the weekends. She also goes to cognitive behavioral therapy. "I knew it was a lifelong disorder that would need medication indefinitely," Shaw said.
Most regulate their medication by what tasks need more concentration, such as school or work. But for more leisurely activities such as hanging with friends, people go without. Hallowell recommends whatever works for the specific individual and properly managing the diagnosis instead of stopping medication.
"The part that people don't know is that [ADD/ADHD] is an asset if you manage it right," Hallowell said. "If you don't manage it, it's horrible." Picking a career path that utilizes ADD/ADHD as a benefit is one way of using it as an asset.
Adulthood
As children become adults, they find professions they like, and some are more conducive to those with ADD/ADHD.
"Medicine is great for people with ADD/ADHD. Sales is great. Trial lawyers. They're all great," Hutchins-Howard said. "I tell people all the time that I get paid to have ADD. I get paid to run from room to room and multitask. … Find what works for you, and don't be discouraged."
Barkley has seen ADD and ADHD patients do well in the military, performing arts, athletics, law enforcement and firefighting. When proper self-regulation of medication, practice of behavior modification and choosing a career that works with ADD/ADHD come together, he said, the outcomes are beneficial to the patient and everyone around them.
The benefits of ADD/ADHD don't stop there: Hutchins-Howard sees positive outcomes in herself and her patients in various aspects of life.
Follow CNN Health on Facebook and Twitter
"I'm able to have multiple balls in the air at once. I'm much better at multitasking," she said. "And with having a family, I can balance a lot more on my plate between being a parent, having a job and being married."
For recent college grad March, ADHD allows her to be more social. "I am more comfortable speaking in crowds and just going up to people I don't know," she said.
"I'm more open than most, more willing to talk to anyone, and I can basically hold a conversation with a brick wall," Hutchins-Howard said. "So, it's not all bad. It really depends on how you look at it. God made me this way, and I use [ADHD] to my advantage."