(CNN) —
From earthquakes to seeping lava, Hawaii's Big Island has seen plenty from nature since the first eruptions of Kilauea volcano. And the lava keeps spewing, swallowing homes and igniting fears of more destruction to come.
Here's what the disaster looks like, by the numbers:
2,140 degrees Fahrenheit
That's the temperature of Kīlauea lava when it erupts. It's 1,170 degrees Celsius, and it's hot enough to melt gold.
The Big Island usually gets its fair share of quakes. But activity in the last 30 days has far outpaced its historical monthly average of 1,000.
The biggest was a 6.9-magnitude temblor on May 4.
30,000 feet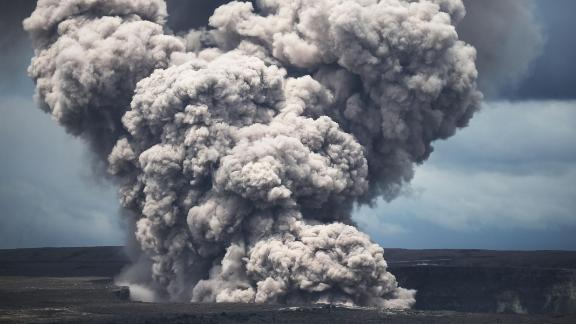 The tallest ash plume at the summit of Kilauea volcano reached 30,000 feet above sea level, the USGS says.
36 structures destroyed
At least 117 homes had earlier been reported destroyed in the four weeks since lava began flowing, according to Hawaii Civil Defense Administrator Talmadge Magno. Overnight Monday, "hundreds" more were destroyed in Kapoho Beach Lots and Vacationland, said Janet Snyder, a Hawaii Civil Defense Service spokeswoman.
The number is sure to grow because assessments aren't finished, Magno said.
7.7 square miles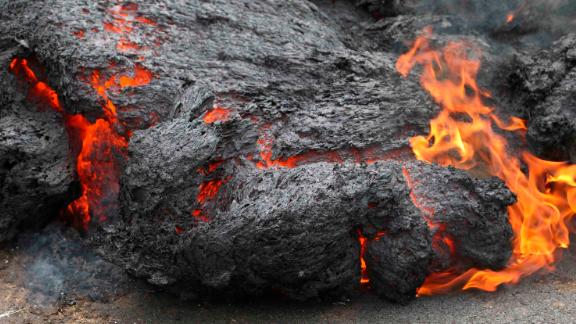 About 7.7 square miles are covered by lava, which is about 0.2% of Hawaii Island, according to the USGS.
15 fissures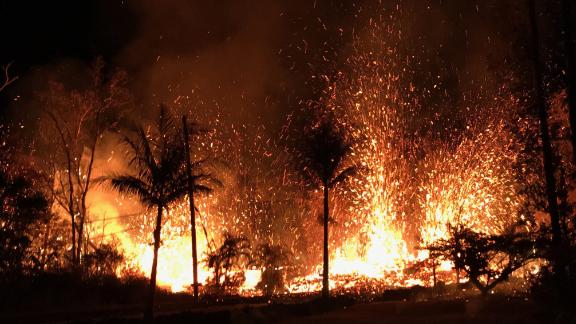 Imagine the ground splitting open, revealing cracks through which lava can pour. That's what fissures are. And now the Big Island's Leilani Estates area – miles east of the Kilaeua volcano's caldera – has at least 14 new fissures, spouting lava and sulfur dioxide, since the eruption May 3.
That's a lot of lava, but flow volumes can be extraordinarily difficult to measure, the USGS said.
CNN's Holly Yan and Joe Sutton contributed to this report.