(CNN) —
In the early days of the Iraq War, the director of the Secret Service was summoned to the White House Situation Room for a meeting with Joe Hagin, then serving as President George W. Bush's operations chief. Bush, Hagin told him, wanted to spend Thanksgiving in Baghdad with the troops he'd sent to war eight months earlier.
"Bad idea," the director, W. Ralph Basham, recalled telling Hagin.
But Hagin was undeterred, Basham said, and offered a swift retort.
"The President's going to go to Baghdad," Hagin said. "We can either go with him or we can meet him when he comes back."
The approach was characteristic for a man who has planned presidential trips and catered to the whims and demands of every Republican president since Ronald Reagan. Now, back in his role as deputy chief of staff, Hagin is being counted on to pull off a high-stakes presidential trip of a different nature, President Donald Trump's summit with North Korean leader Kim Jong Un – and with its hastened timeline, it could be the highest-profile gambit of his career.
Deployed to Singapore last week to negotiate logistical details with a delegation of North Koreans, Hagin has assumed an outsized role in the preparations for the off-again, on-again meeting. His advance work in the Southeast Asian city-state could determine whether the summit happens at all. From the start, logistical concerns have assumed a major role in the meeting's planning, from determining its location to assuaging North Korean concerns about Kim's ability to travel safely from his hermit kingdom.
Senior White House officials said his weeklong discussions with North Korean officials in the Southeast Asian city-state played a key role in giving Trump the confidence Friday to declare: "We'll be meeting on June 12 in Singapore."
Hagin had finalized most of the logistical details for the summit, having earlier in the day held the last of his four meetings with his North Korean counterparts last week, a senior White House official said.
Up to the challenge
Hagin's former colleagues say if anyone can cobble together a summit with a North Korean dictator in a matter of weeks, it's him.
"Of all the people on the face of the earth who could pull this together, this guy Joe Hagin is the best," said Basham, who founded the consulting firm Command Ground with Hagin after both left government. "Joe has always been there. He's one of these people that you know what, if it's going to work, Joe Hagin is the guy that's going to make it work."
With the white-shingled Capella hotel on the upscale Sentosa Island as their base, Hagin and a team of White House officials scouted ballrooms, hotels and government buildings over the last week as possible venues for the historic summit, all while hashing out logistical sticking points with their North Korean counterparts.
The work was supposed to have taken place more than two weeks ago, but Hagin and his team were stood up by the North Korean delegation, dimming prospects the summit would take place.
The next week, Trump canceled the summit in a letter, but it wasn't scuttled for long. Almost immediately, communication resumed between Washington and Pyongyang. And Hagin was dispatched again to Singapore.
"Normally this kind of thing, you would have months to set it up," said Josh Bolten, Bush's former chief of staff who has known Hagin for more than two decades. "So it can't be as smooth as you would like, but Joe's presence gives me a lot of confidence."
The agenda was stacked as Hagin negotiated with his North Korean counterparts. People familiar with the negotiations said the number of security guards who will be allowed in the room with Kim has been a chief worry for the North Korean leader, who has also expressed concerns of being deposed if he travels too far outside of North Korea, or remains gone for long. Other matters include how Kim will travel to Singapore on one of his country's aging Soviet-era planes, ensuring he has enough fuel to return to Pyongyang and, of course, how the summit will play for the cameras.
For planning meetings, the discussions were mobbed by an unusual level of media interest and Hagin, used to carrying out his work behind the scenes, was often faced with a dozen reporters and photojournalists within minutes of leaving his hotel room, a senior White House official said. On more than one occasion, the negotiators made last-minute changes to the locations of their meetings to stay out of view of the media.
The meetings often proceeded at a painstaking pace. North Korean officials are "sensitive to being dictated to," one source close to the talks said, and the Hagin-led team has taken pains to present ideas for the summit in a collaborative way.
"Even if you're leading a horse to water, you have to do it in a way that is collaborative," the source said.
North Korean officials in Singapore also needed to get sign-off on almost every detail with their superiors in Pyongyang, leading to one- or two-day intervals before they could reach an agreement on even minor logistical details, the source said.
The White House, in contrast, has given Hagin wide leeway to determine the best options for holding the summit, including its location. That long leash on an issue of paramount importance to the President is emblematic of the broad portfolio and power Hagin has quietly amassed inside the West Wing.
As deputy chief of staff for operations, Hagin oversees nearly every aspect of the White House's logistical and personnel operations, with oversight over everything from the White House's advance office to its human resources office and office of personnel security, which doles out security clearance recommendations for current and incoming staff.
And he has been involved in the administration's most sensitive foreign policy issues, namely traveling with Secretary of State Mike Pompeo in early May to secure the release of three American hostages.
A comforting presence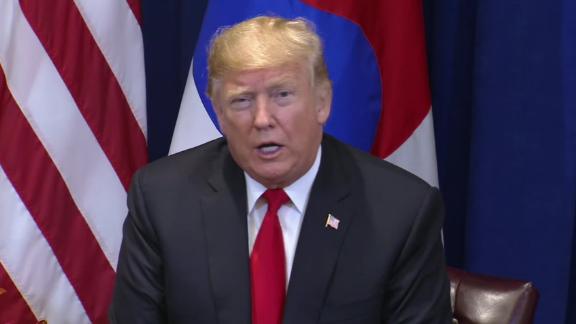 Now playing
02:52
Trump: Kim Jong Un has been open, terrific
Now playing
01:08
New North Korea images spark concern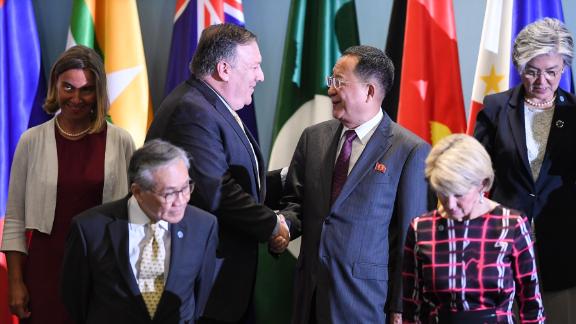 Now playing
01:49
Pompeo delivers Trump's letter to N. Korea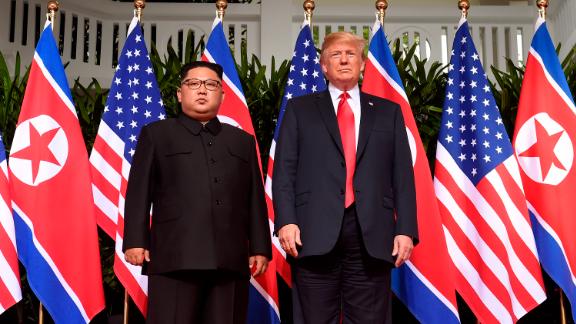 Now playing
02:11
UN: N. Korea still pursuing missiles program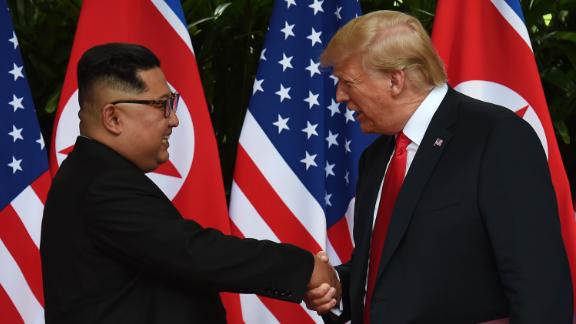 Now playing
02:25
Pompeo: Kim Jong Un not acting consistently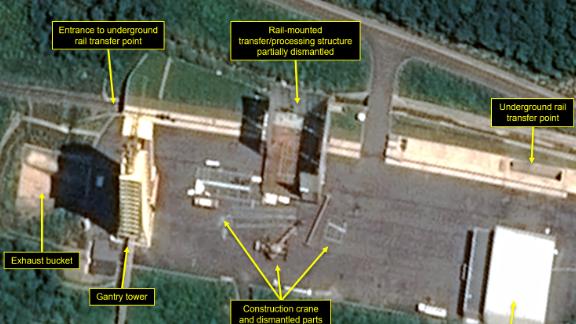 Now playing
01:44
New images show N. Korea dismantling test site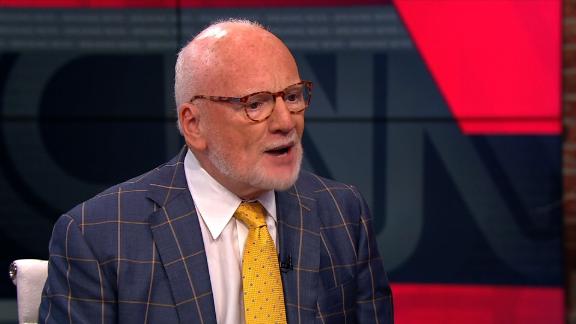 Now playing
01:32
Clarke: Trump diminishes US role and influence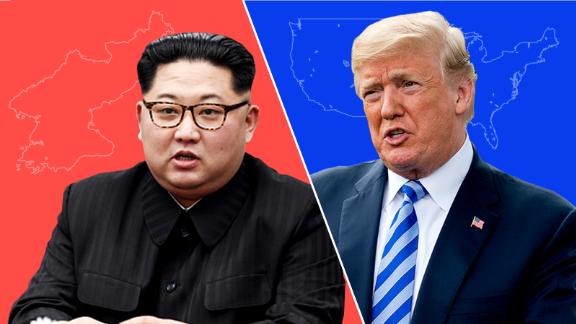 Now playing
01:16
Source: N. Korea seeking 'bold move' from US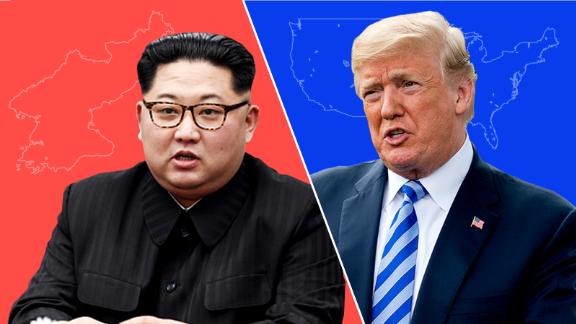 Now playing
02:07
Trump privately expressed N. Korea frustration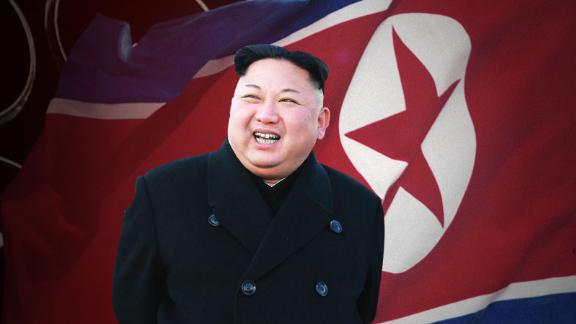 Now playing
02:01
North Korea officials skip meeting with US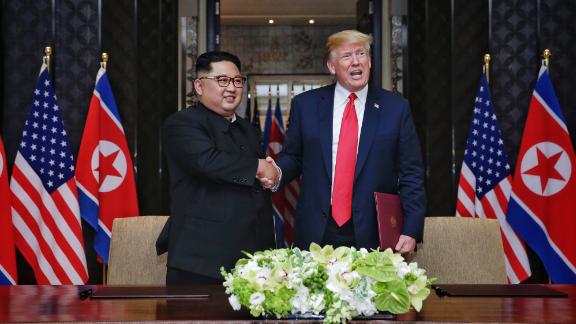 Now playing
01:28
Trump touts North Korea denuclearization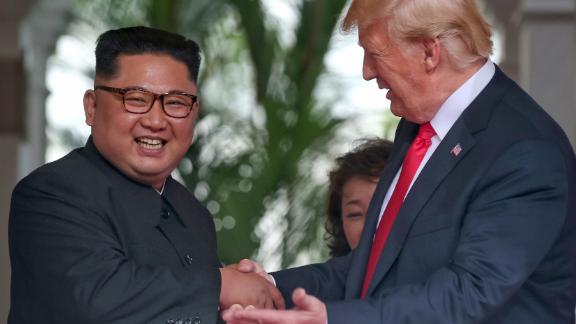 Now playing
01:56
Kim Jong Un snubbed Mike Pompeo, source says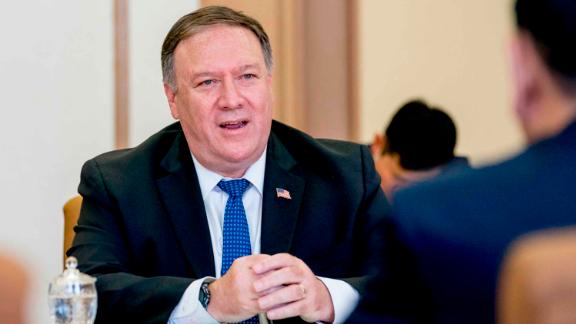 Now playing
02:09
N. Korea to Pompeo: You may not have slept well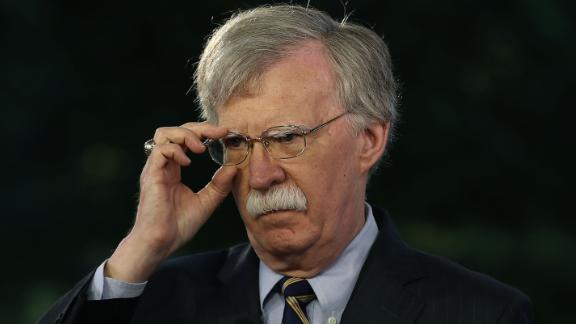 Now playing
01:34
Bolton: US has plan for denuclearizing N. Korea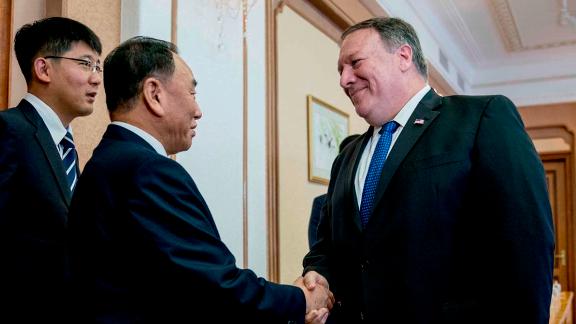 Now playing
02:43
Trump touts confidence in Kim Jong Un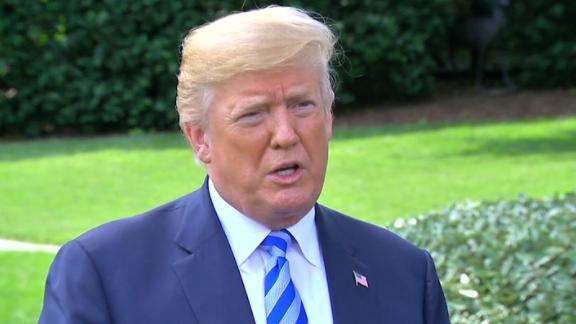 Now playing
01:35
Trump: N. Korea summit will go on as scheduled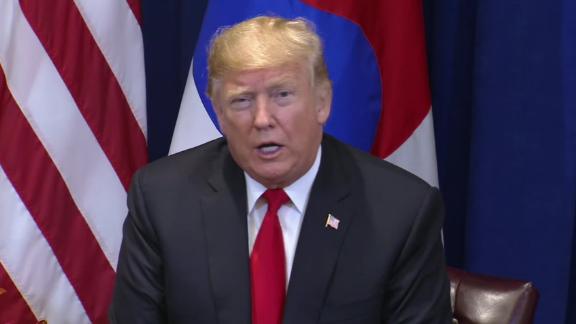 Now playing
02:52
Trump: Kim Jong Un has been open, terrific
Now playing
01:08
New North Korea images spark concern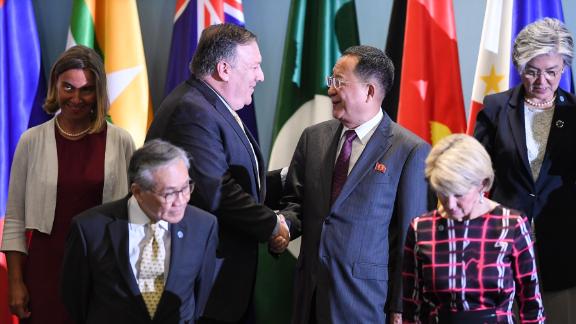 Now playing
01:49
Pompeo delivers Trump's letter to N. Korea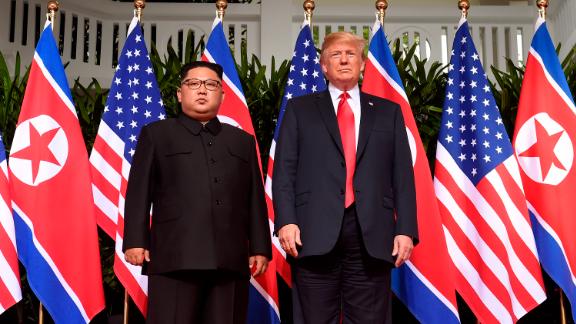 Now playing
02:11
UN: N. Korea still pursuing missiles program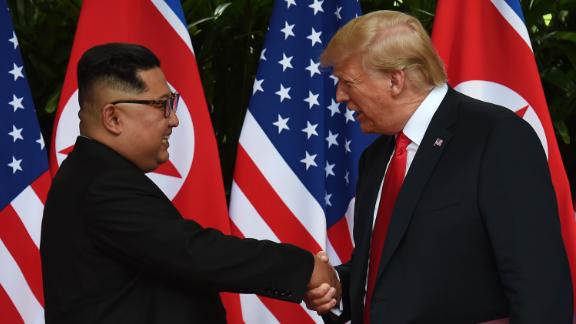 Now playing
02:25
Pompeo: Kim Jong Un not acting consistently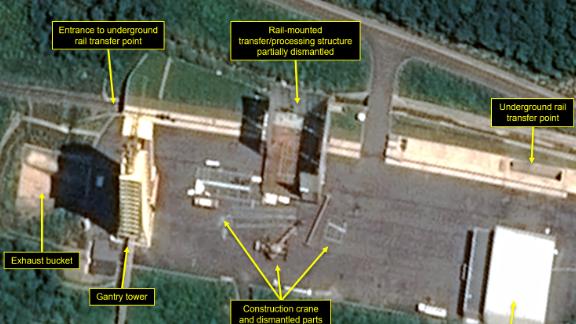 Now playing
01:44
New images show N. Korea dismantling test site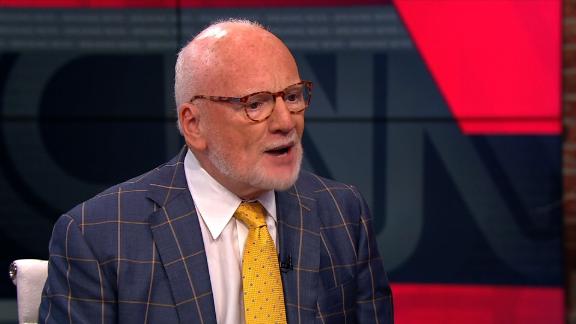 Now playing
01:32
Clarke: Trump diminishes US role and influence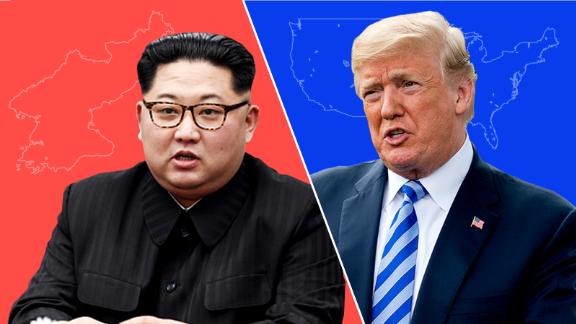 Now playing
01:16
Source: N. Korea seeking 'bold move' from US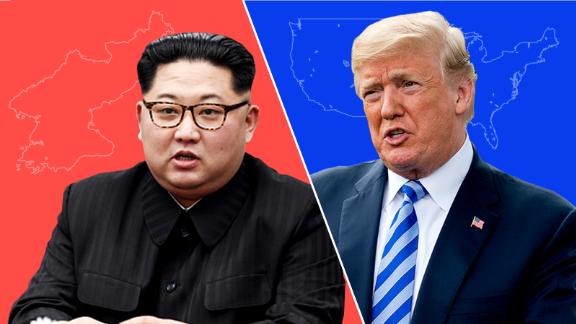 Now playing
02:07
Trump privately expressed N. Korea frustration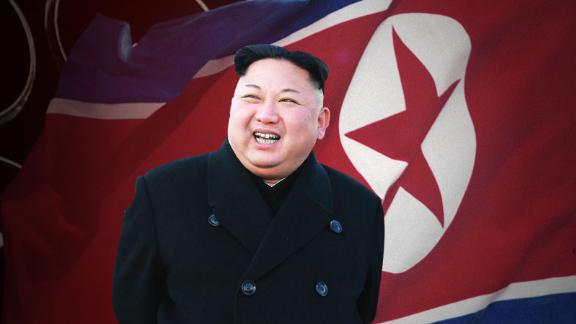 Now playing
02:01
North Korea officials skip meeting with US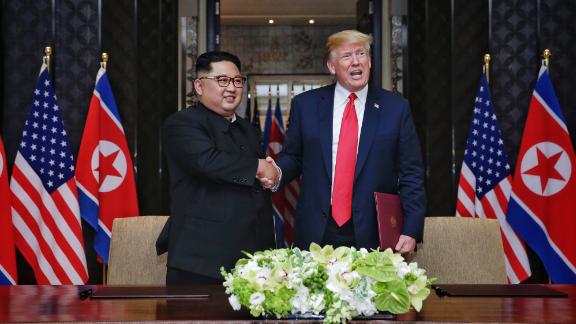 Now playing
01:28
Trump touts North Korea denuclearization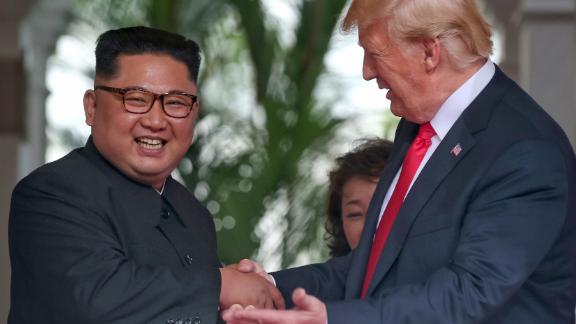 Now playing
01:56
Kim Jong Un snubbed Mike Pompeo, source says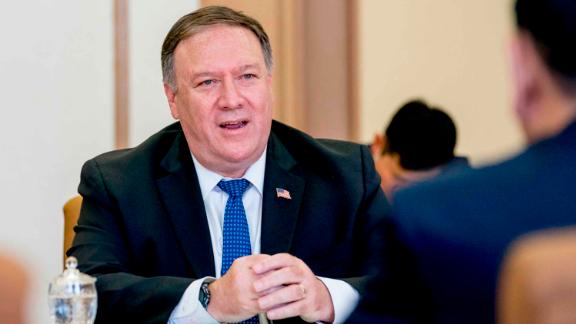 Now playing
02:09
N. Korea to Pompeo: You may not have slept well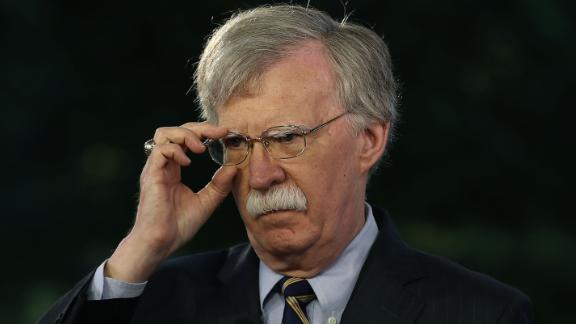 Now playing