(CNN) —
Athletes from all sports have ways of staving off the ravages of time.
Golf legend Gary Player, now 82, swears by his 1000-sit-ups a day. Footballer Ryan Giggs played 22 long seasons for Manchester United thanks, in part, to yoga.
So what's the secret to 62-year-old showjumper John Whitaker's longevity?
"I'm pig headed and stubborn!" admits the Briton, who won was winning World Championship medals as far back as 1980.
"Apart from riding I don't do any fitness training but I'm busy all the time and I'm not lazy. My family know they can't tell me to slow down. I want to keep competing and I will until I can't do it anymore."
At his age, Whitaker could be forgiven for slowing down a little. Perhaps being more selective about the horses he rides, or cutting down on the number of international events he competes in.
After all, he's been one of the world's leading showjumpers for nearly 45 years. But with the peak of the summer jumping season getting under way, that's not his style.
In fact, according to the sport's governing body, 2017 was his busiest year for some time.
READ: Harrie Smolders selects his Horse of a Lifetime
He competed internationally on 15 different horses in over 321 competitions. A normal week would see him travel to a show on a Wednesday or Thursday, compete through to Sunday, fly home to train on a Monday and Tuesday before heading off again.
It's a brutal, year-round sport that sees horses and riders compete across the globe, from US events in the winter to stops in Hong Kong and Shanghai.
Dynasty
The Whitaker family are one of the sport's most famous dynasties. His younger brother Michael has competed alongside John on British Olympic teams.
His children Robert, Louise and Joanne, as well as most of his nephews and nieces, also compete at an elite level in jumping.
His wife Claire, too, is a familiar face at the side of the competition arena and travels with him to most shows as well as owning one of his top horses Argento.
The rest of his string predominately belong to HRH Princess Haya's "Team Harmony" who have supported Whitaker since 2014.
"I still ride five horses every day," he says. "Nothing has changed in that regard. I don't feel 62 at all. I might wake up in the morning feeling a bit achy but for some reason, when I'm on a horse I feel just as I did in my twenties.
"I'm far better riding than I am off a horse."
His results back this up. Whitaker's ability to adapt depending on the type or temperament of a horse has helped him collect 24 medals at Olympic, World and European championships during his long, distinguished career.
One of his most famous horses was Milton, the first showjumping horse to win more than £1 million in prize money and one of the most loved and recognized horses in the history of the sport.
Despite not currently having a horse of Milton's caliber, Whitaker is still looking ahead to a possible seventh Olympic appearance. He'll be 65 by the time the 2020 Tokyo Olympics come around.
"For the last few years I haven't had a real superstar," he admits. "I've got some very competitive horses that can win the right classes but realistically they aren't championship horses.
"At the moment I have some very nice younger horses. Everyone wants to go to the championships and have a big aim."
Now playing
02:46
LGCT New York: The Ben Maher show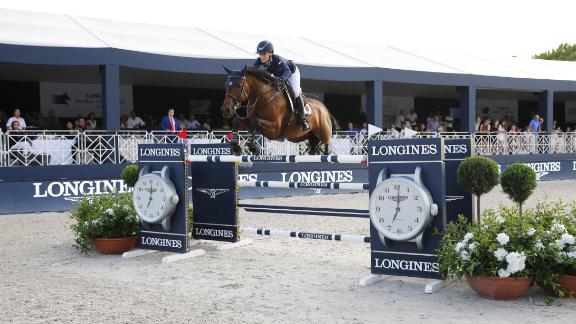 Now playing
02:10
LGCT Saint-Tropez: Springsteen triumphs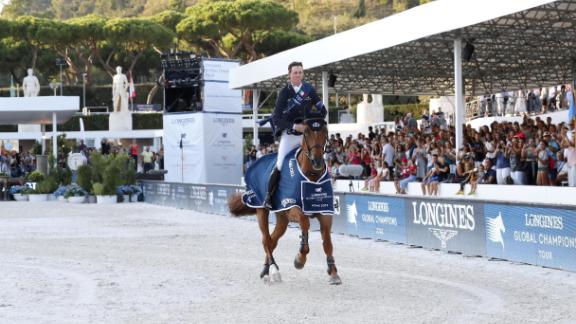 Now playing
02:04
LGCT Rome: Ben Maher leaps to victory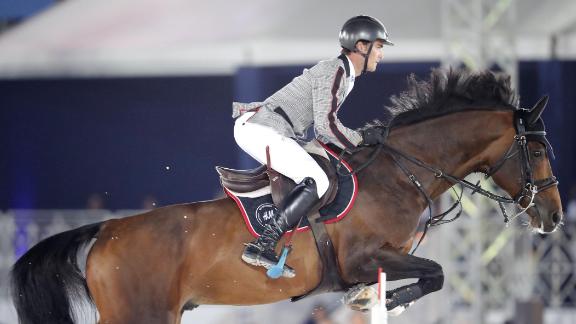 Now playing
02:13
Olivier Philippaerts: Secrets of My Success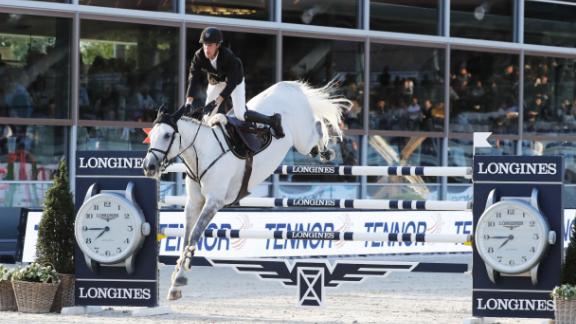 Now playing
02:20
LGCT Valkenswaard: van der Vleuten triumphs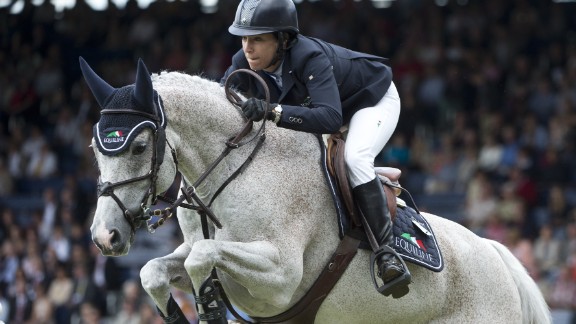 Now playing
02:32
Laura Kraut: Secrets of My Success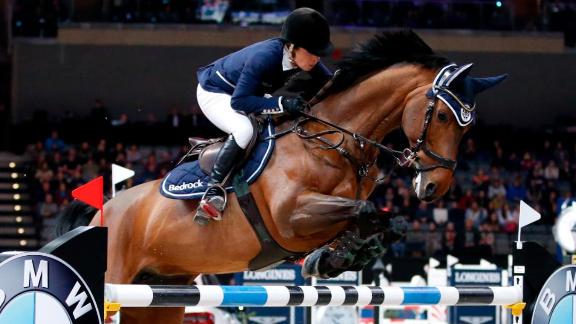 Now playing
02:35
Edwina Tops-Alexander: Secrets of My Success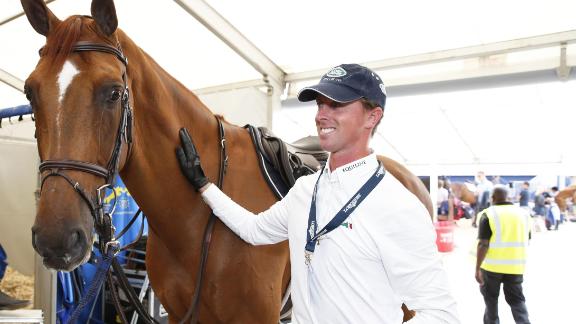 Now playing
02:20
LGCT London: Ben Maher and the London Knights on top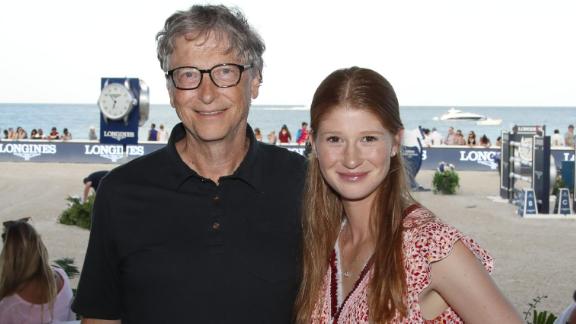 Now playing
03:36
Jennifer Gates: Paris Panthers owner opens up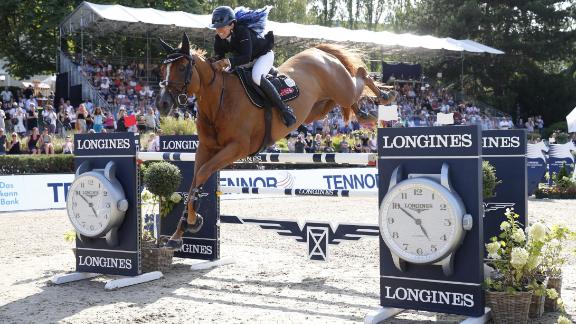 Now playing
02:03
LGCT Berlin: Dani G. Waldman takes the victory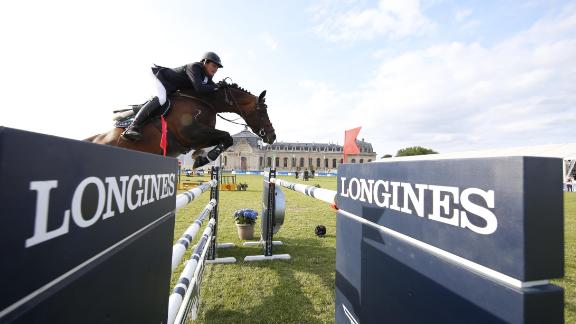 Now playing
02:20
LGCT Chantilly: Darragh Kenny jumps to victory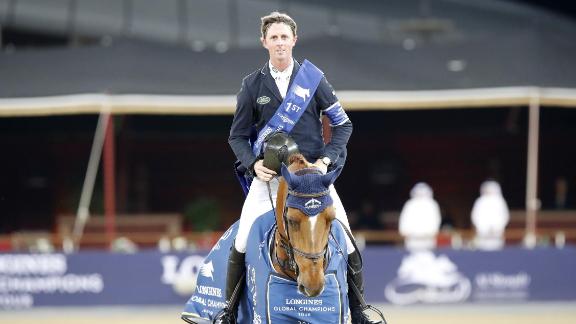 Now playing
02:30
Ben Maher: Secrets of My Success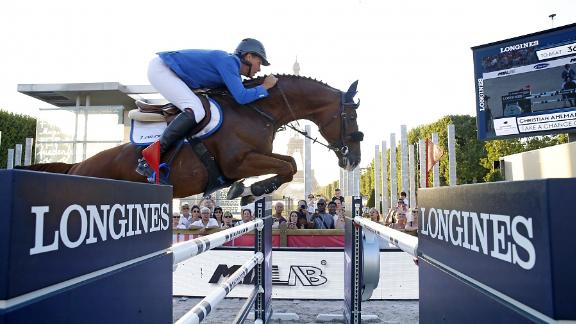 Now playing
02:03
LGCT Paris: New dad Ahlmann clinches win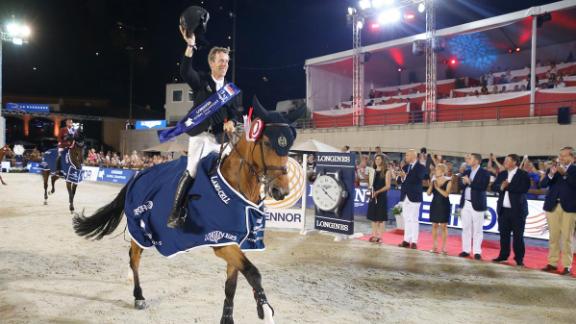 Now playing
02:15
LGCT Monaco: Van der Vleuten soars to win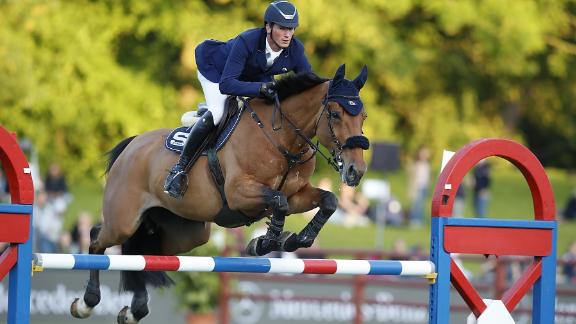 Now playing
02:21
Daniel Deusser: Secrets of My Success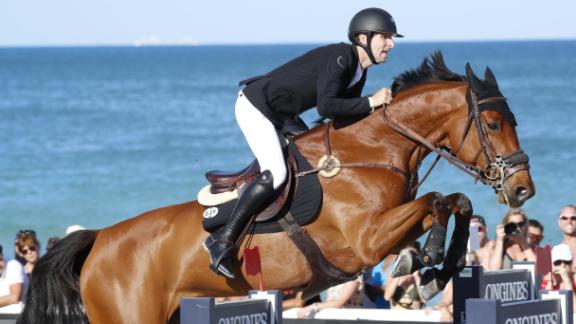 Now playing
02:28
Pieter Devos: Secrets of My Success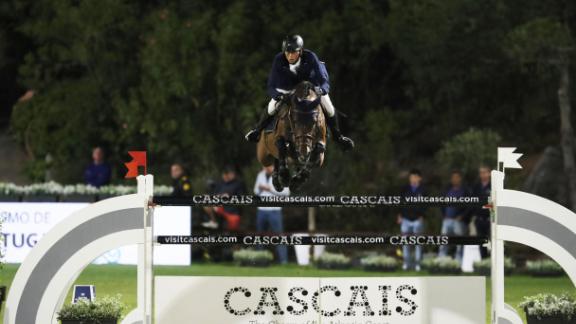 Now playing
02:05
LGCT Cascais: Martin Fuchs does the double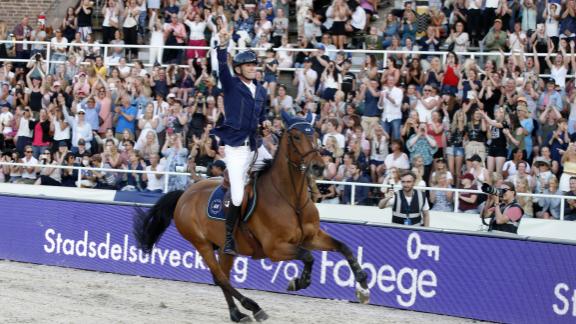 Now playing
02:18
LGCT Stockholm: Fredricson clinches home win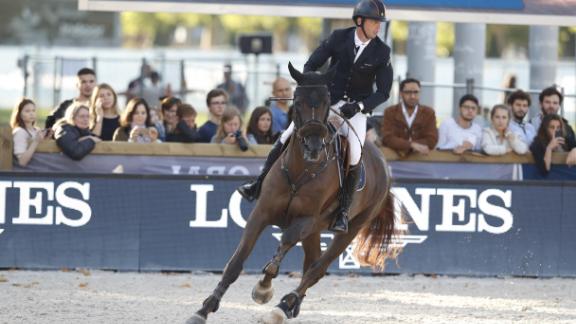 Now playing
01:59
Horse of a lifetime: Don VHP Z
Now playing
02:46
LGCT New York: The Ben Maher show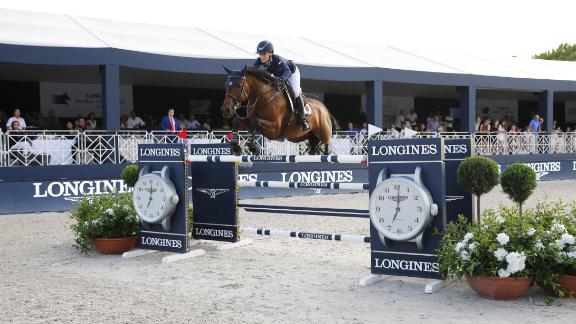 Now playing
02:10
LGCT Saint-Tropez: Springsteen triumphs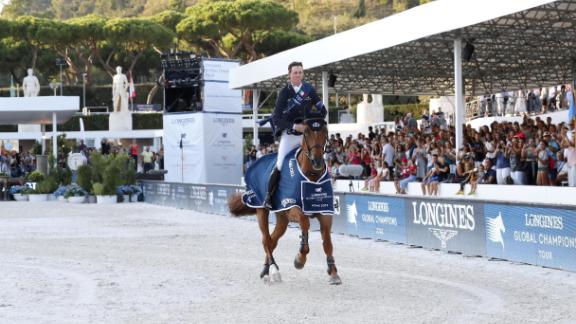 Now playing
02:04
LGCT Rome: Ben Maher leaps to victory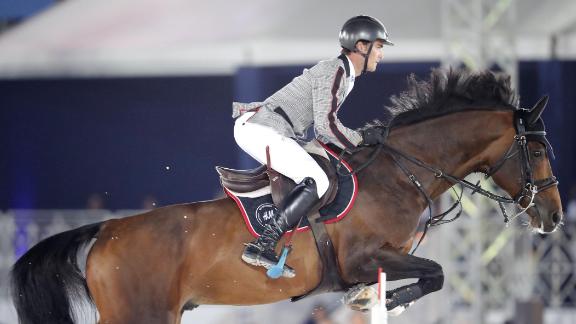 Now playing
02:13
Olivier Philippaerts: Secrets of My Success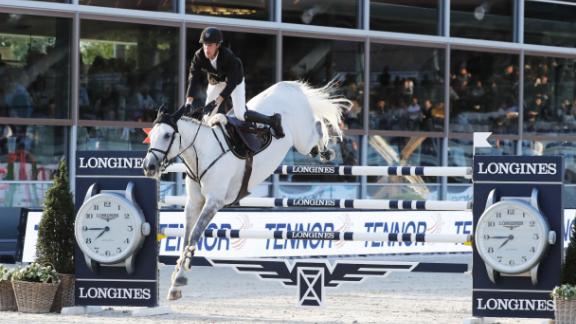 Now playing
02:20
LGCT Valkenswaard: van der Vleuten triumphs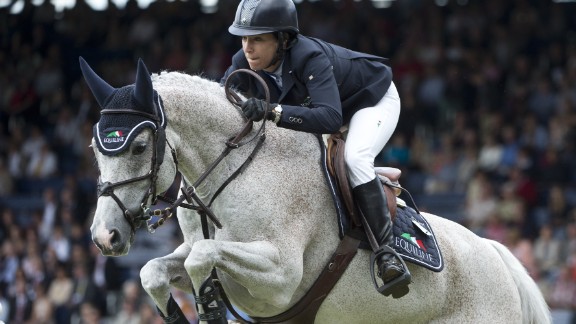 Now playing
02:32
Laura Kraut: Secrets of My Success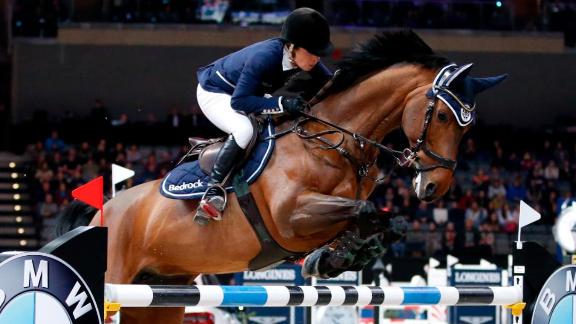 Now playing
02:35
Edwina Tops-Alexander: Secrets of My Success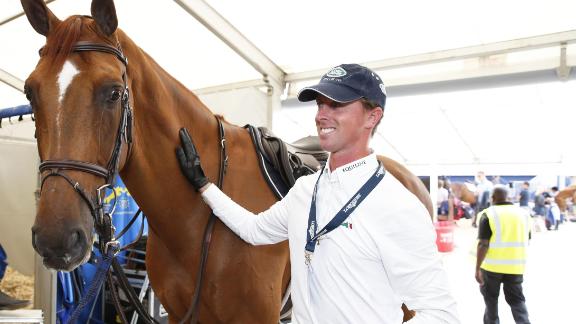 Now playing
02:20
LGCT London: Ben Maher and the London Knights on top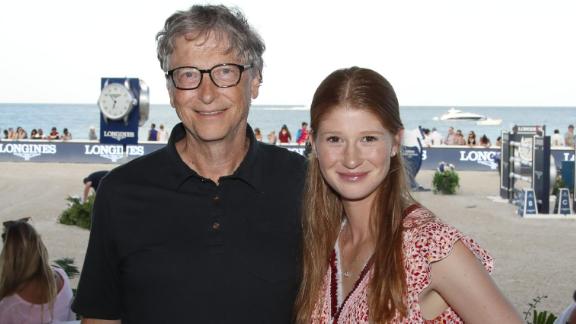 Now playing
03:36
Jennifer Gates: Paris Panthers owner opens up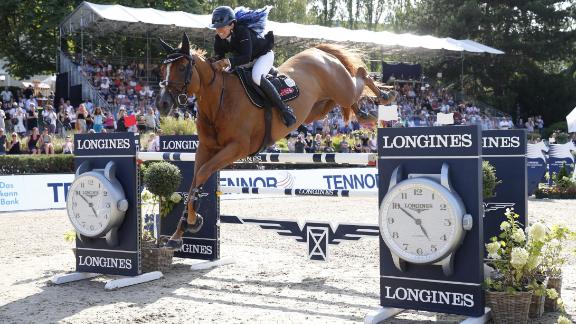 Now playing
02:03
LGCT Berlin: Dani G. Waldman takes the victory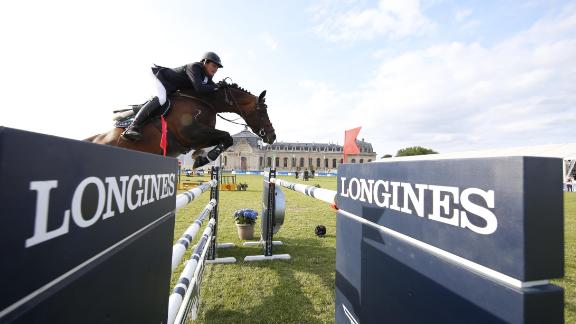 Now playing
02:20
LGCT Chantilly: Darragh Kenny jumps to victory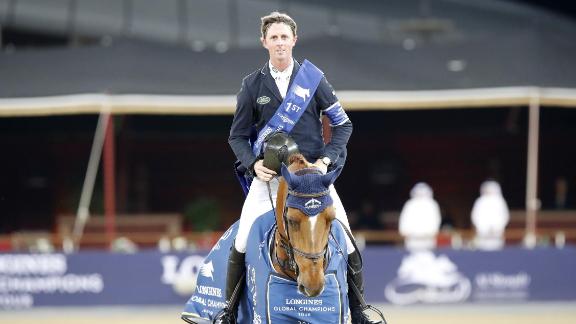 Now playing
02:30
Ben Maher: Secrets of My Success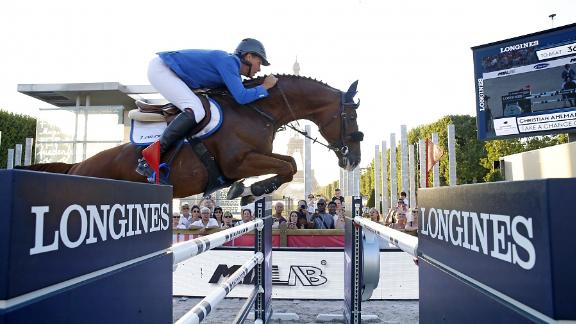 Now playing
02:03
LGCT Paris: New dad Ahlmann clinches win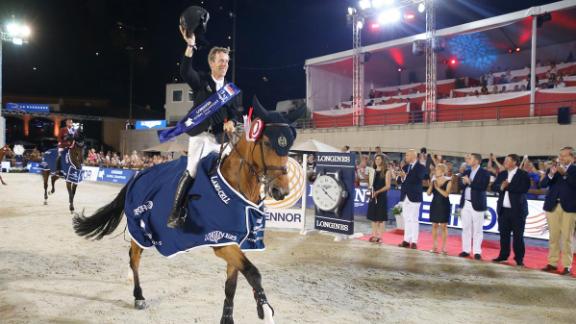 Now playing
02:15
LGCT Monaco: Van der Vleuten soars to win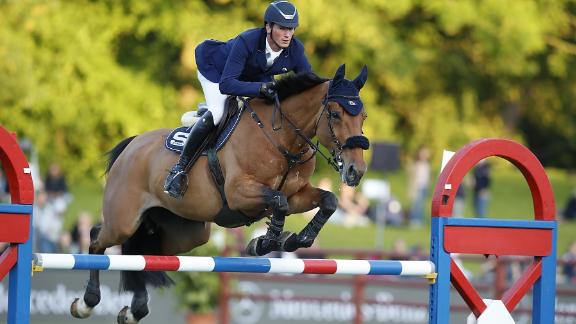 Now playing
02:21
Daniel Deusser: Secrets of My Success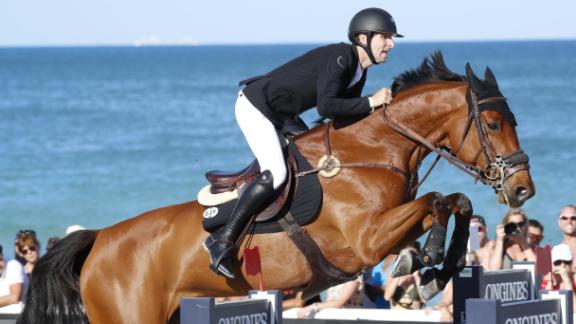 Now playing
02:28
Pieter Devos: Secrets of My Success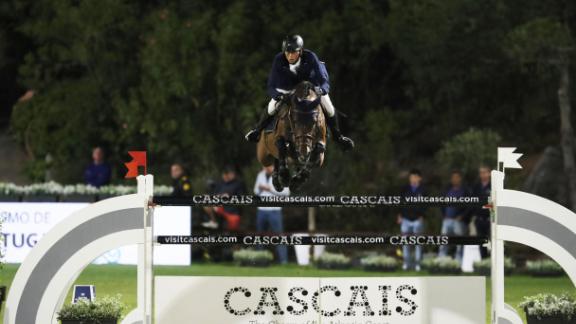 Now playing
02:05
LGCT Cascais: Martin Fuchs does the double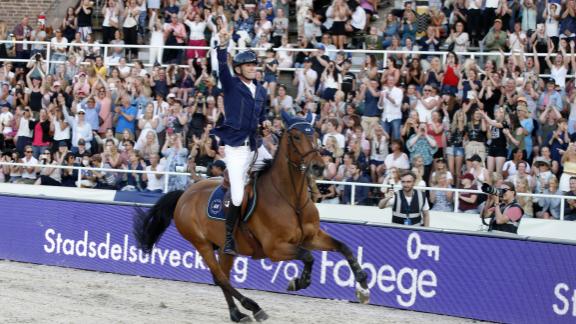 Now playing
02:18
LGCT Stockholm: Fredricson clinches home win
READ: Smolders picks up first win of the year in Hamburg
'You don't bounce at my age'