Story highlights
Dokic spoke to CNN about her autobiography "Unbreakable"
Former world No. 4 struggled with depression and contemplated suicide
Former Wimbledon semi-finalist working on a documentary about her life
Jelena Dokic should have been ecstatic.
At just 17, she had just produced her best performance at a grand slam, making the semi-finals at Wimbledon in 2000.
Although Dokic was a teenage tennis prodigy who had upset defending champion Martina Hingis in the first round of Wimbledon the year before, it was the best run of her life.
But there were to be no celebrations, nor a shoulder to cry on, after the match which she lost to American Lindsay Davenport.
In her autobiography, "Unbreakable", written with journalist Jessica Halloran, the now 35-year-old Croatian-born Australian details how she was left inside the grounds of the All England Club by her father, Damir Dokic.
When she finally got through to him on the phone, the horrific abuse she says she suffered since the age of six started again.
"The dull slur in his slow, loud voice tells me he is drunk," Dokic writes. "I know this tone; it's the tone of white wine and probably a few glasses of whisky. He is angry. Furious that I lost. His voice booms down the phone, 'You are pathetic, you are a hopeless cow, you are not to come home. You are an embarrassment. You can't stay at our hotel.'"
READ: Rafael Nadal: Who can stop the King of Clay in Paris?
READ: Petra Kvitova 'living the dream' after remarkable recovery
'Not good enough to come home'
Although Jelena tried to plead with him, he soon hung up.
She then hid away in the players' lounge until she was discovered at 11 p.m. by a cleaner, who alerted the Wimbledon referee, Alan Mills. He called her management, who put her up for the night in a house they were renting close to the grounds.
"I have just made the semifinals of Wimbledon," Dokic writes. "But in my father's eyes I am not good enough to come home."
"Unbreakable" is both a shocking and deeply moving account of the seemingly non-stop physical, verbal and mental abuse she says her father Damir Dokic unleashed on her as she climbed the tennis rankings.
READ: "Hope you die slowly" Tennis stars trolled
Red clay and no roof: The unique Roland Garros
'I almost committed suicide'
It has taken her years to be able to write the book, the 35-year-old Dokic told CNN by phone from Melbourne.
"Something changed after I turned 30," she said. "I was able to finally get away from the past and everything that went on. I've got better and better mentally and I felt like it was something I could do now, I was strong enough.
"It's a very difficult subject that I talk about in the book, not just my father and the whole amount of abuse that went on from the age of six, pretty much, for over 20 years.
"I battled depression for a very long time, almost 10 years, and I almost committed suicide at one stage."
READ: Could tennis as we know it be set to change?
Born in Osijek, Croatia, Dokic, her parents and her younger brother were refugees twice as war ravaged the Balkans. First when fleeing from Croatia to Serbia, where they lived in a rat-infested storage shed, and then in 1994 as they moved to Sydney, Australia.
Her tennis career, though, had already begun.
Inspired by the success of another Yugoslav-born player, the former world No. 1 Monica Seles, Damir Dokic bought Jelena a tennis racket when she was just six.
READ: How lucky loser's 1,000km dash back to Paris paid off
'Fear of him drives me'
She turned out to be hugely talented, and for her father, tennis became a way to lift the family out of poverty.
But Dokic says the abuse began almost immediately – she was still only six when her father first slapped her in the face after a tennis session. Although she immediately rang her mother to tell her about it, "she doesn't call him out on the abuse," she writes in her book, published by Penguin Random House Australia.
"With this slap, my father has introduced me to something that will make me brilliant on the court: fear," she writes. "Fear of him drives me to work harder to improve."
From then on, Dokic says she suffered years of abuse at the hands of her father, ranging from being spat at to beatings with a leather belt, being kicked and being called "slut" and "whore" when she was a teenager.
One of the worst beatings came during the du Maurier Open in Canada in 2000, when her father struck her so hard after a defeat that she lost consciousness, she details in her book.
READ: Could French Open signal rebirth of Novak Djokovic?
Dokic suffered her abuse in silence, at one stage refusing to tell the police what happened after they were called following a beating at a hotel when she was 14.
Although the world's media soon labeled her father the "tennis dad from hell" as he managed to get himself thrown out of three of the four majors for his aggressive behavior, very few people working in tennis tried to help.
Instead, Dokic was forced to publicly defend her father in press conferences, which led to a strained relationship with the media.
Despite the abuse and headlines, her tennis career thrived. At just 16, she reached the 1999 Wimbledon quarterfinals. A year later, she made the last four at Wimbledon. After reaching the 2002 French Open quarterfinals, her ranking peaked at No.4.
What if?
Dokic broke free from her father – leaving "in the middle of the night" with just her racquet bag and a suitcase – in October 2002. She was penniless after she says he kept most of her $4.5 million in prize money.
But from 2004 on, her ranking plummeted as she battled severe depression.
Dokic did make a successful comeback at the 2009 Australian Open, where she reached the quarterfinals, before retiring in 2014, having won six WTA tournaments.
Does she ever wonder what she could have achieved with more support from her family?
"I think I would have got obviously further," Dokic said. "A lot of people say I probably would have won a grand slam or been No. 1 in the world, it's hard at times to think about that and manage that, not even from a result perspective, but sometimes from looking at other people and players, having that support and normal family situation, which I never had."
'It could happen again'
Although there is now much more emotional support for players on the women's tour compared to when Dokic was playing (the WTA now has a qualified counselor looking after mental and emotional health and well being), she doesn't rule out other players being abused by parents or coaches.
"It's something that's always happened in tennis, it's one of the highest-paid sports and biggest sports for women in the world and unfortunately a lot of parents, especially in poorer countries and poorer families, it's something they find kind of as an escape, and they push their kids because they see all this money in the sport and it's only getting bigger," she said.
Four years after her retirement, Dokic divides her time between television commentary and motivational speaking. She is also starting a foundation to raise awareness about domestic violence and is turning her book into a television documentary, which will premier at next year's Australian Open.
She says she is happy, still loves playing tennis and dreams of "hopefully having kids one day" with her long-term boyfriend.
READ: Want your kid to become a tennis player? Prepare to spend big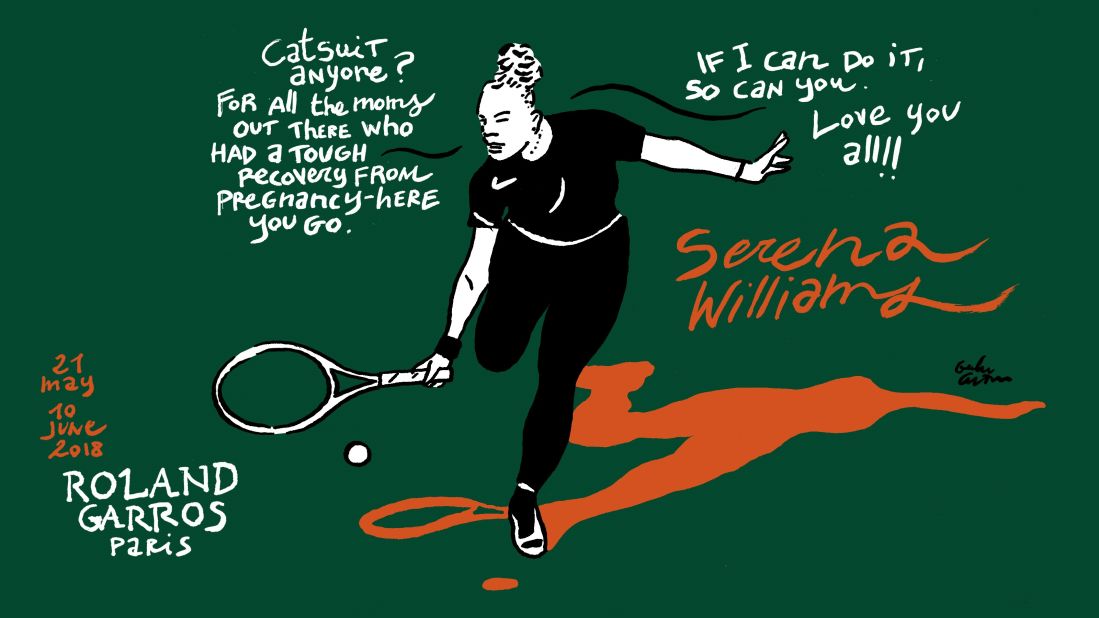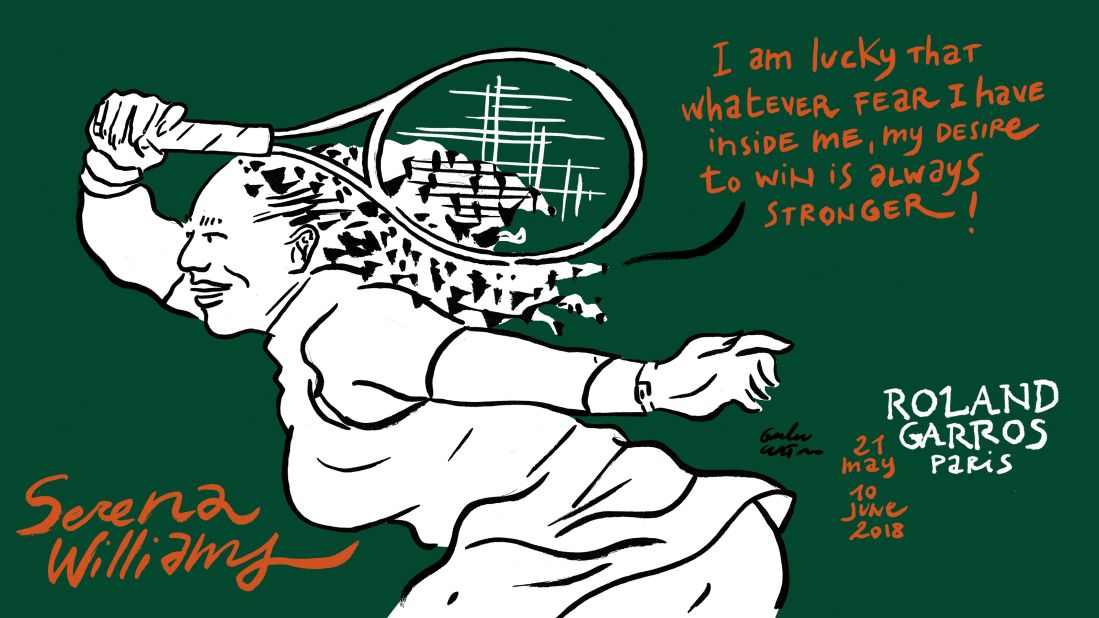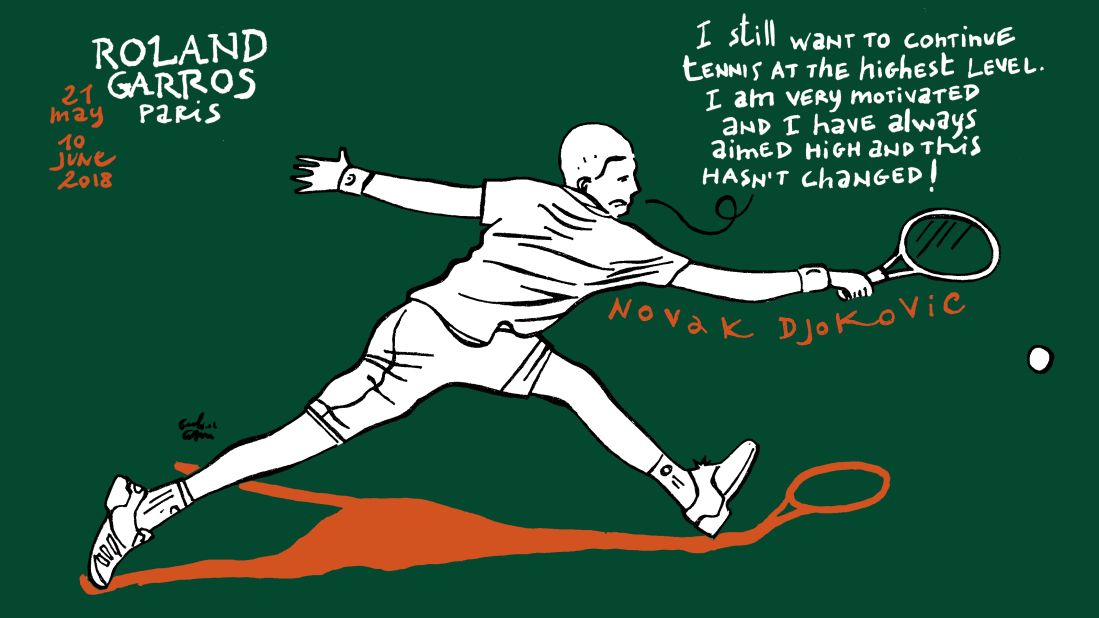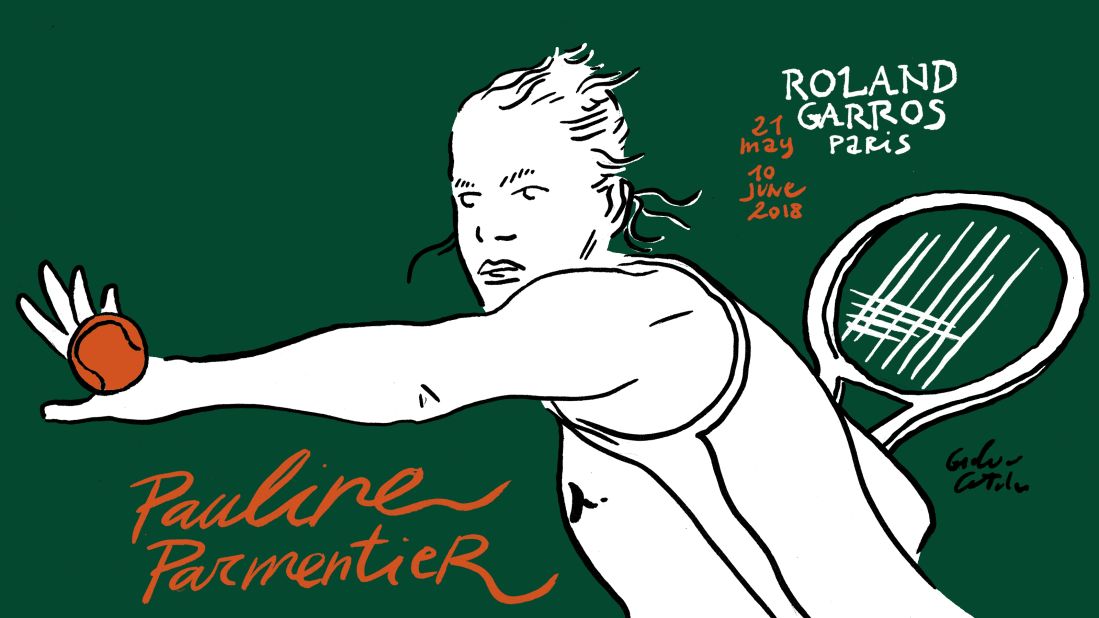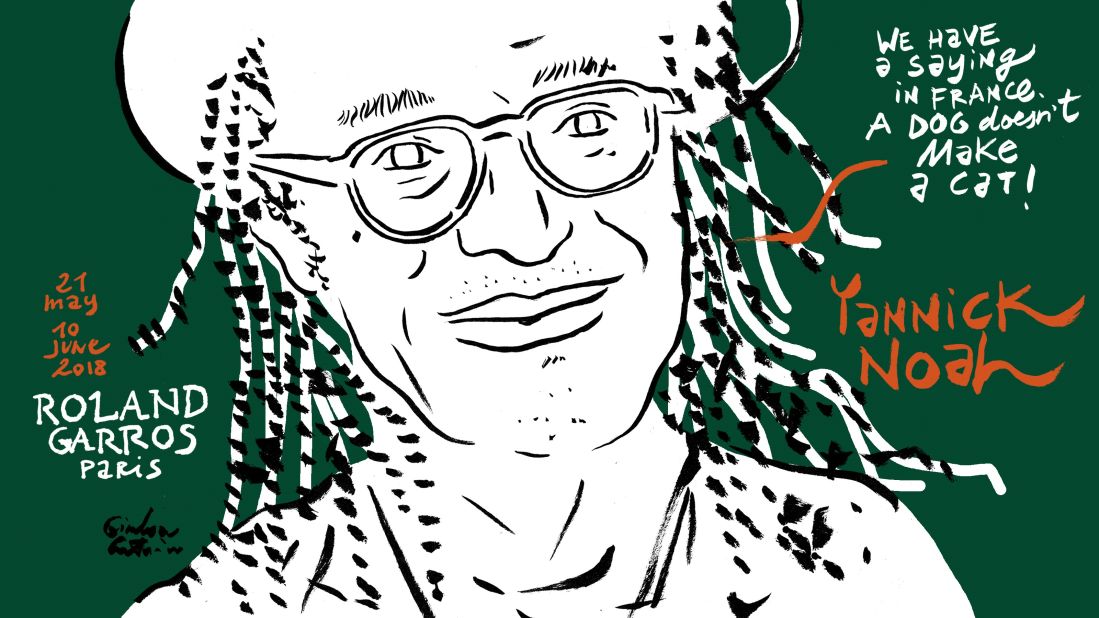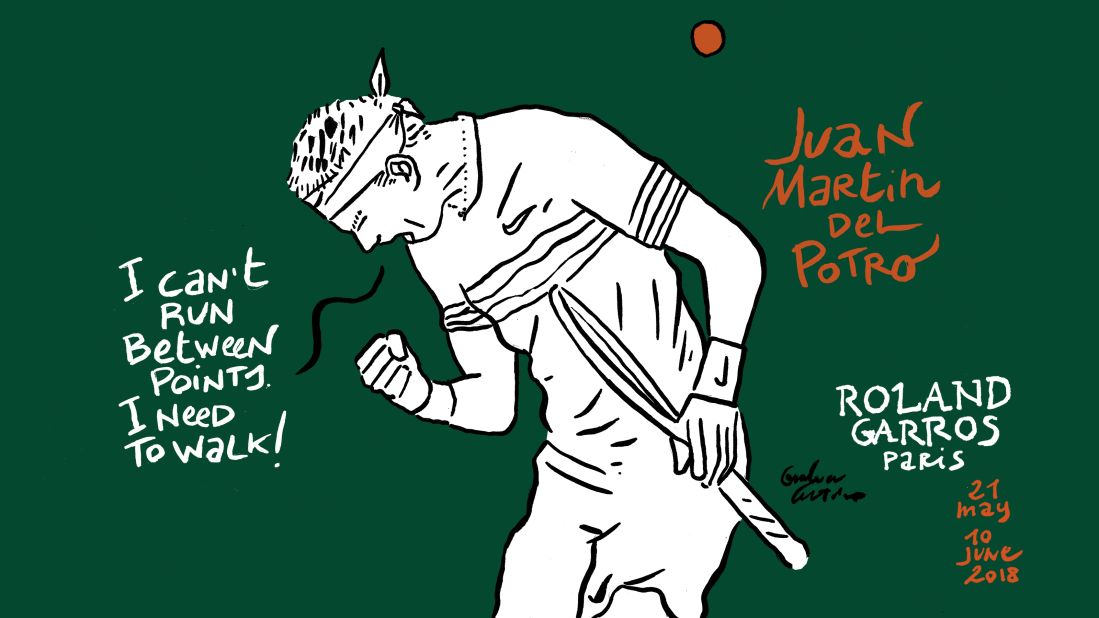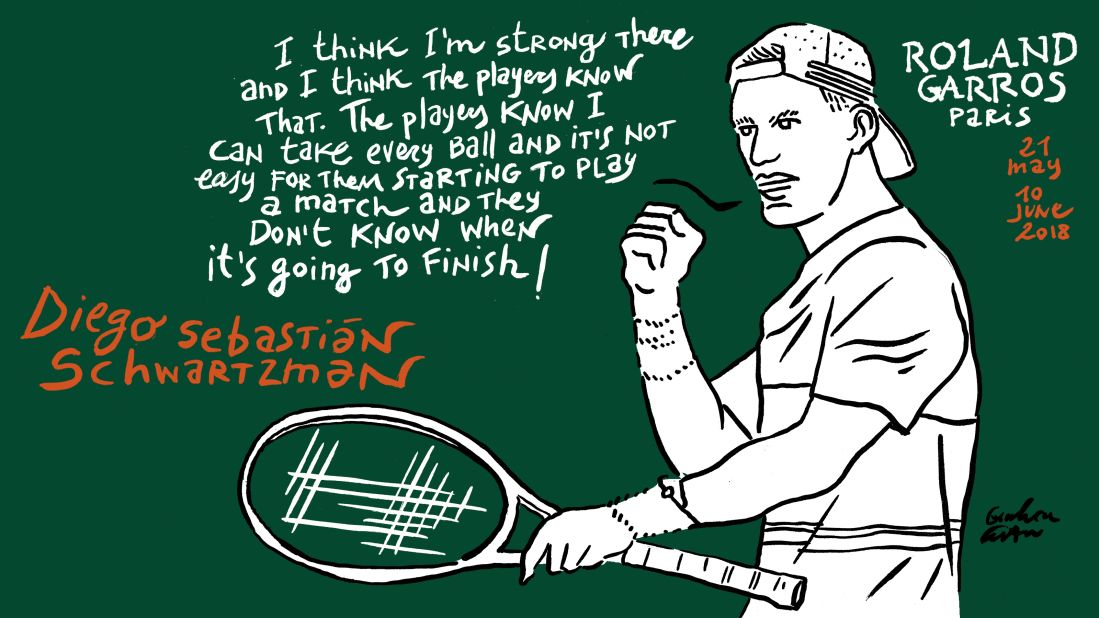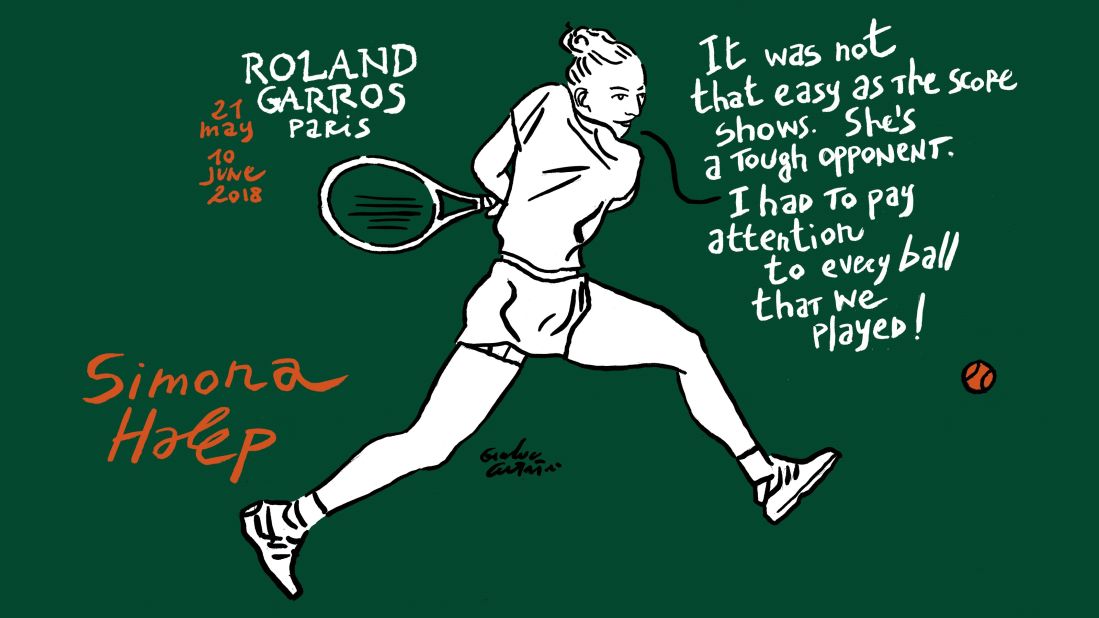 French Open 2018: Sketching at Roland Garros
'For her sake'
As for her father, Dokic said she is no longer in touch with him.
In 2009, Damir Dokic was jailed for 15 months, later reduced to one year, for threatening to blow up Australia's ambassador to Serbia unless his daughter's claims of abuse in an interview with Australia's Sport & Style magazine were not retracted.
"I did try to reconcile a few times," she said. "I absolutely tried everything and it just wasn't possible…I find it hard to have any kind of communication with him, he's a very difficult person and also doesn't think he did anything wrong and can't really even apologize. It's kind of hard to go on from there," she said.
Tennis Australia said concerns had been raised about Dokic's plight at the time but said it was unable to investigate without a specific complaint.
"All of us at Tennis Australia applaud Jelena's courage in telling her story and will continue to support her in any way we can," Tennis Australia said in a statement when the book was first published in November.
"There were many in tennis at the time who were concerned for Jelena's welfare, and many who tried to assist with what was a difficult family situation."
Damir Dokic has not responded to CNN and other journalists' request for comment over the allegations but told Serbian daily Blic in 2009 "there is no child that was not beaten by parents, same with Jelena."
Dokic hopes her story will help others.
"We do need to start raising awareness of abuse, domestic violence, in sport and also outside of sport," she said.
Visit CNN.com/tennis for more news, features and videos
"There are still so many women and children out there who for sure are afraid to talk about it, they're afraid to be judged. They might not have the strength and the courage, that's why we need to try to do a lot more."