Welcome, President Trump, to the infuriating, indecipherable game of North Korean nuclear diplomacy.
An unexpected series of threats from the enclosed Stalinist state threatened to nix next month's planned summit in Singapore between Trump and North Korea's leader Kim Jong Un and sink White House hopes of a spectacular foreign policy success.
The warning delivered a jolt of reality, underscoring that despite weeks of positive steps by North Korea and Trump's gusher of praise for Kim, the process of negotiating with the inscrutable state remains as treacherous as ever.
First, North Korea shocked Washington by lashing out at US-South Korea military drills, saying they could lead to the summit being scrapped. Then in a more ominous development, it warned that if the White House required the dismantling of its nuclear arsenal up front, there was little point in talking.
"If the Trump Administration is genuinely committed to improving NK-US relations and come out to the NK-US summit, they will receive a deserving response," Kim Kye-gwan, First Vice Minister of the Ministry of Foreign Affairs, was quoted as saying by the official KCNA news agency.
"But if they try to push us into the corner and force only unilateral nuclear abandonment, we will no longer be interested in that kind of talks and will have to reconsider whether we will accept the upcoming NK-US summit."
The comments appeared to be a direct repudiation of statements by top Trump administration officials that North Korea must accept the total and irrevocable elimination of its nuclear arsenal before it could accept tangible benefits from the US as part of any peace drive.
Kim was clearly signaling he's not done yet with the classic North Korean strategy of provocations and demands. And the President and supporters might want to put that talk about the Nobel Peace Prize on ice, at least for now.
On the other hand, as strong as they were, Kim's protests came on paper, and not in the form of missile launches or a nuclear test – a potential sign of progress in that he registered anger but did not take a step that would immediately sink the summit.
The North's sharp messages came just a week after Secretary of State Mike Pompeo returned home from a friendly meeting with Kim with three US prisoners, prompting Trump to stage a middle-of-the-night welcoming ceremony.
It left the White House scrambling to decipher Pyongyang's motives and analysts handicapping the prospects for the summit.
"I have to say, this is a little bit out of the blue," said Harry Kazianis, a Korea expert at the Center for the National Interest.
"The North Korean pattern is to do provocations whether it is tests of missiles or nukes, ask for negotiations then string us along for months and years," he said. "But this time, they are not even getting to that point, they are already causing problems before we have the negotiation."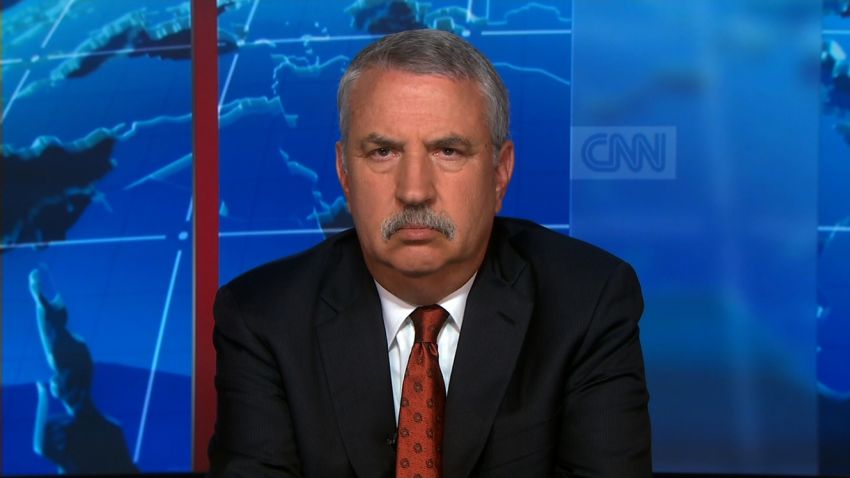 Friedman: N. Korea has sold this carpet before
North Korea's motives
North Korea's closed political system and the difficulty of getting reliable intelligence from inside Kim's inner circle mean that explaining Tuesday's bombshell is guesswork.
It's possible Kim wanted to send a shot across America's bow, and feels he has not got much in return for meeting South Korean leader Moon Jae-in, agreeing to see Trump, sending US prisoners home and offering to dismantle a nuclear test site.
He may also be balking at emerging details of America's goal for the summit – an agreement for full and irreversible denuclearization by North Korea in return for security guarantees and the promise of future investment by US firms in the impoverished nation.
Trump's national security adviser John Bolton – a skeptic who would have been unsurprised by Kim's Tuesday broadside – told CNN's Jake Tapper over the weekend, "I wouldn't look for economic aid from us," and said the Singapore summit would test whether Kim had made a strategic decision to get rid of his nuclear arsenal.
The KCNA dispatch took direct aim at Bolton and rejected his view that North Korea should follow Libya's model and unilaterally give up all its nuclear weapons program without phased concessions from the US.
White House spokeswoman Sarah Sanders said Wednesday, however, that the administration was not working on any specific model for disarmament.
"This is the President Trump model. He's going to run this the way he sees fit," she said.
"We're 100% confident, as we've said many times before, as I'm sure you're all aware, he's the best negotiator and we're very confident on that front."
It's possible that North Korea's threats may indicate that the ambition and speed of the US approach – which implies invasive inspections of the North's nuclear, missile and chemical and biological weapons programs and the confiscation of its arsenals – has spooked Kim.
Pompeo has said Washington would not follow its traditional and failed strategy of offering the North concessions like the lifting of sanctions and financial aid in return for proportional steps by Pyongyang to decommission its weapons.
"We're hoping this will be bigger, different, faster," Pompeo told CBS "Face the Nation."
Last week, Chinese state media reported that Kim wanted "phased and synchronous measures" to defuse the nuclear showdown, a possible sign of dissent with the US approach.
Head to head
Given that the summit will likely hinge on a mano-a-mano test of wills, Kim may also have been trying to demonstrate his own personal leverage over Trump.
After all, Kim is not the first to threaten not to show up – Trump has done so repeatedly.
"If I think that it is a meeting that is not going to be fruitful, we are not going to go," Trump said on April 18.
Some experts speculated whether the North Korean statement, which also suspended planned high-level talks with South Korea due to begin Wednesday, could be a sign of internal political pressure on Kim. It's not out of the question that he was signaling to military officers worried that he may be about to overturn decades of political dogma by dealing with the US.
Such is the opacity of his regime, no will ever know for sure.
Kim may also be testing just how much Trump wants the summit – given his predictions of success – and whether that will make him more likely to offer Pyongyang a good deal.
Or he may be laying groundwork for a face-saving exit if Trump comes in too hard.
Kentucky Sen. Rand Paul said that he hoped that Kim's threat was just a manifestation of his long-held resentment over US-South Korean military exercises, even though the South Koreans had told Washington he was now unperturbed by such drills.
"Overall, I am still optimistic," Paul said on "The Situation Room" on CNN. "There is a great deal of hope and optimism that with this high-level meeting with Kim Jong Un and the President that we will find peace."
The North Korean curveball left the White House with a dilemma about how to respond.
As Washington tries to work out what is going on, the contacts and goodwill built up in Pyongyang by Pompeo during two recent trips into reclusive North Korea will be crucial.
The blip in the run-up to the summit will also test Trump's restraint, at a time when a misfired Twitter blast aimed at "Little Rocket Man" could exacerbate tensions and threaten the meeting further.
On Tuesday night, he stonewalled reporters shouting questions on the South Lawn of the White House.
Possibly, now that he has got the prisoners home, and Pyongyang remains under stringent "maximum pressure" sanctions, Trump has the luxury of time. He could wait it out and see whether North Korea is really ready to pass up the chance for a summit that offers Kim the long-sought legitimacy of standing side-by-side with the US President.
On the other hand, Tuesday's developments make the face-to-face summit more crucial than ever – as it will give the President the chance to size up Kim's sincerity.
In that sense, Trump can claim validation for his shock decision to meet Kim, even though it turned diplomatic conventions upside down and led some experts to worry he was offering too many concessions too early.
Dampened expectations might be a good thing
North Korea's warning might also be valuable in another way if it tones down the crescendo of expectations in Washington about the summit.
Trump has fired off a string of tweets in recent weeks touting progress, and supporters at a recent political rally chanted "Nobel, Nobel" at the President.
Last week, as he welcomed the prisoners back to Joint Base Andrews, Trump said Kim had been "excellent" to the three men, despite imprisoning them and the fact he has one of the world's worst human rights records.
On April 24, Trump said Kim had been "very open and I think very honorable."
Rezaian: Americans remain imprisoned in Iran