Editor's Note: Michael Phelps is a 23-time Olympic gold medalist, founder of the Michael Phelps Foundation, author and a global ambassador for Colgate's Save Water campaign. The views expressed in this commentary are his own.
As a lifelong swimmer, I have made spending time in the water a critical part of my daily routine. And I've wanted others to have access to a similar experience, which is why I started the Michael Phelps Foundation in 2008: to expand opportunities for kids to get into the water and live healthy, active lives.
Since my retirement in 2016, I've admittedly been swimming a bit less – instead focusing my time on building my family. But a deep love of water will always be a part of my life. It's helped to shape me into the man I am today, and it's what's fueling me now to speak out about its significance.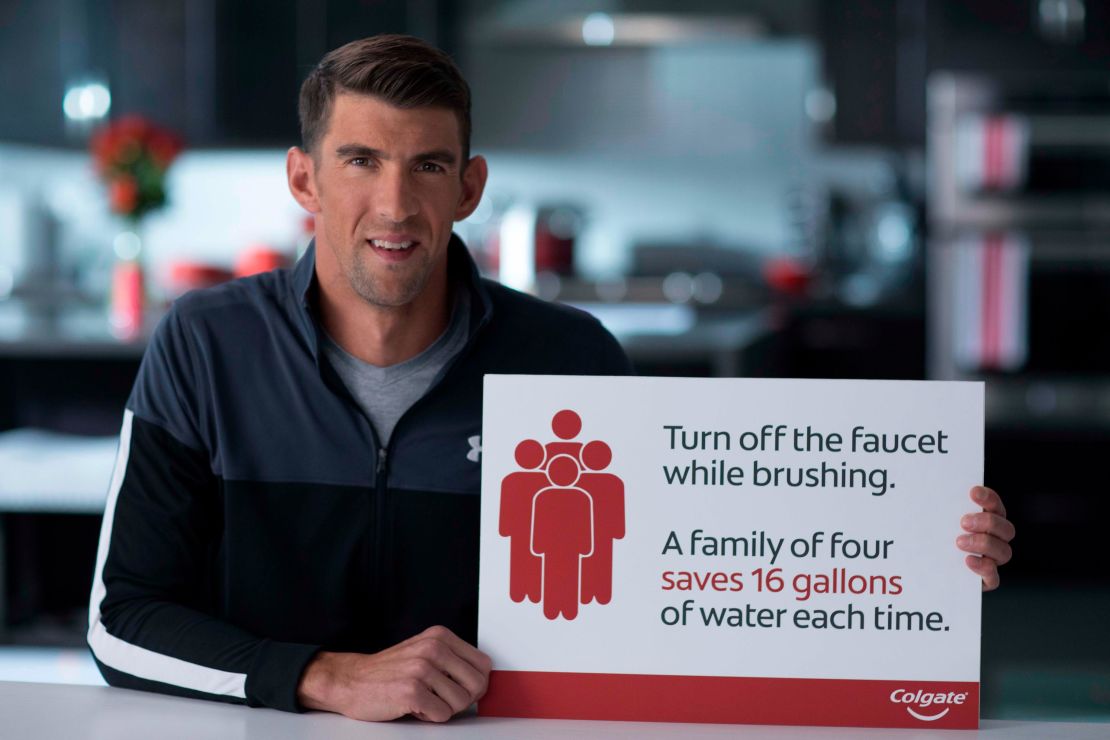 These days, nothing makes my wife, Nicole, and me smile more than our two young sons. We have a lot of laughs playing with our kids, especially splashing around during their bath time at home or enjoying being outside as a family.
In these moments, I've also come to realize just how precious water is. While it is a renewable resource, we do not have an endless supply of clean, easily available water for our families. Two years away from the life of a competitive swimmer, I want to help educate children and adults about one of the most precious resources we have (and need) on Earth: water.
While the Earth's surface consists of approximately 70% water, the majority of it is ocean water, which we can't naturally consume. Considering that we all need fresh, potable water to live, we also need to be more mindful of our water saving habits as we all play a role in helping preserve this precious resource.
It's not easy, of course. There are many elements beyond our control, but there are proactive steps we can take with our own water usage and work to reduce excess consumption. In an effort to take the first step toward reforming my own water usage, I'm continuing my work as Global Ambassador for Colgate's Save Water initiative.
According to current estimates, 42% of Americans claim to leave the faucet running while brushing their teeth. Together, if we can make a simple change in our behavior like turning off the faucet while we brush, we can help save up to four gallons of water. That's the same as 64 glasses of water every time we brush for two minutes!
Get our free weekly newsletter
Sign up for CNN Opinion's new newsletter.
But that's not all we can do. Repairing a leaky faucet, taking shorter and less frequent showers and only running the dishwasher when it's full can also make a difference. After all, every drop counts.
I am committed to raising awareness of water conservation in the United States and around the world. I challenge everyone to think about their own water habits and to take small steps to help preserve water. My family will be doing our best to make some changes in our consumption patterns, and we will share them on social media. I hope you do, too. The more that each of us spreads the word, the better the world will be for our fellow Americans, our global family and the next generation.