Editor's Note: Lily Eskelsen García is a sixth-grade teacher, Utah Teacher of the Year, and president of the National Education Association. The opinions expressed in this commentary are solely those of the author.
(CNN) —
A shining sea of red, comprising public school teachers and education support professionals who are frustrated, agitated and fed up, is rising across the nation.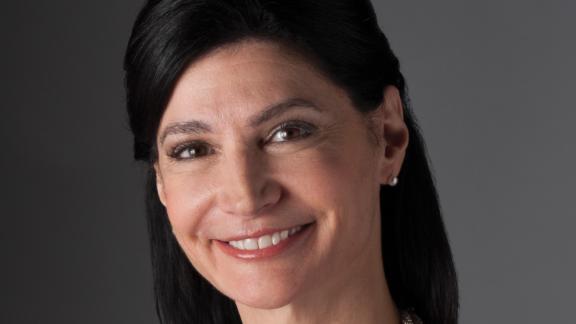 Last week educators descended by the tens of thousands upon the state capitols in Colorado and Arizona, inspired by the recent walkouts in West Virginia, Kentucky and Oklahoma.
Parents and students, along with community, religious and business leaders, are right beside them, demanding an end to the chronic neglect of public education in America. In fact, a majority of Americans support the walkouts and believe educators don't get paid enough, according to a recent AP/NORC poll.
This school funding crisis has been a decade in the making, manufactured by irresponsible lawmakers, and we have reached the tipping point. This is the start of a national #RedForEd movement to demand the schools our students deserve.
Armed with the unofficial national anthem of the #RedForEd movement, "We're not gonna take it," teachers, bus drivers, cafeteria workers, guidance counselors, custodians and other public school educators will no longer stay silent as their students sit in crowded classrooms at broken desks with decades-old textbooks.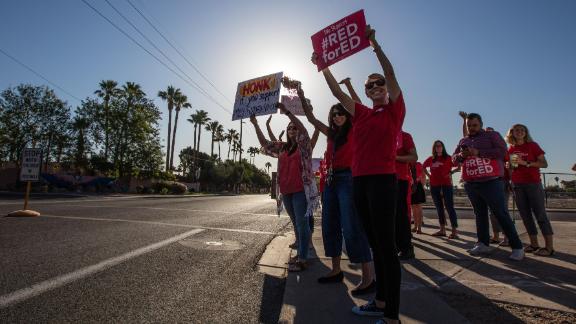 Now playing
03:47
Arizona teacher: Daughter makes more as a nanny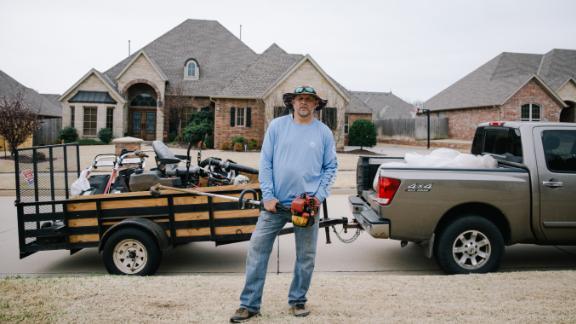 Now playing
03:46
These teachers work extra jobs to pay the bills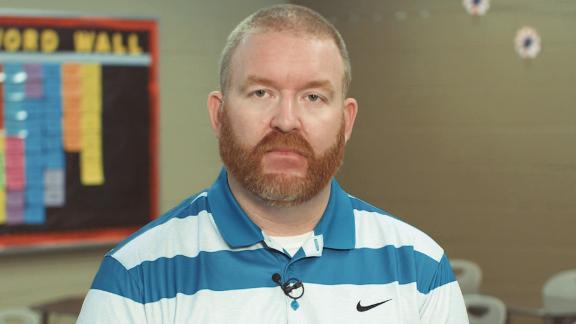 Now playing
00:23
High school algebra teacher: Why I teach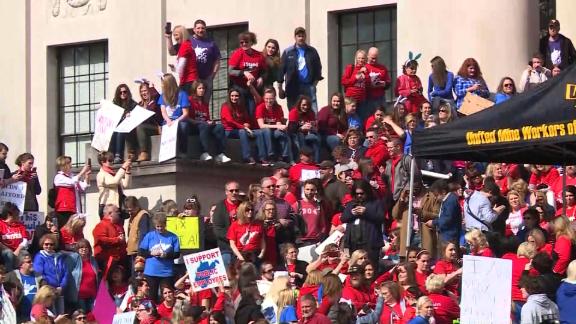 Now playing
02:11
West Virginia lawmakers reach deal on strike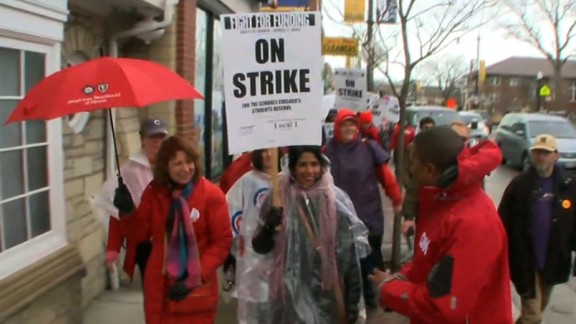 Now playing
00:47
Chicago teachers strike over budget, new contract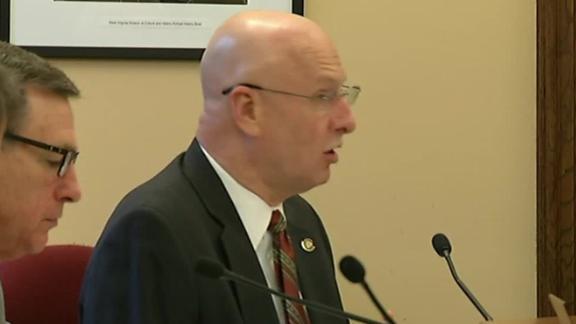 Now playing
01:20
Senator: This raise is not only for teachers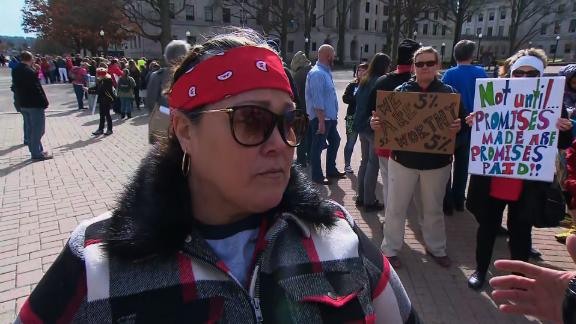 Now playing
01:02
West Virginia teachers strike for eighth day
Now playing
01:06
Manchin: 'Crazy' to blame WV strike on tax cut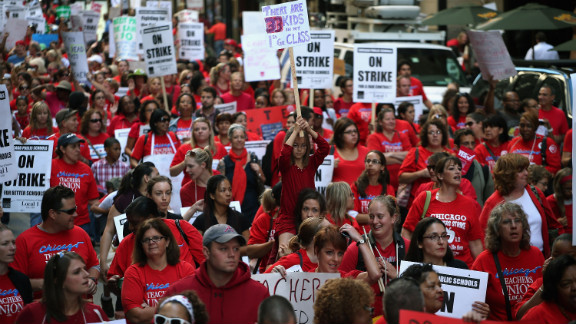 Now playing
02:11
Chicago teachers strike continues
Now playing
01:17
A 6th-grader helped end the WV teacher strikes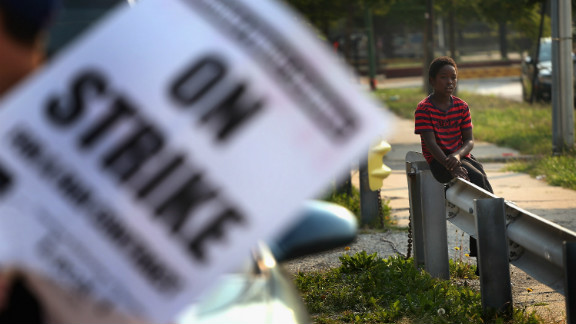 Now playing
03:30
Union delegate: We want to get it right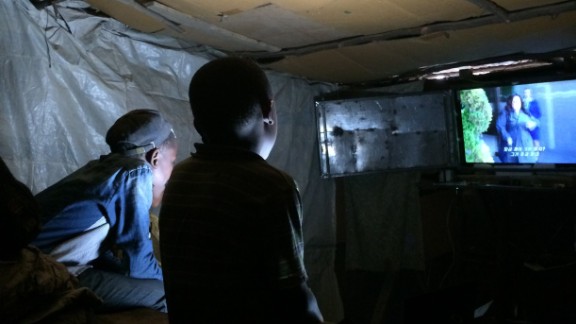 Now playing
01:59
Kenya teachers strike: Millions of kids out of school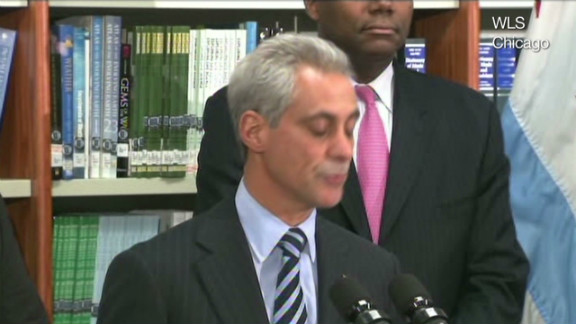 Now playing
01:21
Chicago mayor: Kids are getting more
It's no coincidence these walkouts are happening where they are. For years, some Republican-controlled state legislatures have pushed punitive austerity policies that serve up huge tax breaks to the wealthy and big corporations while starving public schools and students of the things they need to support learning – and that includes retaining experienced and properly trained educators.
Educators in these states are so underpaid that many are also Uber drivers. Some rely on food pantries to feed their families. At least one Oklahoma teacher sells his blood plasma to make ends meet.
There is no length that public school teachers won't go to help their students, and many routinely buy the paper, pencils, world maps and books that their students need, and even desks and chairs for their classrooms. We have the only job where you steal supplies from home and bring them to work.
We don't ask sanitation workers to buy recycling bins. We don't ask surgeons to buy scalpels and sutures. It's time to stop asking teachers to make up for the funding gaps created by their state legislatures.
Given these conditions, educators are right to be deeply concerned about the future of their profession – and the learning opportunities provided to their students. This school year, to keep schools open, Oklahoma approved a record-breaking number of emergency certifications for teachers. These emergency certified teachers have not completed the state's requirements to teach our students, but they are in the classroom with our children anyway.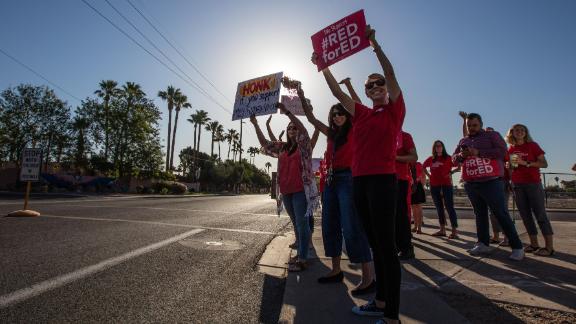 Now playing
03:47
Arizona teacher: Daughter makes more as a nanny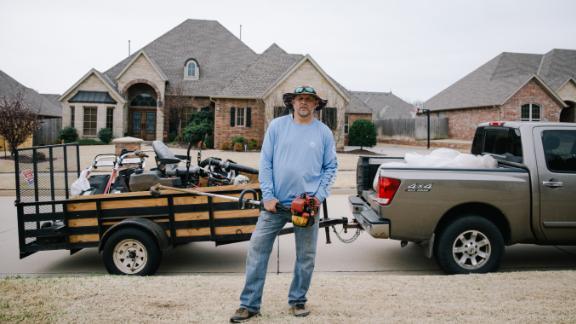 Now playing
03:46
These teachers work extra jobs to pay the bills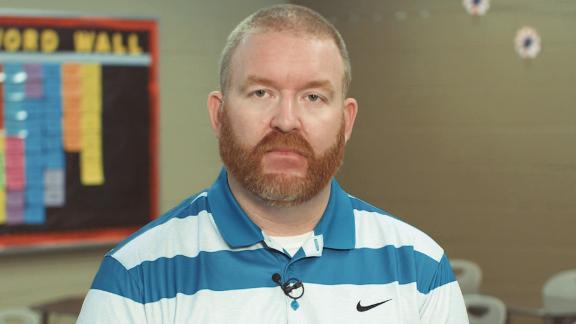 Now playing
00:23
High school algebra teacher: Why I teach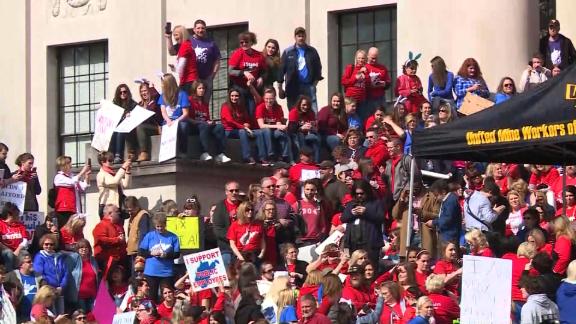 Now playing
02:11